Best smartphones for video making: There is intense competition for the title of the best phone for recording videos. These smartphones are the best ones for vlogging and producing videos. Never before has the question of what is the best phone for making videos been more important to those wanting to purchase or update their current phone. This is because video content now predominates on social media.
As most smartphone evaluations highlight photography, we felt it was acceptable to concentrate on video recording phones in this round-up. That a phone's camera quality does not always equate to outstanding video capture may come as a shock to you. This is because computing and visual signal processing are what are principally responsible for the photo- and video-making functionality of smartphone camera systems. The best phone for making videos will now be discussed in greater detail.
Recommended: Best Smartphones for Students (With Pictures)
Top 12 Best Smartphones For Video Making 2023
1. iPhone 13 Pro Max: Filmmakers have frequently chosen Apple phones as their phones of choice. The success of each generation has been built upon, and the Apple iPhone 13-series is undoubtedly the greatest yet thanks to features like optical image stabilization and 4K/60 10-bit HDR video capture. It is enticing to prospects who want content with more natural tones and Apple has focused the capturing neutral, true colors for photography and video.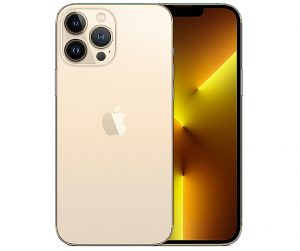 The professional video codec Apple ProRes, which optimizes image quality in small file sizes for direct editing, is compatible with the iPhone 13 Pro Max. And the addition of iMovie, a built-in video editing software, on iPhones makes editing easier. This is one of the main benefits of using an iPhone for video as there isn't a comparable, standardized functionality for Android.
Recommended: Most Used/Traded Currencies In The World
2. Sony Xperia Pro-I: The Sony Xperia Pro-I takes a different approach in a market where many phones are merely modest variations of one another. With a 6.5-inch 21:9 4K HDR OLED display, one of the finest currently available on any smartphone, it features a boxy physical design. The Sony Xperia Pro-I features full manual controls, optical image stabilization, subject tracking, and eye autofocus, as well as a physical aperture that changes the lens's f-stop from f2 to f4.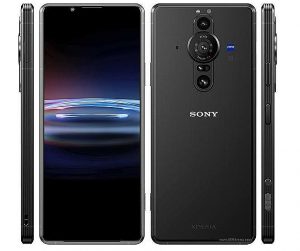 You may perform cinematic manual focus pulls when utilizing the Videography Pro mode, which gives you complete control over exposure and focusing. It's a device that rewards users who are prepared to invest the time to fully take use of its abundance of features.
Also see: Highest Paying tech skills in the world
3. Google Pixel 6 Pro: Google's Pixel 6 Pro is outfitted with its Tensor chipset to greatly improve the image and video quality taken by its cameras. The Pixel 6 Pro represents the firm's best attempt to date. Among the most creative technologies used in computational imaging are pixel devices. A first for a Google phone, the Pixel 6 Pro's triple camera arrangement.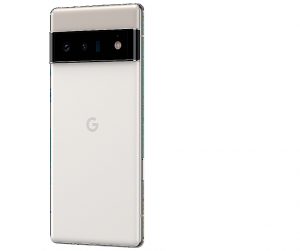 The main camera has a 50MP 1/1.31-inch sensor and a 24mm equivalent f/1.85 lens. When utilizing the main camera, its auto exposures consistently capture colors and details in most lighting conditions. Additionally, the Pixel 6 Pro manages noise well and offers dynamic range performance that is on par with the iPhone 13 Pro.
4. Realme GT 2 Pro: Realme, a challenger brand that has swiftly risen in the rankings, is one of the best-kept secrets in the Android phone market. Realme has chosen top hardware for its camera unit and made use of the benefits of the Snapdragon 8 Gen 1 chipset to make the GT 2 Pro one of the most competitive smartphones for photography and video currently available on the market.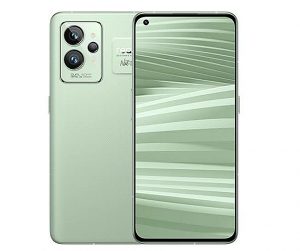 The Sony IMX766 sensor included in the Realme GT 2 Pro is also used by the Oppo Find X5 Pro. The 150° ultra-wide camera on both this device and the OnePlus 10 Pro is outstanding. The Realme GT 2 Pro has top-notch technology at its disposal and produces excellent video in good lighting.
Also see: Advantages and Disadvantages of living in the United States of America
5. Samsung Galaxy S22 Ultra: Since the release of the Galaxy S9 Plus, Samsung's Galaxy S-series phones' video recording capabilities have significantly improved. Since the benchmark was introduced, Samsung has continuously produced year-over-year improvements to both photography and video recording, making Samsung flagship handsets a top choice for content producers.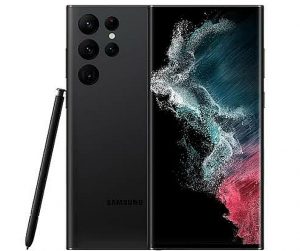 The S22 Ultra's optical image stabilization function creates video that is bright, crisp, and stable. It also has a large battery for those of us who want to use our cameras frequently when connected. It still has competitive video and camera performance.
6. Oppo Find X5 Pro: The camera in the Oppo Find X5 Pro is based on the 50MP Sony IMX766 sensor and the company's exclusive MariSilicon X chip, which is intended to provide images with higher levels of picture detail, color depth, and low noise. For those of you interested in filming slow-motion videos, the main camera can record up to 4K/60p video and FullHD video at an amazing 240fps.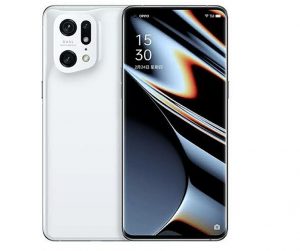 Only FullHD/30p is available on its front-facing or selfie camera. Another area where the neural processing unit of the Oppo Find X5 Pro excels is in autofocusing and auto exposure Depending on what it believes you are capturing, the Find X5 Pro swiftly recognizes subjects, especially faces, and modifies the exposure to produce an appealing look.
Also see: Best Programmers in the world 2022
7. Xiaomi 12 Pro: Three 50MP cameras make up the main camera of the Xiaomi 12 Pro, which is built around a Sony IMX707 sensor. Although it is one of the smallest sensors used in cameras, it measures 1/1.28 inches. Compared to the primary camera on the hugely popular Samsung Galaxy S22 Ultra, it also provides a greater surface area for gathering light.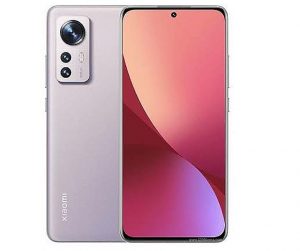 All things considered, the Xiaomi 12 Pro captures videos beautifully, especially in bright environments. Only a few phones, like this one, can play 8K videos thanks to the Snapdragon 8 Gen 1 CPU. Additionally, it produces lovely 4K/60p video and boasts efficient picture stabilization for beautiful shots when filming handheld as well as steady walking.
8. Xiaomi Redmi Note 10 Pro: Xiaomi Redmi Note 10 Pro is the ideal option if you're seeking the best video-making phone. The 120Hz OLED display, glass back, and sleek design make it difficult to initially comprehend how affordable this phone is.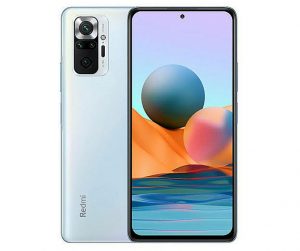 The collection of cameras on this smartphone is its key selling feature. You may record videos up to 4K with the 108MP f/1.9 main camera. The macro camera does not let you down; it captures a sharp shot when a phone with a similar price range would greatly blur the image. With little to no image noise, the night mode performs excellently. Check out this smartphone if you want to save money and get decent video quality.
Also see: Most Expensive Things In The World (With Pictures)
9. Samsung Galaxy S21 Ultra: The biggest benefit of its high-end camera is its unexpected 100x maximum zoom, which is unmatched by any Android or iOS phone now in use. Even though the image becomes blurry in this mode, the fact that this kind of zooming is even possible makes the device unusual in and of itself.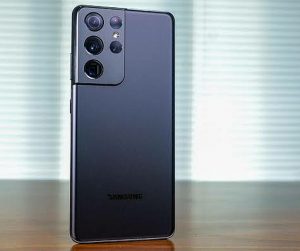 For individuals who want to capture wildlife on film, the feature may be helpful. The Galaxy S21 Ultra can record video in both 4K and 8K at 60 frames per second. Even the front camera has a 4K 60 FPS capability! Even with the iPhone 13 Pro, you can take more attractive portrait selfies with the 40 MP camera. Because of this, Samsung is a fantastic phone for taking photos and videos.
10. iPhone SE 2020: On the back, there is only one 12 MP camera. However, Apple software is still excellent for creating videos because it is so good and optimized for the hardware. You get access to the majority of the most modern iPhone camera capabilities. Since the iPhone SE 2020 receives the most latest iOS updates, it will continue to function for at least a few years before the hardware can no longer keep up with the demands of the software.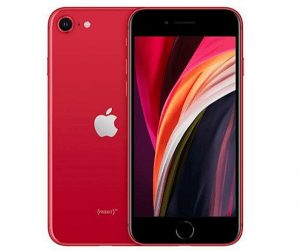 The iPhone SE 2020 model has recently been retired, and the iPhone SE 2022 model has taken its place. The more recent version has a 5G connection. The camera is still a single 12 MP sensor, hence the adjustments have no impact on it. You can purchase the updated edition if you believe the addition of 5G merits the price rise.
Recommended: Most Successful Football Clubs in the World
11. iPhone 14 Pro: The iPhone 14 Pro is considered one of the best smartphones for video making, thanks to its advanced features and capabilities. With its high-quality camera and powerful processing abilities, the iPhone 14 Pro allows users to capture and edit stunning video footage with ease. The device features a triple-lens camera system that includes an ultra-wide lens, a wide lens, and a telephoto lens, offering users a range of options for capturing different perspectives and angles.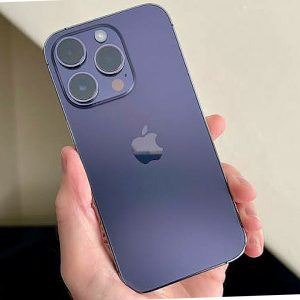 Additionally, the iPhone 14 Pro boasts advanced video stabilization technology and supports high-quality video recording at up to 4K resolution. With its sleek design, user-friendly interface, and impressive video capabilities, the iPhone 14 Pro is an ideal choice for amateur and professional videographers alike.
12. OnePlus 9 Pro: The OnePlus 9 Pro is widely regarded as one of the best smartphones for creating video content. It boasts a 48-megapixel primary camera and a 50-megapixel ultra-wide camera, which are capable of capturing stunning 4K video footage at a smooth 60 frames per second.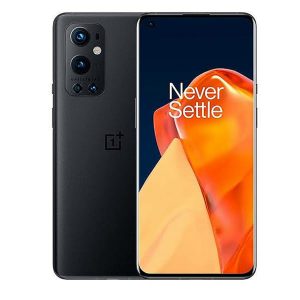 The phone's sophisticated image stabilization and noise reduction features further enhance the quality of videos, even when shooting in challenging low-light conditions. In addition, the OnePlus 9 Pro features a large 6.7-inch AMOLED display with a high refresh rate of 120Hz, which facilitates easy previewing and editing of video content. Overall, the OnePlus 9 Pro is an excellent choice for any videographer seeking a premium smartphone with exceptional video-making capabilities.
Also see: Best Countries For Business In The World 2023
Conclusion
If you want the best videos, be ready to pay a lot of money for a flagship phone. The one created by Apple is thought to be the greatest one on the market. The Samsung gadget is not far behind. Don't be fooled by the main camera's MP rating on an Android phone.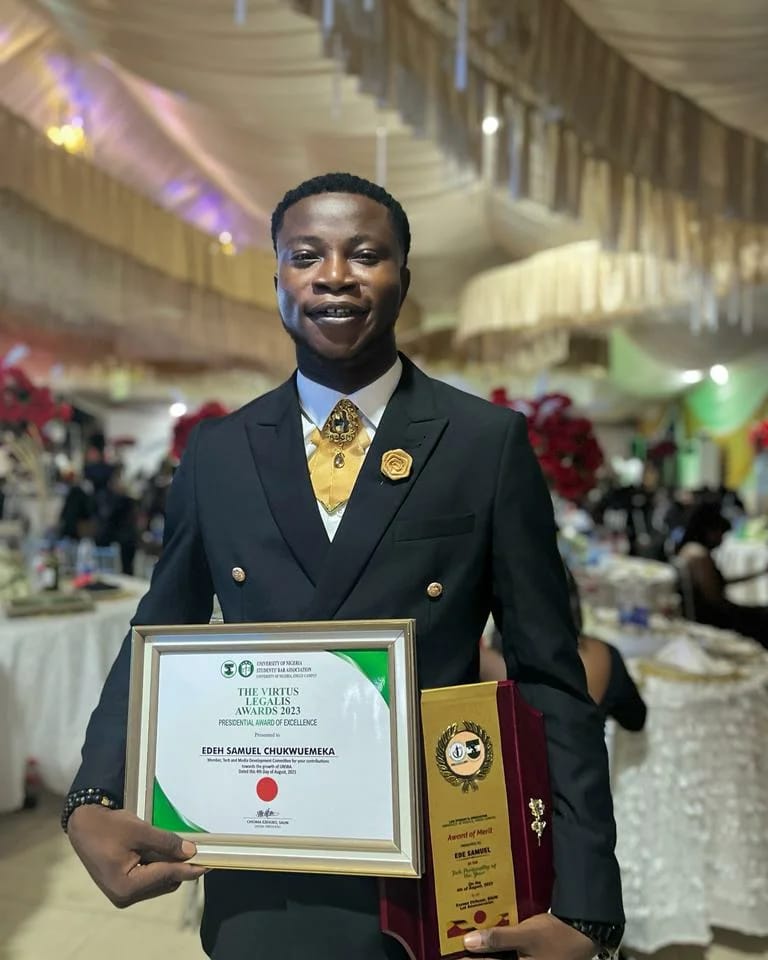 Edeh Samuel Chukwuemeka, ACMC, is a lawyer and a certified mediator/conciliator in Nigeria. He is also a developer with knowledge in various programming languages. Samuel is determined to leverage his skills in technology, SEO, and legal practice to revolutionize the legal profession worldwide by creating web and mobile applications that simplify legal research. Sam is also passionate about educating and providing valuable information to people.