Most Expensive Things In The World: The world's most expensive items could range from the world's most extravagant residences to the world's most modern planes. It cannot be denied that exquisite and grand things are unquestionably costly. One man's trash is believed to be another man's treasure. It's also true that certain seemingly regular and insignificant items might be so pricey that it's difficult to think they're worth the money.
Some everyday items, such as cigars, books, chess, pianos, pens, watches, and so on, have great value and price. Here we will give a list of the world's most expensive items, which appear to be ordinary but have tremendous value. What are the most expensive things in the world?
Recommended: Most Beautiful Cars in the World 2023
Top 14 Costliest/Most Expensive Things In The World And Their Prices
1. Rhein II (photograph) – $4.3 million: Rhein II, a 1999 image by visual artist Andreas Gursky, is the most expensive photograph ever sold, with a price tag of £4.3 million. This image is a vivid and gorgeous modern take on the romantic landscape, a popular genre in Germany. This shot is a true celebration of man's connection to nature.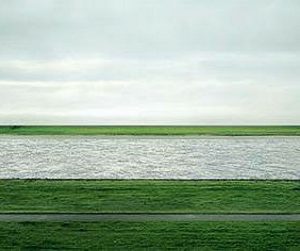 Gursky's image's simplicity demonstrates his faith in its ability to create evocative, hyper-real settings that educate us to perceive – and read – the world in new ways. This elevates photography above oil paintings and watercolors to the highest level of artistic expression.
2. Dead Shark' ($12 million): The dead shark is only a stuffed tiger shark in a formaldehyde-filled aquarium. The hefty cost of the shark is attributed to its branding and the fact that it was commissioned by Charles Saatchi, according to the New York Post. Damien Hirst designed the sculpture in 1991.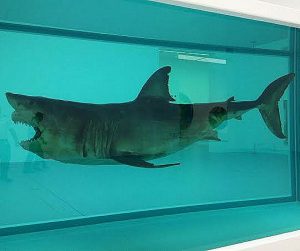 It's formally known as "The Physical Impossibility of Death in the Mind of a Living Person," and it's the type of thing that may give you nightmares. To produce this frightening picture, Hirst utilized a tiger shark cadaver preserved in formaldehyde. A hedge fund manager who wants to remain nameless is the current owner of the 12 million dollars "Dead Shark."
Recommended: Most Expensive Cars In the World
3. Pointing Man ($141.28 million): In 2015, hedge fund billionaire Steven Cohen purchased Pointing Man (or Man Pointing) at a Sotheby's auction. Alberto Giacometti, a Swiss sculptor, and draftsman created the most valuable sculpture ever auctioned, raking approximately $141.28 million.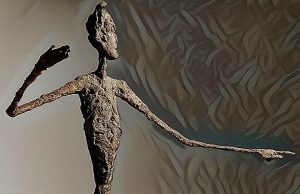 It stands 70 inches tall and is maybe the only comparable sculpture by Giacometti that was painted by hand. In addition to an artist's proof, six casts of this piece were created, resulting in the sculpture being displayed in a number of locations, including the Tate Gallery in London and the Museum of Modern Art in New York.
4. 1963 Ferrari 250 GTO ($70 million): The Ferrari 250 GTO was only manufactured for two years, from 1962 to 1964. The automobile on this list, which holds the title of being one of the most-costly vehicles ever sold, was produced in 1963. It was sold privately for $70 million in June 2018.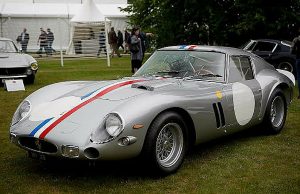 Giotto Bizzarrini and Sergio Scaglietti created the automobile, with the former having just been with Ferrari for around five years at the time. Scaglietti owned Carozzeria Scaglietti, an Italian vehicle design firm.
This automobile was planned to participate in Group 3 GT racing, which required it to outperform Aston Martin's DP214, Jaguar's E-Type, and Shelby's Cobra. The Ferrari finished second at Sebring on its debut but went on to win the FIA's International Championship of GT Manufacturers for the next two years, 1962 and 1964.
Recommended: Advantages and Disadvantages of Being an Entrepreneur
5. iPhone 5 by Stuart Hughes ($15.3 million): A cell phone is a portable device that uses cellular radio technology to communicate. It is increasingly a common instrument. A cell phone typically costs between $20 to $2,000 in the United States.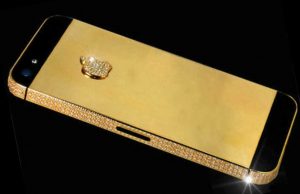 Stuart Hughes, a Liverpool jeweler, had previously created a diamond iPhone 4, a platinum MacBook Air, and a gold iPad 2. The iPhone 5 with gold and diamonds costs $15.3 million on the market.
6. Salvator Mundi ($450.3 million): Salvator Mundi has the title of the most valuable picture ever sold. In Latin, this artwork by Leonardo da Vinci (perhaps with some help from his studio) signifies "Savior of the World." It shows Jesus clad in a Renaissance-style blue gown, signing the cross with his right hand while holding a clear crystal heavenly sphere with the other.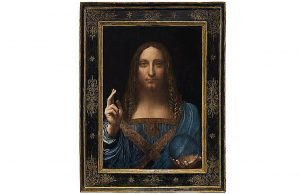 Many people thought the original artwork was also a copy for many years because it had been copied hundreds of times. When it was discovered, however, part of the extra paint was removed, revealing the Da Vinci original. It was sold to Prince Badr bin Abdullah for $450.3 million in 2017, making it the most expensive artwork in history.
Recommended: Most Underrated Rappers of All Time
7. Antilia – $2 billion: Antilia is no ordinary structure; for starters, it is estimated to be worth two billion dollars. But this is no ordinary structure. It's actually a 34-story building designed to withstand an earthquake. Three different helipads serve the home's air traffic and transportation needs, as well as handle the arrival of extremely important visitors.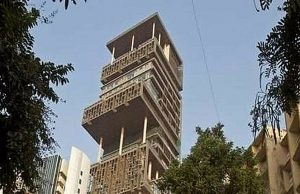 The home's garage can accommodate up to 160 vehicles. As a result, the owner will be able to host a party for all of their pals. According to Property Investment Project, Mukesh Ambani, India's richest man, owns Antilia, which is named after a mythological island.
8. History Supreme ($4.8 billion): The History Supreme, a luxury yacht, was acquired for $4.8 billion by an unnamed billionaire, making it the most expensive boat (or vehicle) ever purchased. While most luxurious boats are enormous, the History Supreme is just 100 feet long. It makes up for its small length with approximately 220,000 pounds of precious metals, including being completely encrusted with gold and platinum from stem to stern.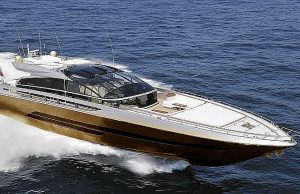 The gold plating extends to the railings, tables, deck, and anchor. A wall piece constructed from a real tyrannosaurus rex bone encased in meteorite may be found in the master suite bedroom. Despite the fact that the Malaysian billionaire who purchased the boat has remained unknown, only three other businesspeople have the financial means to do so.
Recommended: How to become a high value man
9. Camera: Susse Freres Daguerreo ($775,000): A camera is a typical tool for taking pictures. It's pricing on the market starts at $ 30. It would be amusing to inform you that such a camera exists, with a price tag of $775,000. This Susse Freres Daguerreo Type camera is thought to be the most-costly camera ever made. In 1839, the most-costly Daguerreo Type camera was created.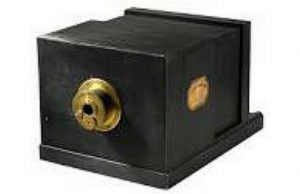 It is said to be the world's earliest commercially made camera. It has a lengthy history in the snapping world, which increased its worth and price to the point that it was auctioned off to a private party in 2007.
10. The Crystal Piano ($3.2 million): The Heintzman piano, which was made completely of crystal and is one of the most-costly instruments in the world, is the most expensive piano in the Universe. Although it is a lovely sight to see, the unusual and exquisite instrument is more than just eye-candy. This is a whole musical instrument that may be played.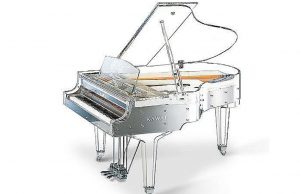 The magnificent instrument fetched a staggering $3.2 million at auction. The piano was initially unveiled to the globe during the opening ceremony of the 2008 Beijing Olympic Games, when it was performed in front of a global audience of about a billion people, according to Online Pianist.
Recommended: Most Dangerous Prisons in the World 2023 (With Pictures): Top 10 Hardest
11. The Graff Pink Diamond – $46 million: One of the most distinctive and spectacular gemstone specimens is the Graff Pink Diamond. The Graff diamond is described as a natural masterpiece that will be treasured for years in the book Naturally Colored. Laurence Graff paid $46 million at a Sotheby's auction for the stunning stone, which is one of the world's rarest diamonds.
12. 201-Carat Gemstone Watch ($25 million): Collectors of watches are always on the hunt for one-of-a-kind, unusual, and precious items. This is a one-of-a-kind timepiece made by the Chopard watchmakers. It has 874 diamonds in total, weighing a total of 201 carats, making it a very uncommon and costly timepiece.
The watch has three big magnificent heart-shaped fancy diamonds, a pink diamond weighing 15 carats, a blue diamond weighing 12 carats, and a brilliant white diamond weighing 11 carats, in addition to 874 little diamonds.
Recommended: Most Successful Football Clubs in the World
13. INTERNATIONAL SPACE STATION: $150 BILLION: To man's credit, The priciest item in the world is related to space and is called the International Space Station. For it to exist, 150 billion dollars have been spent on its conceptualization and design. Given the high stakes involved, it took 12 laborious years under the watchful eyes of experts to create the station, which has hosted astronauts and visitors from an astounding 18 nations. Moreover, studies have been carried out within the shuttle since 2000.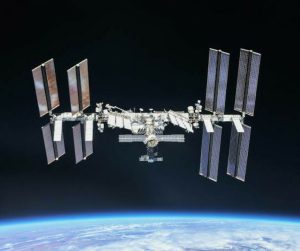 14. HUBBLE SPACE TELESCOPE- $2.1 BILLION: The Hubble Space Telescope is one the most costly thing on our list and it holds the Guinness book of world records for being the world's most expensive telescope.
Since its first debut in 1990, it has contributed to several significant discoveries, including the confirmation that the cosmos as a whole is expanding and aiding in the understanding of the universe's age. It uses 25-foot solar panels to harvest energy from the sun and improves astronomers' ability to see things in outer space. It has a $2.1 billion market value.
Recommended: Most Corrupt Politicians in The World
Conclusion
It's reasonable to think that some of the items on display here, such as the artworks and the dead shark, are worthless. However, one man's garbage is another man's treasure, as the adage goes. With time, I believe you will appreciate them and understand why they are so valuable.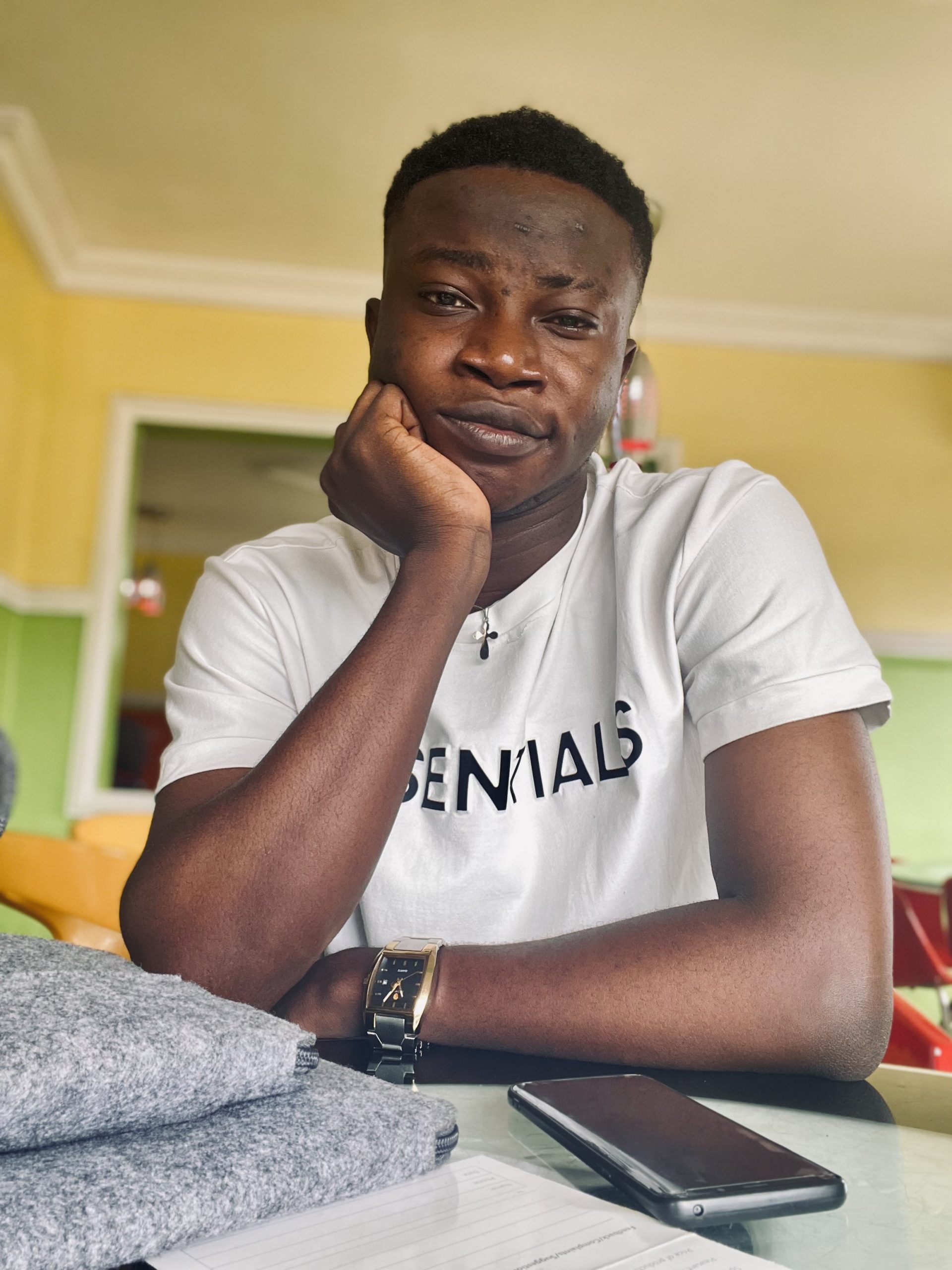 Edeh Samuel Chukwuemeka ACMC, is a Law Student and a Certified Mediator/Conciliator in Nigeria. He is also a Developer with knowledge in HTML, CSS, JS, PHP and React Native. Samuel is bent on changing the legal profession by building Web and Mobile Apps that will make legal research a lot easier.