EBSU Admission Requirements for 2023/2024: Undoubtedly, Ebonyi State University (EBSU) is one of the the best state universities in Nigeria. It is also one of the easiest to gain admission into. Yes! That is very true because, when compared with other universities in Nigeria, EBSU offers admission more frequently. Another reason is because the university's admission requirements are not too difficult to meet up with.
The reason why many UTME and Direct Entry (DE) aspirants of EBSU don't gain admission is because, they don't even try to enquiry about the admission requirements of the university. Well, the truth is that; it is not only a high JAMB score that is can give you admission in EBSU. Many other things are also considered when EBSU is offering admission for aspirants.
Those are what I am going to share with you in this post. So, briefly I will show you EBSU's admission requirements for UTME and Direct Entry Candidate for 2023/2024 academic session. I enjoin you to read this post carefully and make sure you share to as may EBSU aspirant as you can. Here we go!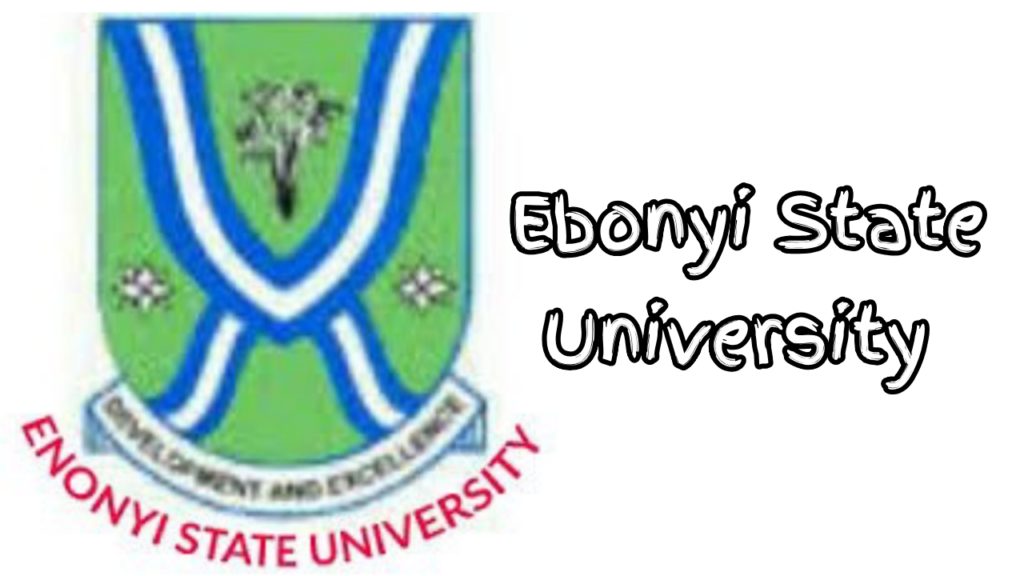 Also read:
EBSU Admission Requirements for UTME and Direct Entry admission 2023/2024
Below are the requirements for admission into Ebonyi State University (EBSU):
Candidates are expected to have, at least, credit passes (C) in O'level Mathematics and English Language respectively, and three other courses that is related to his/her course of study.
EBSU will not write Post UTME Examination in 2023/2024 admission
exercise.
Two sitting result for candidates seeking admission in the Faculty of Law and Medicine/Anatomy respectively are not allowed.
UTME and Direct Entry candidates are expected have a minimum JAMB score of 170 to be considered for admission.
Candidates are to note that EBSU does not accept awaiting result for admission. In other words, the university will not offer admission to candidates with awaiting result.
In addition to other stipulated criteria for supplementary admission, no successful pre-degree graduate without a minimum UTME score of 170 shall be considered for admission into EBSU.
Candidates are expected to meet up with the required cutoff mark for the faculty they wish to gain admission into. EBSU will no offer admission to candidates that does not meet this requirement.
Pre-Degree graduates or candidates who neither put EBSU as first nor
second choice University shall not be considered for admission except
JAMB permits of it.
Direct Entry admission seekers whose O'level result are not screened
online may not be considered for admission.
Direct entry candidates are expected to have a minimum of OND/OD Upper Credit shall continue to form basic criteria for Direct Entry admission into EBSU programmes.
Note that Direct Entry admission in Ebonyi State University (EBSU) takes about 10% of the university's total quota. More so, UTME and Direct Entry candidates must provide a print out of their admission status from JAMB to prove that they have been offered admission into the university before clearance will begin.
Recommended: 8 Reasons Why Most Forex Traders Fail
Interesting Things you should know Ebonyi State University (EBSU)
1. Establishment: The state had a college of education before EBSU was founded, and it was expanded into a university. While the newly founded institution was given the name Ebonyi State institution, the previous College of Education changed its name to the College of Education, Ikwo. The new university also included the integration of the current College of Medicine, Abakaliki.
On July 30, 1999, Ebonyi State University was founded by the Nigerian government of Governor Sam Ominyi Egwu. In order to give residents of Ebonyi State and its surrounding regions access to high-quality higher education, the institution was founded. The institution has expanded significantly since it was founded, particularly in terms of its facilities, academic offerings, and student body.
2. Change in Name: In memory of the late Dr. Alex Ekwueme, the former vice president of Nigeria, the Ebonyi State House of Assembly approved a bill in 2016 to rename the university from Ebonyi State University to Alex Ekwueme Federal University, Ebonyi State (AE-FUNAI).
The university continued to be known as Ebonyi State University despite the name change not being completely effected owing to subsequent legal and administrative procedures.
3. Unique Campus Architecture: EBSU's distinctive architectural style is one of its most distinctive qualities. The buildings and structures of the institution are distinguished by a fusion of contemporary and traditional African architectural influences.
The campus has a unique and culturally diverse atmosphere thanks to some of the buildings' traditional themes, thatched roofs, and earthy tones.
MUST READ:
Okay! This is where I am going to end today! Hope this short post was helpful? If you need more information concerning EBSU admission requirements for 2023/2024 academic session, kindly make a comment below this post and I will give you a reply.
Meanwhile, as at the time this post was written, above are the requirements for admission into the prestigious Ebonyi state University (EBSU).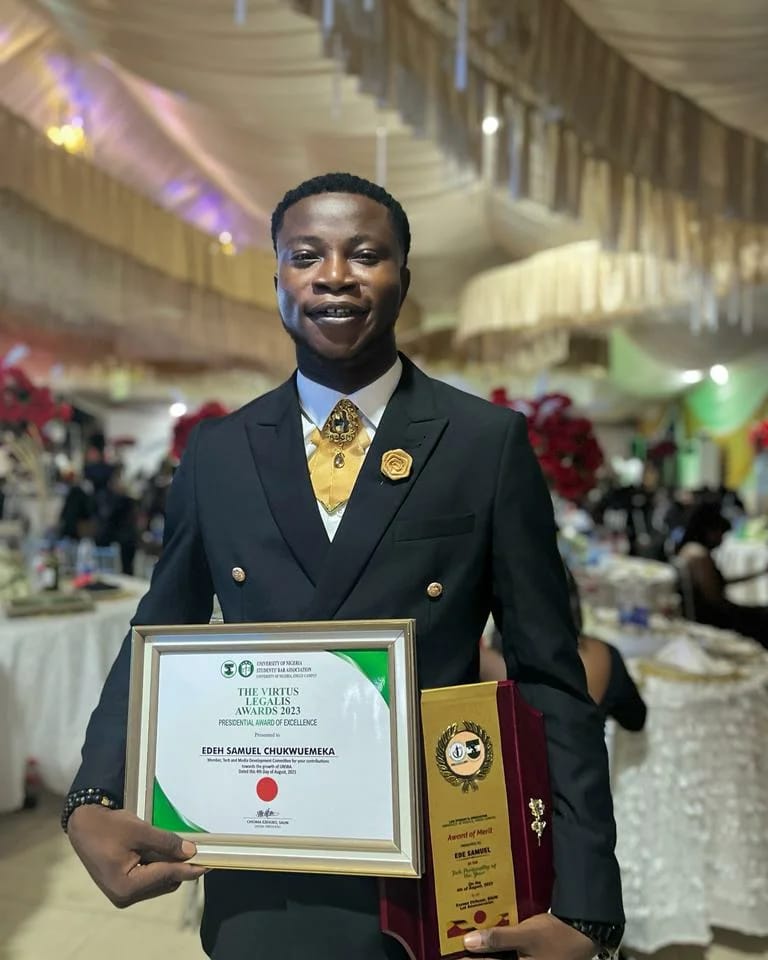 Edeh Samuel Chukwuemeka, ACMC, is a lawyer and a certified mediator/conciliator in Nigeria. He is also a developer with knowledge in various programming languages. Samuel is determined to leverage his skills in technology, SEO, and legal practice to revolutionize the legal profession worldwide by creating web and mobile applications that simplify legal research. Sam is also passionate about educating and providing valuable information to people.