Best education websites for Indian students: As at 2007, India had about 1.339 billion citizens. This makes the country one of the largest in the world. Consequently, there are millions of people from India, who are searching for relevant information that will help them expand their knowledge.
This is exactly why Indian authors and educationalists create resourceful education websites to give citizens information at every time. Nonetheless, it is truism that not all the education blogs and websites in India are actually doing well in publishing quality and educative contents.
Thus, i thought it wise to create a post that will expose some of the best education websites in India that is worth visiting. Yes! The education websites I am going to share with you today are actually the best for Indian students this 2020.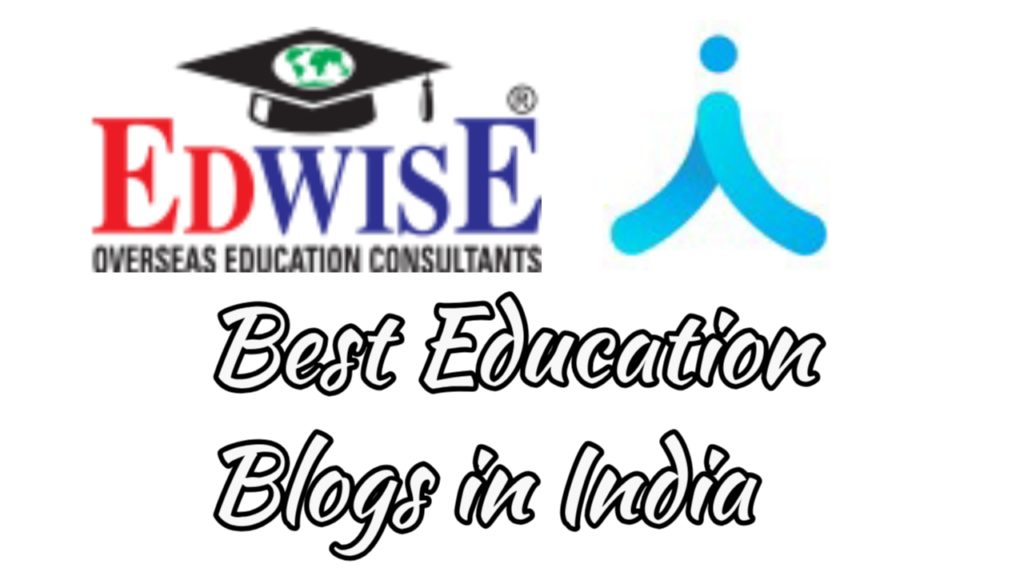 I enjoin you to painstakingly read this post and make sure you share with other people searching for this some information online. Below are the best education blogs in India according to my research.
Best education websites for Indian students (2020)
Below are the best education blogs and websites for students and teachers in India:
EdTechReview (ETR)
TheBetterIndia
Eckovation
MBACrystalBall Blog
Aakash Digital Blog
Edwise International Blog
CareerIndia
OurEdu Blog
India Education Diary
Okay! Those are the best 9 education websites in India currently. I enjoin you to continue reading as I will quickly explain the aims and objectives of all the websites mentioned above. Note that you are free to make your comments on any of the websites above using the comment box below this post. Here we go!
Also read:
Most populated universities in Nigeria
EdTechReview (ETR) is apparently the best education website in India (2020). Since it was created, the editorial team of the website has been bent on spreading awareness on education technology through best research and practices of using technology in education and by facilitating trainings amongst people, professional developments, and consultation for its adoption and implementation.
It will also surprise you to know that Edtechreview currently has about 90,000+ subscribers and an annual readership of 2.5M+ from over 220 countries and territories across the globe. This is to tell you that this blog is not a blog that you can find irrelevant and unless contents. Personally, I have gone through the site and I must confess that they are going very well.
If you have been searching for an education website to always visit, then you should try EdTechReview. Trust me; you will not regret visiting them at all. Their aim is create an ongoing dialogue around how technology can transform education in the world; and guide the development of resources and services through meaningful partnerships to support the community.
If you are searching for educative stories from India, then you should consider visiting TheBetterIndia. It is one of the largest and best education websites in India.
It will surprise you to know that TheBetterIndia is not solely bent on education anyway. The website is actually an Indian digital solutions-based media platform focused on positive stories. They usually have visitors from both India and other parts of the world like the United States, United Kingdom and Singapore.
One of the reasons why I love this education websites is because they share education news too. So it is the best place if you really want to know the latest happenings on education around the country.
Surprisingly, the website is well recognized and visited by many teachers and students in India. It has a domain authority of 75 as at the time this article was written, which means that the website is really an authority site. If you are searching for the best education website in India to visit, you should consider TheBetterIndia.
If you are a science student in India, then Eckovation is a must for you. Eckovation is one of the best education website I have ever seen. The website contains information that can seldomly be found online. Imagine a world where one could learn anything they wish to. The aim of the website is to grow potentials of humans and societies, especially in a country like India.
Eckovation team are of the opinion that; the reasons why many area has not been explored is because, people do not have access to the necessary knowledge and skills to create and achieve with their innate capabilities. Thus, by providing necessary information to users only, Eckovation is trying to build a world with great interlectuals with different capabilities.
Suffice it to say that Eckovation started with a Civil Society initiative named 'Saras'. It was made up of students during their college days. The objective was to provide quality education to children of poor families. Today, the Eckovation has grown to be one of the best in the world. It also has one of the best education website in India too.
MBACrystalBall Blog is another super interesting education website you should consider visiting as a student in India. First, the website contains information that can help students to prepare and pass MBA examination excellently.
According to my research, MBACrystalBall, an MS and MBA admissions consulting team, provides business school application help to applicants aiming for the top MBA programs. Their website, MBACrystalBall is usually updated with MBA news and tips. If you have been searching for a good Indian education blog to visit, this is a place for you to try.
MBACrystalBall is aimed at creating an ecosystem helps deserving candidates get kick-started and then complete their journey to enter the b-school of their choice. Visit MBACrystalBall if you wish to get more information about this awesome website. Meanwhile, lets move to the next website.
Next, on my list of the best education websites in India is CareerIndia. It is one of the most popular and reputable education websites in India too. CareerIndia started its operations on Jan 1, 2006 at Sanjana Plaza, Elephant Rock Road, 3rd Block, Jayanagar, Bengaluru, Karnataka, India.
Basically, the reason why I decided to add CareerIndia to my list of the best blogs in India is because the it strives to constantly innovate their services and make sure that it adds value to readers and customers.
In my opinion, CareerIndia is the place you should visit if you are looking for education news, career tips and opportunities for students in the whole of India. Trust me; the blog is one of the best in the area I just mentioned above. You can give them a try by checking the blog to read any of their recent publications. According to Google, CareerIndia is the 8th best education and news website in India.
Aakash Digital Blog is an e-learning platform which brings home 30 years of academic excellence with experienced faculty of Aakash. Aakash Digital Blog is the best blogs to get you prepared for any medical examination in India. It has been flooded with every single thing you need as a medical student in India.
Aside from the fact that Aakash Digital Blog helps to prepare you for medical examinations in India, the website is also a great place to read latest news about some of the popular examinations conducted for students in India too. Trust me; I have visited this website myself, so I am sure of what I am saying. Aakash Digital Blog is one of the best education websites for Indian students and that is undoubtedly the truth.
MUST READ:
Reasons for delegated legislation: See Why
Advantages and disadvantages of a written constitution
Characteristic of a good constitution
Are lawyers liars? See whether lawyers are liars here
If you are a student in India searching for ways to study abroad, this is the place you should visit. Edwise International Blog is one of the top blogs buit to meet provide read with everything they need to gain admission into any international university.
According to my research, Edwise has been India's Leading Overseas Education Consultancy since 1991. It has a command on education opportunities worldwide. Basically, Edwise provides information regarding higher education in various countries such as UK, USA, Canada, Australia, New Zealand, Singapore, Ireland, France, Germany, Dubai, Switzerland, Malaysia and many more.
Another reason why you need to visit Edwise International Blog is because, they help to connect students with institutions of higher learning worldwide. Trust me; this is undoubtedly one of the Best education websites for Indian students.
8. OurEdu Blog
This is the best India education blog for students seeking to gain admission into high education in India. Currently, OurEdu Blog provides a collaborative platform for students to share valuable information, news, notices, sample papers and other educational content to fellow students and learners.
So, it is just like an education hub. My dear, you can't afford to miss the kind of valuable information that is usually published in OurEdu Blog. I enjoin you to visit the blog today. Trust me; you will not regret it at all.
Before I mention the last education blog on my list, I would like to let you know that OurEdu Blog caters to all sort of educational requirement of students, for school, college and coaching. Indeed, it is one of the Best education websites for Indian students.
MUST READ:
Pillars of democracy: See the pillars of a democratic government
See the causes of examination malpractice
Features of democracy: 7 important features
This is the last education websites I am going to talk about today. India Education Diary is a blog that in bent on providing quality and reliable information to teachers and students in India. Basically, the website is focused to disseminating news from every part of India.
Accordingly, India Education Diary tries to cover everything a student will need to further his/her education. For instance, the website shares education news, examination tips, information about colleges, universities and so on.
Over the years, India Education Diary has been working to educate youths and provide exceptional e-learning blog for everyone student in India. If you are really searching for the best education website in India, you should consider visiting this website. It is one of the best.
MUST READ:
Best education websites in Nigeria: Top 10
Best law firms in Nigeria: Top 10
Yeah! There you have the best and most reliable education websites in India this 2020. Note that I didn't not just manufacture any of this websites from thin air. Before any website was added to this list, I conducted a thorough research on them.
So, i would like you to visit them and tell me what you really think about the websites. If there is any one you personally love the kind of contents it contains, let me know! Accordingly, if you have questions to ask, I will also be happy to give you a reply. Kindly send your questions over using the comment section below this article.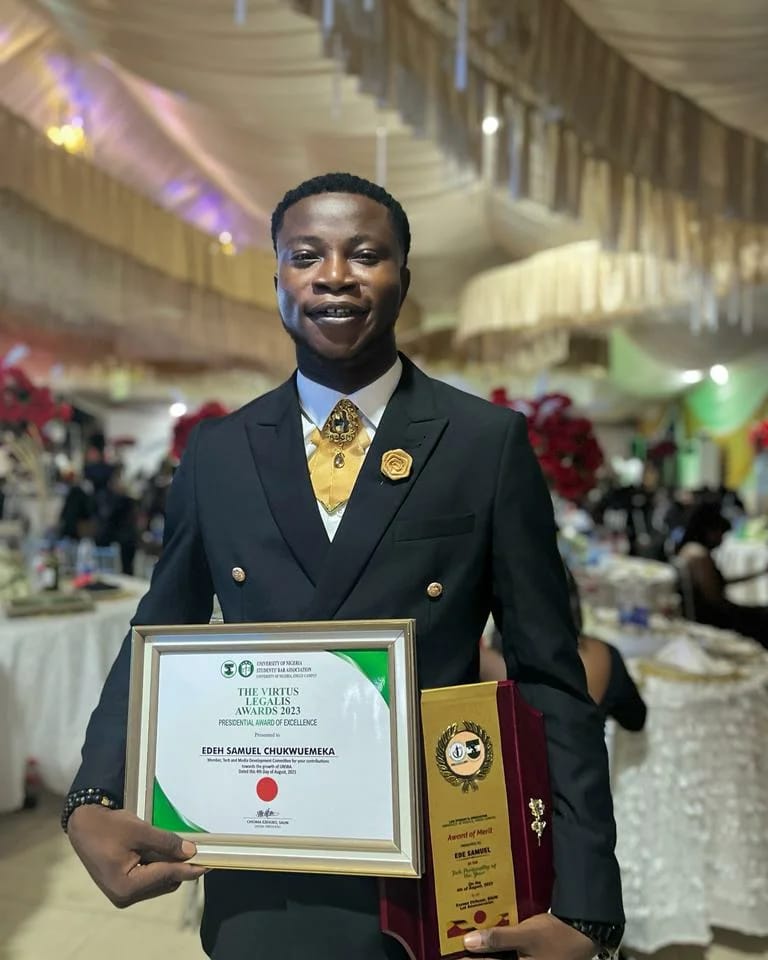 Edeh Samuel Chukwuemeka, ACMC, is a lawyer and a certified mediator/conciliator in Nigeria. He is also a developer with knowledge in various programming languages. Samuel is determined to leverage his skills in technology, SEO, and legal practice to revolutionize the legal profession worldwide by creating web and mobile applications that simplify legal research. Sam is also passionate about educating and providing valuable information to people.