Considering how important GCE results are in Nigeria, many students have been asking about how they can collect their own certificate, and the requirements for collecting it too. Actually, i have done some enquiries about GCE results from WAEC's Twitter Handle and some popular Nigerian education forums on how to get WAEC GCE certificate. Based on my research, I am going to show you how to get original GCE certificate today.
On this note, if you have been searching the internet to know how to obtain your WAEC GCE certificate, then search no further because i will show you how to get it from any WAEC office. Coupled with that, i will show you the price for obtaining the certificate. Now here we go!
Is 2020/2021 GCE certificate out?
The answer is No! As at the time this topic was posted, the West African Examination Council (WAEC) has not released 2020 GCE results. Thus, you will not be able to find it online now!
According to WAEC, the results will be out by November. I enjoin you to keep calm as the results will be released very soon. Below is a screenshot of WAEC answering this question on Twitter last week:
Where can i get WAEC GCE certificate? 
To get your WAEC GCE certificate you have to go to the nearest WAEC office to house. It is advisable to search on Google if you do not know the WAEC office that is nearest to you. That will help!
How much will it cost to get original GCE certificate? 
According to the West African Examination Council (WAEC), the price for getting WAEC GCE cartificate is just N3,550.00. This fee must be paid in full to WAEC before the certificate will be issued to you.
Below is a tweet from the West African Examination Council that corroborates the above payment. 
Pls note that you're to collect your GCE certificate in our office in the State you sat the exam with the following: One passport; Photo card; Computer print out of the result & N3, 550.
NB: If your certificate stay in our office for more than 4years, Custody Fee would apply. https://t.co/l8I4yd26Ff

— WAEC NIGERIA (@waecnigeria) May 25, 2020
Requirements for collection of waec gce certificate
Below are the requirements for collecting your GCE certificate:
One passport photograph: To get your original GCE certificate you need your recent passport in a red background. This passport will be on the certificate that will be issued to you.
Photo card: Also, you are expected to come with your photo card. For those that don't know what WAEC GCE photo card is, note that it is the card that you used when taking GCE examination.
Print out of your GCE result: More so, you need your GCE result. This will prove that you actually took the GCE examination. To print your GCE result kindly follow the link below: https://www.waecdirect.org/
Payment: Lastly, you need your money for the certificate as it is not free. Accordingly to WAEC the price for GCE certificate in 2020 is N3, 550.00 cash (payable to WAEC).
Your centre number and candidate number: You might also need your centre number as well. But don't worry, if you have your photo card; it is already contained in it.
Also read: Most populated universities in Nigeria 2019
How to get original GCE certificate
Go to the nearest WAEC office to your house. At the gate there is always a list showing the different exam years from early 90s till date and days of collection (Mon-Fri) depending on the year you are requesting for.
When it gets to the day for your exam year, kindly go to any of the officials in the office and tell him/her that you want to get your original GCE certificate.
Next, you will be asked to fill a form with all your important details. Make sure that you provide the correct details here.
Make payment and wait for their reply.
The certificate might be given to you that day or you will be asked to come back later.
Sample of WAEC GCE certificate
Below is a sample of WAEC GCE certificate: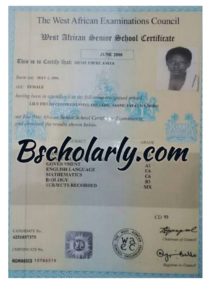 NB: If your certificate have stayed in WAEC's office for more than 4years, custody fee would apply. There is no exact price for the fee now.
MUST READ:
Yeah! There you have everything you need to know about getting your original GCE result. I enjoin you to follow the steps in this tutorial strictly because they are instructions given directly to us on Twitter by the West Africa Examination council (WAEC).
Nonetheless, if you encounter any problem, don't hesitate to contact me using the information below or send your questions using the comment section below this post!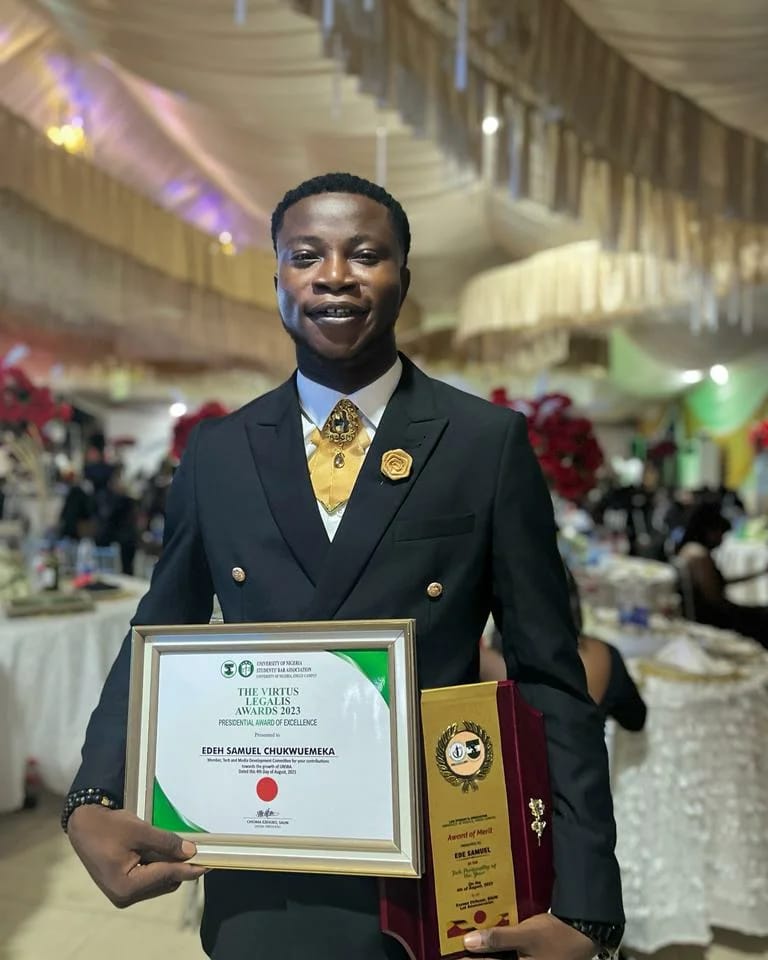 Edeh Samuel Chukwuemeka, ACMC, is a lawyer and a certified mediator/conciliator in Nigeria. He is also a developer with knowledge in various programming languages. Samuel is determined to leverage his skills in technology, SEO, and legal practice to revolutionize the legal profession worldwide by creating web and mobile applications that simplify legal research. Sam is also passionate about educating and providing valuable information to people.