Best commercial courses to study in the university: Choosing a course to study is usually a problem to secondary school students especially when they want to move to tertiary institution. The reason for this is because, there are hundreds of courses available in every department, thus, students find it extremely difficult to pick one. Personally, I do feel it is essential to make good research during this stage because any mistake made here cannot easily be amended in future.
In other words, if you make the mistake of choosing a wrong course, you will face the consequences for the rest of your life, except you go back to study the right courses. It is for this reason that I decided to make a list of the best commercial courses available to students in the university.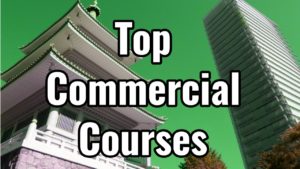 It is however, important to note that, in choosing a course to study in school, passion and employment opportunities available in the labour market should always guide you. Nonetheless, the course mentioned in this article are the best and most lucrative courses available to commercial students.
Recommended: Salary Structure of Lawyers in Nigeria 2023
Top 13 Best commercial courses to study in the University 2024
Below are the best commercial courses to study in the university:
Accounting/Accountancy
Marketing
Economics
Banking and Finance
Business administration/management
Mass communication
International relations
Public administration
Insurance
Human Resources Management (HR or HRM)
Entrepreneurship
Supply Chain Management
International Business
Above are the best commercial courses in the university you can study. Nonetheless, if you need detailed information about each of the courses I just mentioned, kindly read this work till the end.
NOTE: These courses are not arranged in any particular order. Thus, mentioning a particular course first does not mean it is the best amongst all. Just have in mind that the courses here are the best commercial courses you can ever study in the university.
1. Accounting/Accountancy: According to Wikipedia, Accounting or accountancy is defined as the measurement, processing, and communication of financial and non financial information about economic entities such as businesses and corporations.
It is a very important part of every business and that is why it is probably the most lucrative in Nigeria now. Nevertheless, it has been proven that in recent times, that this field of study has lost its prestige in because of the high rate of corruption in Nigeria.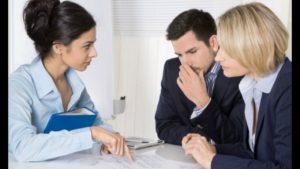 That notwithstanding, Accountancy is still the best and most lucrative course for any commercial student. Just as law is the best course in the field of social sciences and medicine in the field of science, Accountancy is the best when you talk about commercial science.
If you need detailed information about that accounting is about, I strongly recommend you watch the video below:
MUST READ: Best law firms in Nigeria this year
2. Marketing: Marketing is another interesting course for commercial students in Nigeria. There is no doubt that Marketing is one of the universally accepted courses in Nigerian universities. I mean, almost all the top tertiary institutions in Nigeria offer Marketing. This should tell you that Marketing in any Nigerian university is a wonderful idea.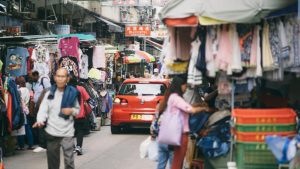 In addition to that, Marketing is one of the significant areas every business, firm or company must pay attention to. Thus, if you are a good graduate of this course, you have the chance of working in any of the top companies in Nigeria as a marketer.
You can even use the knowledge you gained from school to start and promote your own business. No doubt, Marketing is one of the best commercial courses to study in the university.
Also see: Salary structure of doctors in Nigeria
3. Economics: Before i finally decided that i will become a lawyer, Economics is what i had in mind. My reason was because, an economist can work in virtually every sector of the country. Frankly speaking, there is no place that an economist is not wanted in Nigeria. It is truism that graduates of this course tend to get job more easily and faster than any other commercial course.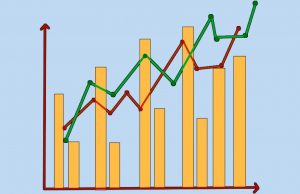 Investopedia define Economics as a social science concerned with the production, distribution, and consumption of goods and services. A person who studied Economics is called an Economicst. He/she can work as a manager of a company, an accountant or even a secretary in any organization.
To be frank, i love this course soo much. In fact, if I should take another university course after law, economics will be the next. It is evidently one of the best commercial courses in Nigeria.
Also see: Top 10 Most lucrative areas of law to study
4. Banking and finance: The banking and financial sector is one of the most lucrative sectors in many countries of the world and that is why banking and finance is amongst the best commercial courses you can study in the university.
A graduate of this course can study in almost any place where a financial secretary is needed. Of course, that is not the only job available to them. A graduate of banking and finance can also work in the bank, as a manager of a business or a financial advisor to someone.
Suffice to say that "BANKING" and "FINANCE" are not exactly the same but they are related and that is why most tertiary institutions combine the two. According to Wikipedia, finance deals with the management, creation, and study of money and investments. On the other hand, banking involves the institution which is responsible for holding money on behalf of customers.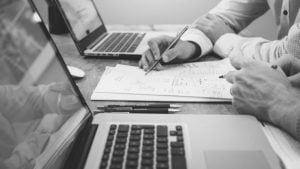 The beautiful thing about studying banking and finance is that, it doesn't take so much time to graduate. In Nigeria for instance, banking and finance is just 4 years. After this four years of intensive learning, students will be given a bachelor degree (Bsc) and they will be eligible for the job opportunities mentioned above.
That notwithstanding, it should be noted that Banking and Finance is a very competitive course, thus, only students who are curious to learn are likely going to gain admission for it.
5. Business administration / management: You will agree with me that most of the top entrepreneurs in Nigeria studied Business administration in one way or the other before getting to where they are currently. Yes! It may not be from the University. But the truth is that, if you are not good in administration and management of business you are going nowhere as an entrepreneur.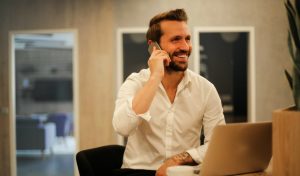 This is obviously why thousands of companies out there are looking for experts in this field; who can help manage the affairs of their company effectively. it is the study of how a business is managed.
Well, if you have been following this article thoroughly, you will notice that Economics is similar to this field. They are not absolutely the same. Note that Business administration deals strictly with the management of businesses whilst Economics is more encompassing.
As a graduate of this course, you can also work in almost every sector. Trust me; it is one of the best commercial courses to study in Nigeria.
6. Mass communication: Usually people say mass communication is not worth studying in Nigeria, but that is not true. Mass communication is one of the areas where many people earn cool money from in Nigeria. If you are a good writer, publisher or a journalist with a Bachelor Degree is Mass communication, you are at the top of the world. The reason is because, millions of people are searching for information and latest happenings in the country everyday.
Mass communication may obviously not be very lucrative if you're working under a company. It is always better to start up your own blog, website or even a radio station if possible.
There are thousands of Nigerians who are successful today through this area. So you can be successful too. In my view, mass communication is one of the best commercial courses you can study in Nigeria.
Must read:
7. International relations: International relations is also known as International affairs. Wikipedia says it is the study of the interconnectedness of politics, economics and law on a global level.
This area of study is not too popular in Nigeria, but I can assure you that it is also a good area for commercial students. In Nigeria, almost all the universities in the country offer this course.
In fact, some polytechnics also teach international relations. This shows that it is a well recognized by NUC (Nigerian University Commission).
Graduates of this course can also work in many areas. For instance, a graduate of international relations can work as an ambassador or, in international organizations like ECOWAS, AU or UN. Like i said before, International relations is not a popular course yet. But even at that, the filed is still doing well.
8. Public administration: Truth be told, Public administration is one of the best commercial courses anybody can study in the university. In case you don't know, graduates of this course, work as civil savants.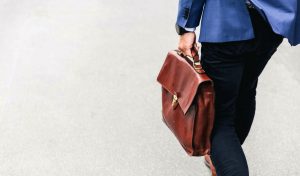 They are one of the most paid government workers in Nigeria because, they study and implement government policy. Public administration is an academic discipline that studies the implementation of government policies and prepares civil servants for working in the public service.
Studying Public administration is not only best when it comes to earning. It is also one of the courses i describe as "eye opener". It exposes students to many opportunities and areas they can explore in the field.
Also read: Fundamental human rights in Nigerian Constitution
9. Insurance: Insurance is another wonderful course for students in the commercial department. In Nigeria, the course is not popularly known because most Nigerians don't even like the word "Insurance". But internationally, it is one of the most recognized commercial courses for students.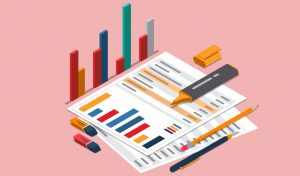 Insurance is studied in UNN, UNILAG, OAU, UI and other top universities in Nigeria that fully understand the importance of the course.
It should be noted that the field of insurance is growing rapidly in Nigeria currently. With the efforts of the law enforcement agencies in Nigeria, many citizens are beginning to see the importance of the field. I strongly believe this course will become one of the best commercial courses in the long run. It is indeed, one of the best commercial courses in Nigeria.
ALSO READ: 5 Tentative ways to gain admission without JAMB
10. Human Resources Management (HR or HRM): This is another interesting course in the commercial department. It has to do with the management of resources to achieve maximum outputs in result or performance of employees. According to our research, the School of Industrial and Labor Relations, Cornell University was the first place where this course was accepted in 1948. One interesting fact about HRM is the fact that almost every company or organisation needs a Human Resources Management professional.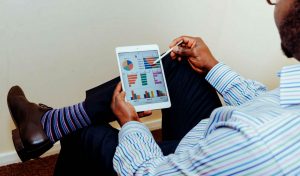 With a good knowledge in this field, you can even decide to work for your own business and get the best out off whatever your business is about.
Consequently, there are many job opportunities available to people in this field. However, it should be noted that not every university offer the course currently. So, if you're thinking of studying it, kindly make sure that it is offered in the university before you apply.
Recommended: Most Dangerous Places to Live in Nigeria
11. Entrepreneurship: This course equips students with the skills necessary to launch and run their own enterprises with a focus on innovation and creativity. It addresses issues like identifying opportunities, company planning, financial resources, and cultivating an entrepreneurial mindset. Entrepreneurship is a course that teaches you how to take control of your destiny by creating and operating your own firm. It's a dynamic and difficult field, but if you're up for it, it can be a really rewarding experience.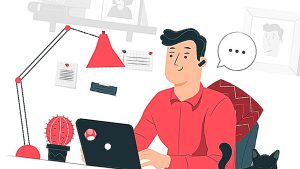 Some of the explanations for why entrepreneurship is among the best commercial courses to take are as follows: To begin with, entrepreneurship is all about being creative and innovative. As an entrepreneur, you will be responsible for recognising market opportunities, developing new products and services, and finding unique and original solutions to issues.
The ability to succeed as a business owner can also be acquired through entrepreneurship, which brings us to our second point. You'll learn how to write a company strategy, handle finances, build marketing tactics, and more. These abilities are necessary for everyone who wishes to launch and expand a profitable business in Nigeria. Thirdly, the field of entrepreneurship is very social. Working with other business owners, investors, and executives will give you the chance to gain invaluable knowledge and guidance.
Additionally, you'll have the opportunity to network with and develop ties with other professionals in your field, which may be very beneficial to you throughout your career. Finally, entrepreneurship is a course and field that can provide you with a sense of fulfilment and purpose. Both personally and professionally, starting and maintaining your own business can be immensely gratifying. You'll have the chance to positively impact your neighbourhood, produce jobs, and aid in the expansion and improvement of the economy.
Recommended: Countries around the world where weed is legal
12. Supply Chain Management: The effective flow of products and services from procurement through delivery is the focus of this course. Students gain knowledge in supply chain optimisation, inventory management, and logistics.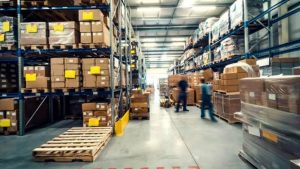 13. International Business: The intriguing course of international business integrates economics, finance, marketing, and management to assist businesses in navigating the difficulties of the global marketplace. The course provides insight into how different cultures, rules, and business practices interact, teaching how to devise strategies to succeed in a variety of settings.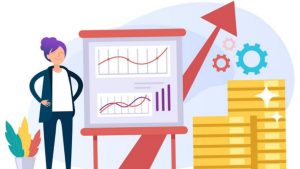 As an International Business student, you'll learn about everything from global supply chains and international finance to cross-cultural management and global trade legislation. Through this course, students will acquire a thorough understanding of how businesses work across borders, as well as how to apply that knowledge to develop effective business strategies.
Recommended: Differences between micro and macro economics explained
Conclusion
So far, I have listed and discussed the most lucrative and best commercial courses to study in the university, and I believe you gain some knowledge from this work. Well, i didn't write this article so that you will pick the best for yourself. I made it so that you will have comprehensive information about the best commercial courses in Nigeria and you will use this knowledge when choosing the course you want to study in the university. Hope this article was helpful?
Remember to ask your questions and send your contributions using the comment box below. I will be glad to give you a reply. Thank you for reading!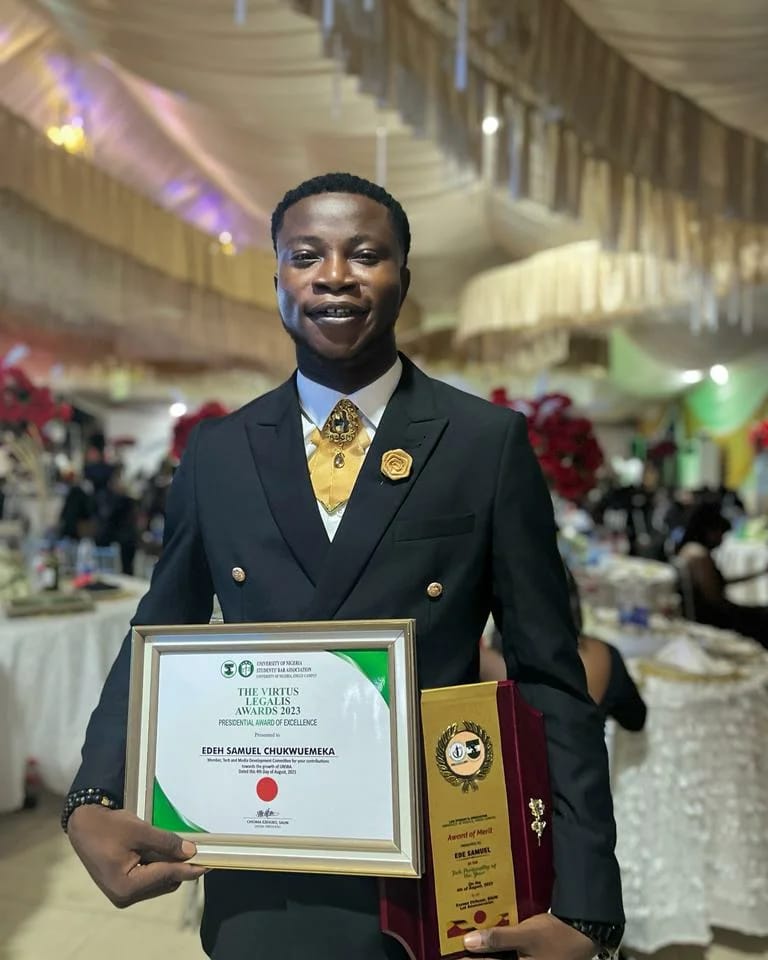 Edeh Samuel Chukwuemeka, ACMC, is a lawyer and a certified mediator/conciliator in Nigeria. He is also a developer with knowledge in various programming languages. Samuel is determined to leverage his skills in technology, SEO, and legal practice to revolutionize the legal profession worldwide by creating web and mobile applications that simplify legal research. Sam is also passionate about educating and providing valuable information to people.