How much are lawyers paid in Nigeria? The legal profession is one of the most respected in Nigeria. In the university, law students are given the highest respect by other students because of their good command of words and ability to understand things the way others don't. Recently, i discovered that many people are making caricature of the profession because of the speculations that many lawyer earn as low as N15,000 monthly. Well, that is not wholesomely true.
In this short write up, we will be discussing about the salary of lawyers in Nigeria. Thus, if you have been asking the question, "How much are lawyers paid in Nigeria?" or "How much does lawyers earn monthly", you are in the right place. This article is going to explain the salary structure of lawyers in Nigeria with facts and examples.
But before we move into that, i would like you to know some factors that determine the salary of a lawyer.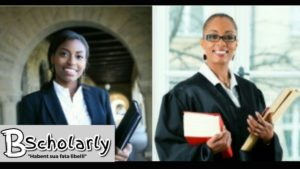 Also see: Richest lawyers in Nigeria and their networth
Factors that Determine the Salary of a Lawyer
1. Experience of the lawyer: Unfortunately, experience is one of the factors that determine the salary of a lawyer. The legal profession is highly based on experience. Every lawyer is qualified based on his/her experience in certain field of law. So a lawyer who has more experience will likely earn more.
2. Size of law firm or company: The size of the law firm or company where the lawyer works also determine the amount of salary he/she will receive. A lawyer who works in companies or top law firms like Banwo, Aluko and Oyebode, Ikeyi etc, will like earn more than a lawyer who works in a law firm that is not known.
3. Ability to work: Another factor is the lawyer's ability and determination to work. Any lawyer who really wants to make money will do so if he knows what he is doing. This is so because, the legal profession of Nigeria does not restrict any lawyer from doing many jobs which are still related to law.
Also see: Price of Lawyers wig and gown in Nigeria
How Much Are Lawyers Paid in Nigeria?
In general, the average salary of a lawyer in Nigeria who works for a law firm or a company is N50,000 monthly. However, it is imperative to know that the actual salary of a lawyer in Nigeria is limitless. A Nigerian lawyer can earn as must as N1,000,000 by just signing a contract or representing a company in a court case.
More so, it is not false that some lawyers earn as low as N15,000 per month, but those are the type of lawyers that don't really want to make money out of the legal profession. Trust me, a lawyer can wake up in the morning, go to court an come back with a reasonable amount of money. This is not even joined with the amount he is paid in the law firm where he works.
In a recap the answer is that, the salary of a lawyer in Nigeria is limitless. It is the hand of every lawyer to determ the amount he/she is to be earn monthly.
Also see: Most lucrative areas of law in Nigeria
Salary Structure of Lawyers that Work in Law Firms
There are basically four levels of lawyers in every law firm namely: Interns, Junior Associates, Senior Associates and Partners. As we continue, i will give you a rundown of their average salary:
Interns: Interns are those lawyers who are not yet employed into the law firm. They usually work for some months then leave the firm. Interns can be assigned to law firms after graduating or sometimes, law firms just recruit them to work. Here, lawyers work for free or paid. Only few law firms pay their intents in Nigeria. The amount ranges from N5,000 – N30,000 monthly. Banwo & Ighodalo, Udo Udoma & Belo-Osagie, Abdulai, Taiwo & Co pays their interns around N30,000 monthly.
Junior Associates: These are the type of lawyers that are newly employed into the law firm. They are called junior associates because they haven't really stood their grounds in the Firm. Payment of lawyers in this level ranges from N15,000 – N100,000 monthly, depending on the size of the firm. In places like, Banwo, Aluko and Oyebode etc, Junior Associates are paid around N100,000 monthly.
Senior Associates: These are lawyers that work fully for the firm. I mean, their employment is guaranteed to a large extent. To become a senior associate in a law firm, you must have been working for at least, 3 – 5 years. Their salary ranges from N50,000 to N300,000 monthly depending on the size of the firm. In popular law firms like, Banwo & Ighodalo, Olaniwun Ajayi LP, Udo Udoma & Belo-Osagie etc, their lawyers are given other allowances like Medical care, Recharge Card and other bills together with their salary.
Partners: These are the big bosses in the law firm. Like i said at the inception of this article, law is largely based on experience. The more experienced you are, the more money you will get. Partners are usually those who opened the law firm and have practiced for at least, 3 – 5 years. The salary of a partner in a law firm is immeasurable because it depends on the income of the firm. On average, a partner earns around N100,000 monthly (for small law firms) and N1,000,000 monthly (for big law firms).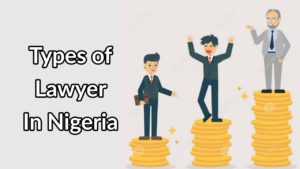 Also see: Richest lawyers in India 2023
Salary Structure of a Lawyer that Works for Companies
Before a company will start looking for their personal lawyers in Nigeria, that company must be stable and standard company. Take for instance, companies like Oado Oil, Dangote, Chevron etc have their personal lawyers handling their legal matters.
The salary of this type of lawyers ranges from N200,000 to 1,000,000 monthly. This has been corroborated by a friend of mine who works for the Nigerian National Petroleum Corporation (NNPC).
Recommended: Most Lucrative and Marketable Courses to Study: Top 8
Is the Legal Profession lucrative in Nigeria?
When compared with the salary of Lawyers in other countries, it is apparent that lawyers are actually paid low in Nigeria. Nevertheless, Law is still a good choice when compared with other professions in the country. So Yes, law is lucrative in Nigeria.
Another important point you should know is that; lawyers are not limited to just one source of income. So, a lawyer can be working for more than one company at a time. In addition to that, that lawyer can decide to take up matters in court and still get paid for that as well. This is why most lawyers see law as a business and not just a profession. Your hardwork is what determine your salary on the long run. Interestingly, there are various fields and ways a lawyer can make money just from his profession.
Recommended: Countries with the best education system in Africa
Is There Hope For Young Lawyers In Nigeria
With the recent trend in the legal profession in Nigeria, I can comfortably say that there is a hope for young Nigerian lawyers. In 2022, Templars law firm published a memo about increasing the salary of its lawyers to over N700,000 plus other allowances at entry level. This brought a huge change in the legal market because more skilled lawyers wanted to get more employed in the firm and other law firms started to look into increasing the salary of their lawyers too.
So yes, I strongly believe that things will change over time and lawyers will begin to get what they really deserve in Nigeria. For the main time, it seems, corporate lawyers, entertainment lawyers and election petition lawyers are the ones hitting it big in the industry.
Recommended: Best Art Courses to Study in the University 2023
By way of conclusion i want to advise young law students who are still going through the process of becoming a lawyer in Nigeria not to give up. The legal profession is lucrative and it is a good profession for everyone. Try as much as possible to graduate with the best grade because most law firms consider it. After graduating, put in your best in your area of specialty.
I believe this article has disproved that fallacious speculations that lawyers earn very low in Nigeria. Law is a prestigious profession and it is still lucrative till today.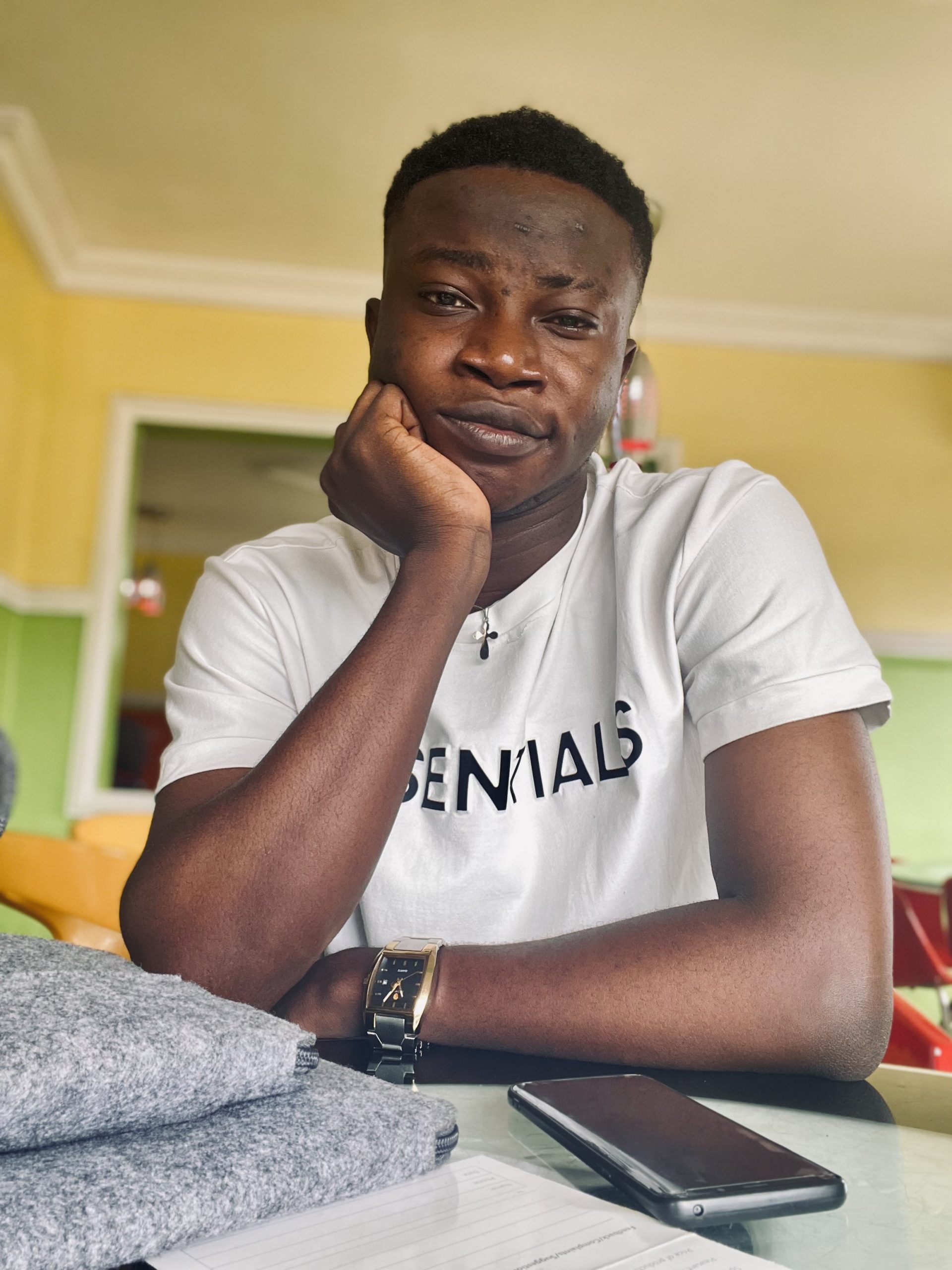 Edeh Samuel Chukwuemeka ACMC, is a Law Student and a Certified Mediator/Conciliator in Nigeria. He is also a Developer with knowledge in HTML, CSS, JS, PHP and React Native. Samuel is bent on changing the legal profession by building Web and Mobile Apps that will make legal research a lot easier.