UNICAL admission requirements 2020/2021: As an aspirant of the prestigious University of Calabar (UNICAL) it is very important that you know the admission requirements of the university before applying for admission. The reason is because, most universities in Nigeria will not offer admission to aspirants that did not meet up with the admission requirements of the institution.
So, if you really want to gain admission into any institution in Nigeria this year, you must know the admission requirements of that institution and work with it.
In case you do not know, Admission Requirements are just like the criteria used by school managements to decide who should be offered admission and who should not be offered admission.
Most times, students don't gain admission into tertiary institution in Nigeria because they didn't even check the admission requirements of the school they applied, which is very bad.
Well, in other not to waste your time, I will share with you UNICAL admission requirements for UTME and Direct Entry candidates.
But before then, I would like to share with you some things about UNICAL Admission process that you probably don't know about.
Also read:
UNICAL departmental cutoff marks for this session is out! CHECK HERE
UNICAL School fees and how to pay online
Read FREE news and updates from the University of Calabar here.
See how to apply for UNICAL post UTME examination here
About the University of Calabar (UNICAL)
The university of Calabar is one of the most populated and most prestigious universities in Nigeria. The university was established in 1975 to fulfill this traditional mandate of its motto; "Knowledge for Service".
Despite the fact that UNICAL is a second generation federal university in Nigeria, the university is currently competing with other top schools in Nigeria.
In my opinion, UNICAL should be among the top 5 universities in Nigeria with good academic standards. Trust me; the school is really doing well.
Nonetheless, this actually contributes to the reason why the university is very competitive. I mean, about 5,000 students apply for admission into UNICAL every year.
But that shouldn't scare you anyway. UNICAL will always offer admission to candidates that meet the requirements for admission. So, what you should concentrate on as an aspirant of the prestigious University of Calabar, is to meet up with the requirements for admission in the school.
As we continue I will share with you the UTME and Direct Entry admission requirements of the prestigious UNICAL for 2020/2021 academic session.
UNICAL Admission Requirements for UTME candidates
Below are the requirements for UTME candidates that want to study in the prestigious University of Calabar (UNICAL):
Candidates must have an O'level Credit in 5(five) different subjects (English Language and mathematics inclusive). This could be in WAEC/NECO/GCE/NABTEB or any equivalent result.
Candidates must score up to 180 to qualify for UNICAL post UTME screening.
Candidates must make the University of Calabar (UNICAL) their first choice of institution. Second choice candidates will be considered when offering admission.
Candidates are expected to choose the correct and official subject combination for their courses to be offered admission into the University of Calabar.
Candidates must participate in UNICAL post UTME screening and must pass the test excellently well.
Important Notice: Candidates are to note that the University of Calabar accept two sittings result for admission. Thus, you can use, at most, two O'level results to apply for admission. Check here to see how to combine WAEC and NECO result for admission.
Also read: How to prepare and pass UNICAL POST UTME examination excellently
UNICAL Admission Requirements for Direct Entry candidates
Below are the requirements for direct entry admission into the University of Calabar (UNICAL):
Direct entry candidates are expect to have Two A'level passes or two NCE passes in those subjects that are relevant to their area of study.
Direct entry candidates must participate in UNICAL Post UTME screening for all aspirants.
Candidates are expected to purchase and register for UNICAL direct entry through JAMB direct entry form.
Also read:
Most populated universities in Nigeria: Top 10
7 Characteristic of human rights you don't know
List of schools in Nigeria that offers admission easily
Cheapest universities to study law in Nigeria
Low tuition fee universities in Canada: Top 10
Oh yeah! This is were I am going to stop on this topic. I believe that since you have known all the requirements for admission into UNICAL this year, you will work with it and gain admission this year.
Meanwhile, make sure you share this information to as many student as you can because, you might save someone from making a very big mistake by doing that.
Lastly, I would like to hear from you if you have any question or contribution on 2020/2021 UNICAL Admission process. I would be glad to give answers to your questions.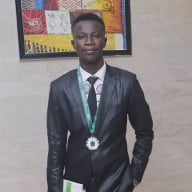 Edeh Samuel Chukwuemeka ChMC, is a Law Student and a Certified Mediator/Conciliator in Nigeria. He is also a Developer with knowledge in HTML, CSS, JS, PHP and React Native. Samuel is bent on changing the legal profession by building Web and Mobile Apps that will make legal research a lot easier.