Top 15 Best Fashion Schools In Canada: Clothing, decoration, and styling of our clothes are things we can't live without in our quest to look good and responsible in the Society. With the large number of people in Canada seeking to satisfy this quest for the latest fashion trend, style, design, et cetera. Fashion designing has become a very lucrative and fast growing Industry in Canada as professionals in this industry particularly Fashion designers are responsible for satisfying these evolving Fashion needs of Millions of People in Canada.
A Fashion designer can be defined as a Professional who designs clothing, aesthetics, apparel, and other fashion range. For one to become a Professional in Canada, such a person is required to undergo studies in a Fashion school. Hence, making it important for us to analyze the best 10 Fashion schools in Canada for a prospective Fashion designer, professional, or fashionista.
Recommended: Advantages and Disadvantages of shopping online
What is a Fashion School?
A Fashion school is an institution which offers a degree in fashion designing and other related specialization such as Fashion merchandizing, Fashion marketing and management, Fashion technology, Fashion advertising, amongst others.
Benefits of Attending A Fashion School
Attending a fashion school is of utmost importance for the following reasons:
1. Attending a Fashion School allows you to study at a broader level, and makes you a professional in the Fashion industry.
2. Attending a Fashion School develops your skills, knowledge, and perception. Hence making you a better fashion designer.
3. Fashion School helps you to not only develop your skills, but also your sense of style.
4. While having a skill is one thing and making money through such skills is another, Fashion School equips you with the necessary skills to succeed in the Fashion industry as well as business and marketing skills which will help you monetize your skills and services.
5. Attending a Fashion School increases your network as you will come across, meet, and interact with like minds in the field of fashion.
Also see: Best fashion schools in South Africa 2023
Top 15 Best Fashion Schools to Attend in Canada 2023
Having highlighted the benefits of attending a Fashion School, we can all agree that it is important that all fashion enthusiasts especially in Canada attend a Fashion School. So here are a list of the best fashion schools in Canada which a fashion enthusiast or prospective fashion designers in Canada may attend:
1. Ryerson University School of Fashion: Ryerson University School of Fashion, Toronto appears to be the best Fashion School for prospective fashion enthusiast and designers in Canada.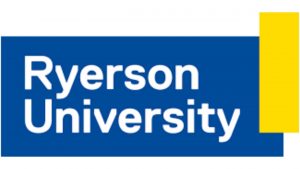 The School offers two bachelor (Bachelor of design 'Fashion design or Fashion Communication') Program's and one Master degree program (Master of Arts). Additionally, the School offers an outside world experience and exposure to it's students. Hence, giving them the opportunity to network with renowned fashion experts as well as leverage on opportunities. According to the CEOWorld Magazine Survey and Reports 2021, Ryerson University School of Fashion is the top ranked Fashion school in Canada.
2. George Brown College: George Brown College Toronto, Ontario State, Canada is another leading fashion school in Canada. This school makes the cut of top 50 Fashion school's in the world and comfortably sits amongst top 3 in Canada.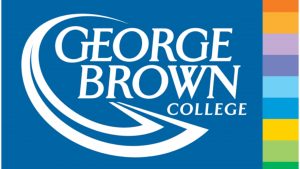 George Brown College offers a wide range of Fashion programs such as: Fashion Management, Fashion business Industry Program, International fashion development and management Program, Fashion techniques and design Program. Thus, making the school a proper training ground for prospective fashion professionals.
Also see: Top 10 Cheapest universities in Canada 2023
3. Lasalle College: Lasalle College, Montreal, Quebel, Canada is a top notch fashion school which through partnership with top Fashion companies and personalities gives it's students the opportunity to make designs for these companies while still in School.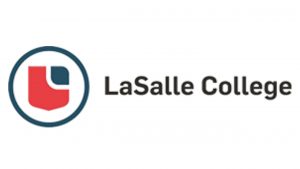 In addition to this sound external opportunity and skill acquisition, the school offers students the opportunity to earn money through their skills.
Amongst other Student programs, Lasalle College offers a three year Fashion design and Fashion Marketing Program.
4. Fanshawe College: Fanshawe College, Ontario, Canada is a Fashion School which provides it's students with practical skills such as Fashion illustration, Computer aided design, Garment construction, et cetera. The school is further committed to developing the creative, visual communication, apparel production, and business management skills of it's students. Thus, making it one of the best Fashion schools in Canada.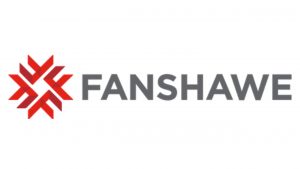 It is instructive to note that Fanshawe College offers two major diploma program for students: A Three year Fashion design advanced diploma program, and a two year fashion marketing and management diploma program.
Also see: Signs to know an intelligent person
5. Coco Fashion design Institute: Coco Fashion design Institute, Toronto, Canada is a private career college with a mission to equip students with necessary skills and knowledge which will help them become successful professionals. Such skills includes: Hand stitching, Machine expertise, Pattern drafting, expertise sewing procedures, profit making techniques of garment construction, advance pattern making, makeup artistry, pattern development for fashion design, Fashion design and Construction, basic design, Fabric beautification and techniques for design procedures.
These array of skills which can be acquired in this School in addition to it's Student programs makes it a top choice school for students to acquire expertise in the field of Fashion and become a professional.
6. Richard Robinson Fashion Design Academy: This School is a renowned private career college which offers a College diploma in Fashion design, Part-time Courses in Fashion related programs, and couturier programs in both French and English language.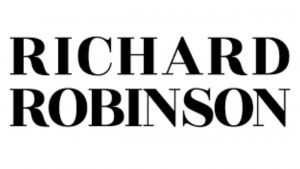 The School is highly earmarked for Specializing in Haute Couture training as well as being the leading Haute Couture Academy in Canada.
The school also equips Students with the highest standard of education on various aspects of Fashion and skills which will enable it's students work in any aspect of the Fashion industry across the globe.
7. Kwantlen Polytechnic University: Kwantlen Polytechnic University, Richmond, British Columbia, Canada is a non-profit public higher education institution which through it's Wilson School of Design offers a two year Fashion Marketing Diploma, and a four year Fashion and Technology Bachelor of Design program.
The School is tailored in line with technological advancements to equip it's students through intensive training with topnotch knowledge and skills in Fashion and Technology. Hence, making it a Top choice school for prospective Fashion Enthusiast.
Recommended: How to become a successful lawyer in Nigeria
8. Humber College: Humber College located at Toronto is a top ranked business and Fashion school in Canada which offers practical training to it's students in programs such as: A one year Fashion Management and promotion Program, a two year Fashion Arts, and a Four year Bachelor of Commerce- Fashion Management program. Humber College also offers diploma programs such as Esthetician and Spa management, Cosmetic Management, and as earlier mentioned a Fashion Arts and business diploma program.
According to the CEO world Magazine for the best Fashion schools in the world, Humber College was ranked No.115 globally and top 5 in Canada; thanks to the Practical oriented knowledge which the school offers in producing students skillful in Fashion and the business aspect of Fashion.
9. Seneca College Fashion: Seneca school of Fashion is a top fashion school in Canada which equips it's students with skills in Fashion communication, colour and fashion trend forecasting, drawing and illustration, concept and design production, and the fashion business through it's programs such as: A one year Fashion studies Program, a Two year visual merchandizing Arts and Fashion business Program, and a three year Fashion Arts and Fashion business Program.
These broad range of programs offered in this school helps groom students into being formidable Fashion designers and Fashionistas. So therefore making Seneca College a top choice Fashion school in Canada.
Recommended: Top 10 Most powerful police force in the world
10. Academy of Design: The Academy of Fashion Design located at Saskateen, Canada is another good Fashion school in Canada. This school adequately prepares students for career in Fashion design, pattern drafting, garment construction, tailoring, merchandizing, and entrepreneurship.
Some of the programs which this school offer includes: A certificate of Fashion Design program (this program trains students for the fast-paced Fashion industry, and on design principles, modern Fashion trends, and industry standard techniques in Portfolio, illustration, pattern making, and garment construction), Diploma of Fashion designing First nation's cultural and business Program, and Native designing Program.
These programs are tailored towards producing students with all round knowledge and skills in the Fashion Industry. Hence, making the Academy of Design a great Fashion School option of the growth of prospective Fashion designers and enthusiasts in Canada.
Recommended: Differences Between British and American English
11. York University: Abbreviated as YU is the York University, one of the very best and top fashion schools in Canada. York is a public research university in Ontario, Canada. It is specifically situated in Toronto and remains the 4th largest citadel of learning in Canada.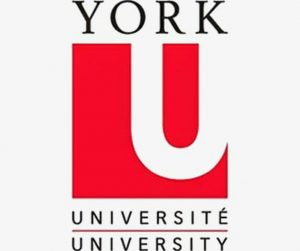 It has over eleven prestigious Faculties like the Liberal Arts and Professional Studies, Lassonde School of Engineering, Schulich School of Business, Faculty of Health, Osgoode Hall Law School, Faculty of Environmental and Urban Change,  Faculty of Science, Glendon College, Faculty of Education, Faculty of Graduate Studies, School of the Arts, Performance and Design. With over fifty thousand students, excluding staff and alumni, the school boasts as one of the best fashion schools in Canada.
Also see: Differences Between Local and international trade
12. Concordia University: One of the finest fashion institutes in Quebec is the Concordia University,  a public research institute situated in Montreal, Quebec, Canada. After the merger of Loyola College and Sir George Williams University, Concordia University was founded in 1974. Concordia has been recorded to be the largest univerty in Canada by enrollment and one of the three Quebec universities that adopted English as primary language of communication and instruction withing the institution. Concordia has remained fervent in imparting the best knowledge based on international standard and quality. It is one of the best fashion schools in Canada.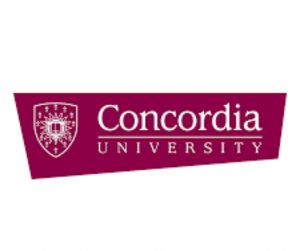 Also see: How to become a successful lawyer
13. Sheridan College: The Institute was formerly known as the Sheridan College of Applied Arts and Technology but now; Sheridan College Institute of Technology and Advanced Learning. Making the list as one of the best schools in Canada offering fashion designing course, it is a reputable public polytechnic institute of technology that sits in the heart of Ontario, right in the west-Greater Toronto Area, Canada.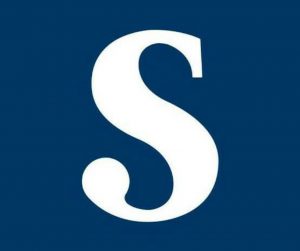 The Institution was one of the mid 90s Institute for creative designs and art. It was founded in 1967 with other courses related to arts being offered such as  creative writing and publishing, animation and illustration, film and design, applied computing as well as other Tech courses.
Recommended: Most Dangerous People In the World
14. UNIVERSITY OF ALBERTA: The University of Alberta, in Canada which also goes as U of A or UAlberta is one of the best Institutions in Canada that teaches the art of fashion designing . It is a well known public research university in Edmonton, Alberta, Canada. Founded by the first premier of the institute,  Alexander Cameron Rutherford, alongside Henry Marshall Tory, the first president of the university in 1908.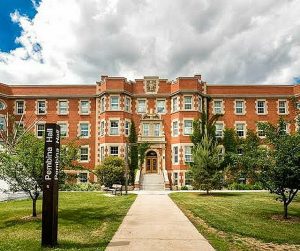 It is a special institute established under the Post-secondary Learning Act and considered to be a comprehensive academic and research university (CARU), to which it offers a wider range of academic and professional programs. Such programs are generally known to galvanize into Undergraduate and graduate level qualifications. It has remained one of the best fashion schools in Canada.
15. NSCAD UNIVERSITY CANADA: The NSCAD University, also known as the Nova Scotia College of Art and Design, is one of the best schools for fashion.  A post-secondary art school in Halifax, Nova Scotia, right in the heart of Canada. Founded  by Anna Leonowens in 1887.
It has a reputation as the first degree-granting art school in Canada offering bachelor's degrees in Fine Art (BFA), Design (BDes), as well as in Art History (BA). Progressively, the school, at it's graduate level, also offers Master of Fine Arts and Master of Design degrees. Having been in existence for over a decade, it has been offering the best fashion courses and remains one of the best fashion schools in Canada.
Recommended: How to foster popular participation in politics
In conclusion, it is important to acknowledge other good Fashion schools in Canada such as: Echole Holt Couture School of Sewing and Design, University of Alberta, Sheridan College Fashion, Old's college Fashion, and Campus Notre-dame-de-foy.
All these schools and institutions likewise the ones mentioned in this article are committed to teaching and equipping it's students with the necessary knowledge and skills to thrive in the fast paced Fashion industry. So therefore, each and everyone of them is a quality Fashion School option for students and prospective Fashionistas in Canada.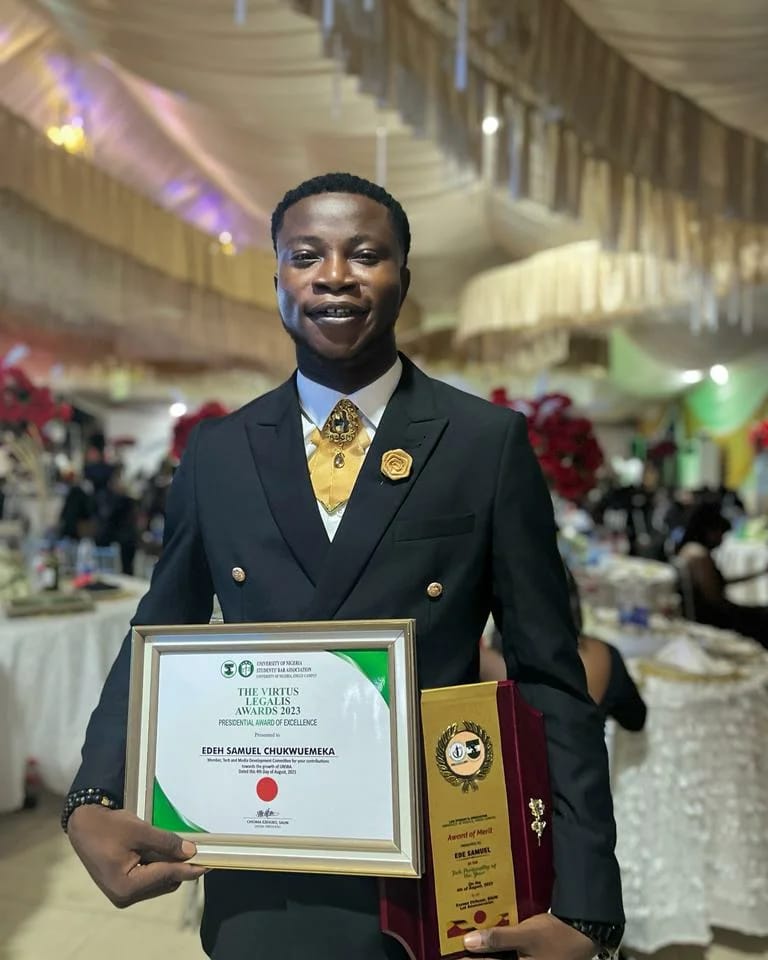 Edeh Samuel Chukwuemeka, ACMC, is a lawyer and a certified mediator/conciliator in Nigeria. He is also a developer with knowledge in various programming languages. Samuel is determined to leverage his skills in technology, SEO, and legal practice to revolutionize the legal profession worldwide by creating web and mobile applications that simplify legal research. Sam is also passionate about educating and providing valuable information to people.