If you have been searching for places to purchase lawyers wig and gown in Nigeria, then you need not to search again. This short post will disclose to you where you can purchase nice barriers wig and gown in Nigeria at very cheap price. Meanwhile, if you have not read my article on the price for lawyers wig and gown in Nigeria, kindly click here to check it out. There you will see the prices for most of the popular barristers wig and gown.

No doubt, it is very difficult to find a place wear legal outfits are sold in Nigeria currently. One of the reasons is because most of the companies that sell it has not yet created enough online presence for people to notice them. So, instead of directing you to a website where you can by your legal outfit, this post is just going to give you the address and social media account of some of the best places to buy lawyers wig and gown in Nigeria.
Also see: Most lucrative areas of law to make money fast
Place to purchase lawyers Wig and Gown
1. LegalCode: Undoubtedly, LegalCode is the best place to purchase Wigs and Gowns for lawyers in Nigeria and other parts of the today. This company does not just sell Wigs and Gowns. They also produce and distribute legal accessories for local and international Legal practitioners. Legalcode has different varieties of packages for lawyers and law students. For example, they have a package (complete lawyer's attire) for Law associates, with a very nice looking and portable box.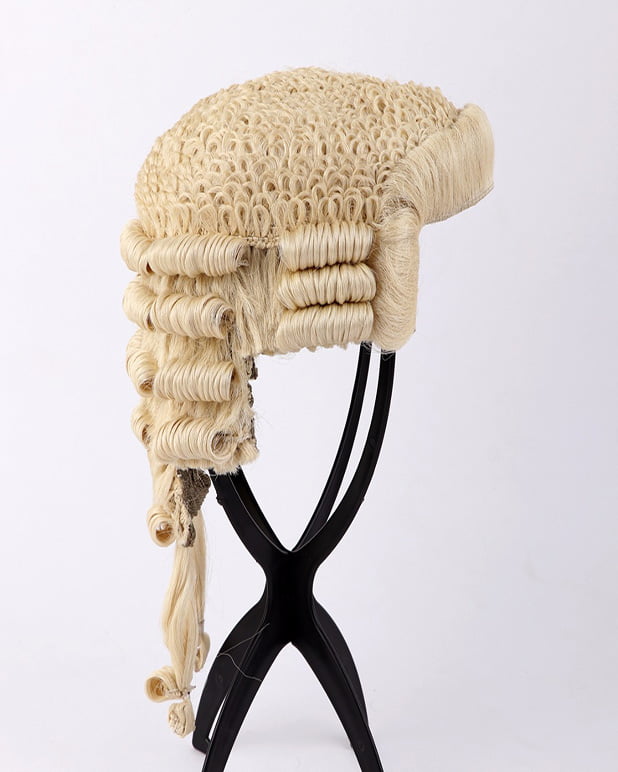 One outstanding thing you will benefit from buying from LegalCode is the fact that you can pay by instalment. What this means is that, you can pay with the money you have and complete your payment later. Coupled with the above option, you can also choose to make payment online and get the package delivered to you in any part of Nigeria. All you have to do is to visit their website at: https://legalcode.store/product/
Or call: +2349138669774
Below is a list of the packages available on LegalCode currently.
Associates package: This is the cheapest package available for Legal professionals on LegalCode and the price is just ₦60,000.00 only.
Advocates Package: Slightly above the Advocates package is the Advocates package. This package contains even more quality Wigs and Gowns for lawyers. The price is just ₦108,000.00.
Partners Package: The last but not the list is the Partners package available on LegalCode this is the most expensive and best package available for Legal practitioners. The quality is very rich and the it is available in different colors and sizes. All you have to do is to click on purchase or call the phone number above. The price is just ₦348,000.00.
NOTE: If you wish to speak with their customer case for more details, kindly call: +2347067707546
Below is the content of every package:
FOR THE LADIES
Your Wig
Gown
4 Bibs
3 Camisoles
Wig Stand
Customised Bag
Wig Case
Partner Special
FREE NBA stickers
FREE PHOTO SESSION
FREE MAKE-UP SESSION
FREE PHOTO/ARTWORK FRAME
Free 47hr Package Delivery
Buy Now, Pay Later Option Available
FOR MEN
Your wig,
Gown
Collar
Stud
3Tunic Shirt + SPECIAL PACK
4Bibs
Wig Case
Customised Bag
Partner Special Package
Customised Coflinks with Initials (SPECIAL)
FREE NBA stickers
FREE funny stickers
FREE PHOTO SESSION
FREE PHOTO/ARTWORK FRAME
Free 48hrs Package Delivery
Buy Now, Pay Later Option Available
2. Solohan Apparel: Solohan Apparel is undoubtedly the best place you can get lawyers wig and gown in Nigeria at very cheap price. I personally visited their Instagram account some time ago and I was really impressed. Solohan has neat wigs and gowns for classic lawyers. Currently, Solohan is located at Abuja.
3. Bronks And Montgomery: Bronks And Montgomery is another company that is hell bent on giving their customers the best. This fact is uncontestable. I personally recommend that you give them a try. Their products are also cheap and affordable for even a law student.
Address: 14, Solomon Nyong, Lekki phase 1, Lagos, Lagos Mainland, Lagos, nigeria
Instagram account: https://www.instagram.com/bronksandmonts/
4. Benakol Legal Classics Limited: Benakol Legal Classics Limited is a private company incorporated under Part A of Companies and Allied Matters Act. The Company has its own design of legal regalia which are made from 100% horse wool, making them light, durable and weather conducive.
Address 2 : Plot 21 Last Arab Road, Kuduru, Bwari Abuja
Email: [email protected]
Also see: Highest paying law firms in Nigeria 2022
5. 9jaLegal: 9jaLegal is probably the oldest online store for lawyers in Nigeria. Basically, the sell complete set of lawyers wig and gown. If you are searching for good and high quality wigs or gowns, 9jaLegal is one of the best places you can find that. I need not to tell you more about their product. Simply contact them using the information below and see for yourself.
Website: https://9jalegal.com.ng/
6. Legal Accessories Warehouse: As the name suggest, it is a warehouse for anything legal. They handle products like wigs, gowns, collarettes, bibs, tunic shirts and many more. Legal Accessories Warehouse is currently based in Abuja. You can locate them beside Civil defence headquarters, Wuse Zone 5, Abuja. Alternatively, you can also visit their website using the link below to see some of their products. Trust me; you will love it.
Website: www.legalaccessorieswarehouse.com
7. Legal City: I have not really been to Legal City but from the reviews many people has given about the company, i think it will be a good place for young lawyers and law students to get their wigs and gowns from. No time to waste. Kindly run to Shop No. 1, Conoil Plaza, Opposite Ikeja General Hospital, Oba Akinjobi Way, Ikeja for your own barriers wig and gown at very cheap price.
Also see: Differences between Cross-offers and counter-offers
So far, i have disclosed the location and other contact details of some of the best places to purchase lawyers wig and gown in Nigeria. I obviously can't mention all the places in Nigeria, but if you don't like any of the companies above, maybe because of distance, kindly indicate in the comment section. I will definitely recommend another good place that is nearest to your location for cheap barristers wig and gown. Hope this article was helpful.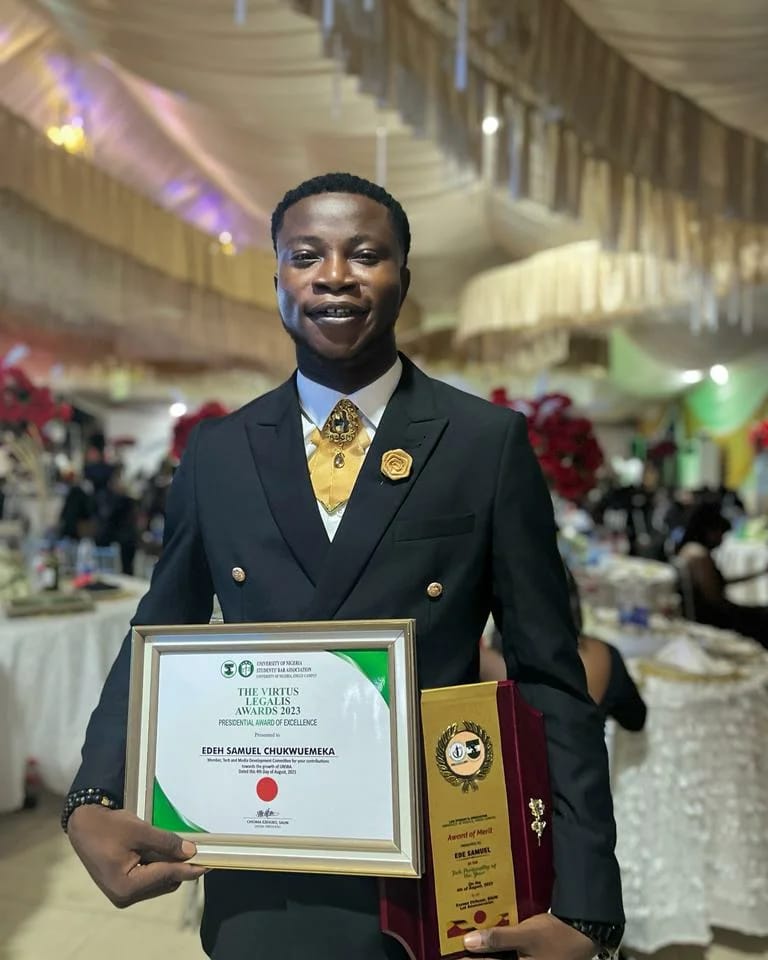 Edeh Samuel Chukwuemeka, ACMC, is a lawyer and a certified mediator/conciliator in Nigeria. He is also a developer with knowledge in various programming languages. Samuel is determined to leverage his skills in technology, SEO, and legal practice to revolutionize the legal profession worldwide by creating web and mobile applications that simplify legal research. Sam is also passionate about educating and providing valuable information to people.