Cheapest Universities In South Africa: South Africa is noted for its diversity and multiculturalism. Following the end of apartheid and the establishment of equal rights for all individuals, all areas of the economy and society began to flourish. South Africa has a mixed economy with a high GDP compared to other countries in the region and is currently designated as a "newly industrialized country," even though it still has some difficulties to address.
All of this, as well as recent reforms in the education system and the excellence of its colleges, make South Africa an ideal study destination for individuals interested in learning about the wonders of African culture! This article will look at some low-cost universities in South Africa for you.
Recommended: Richest Men in South Africa and their Networth 2022
Three Things To Know About South African Higher Education
1. Higher education institutions are divided into three categories: South Africa's government began revamping its higher education system in 2004. As a result, several colleges and universities ceased to exist and were consolidated into larger, more comprehensive institutions. There are currently about 23 public universities in the country.
Only public degree-granting institutions are referred to as "universities" in South Africa. Even though they award degrees at all higher education levels, private degree-granting institutions are referred to as colleges, business schools, or institutes.
There are "technikons" in addition to traditional (theoretically focused) and comprehensive (theoretically and practically oriented) colleges. Technikons are technological universities that offer degrees in applied sciences, engineering, technology, and natural sciences.
2. When selecting a program, keep in mind the language of instruction: As you may know, English is the official language of South Africa and is extensively spoken. It isn't, however, the only one. There are 11 official languages in this country and several recognized regional languages.
Since grade four of primary school, English has been utilized as the primary language of instruction, and it is still the predominant language of instruction at most institutions. Nonetheless, the most widely spoken languages in the country are Zulu, Afrikaans, and Xhosa. 
This is why many colleges, for example, offer Afrikaans programs or have degrees taught in both English and another language. Before applying, we recommend that you double-check the facts for the major you want to pursue.
3. The cost of tuition is less than USD10,000: Because there are many affordable universities in South Africa, you should budget between USD 2,500 and USD 7,000 for tuition costs at most public universities and certain private colleges, even if you would pay more as an international student. Some private institutions and business schools are far more expensive than that, so choose wisely.
Students from the SADC and other African countries pay lower tuition prices in most universities. Most public university scholarships are only available to local students when it comes to financial aid, so you may have to talk to private organizations outside of the government for assistance.
Recommended: Best courses to study in south africa
Top 12 Cheapest And Most Affordable Universities In South Africa
As always, the criteria with which these Universities were selected is not limited to just cheap tuition. These tertiary institutions listed here also offer quality education, and in addition, some of them have made a name for themselves through remarkable academic strides.
Therefore, if you wiah to enroll in an affordable South African University and still get quality education at it's best, stick around.
1. RHODES UNIVERSITY: RHODES University is one of the oldest Universities in South Africa. It was established in 1904 through funds from Rhodes Trust, and named after a woman called Cecil Rhodes. At that time, it was called Rhodes University College. It was a component college of the University of South Africa, from 1918 until 1951, when it finally became a self-standing University of its own.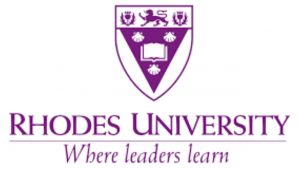 Rhodes University is publicly-run and is located in Grahamstown. It offers undergraduate and postgraduate programmes in Education, Law, Pharmacy, Sciences, Humanities, etc.
For undergraduate students, the tuition fee ranges between approximately 27,000 – 31,000 Rand. For foreign students who wish to study in the University, the tuition fee ranges between 36,000 and 38,000 Rand.
Also see: Poverty in Africa – Causes, Effects and Solutions
2. UNIVERSITY OF CAPE TOWN: The University of  Cape Town has come a long way since 1829 when it was founded. It not only has a low-priced tuition fee but also stands as the oldest University in South Africa.

It started out as the South African College; then a standard secondary school for boys. It was in the late nineteenth century and the early twentieth century that it was finally upgraded to the status of a University. This was made possible due to the increased mining activities within the area, which accelerated the channeling of funds to the University. It was with these funds that the much needed development was made, thereby making it eligible for the status of a tertiary institution.
It offers degree programmes in many fields of study including; Engineering, Architecture, Accounting, Medicine, Health Sciences, Economics, Historical Studies, Religious Studies, Law, Archeology, Linguistics, Mathematics, Computer Science, Oceanography, etc.
The estimated tuition fees for undergraduate students and postgraduate students are 22,000 Rand and 60,000 – 64,000 Rand respectively. As for foreign students, tuition fees amount to 75, 000 Rand. This University also stands out on the list of best Universities globally in an impressive No. 120.
3. NELSON MANDELA METROPOLITAN UNIVERSITY: Located in Port Elizabeth, a South African coastal city, Nelson Mandela University is one of the higher institutions with low tuition in the country.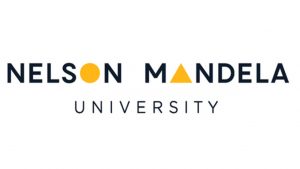 The University has a long and somewhat complicated history. The beginnings of the institution can be traced back all the way to 1882, when Port Elizabeth Art School was founded. Much later, the Nelson Mandela Metropolitan University was formed from a fusion ofgwo institutions; the University of Port Elizabeth, and the Port Elizabeth Technikon in the year 2005. It was later renamed the Nelson Mandela University, its present name, in 2017.
Especially in recent years, it has attracted a horde of foreign students from various countries including; other African States, Belgium, France, China, United Kingdom, Netherlands, Sweden, etc.
Nelson Mandela University has distinguished itself as an institution with advanced study techniques and options, and opens its doors to new ideas in terms of creativity, innovation and technology. It challenges its students to face problems head-on, tackle them, and find solutions that are long-standing and beneficial.
Nelson Madela University offers both undergraduate and postgraduate degree programmes. The tuition fee for undergraduate courses is about 94,000 Rand, while tuition fee for postgraduate courses ranges from 18,000 – 20,000 Rand.
Courses offered in the University include; Economics, Law, Psychology, Architecture, Accounting, Languages, Medical Sciences, Computer Science, in addition to managing the Nelson Mandela Business School.
Also see: How to become a successful lawyer
4. UNIVERSITY OF FREE STATE: The University of Free State was founded in 1904 and situated in Bloemfontein, in Free State, South Africa. It attained the status of University in 1950, and was given the name, 'University of Orange Free State'. It was in 2001 that its current name was adopted.
They offer quality education at affordable rates. They also have favourable policies for international students although the fees for indigenous students differ from theirs. Tuition fees for indigenous undergraduate is about 17,000 Rand, while international students pay a tuition fee of about 20,000 Rand.
Courses offered in the University include; Humanities, Law, Education, Sciences, etc.
5. UNIVERSITY OF FORT HARE: University of Fort Hare was once an institution overcome by apartheid policies. However, it later became an instrument of higher education for Africans, adopting the Western learning styles and policies mostly used for the education of the majority of the Sub-Saharan part of Africa. Right from 1916 when the apartheid hold on it was overturned, it has schooled and produced many reputable men and women of the society.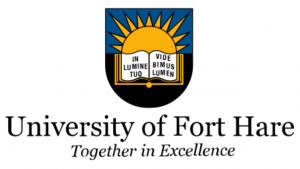 Tuition fees for indigenous students also differ from that of international students in this University. Indigenous undergraduates pay about 19,000 – 45,000 Rand, while international students pay 26,000 – 45,000 Rand. Postgraduate students on the other hand pay tuition fees of 12,500 – 22,000 Rand.
Recommended: Advantages and Disadvantages of Online Shopping
6. CAPE PENINSULA UNIVERSITY OF TECHNOLOGY: The Cape Peninsula University of Technology is also one of the Universities that was formed from a merger of several institutions –  the Peninsula Technikon and the Cape Technikon. This led to the birth of the University in 2005. It is the biggest University in Western Capetown and offers over seventy course programmes.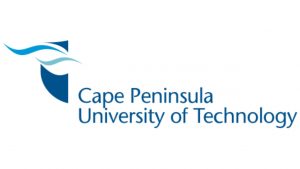 7. UNIVERSITY OF KWAZULU NATAL: Established in 2004, the University of Kwazulu Natal comprises of four tertiary colleges and five campuses. The campuses are located in Pietermaritzburg, Pinetown, Kwazulu Natal, Durban and Westville.
It was formed from a merger of two Universities – the University of Natal and the University of Durban. It offers quality education and most importantly, affordable tuition fees. For undergraduate, they pay about 24,000 – 54,000 Rand. For Postgraduate programmes, including Master's and Doctorate degree programmes, the tuition fees ranges from 31,000 – 45,000 Rand.
They offer a wide range of courses in both Sciences and Arts.
Recommended: How to become rich overnight: Top Secrets to Note
8. UNIVERSITY OF STELLENBOSCH: University of Stellenbosch is not just a low-tuition institution, it is one of the major Universities in South Africa. Along with its reputation for academic excellence, it is also a research institutions notable particularly for its findings on tuberculosis. This University is a great option if one is interested in specialising in Medical Research. They also offer courses in the Arts such as Theology and African Studies.
Stellenbosch University also opens its doors to many foreign students, as it has enrolled over thirty thousand students from about hundred different countries. The tuition fees for students starta from about 44,000 Rand.
9. UNIVERSITY OF THE WESTERN CAPE (UWC): UWC makes it to our list of South Africa's cheapest institutions with a tuition fee of between USD 1,750 and USD 5,400 per year. The University of the Western Cape (UWC) was established in 1959 and is now considered one of South Africa's premier institutions, ranking among the top 1000 universities in the QS World University Ranking.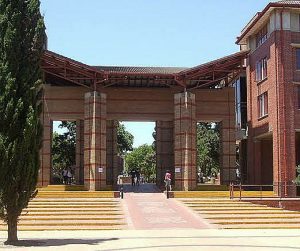 UWC is well-known for its pivotal role in the anti-apartheid movement. Its campaign for equal rights continues today, with its organization Children Rights Project serving as an example. The seven faculties are community and health sciences, economic and managerial sciences, natural sciences, arts, dentistry, law, and education. Every year, UWC receives around 22,000 applications.
Students from Africa and the SADC pay local fees, ranging from R 30,140 (about USD 1,750) to R 58,180 (approximately USD 3,400) every academic year. For the academic year, international students from other countries will pay between USD 3,800 and USD 5,400.
10. NORTH WEST UNIVERSITY: A result of the South African government's efforts to improve the quality of learning in the country, North West University is one of the most seasoned institutions of higher learning in South Africa. It is also the most populous with about sixty-four thousand students enrolled. It has three campuses namely;
Potchefstroom, Mahikeng and Vanderbijlpark, with the former being the main University campus.
The tuition fees ranges between 31,000 – 47, 000 Rand.
They offer several sorts of Medical Sciences, Engineering, Business, etc.
Also see: Causes, Effects and solutions to brain drain in Nigeria
11. UNIVERSITY OF WITWATERSRAND: Popularly known as the University for Wits, the University of Witwatersrand was established in 1896 in Kimberly, as as institution called the South African School of Mines. Thereafter, in 1920, it was moved to Johannesburg, where it was renamed the University College of Johannesburg. It was later given the current name it bears.
University of Witwatersrand is remarkably regarded as No 1 University in South Africa, as well as ranking 6th in the continent of Africa. It is even more suprising that on top of all of that, it still manages to be one of the most affordable universities in South Africa.
For undergraduate programmes, the tuition fees cost about 95,000 Rand, for Master's degree programmes, about 66,000 Rand and for Doctorate degree programmes, about 21,000 Rand.
Recommended: Most friendly animals to humans in the world 
12. University Of Johannesburg (UJ): It is a public university that was founded in 2005 and located at Johannesburg (the center of South Africa). The university was built after the merging of three major universities in the country. So, it became one of the biggest but cheapest institutions for higher learning in South Africa. Today, this University is home to over 50,000 students among which are over 3,000 international ones.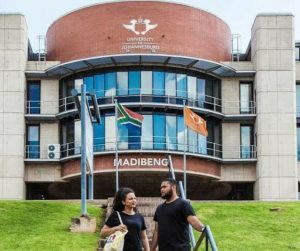 However, the University of Johannesburg was named after the largest city in South Africa. It has over seven faculties for students to choose. So, this University has all the resources need to grant you comfortable studying environment while as a student.
So, if you are looking for Universities in South Africa that have low tuition fees, you have seen one now. Most students in this University are from a low background, yet they are learning in a school that is impacting lives and the future of different nations. You can choose to be among them.
Again, from inception, this University has been releasing the best-skilled professionals to the world at large. It is among the best for courses such as: Engineering, Biomedical technology, Radiotherapy, optometrics, chiropractic among others.
As at 2023, this University has maintained its vision which is to be "an international University of choice, anchored in Africa, dynamically shaping the future". The mission is described as inspiring its community to serve and transform humanity through innovation and the collaborative pursuit of knowledge".  The vision and mission are underpinned by four values which are: conversation, imagination, ethical foundation, and regeneration.
Also see: Cheapest cities in the United States of America
Some of the Universities mentioned here are cheaper than the others, but there are certainly other factors to consider when making a choice of an institution. The location of the University, and the courses offered, as well as the nature of their degree programmes, are but a few of such factors. With all things considered, any of these Universities would be a great choice, as long as it suits your personal tastes.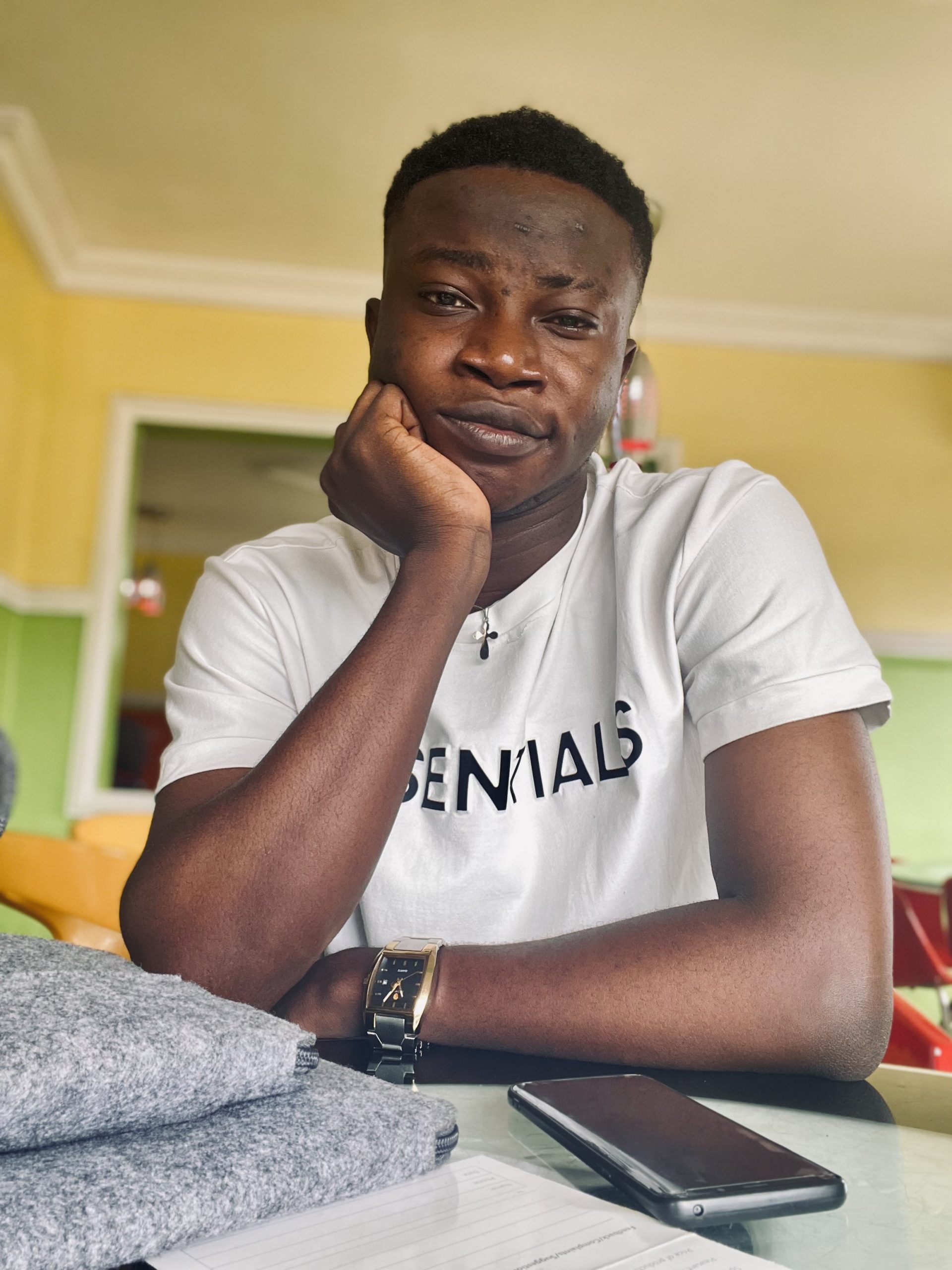 Edeh Samuel Chukwuemeka ACMC, is a Law Student and a Certified Mediator/Conciliator in Nigeria. He is also a Developer with knowledge in HTML, CSS, JS, PHP and React Native. Samuel is bent on changing the legal profession by building Web and Mobile Apps that will make legal research a lot easier.