Cheapest Cities in the United States: America is known for the expensive and glamorous living of her citizens but the cities South of the Mason- Dixon line are the go to places for cheap living. Precisely, Texas, Tennessee and Arkansas are some of the first places that come to mind when you think of cheap cities in America where you can live at the least cost possible.
However, living in these cities is not all roses and sunshine, there are downsides to it. For instance, employment may not be so readily available and even paychecks may not  be so fat and there may be little market for goods and skills. Best to visit these cities to experience first hand what it is like to live in these places or at least do a good research to get a panoramic survey of the cities before making decisions about moving. This article is just the thing you need to get a good understanding of the living conditions obtainable at these cities which will help you make the best decisions on your choice of city to move to.
We have looked at various authorities in arriving at the conclusions which we did in this article. For example, the Council for Community and Economic Research have made public the summary of the costs of living in over 270 cities. The council used the cost of living index to measure prices for housing, groceries, utility, transportation health care and other simple expenses like fixing your car or getting a hairdo. Other data collected for the purpose of compiling this list were obtained from the US Census Bureau as well as the US Bureau of Labour Statistics. Let's make a tour then.
Recommended: Salary of lawyers in the United States of America
Top 14 Affordable Cities in the United States (US) 2023
1. McAllen, Texas: With cost of living put at a whopping  24% below the US average and a population of 143,500, this city is not just cheap to live in, it is the cheapest city to live in America.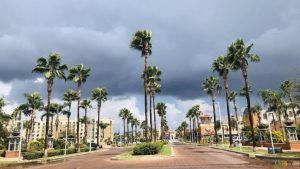 Just like bordering cities of Harlingen, the city is a hardscrabble place with the rate of poverty as high as 30%. Also, across the border, close to the city is Reynosa a place notorious for clashes between drug gangs and Mexican security agencies.
On the bright side, McAllen is located on a major bird migration path, providing  residents with an eyefull of several beautiful birds. You would love to check out the Quinta Mazatlan, a luxury birdhouse with a large expanse of bird habitat. The city is also home to the international museum of art and science.
Basically every product and service is on the cheap side here save for utilities the cost of which is on the high side due to the extreme weather conditions of the area.
2. Harlingen, Texas: the cost of living here is pegged at a little above 24% below US average. The city has a population of 65,434 people and the median home value is as low as $83,300. It is located at the extreme south of Texas and bordered by the Rio Grande and the Gulf of Mexico. The bulk of the people living in this city are quite poor so it is no surprise that the prices of goods and services are of course relatively cheaper here when compared to other places.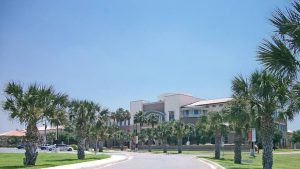 One major side attraction to living in this city is that it is only an hour's drive away from the beaches of South Padre Island.
Also see: Process of law making in Canada
3. Kalamazoo, Michigan: The cost of living here is about 21% below average US and the number of people is 76,557 while the median home value is $111,800. This is the reason many residents of the city chose it- the low cost of living. This is also because a lot of the city's dwellers are poor.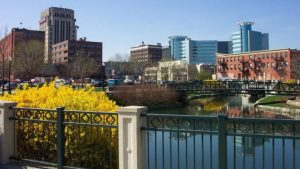 The Western Michigan University, Pfizer as well as medical equipment manufacturing company Stryker are some of the high ranking institutions that keep the local economy alive and running.
Recreational centers include the Kalamazoo nature center, parks and beaches for swimming. Also Chicago is just a three-hour drive away from the city.
4. Joplin, Missouri: Formerly popular as the hideout of famous bank robbers, Bonnie and Clyde, this city is now notorious for deadly tornadoes such as the one that happened in 2011, wiping out some 30% of the city.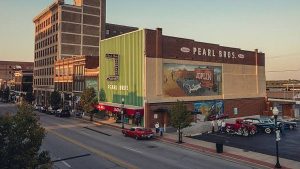 This city is widely known as a regional medical hotspot, serving surrounding states like Kansas and Oklahoma. One other perk of living in this city is the cheap cost of housing with median home value placed at $125,700.
General goods and services such as groceries, health care and transportation are also relatively low in price.
Recommended: Best online shopping sites in the United States of America
5. Amarillo, Texas: one thing that is popular among Amarilloans is their devotion to high school football, hot sauce and steak. When compared to what is obtainable elsewhere, the prices of a wide range of products and services is quite on the cheap side. Another great feature of Amarillo, the Yellow Rose of Texas, is the low cost of health care services.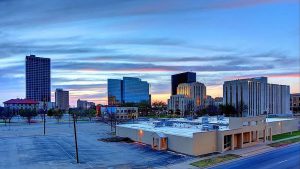 The city's economy has managed to hold up pretty well inspite of the recession that ravaged the country and the unemployment rate is quite low as well, being just about 4.2%.
6. Memphis, Tennessee: this is the home of a number of colleges and universities, NBA franchises, three Fortune 500 companies, etcetera so there is an abundance of employment opportunities for residents of the city. Shipping and transportation industries are also located here because of the nearby Mississippi River and they provide work for the locals too.
The general cost of housing in this city is on the low side with a the average home price at about $103,700 and rent at a typical apartment going for $300 US.
Recommended: Features of the US constitution
7. Conway, Arkansas: high tech companies like Acxiom, are located here. It is also home to the University of Central Arkansas.
This city is a fishing rendezvous and a water sports hotspot because of the nearby Arkansas River as well as Lake Conway. Hunting is also a thing here given the abundant forest area.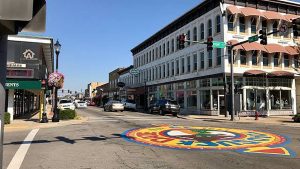 Housing and healthcare costs are largely on the low side in this city and it takes just thirty minutes by car to get to the city capital, Little Rock.
8. Fayetteville, Arkansas: good and affordable is the right words to describe life in the Fayetteville metropolitan area which is set deep in the Ozarks. The city always makes it to the list of cheapest cities to live in or retire to in the USA. It is home to the University of Arkansas as well as headquarters of huge retail outlet, Walmart and this contributes to the low unemployment rate. The cost of housing, food and other sundry expenses are generally low.
Also see: Problems of the US education system
9. Knoxville, Tennessee: is notable for its affordable cost of living across board. Due to its peculiar location, this city provides a unique blend of city and country life to its residents.
The women's basketball hall of fame as well as the University of Tennessee are a few of the great institutions located here while interesting sights to visit include the great smoky mountains, the battlefields of the civil war and the Tennessee River.
10. Anniston, Alabama: just one hour's drive from Birmingham, you would find yourself in this beautiful city with breath taking topography for hiking, biking, mountain climbing and other outdoorsy activities. Here is a fun fact: this city is home to the world's biggest office chair as held by the Guinness book of world records.
It also features some architectural masterpieces like houses from the Victorian era and some historic church buildings as well.
Also see: Most Beautiful Countries In The World 2022: Top 11
11. Cape Coral-Fort Myers, FL: The metropolitan area of Cape Coral-Fort Myers is at the top of the list of affordable places where Americans want to relocate. More than three-quarters of persons investigating the Cape Coral region were searching from outside the area, which is different from most places where the bulk of people utilizing Redfin to look for a property in a certain metro area already lives there. More people in Miami searched than in any other metro region.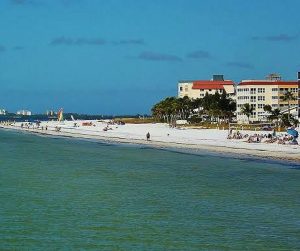 This carries on a long-standing pattern of individuals relocating to Cape Coral. Due to net migration between 2010 and 2019, the region's population increased by around 25%. Long before the pandemic, Cape Coral and many other Florida communities had been drawing new people.
Recommended: Most Luxurious Cities Around the world 2022
12. Salisbury, MD-DE: The people who want to move to the cities on this list from other places are typically dispersed fairly evenly throughout numerous metro areas. However, more than 70% of house searches in the Salisbury, Maryland, metro region are made by those looking to move from the Washington, D.C., area.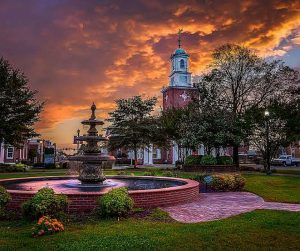 The lowest percentage of any eligible metro area was found in the Salisbury region, where only 8.1% of people who looked for a place to live in the third quarter of 2020 already resided there. Near the southernmost point of Maryland, the Salisbury region is about two drives from Washington, D.C., and is located across the Chesapeake Bay. Living expenses there are about 11% less than the national average.
Recommended: 8 Reasons Why Most Forex Traders Fail
13. Atlanta-Sandy Springs-Roswell, GA: In 2020, the New York City region accounted for more than one-third of searches from persons outside of Atlanta who wanted to relocate to the metropolitan area. New York City was the most popular outside metro area for persons wishing to relocate in seven out of the 20 locations on this list. One of the cities where COVID-19 had the most impact was New York, which caused a large number of residents to emigrate.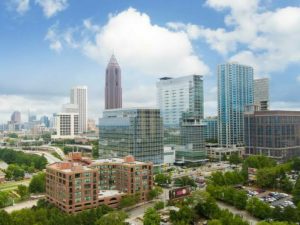 The typical household income in Atlanta, one of the biggest metro areas in the US, is $71,742, which is $6,000 more than the national average. Nevertheless, the region's cost of living is 2.7% cheaper than the national average.
14. Huntsville, AL: Huntsville is not only one of the best places in the Southeast to live, but it is also rated as the cheapest city by U.S. News & World Report. Due to Huntsville's reasonably priced housing and transportation, even while its cost of living is slightly higher than the state average for Alabama, it is still considerably lower than that of the majority of American metro areas.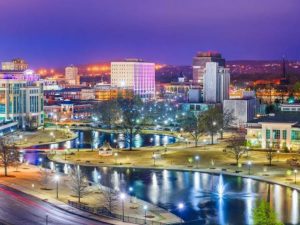 Job searchers can find openings with well-known businesses like Millennium System Services, Inc., Sequel Youth & Family Services, Huntsville Hospital, and others. The Rocket City is also home to several attractions, such as the U.S. Space & Rocket Center, which honors missions that were launched from Huntsville, and the Huntsville Botanical Garden, which showcases local wetlands, woodlands, and greenery.
Recommended: Best online shopping sites in the United Kingdom
Conclusion
Other cheap cities to live in America include Florence and Decatur, both in Alabama as well as Tulsa and Oklahoma City, both of which are located in the state of Oklahoma. In Texas, Wichita falls, Texarkana and Seguin are the go to places for the thrifty minded. Hattiesburg in Mississippi as well as Danville in Illinois and Jackson in Tennessee are also great places to consider if you are looking to cut down on some living expenses.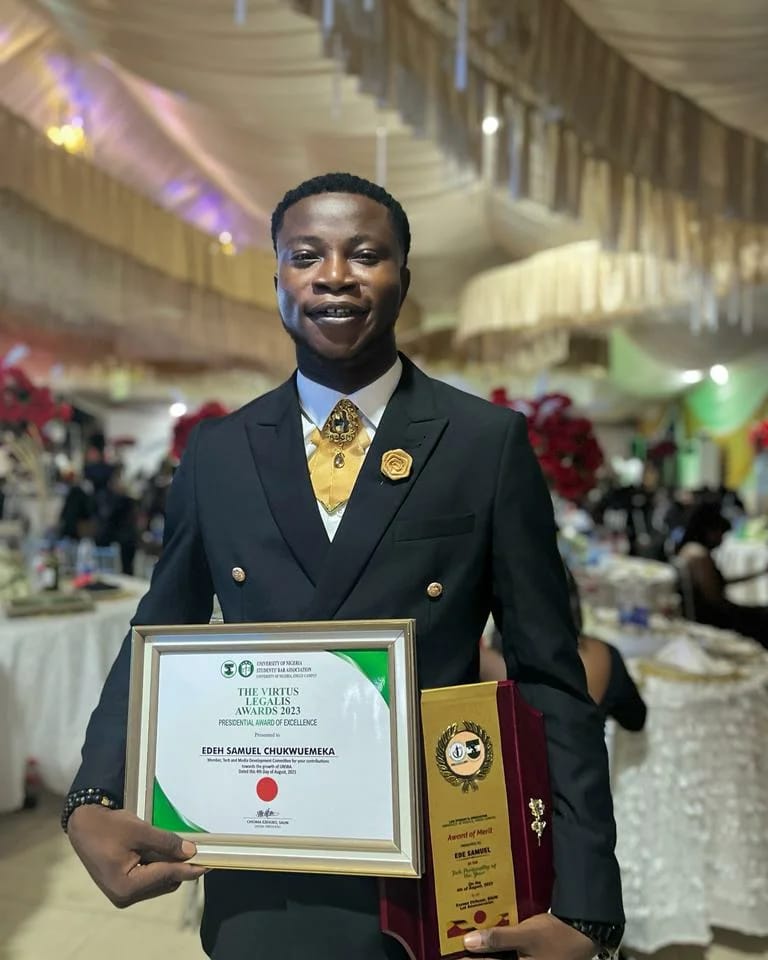 Edeh Samuel Chukwuemeka, ACMC, is a lawyer and a certified mediator/conciliator in Nigeria. He is also a developer with knowledge in various programming languages. Samuel is determined to leverage his skills in technology, SEO, and legal practice to revolutionize the legal profession worldwide by creating web and mobile applications that simplify legal research. Sam is also passionate about educating and providing valuable information to people.