Problems of the US education system: The term education system generally refers to public schooling, not private schooling, it has to do with the economic and social factors that typically make up public schools at the federal, state or community levels, . such factors include public funding, laws, polices and regulations, school facilities, staffing, compensation, human resources, employee benefits, teaching resources, learning materials and more.
Simply put, an education system comprises everything that goes into educating public-school students at the federal, state, or community levels. Typically districts or community schools are the smallest recognized form of education system while countries are the larges. States are also considered to have education system
The state of the US education system has plenty of room for improvement, however, developing an active and effective plan towards such improvement may not be as easy as it seems. The major challenge being the identification of existent problems which are keeping students from learning today, and a considerable factor of this challenge is based on who is levelling such, whether the students, the parents, educators, school administrators, or law makers in the state.
Some of the major challenges currently facing public schools will be discussed below, alongside their solutions and some of the features of the US education system.
RECOMMENDED: Best online universities in the world 2021
Features of the US Education System
a. Use of the standardized test: a standardized test is one which is applied in a consistent manner, it is helpful in comparing teaching styles and can allow comparisons of student results nation or worldwide.
b. Teacher tenure system: a project designed to protect teachers from being fire based on political or personal reasons.
RECOMMENDED: Salary of doctors in the United States of America
Failures/Problems of the US Educational System
1. Inequality in the Educational system:  The United States Educational system is marred by inequality. As a matter of fact, the United States Educational system is one of the most unequal systems in the industrialized world, as students receive Learning opportunities based on their Social Status or Class.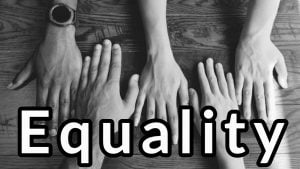 Students with low Social status otherwise known as minority students are marginalized in terms of access to quality education, quality educational infrastructure, curriculum, resources, skilled teachers, opportunities, and allocation of funds.
2. Overcrowding: Schools in the United States are often overcrowded as a result of increase in population of students, shortage of teachers, and decrease in funding.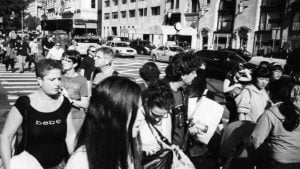 According to a study by the National Center for Education statistics, 14% of U.S schools exceed capacity. This therefore makes learning difficult for students and tougher for the teachers to carry students along and properly impact knowledge.
3. Decline in school funding: On an average, 47% of School revenue comes from State funds, 43% from Local Government, while the remaining 10% comes from the federal Government. Over the years, there has been a cut in funding by the State thereby resulting in deficit in school funding in the United States of America.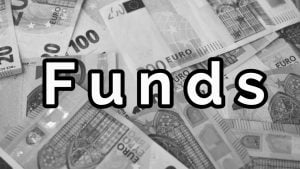 According to a study released by The Century Foundation (TCF) in 2020, the United States is underfunding its K-12 Public schools by nearly $150 billion annually, robbing more than 30 million school children of the resources they need to succeed in the Classroom.
Recommended: Best law firms in the world
4. Inequitable funding of Public Schools: While there has been a decline in the funding of schools in the United States of America, there is no equitable circulation of the little funds available to schools; as funds are given based on your school zone.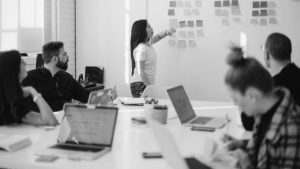 Thus, schools in poor neighborhood are often neglected and not given a quality standard of education in comparison to schools in rich cities and neighborhood.
5. Violence and Bullying in School: Another major problem in the US education system is bullying. Bullying is simply an act of intimidating a person to do something, especially such repeated coercion, it has to do with persistent acts intended to make life unpleasant for another person and is unfortunately common in public schols in the US. The victims of bullying are not usually able to excel in school as they are scared to participate in school activities for fear of being attacked, also their mental health and self esteem gets seriously affected if not totally damaged, it can also lead to physical injuries to the child eventually dropping out of school.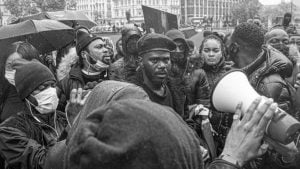 The solution to this is that the state should think to establish an initiative against bullying in schools through bully prevention awareness and programs to teach students and teachers on how to handle bullying and on the damages that results from bullying. Fianly the issue of the bullying should be taken seriously in schools and bullies should be punished constructively and be made to go through bullying awareness and the consequences.
6. Nepotism: Nepotism is another major problem in the United States Educational system, particularly in Tertiary institutions. By way of definition, Nepotism is the act of favouring people, friends, family or relatives by giving them admission into the school or a staff appointment.
According to a study conducted by Students for Fair Admission (SFFA), 45% of White students admitted in Harvard were legacy students, children of staff, or were on the Dean's interest list- meaning that their parents or relatives must have donated to Harvard.
While there are numerous cases of Nepotism in staff appointment too, one that might be of interest is the 2016 scandal at the University of California which forced its Chancellor Linda Katechi to resign amidst allegations of Nepotism.
Also see: Best law apps for lawyers and law students
Solutions To the Problem Of US Educational System
1. Equal Educational opportunity should be provided to all educational institutions and students irrespective of Race, gender, and Social class.
2. The State and appropriate Government authorities should make funding their priority. As it stands, some States in USA spend more to house an average inmate than it does to educate the average elementary and secondary school student in USA.
Thus, the problem of poor funding of schools lies on the State, and it can be only solved by them if they choose to set their priority right by making Education a top priority in the state, and pumping in funds in the Educational system in order to improve the standard of Education.
3. Policy makers should implement policies to ban Overcrowding in schools, and reduce the number of students in the Classroom as this issue of overcrowding has affected the Educational system in the United States of America so much.
Overcrowding results in Students not getting the attention they need; teachers and students feeling increased stress, and students losing interest and often drop out of school.
RECOMMENDED: How to answer law problem questions using IRAC Method
4. Efforts should be tailored towards building more schools, infrastructure, and innovation in existing schools. In addition to these, the Government should increase the funding of teachers particularly in low income areas because most teachers choose to work in affluent areas because of the pay, thereby leaving low income areas depleted and in poor learning conditions.
Teachers funding in low income areas may be increased by the State implementing a progressive tax system on the wealthy people in the State; aimed at generating more revenue to pay teachers well.
5. Parents should get more involved and support their Children throughout their schooling process.
6. There should be more accountability in the U.S educational system, and admission of students into the school system should be based solely on merit as opposed to nepotism or corruption currently witnessed in some US schools today.
Recommended: How to become a successful lawyer
Conclusively, I trust the implementation of these aforementioned solutions will go a long way in combating the problems in the United States Educational system.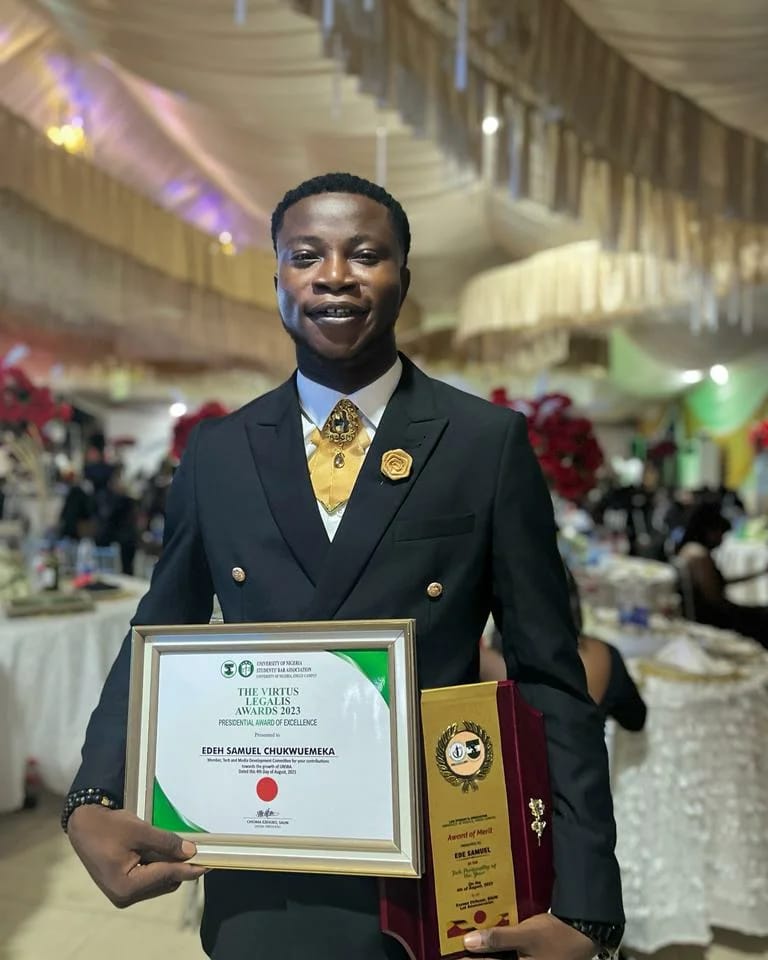 Edeh Samuel Chukwuemeka, ACMC, is a lawyer and a certified mediator/conciliator in Nigeria. He is also a developer with knowledge in various programming languages. Samuel is determined to leverage his skills in technology, SEO, and legal practice to revolutionize the legal profession worldwide by creating web and mobile applications that simplify legal research. Sam is also passionate about educating and providing valuable information to people.