UI Admission Requirements 2023/2024: After checking my email inbox last week, I found out that students flooded it with so many questions concerning the processes involved of the University of Ibadan (UI). One of the most asked question amongst aspirants of the university is; "What are the requirements for gaining admission into UI?". This question was actually too much for me to reply, so I thought it wise to publicly give an answer here.
Hopefully, every aspirant of the prestigious University of Ibadan will be able read this content and know all the requirements for admission into UI. More so, i must warn you to take every information contained in this page very seriously because, UI will never offer admission to candidates that do not meet all the requirements for admission into the school. But before I will move into the crux of this topic, I would like to share with you some of the things you need to know about UI.
Also Read:
About the University of Ibadan (UI)
Name: University Of Ibadan (UI)
Established: 1948
Motto: Right thinking is the fount [of knowledge]
Type: Public
Website: http://www.ui.edu.ng/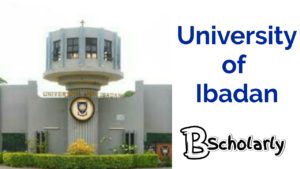 The University of Ibadan is one of Nigeria's top tertiary institutions. The school's name has kept the top spot in Nigeria for several years running with pride. The school is very amazing. It has given birth to national heroes, trailblazers, and game-changers. among many others, icons like Chinua Achebe, Kayode Fayemi, William Kumuyi, Woke Soyinka, and JP Clark.
Excellent academic standards are a reputation of the University of Ibadan. The beauty of it all is enhanced by the fact that the history of the University of Ibadan is so deeply rooted in uniqueness. Its stringent policy of only accepting pupils based on their merit. Even the strongest will be rattled by UI, therefore getting into the school is not something for the weak-hearted.
The University of Ibadan's courses are designed and organized to provide students with top-notch information that would enable them to succeed in their chosen fields. In many respects, it is a large area of intellectual strength. We'll be walking you through the extraordinary past of the University of Ibadan in this essay today. The University, a significant historical structure in the country, is filled with interesting trivia. Some of them you may not even be familiar with, while others you may have heard of but not truly understood. facts including the university's founding date and the history of some of its buildings' names and names. Continue reading to learn 10 things about the University of Ibadan that you probably didn't know.
Recommended: Best Boarding Schools to attend in Nigeria
Full List of Courses offered in the University of Ibadan (UI)
Below is the list of courses offered in the University of Ibadan:
ADULT EDUCATION
AGRIC EXTENSION AND RURAL DEVELOPMENT
AGRICULTURAL AND ENVIRONMENTAL ENGINEERING
AGRICULTURAL ECONOMICS
AGRONOMY
ANIMAL SCIENCE
ANTHROPOLOGY (ARTS)
ANTHROPOLOGY BIOLOGICAL
AQUACULTURE AND FISHERIES MANAGEMENT
ARABIC LANGUAGE AND LITERATURE
ARCHAEOLOGY (ARTS)
ARCHAEOLOGY (SCIENCE)
ARCHITECTURE
BIOCHEMISTRY
BOTANY
CHEMISTRY
CIVIL ENGINEERING 
CLASSICAL STUDIES
COMMUNICATION AND LANGUAGE ARTS
COMPUTER SCIENCE
CROP PROTECTION AND ENVIRONMENTAL BIOLOGY
DENTISTRY AND DENTAL SURGERY
ECONOMICS
EDUCATION AND ARABIC
EDUCATION AND BIOLOGY
EDUCATION AND COMMUNICATION AND LANGUAGE ARTS
EDUCATION AND COMPUTER SCIENCE
EDUCATION AND ECONOMICS
EDUCATION AND ENGLISH LANGUAGE
EDUCATION AND FRENCH
EDUCATION AND GEOGRAPHY
EDUCATION AND HISTORY
EDUCATION AND ISLAMIC STUDIES
EDUCATION AND MATHEMATICS
EDUCATION AND PHYSICS
EDUCATION AND POLITICAL SCIENCE
EDUCATION AND RELIGIOUS STUDIES
EDUCATION AND YORUBA
EDUCATIONAL MANAGEMENT
EDUCATIONAL TECHNOLOGY
ELECTRICAL AND ELECTRONICS ENGINEERING
ENGLISH LANGUAGE AND LITERATURE
ENVIRONMENTAL HEALTH SCIENCE
FOOD TECHNOLOGY
FOREST PRODUCTION AND PRODUCTS
FRENCH
GEOGRAPHY (SCIENCE)
GEOGRAPHY (SOCIAL SCIENCES)
GEOLOGY
GERMAN
GUIDANCE AND COUNSELLING
HISTORY
HUMAN KINETICS AND HEALTH EDUCATION
HUMAN NUTRITION AND DIETETICS
IGBO
INDUSTRIAL AND PRODUCTION ENGINEERING
INDUSTRIAL CHEMISTRY
ISLAMIC STUDIES
LAW
LIBRARY, ARCHIVAL AND INFORMATION STUDIES
LINGUISTICS
MATHEMATICS
MECHANICAL ENGINEERING
MEDICAL LABORATORY SCIENCE
MEDICINE AND SURGERY
MICROBIOLOGY
MUSIC
NURSING
PETROLEUM ENGINEERING
PHARMACY
PHILOSOPHY
PHYISOTHERAPY
PHYSICS
PHYSIOLOGY
POLITICAL SCIENCE
PSYCHOLOGY
RELIGIOUS STUDIES
RUSSIAN
SOCIAL AND ENVIRONMENTAL FORESTRY
SOCIOLOGY
SPECIAL EDUCATION
STATISTICS
THEATRE ARTS 
VETERINARY MEDICINE
WILDLIFE AND ECOTOURISM MANAGEMENT
WOOD PRODUCTS ENGINEERING
YORUBA
ZOOLOGY
Now that you know some information about UI admission, i will share with you the requirements for both UTME and Direct Entry admission in the University.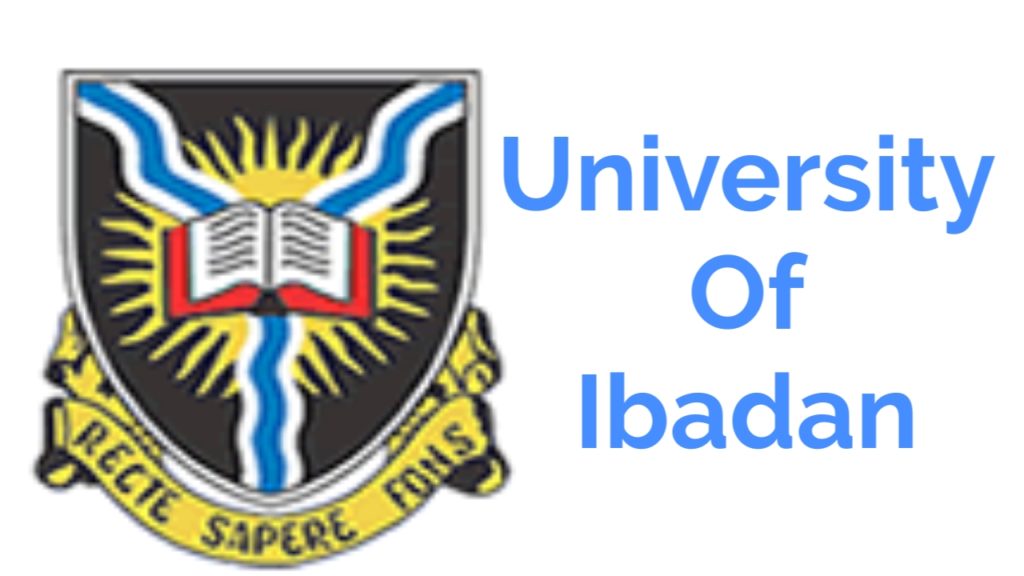 UI Admission Requirements For UTME Candidates 2023/2024
Below are the general admission requirements for UTME candidates:
Candidates must possess at least, five (5) Credit grade in five subjects (English and mathematics inclusive) in their O'level result (s). This could be WAEC/NECO/GEC or any equivalent result.
Candidates must make the University of Ibadan their first choice of institution during JAMB registration. UI does not consider second choice candidates when offering admission.
Candidates must choose the recommended subject combination by the University of Ibadan for their courses in both JAMB UTME and post UTME examination of the university.
Candidates are expected to score nothing less than

200

in JAMB UTME examination to be eligible for UI post UTME examination.
Candidates must purchase the university's post UTME form, participate in the examination and also perform very well in order to gain admission.
Candidates who wish to gain admission into the University of Ibadan (UI) must also meet the departmental cutoff mark for his/her course for the year. Students who do not meet UI's cutoff mark for the year may not be able to gain admission through the university's merit admission list.
Important Note: UI accepts two sittings results for some courses in the university. Kindly check here to see how you can combine WAEC and NECO results for admission.
Other Requirements for Admission into the University of Ibadan (UI)
UI does not accept two sittings result for the following faculties;
Basic Medical Sciences;
Clinical Sciences;
Dentistry;
Public Health;
Conversely, for the courses above, candidates must have at least, 5 (five) credits in their O'level result at not more than one sitting.
Accordingly, candidates aspiring to study; Agriculture and Forestry, Arts, Education courses, Law, Science, Technology, Social Sciences or Veterinary Medicine in UI, must possess five credits at one sitting or six credits at two sittings to be offered admission.
MUST READ: Steps to prepare and pass UI post UTME examination excellently
UI Direct Entry Requirements for 2023/2024 Admission
Below are the requirements for direct entry admission into the University of Ibadan (UI):
Direct entry candidates must possess at least, five (5) Credit grades in five subjects (English and mathematics inclusive) in their O'level result(s). This could be WAEC/NECO/GEC or any equivalent result.
HND Holders must have a minimum of Upper credit in a relevant Discipline
OND Holders are expected to have a minimum of Upper Credit in a relevant Discipline
A Level Candidates must hold A Level Passes.
NCE candidates must have a minimum of two passes in a relevant discipline.
Direct Entry candidates must make the University of Ibadan their first choice of institution before they are allowed to submit their bio-data, SSCE/NECO/ O'L, GCE A'L, NCE/ND/HND results on UI portal.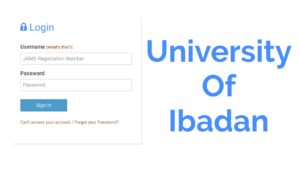 Also read:
Before i conclude, it is worthwhile to know that UI is a school of great prestige and discipline. The university is ready to throughout any student who is not really involved in learning. Thus, as an advice, i encouraged you to be a good student too if you want to graduate successfully from the institution.
Now you have every single thing you need to know about UI admission requirements for both UTME and Direct Entry candidates. This is very important for everyone that really wants to gain admission into UI this year, so make sure you share this post to as many UI aspirant as you can. You might save a student from making a very big mistake by doing that. Meanwhile, if you have any question or contribution concerning UI admission requirements, do not hesitate to let me know using the comment section below this post.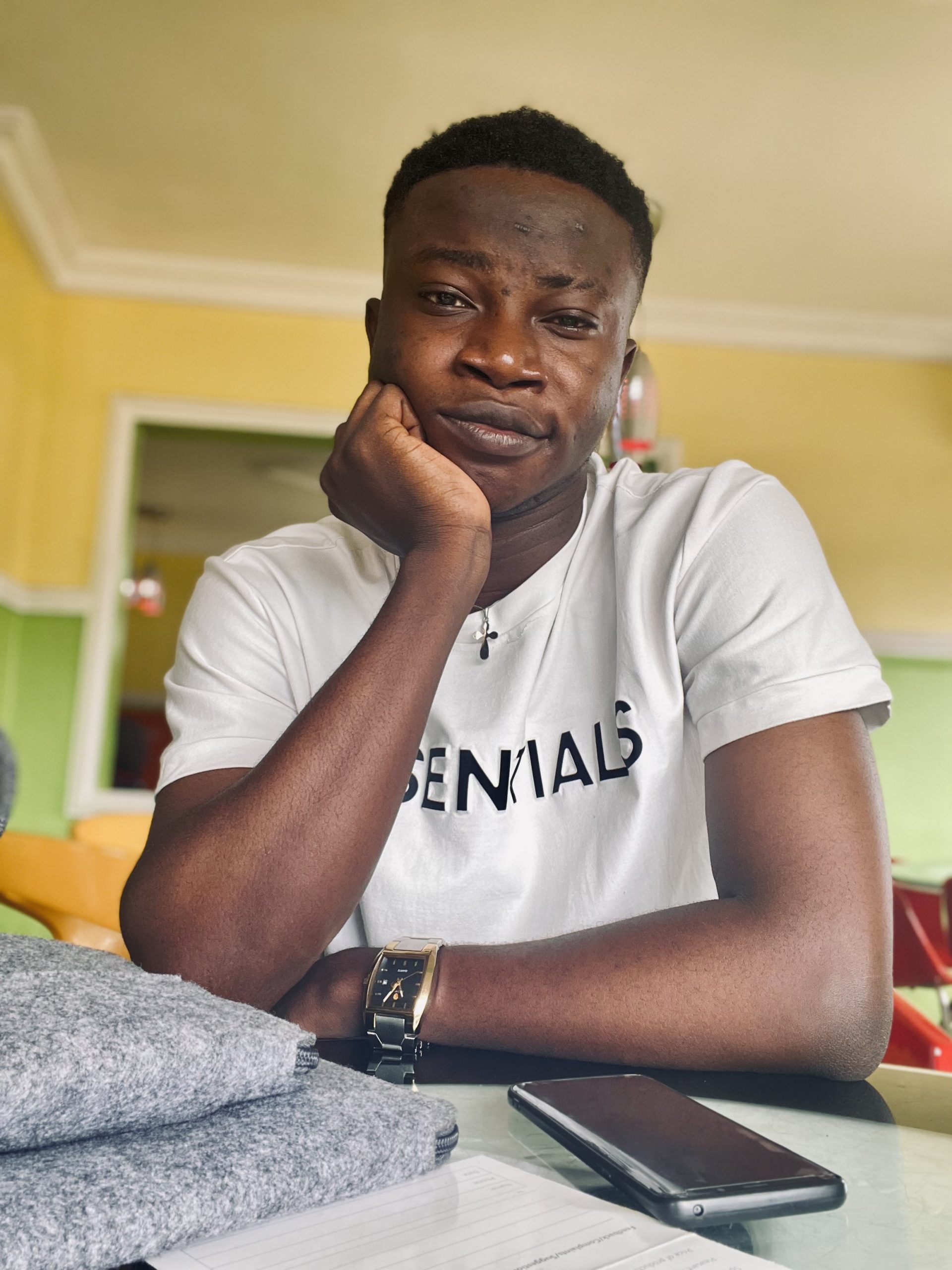 Edeh Samuel Chukwuemeka ACMC, is a Law Student and a Certified Mediator/Conciliator in Nigeria. He is also a Developer with knowledge in HTML, CSS, JS, PHP and React Native. Samuel is bent on changing the legal profession by building Web and Mobile Apps that will make legal research a lot easier.