How to answer JAMB questions: In every examination, there are usually some tips and tricks that can help candidates of the examination. Those who knows the secrets end up smashing the examination with comfortable grade. On the other hand, those who do not know what they need to know, end up failing. That is why i always support the belief that reading is not enough for any examination.
For examinations like the Joint Admission and Matriculation Board (JAMB), it is even more difficult because it is a Computer Based Test (CBT). So if you don't know some of the useful tips to answer JAMB questions, you will end up failing wofly.
But not to worry, I have written this article to put every JAMB candidate through the basics of what JAMB questions look like and how one can answer them even with the limited time and large number of questions asked in the examination.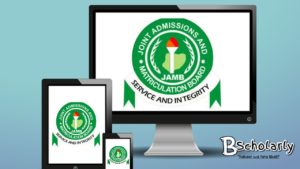 Things to Note About JAMB Examination
1. JAMB questions are computer based: Of course, I have said that before but I think it is still worthwhile to explain what a CBT examination is. Unlike other examinations, CBT questions tend to be more feared because everything is automated and programed. Take for example, the questions asked in CBT examinations are marked by the computer. No one has the power to manipulate your score.
In that same way, if you have a problem with your computer during the examination, it is likely that nobody will be able to solve it, except if it is just a minimal issue.
2. Candidates are given limited time to answer all questions: Another important thing you have to note is that, there is usually limited time to answer all JAMB questions. Candidates are expected not to spend above 45 minutes in a particular question. And as I have already mentioned, the time is also automated. Once it is time to stop the examination, JAMB will automatically log out the user.
3. All the questions in jamb examination are objective: Due to the fact that JAMB UTME examination is CBT, JAMB no longer ask essay questions as they use to do before. Now, every question in the examination is set in an objective format. Even Use of English is done this way so candidates do not have to worry about letter writing and essays in the examination.
4. JAMB questions look simple but complex: Yes! You heard me right. That is nothing but the truth. JAMB questions usually look simple but they are not. Every question in the examination must be given good attention. If you fail to do this, you might end up choosing wrong answers in the examination, believing that you have done the right thing.
5. JAMB repeats questions every year: One of my uncles who work for JAMB in Lagos, secretly told me (in 2017 before my JAMB examination) that; the ultimate secret for passing jamb examination is to study pass questions and there is no doubt about it.
In fact, everybody already knows this. It is no longer new. The wonderful thing is that, it still works. Personally, I have not seen anyone that failed JAMB after studying past questions and answers.
Also read: JAMB direct entry form for 2021/2022 academic session
Top 9 (nine) Rules for Answering JAMB Exam Questions
Below are some of the tips for attempting and answering JAMB 2023 questions excellently:
1. Take your time to read and understand every question: One of the things I noted about JAMB questions is that, they usually look easy but they are actually complex. That is exactly why you must read and understand every question. If it is possible, take 20 minutes of the 45 minutes you have for every question to read and understand.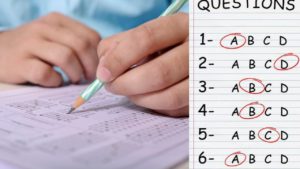 Don't make the mistake of rushing into any question. JAMB is wise and that is why they make their questions that way. If you are in tension or fear before the examination, make sure you calm yourself down before entering your hall. If you fail to do this, you might make a lot of mistakes because you are unable to understand questions.
Important notice: If you know you will not be able to manage your time properly, please do not try to formula of spending 20 minutes in reading one question. Just make sure you understand every question before you attempt.
2. Skip questions you are not sure about: If you are not sure about the answer to any question, don't sit down and start wasting your time on that question. Remember that you have very limited time and if you fail to answer all your questions before the given time your computer will be shut down.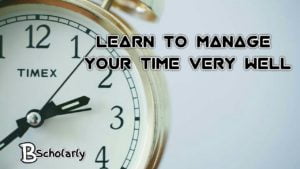 Any question that appears to be confusing should be skipped. After answering other questions, you can decide to come back later to answer the question. This will help you to save time and pass the examination very well.
3. Take note of exceptions like "not" and "except" in your questions: This is where most students usually fail wofly. Exceptions are those words that shows that something is not "part of" or "does not belong" to a group/class.
Below is an example of a question with an explanation;
Which of the following is not a system of government?
a) Democracy
b) Capitalism
c) Totalitarianism
d) Monarchical
Apparently, the answer to the above question is "(b) Capitalism". But any candidate who did not notice the "not" in the question will likely get it wrong even though the question looks simple. So another important thing you must note to answer JAMB questions are these exceptional questions.
4. Take note of questions that suggest the answer to other questions: In objective examination like JAMB UTME, some questions can suggest the answer to other questions and you have to take notice of those questions if you want to score higher. You must be able to identify when a particular question is giving you clue to the answer of another question.
When you notice this, quickly go back to the previous question and choose the correct answer. Don't wait until you finish because you may not have enough time to start searching for the two questions. So immediately you notice that a particular question is giving you the answer to another question, please do the needful.
5. Don't rush out of the examination hall without verifying your answers: For and examination like JAMB UTME, it will be total foolhardy to run out of your examination hall without verifying whether all the things you have answered are correct. During the time I took JAMB examination, I remember going through all my questions again even after I finished writing. It helped me to correct some answers which I thought was correct but wasn't.
So, if you have enough time, make sure you go through your questions again. It will help you to even correct some answers you hurriedly picked before.
6. Start with the subject you know very well: In JAMB UTME examination, candidates can choose to start their examination with any subject. Take for example, if i am supposed to take subjects like: Use of English, Government, CRS and Literature in JAMB, i can decide to start with anyone of my choice.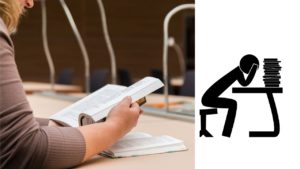 This is a good feature of the JAMB CBT software I love so much. If you can start with the subjects you know and understand very well, it will help you to save a lot of time to answer the difficult ones.
7. Complete all the questions before you are chocked up by time: One mistake you must avoid if you really want to pass the impending JAMB Examination is to make sure you complete your questions on time. By this, I mean that you should make sure that there is no question left unanswered because you didn't have enough time. It is a very big mistake candidates make and it can cause you to re-write the examination again.
Even if you don't know the answer, just thick anything you feel might be the correct answer. Chances are that you might be correct. But never leave a question unanswered because of time or any reason. This is very important and that is why I am mentioning it here.
Recommended: Richest woman in Africa
8. Read The JAMB Instructions Carefully: Generally, you cannot assume to know all the rules and instructions in every examination. So, in answering your JAMB questions, you have to go through and adhere to every single instruction that appears on the screen first before you proceed to take the examination.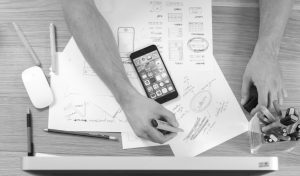 This is because in exams (including JAMB), those instructions that precede your questions guide and give you the details concerning how to proceed with the answers to the questions. However, your JAMB invigilator may give some instructions to you in addition to the ones on your computer screen and you have to follow them properly and accordingly so as to avoid stories and issues.
9. Fill In The Necessary JAMB Details And Check All Fields Properly: This is so important because you may be asked to supply your registration number or some other information which will be used to auto-generate the details which you registered when you were checked in. So, you must ensure that you fill them in properly. This implies that you must have your registration details (which include your registration number) at all times. So, you have to ensure that you properly cross-check whatever is auto-generated for you at all times.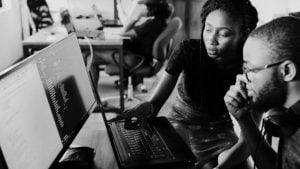 Also, you must ensure that those information you entered match your registration details so as to avoid any weird problem (such as losing your result to someone else among others).
Again, for the main JAMB exam, you are expected to first enter your registration number into the computer and click on "Next", after which you will see the exam instructions before you start. However, if there is any problem in the process of entering your information, seek the help of the invigilator, supervisor, or personnel around. Anything that you are asked to fill in to the system should be typed in properly.
Lastly, I encourage you to watch out my newly released YouTube video on how to prepare and pass JAMB 2023/2024 examination below. Trust me; you won't regret waiting the video
Also see: Cheapest private universities in Nigeria 2023/2024
Tips to Answer JAMB Use of English questions
Apparently, JAMB Use of English is a compulsory subject for every JAMB candidate and that is why i have to address it specially. Here are some important tips to answer JAMB Use of English questions: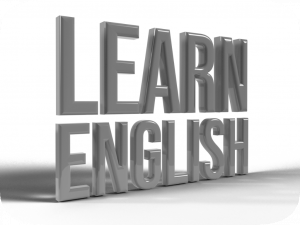 1. Follow simple English rules: Use of English is usually flooded with rules and regulations in each section. If you fail to follow the rules, you can fail almost everything in the examination.
Take for example, if you are asked to choose synonymous words and you go ahead to pick the opposite, then you are definitely failing. Make sure you read the rule guiding every section before you start answering questions in that section.
2. Skip all essays if you are not able to read fast: Most times, JAMB give 2 – 3 essays in one examination. For each essay, 5 questions will be asked. If you are not able to read and understand very fast, you will just waste so much time, trying to understand all the essays.
In my opinion, it is better to skip those essays and move to other things if you know you are not fast in reading. Failing to do this can be a big delay for you during the examination.
Also read: 6 Ways to gain admission into the university without JAMB in 2023
Tips to answer questions from JAMB Textbooks
After the 2023 JAMB examination was concluded, statistics showed that many students did not do well in answering questions from JAMB Use of English Textbook ("Sweet Sixteen"). Here are some of the tips that will help you in the impending JAMB examination:
1. Don't read the summary of the textbook: If you think you can just read the summary of JAMB Use of English Textbook and pass that part of the examination, then you are lying. The kind of questions that are asked in this section cannot be correctly answered by someone that read only the summary of the book. You have to read the book and understand everything about the book.
2. Stop searching for likely questions that will be asked from the book: Many students make this mistake and I must correct it here. If you think you can pass questions from JAMB Use of English Textbook by reading likely questions, you are getting it all wrong.
None of the websites that have written about it works with JAMB so if you are thinking that JAMB will set something from there, you are not doing yourself any good.
In short, the best way to correctly answer questions from JAMB Use of English Textbook, is to read the book carefully and understand. If you do this, you will definitely answer your questions perfectly.
In conclusion, i must appreciate you for the time you have spent reading this article. Evidently, you can see that the aim of this work is to help JAMB UTME candidates with the extra things they need to pass the examination. Just like I noted at the inception, passing examinations like JAMB requires more than just reading. With everything I have shared so far, you will be able to answer jamb questions excellently well.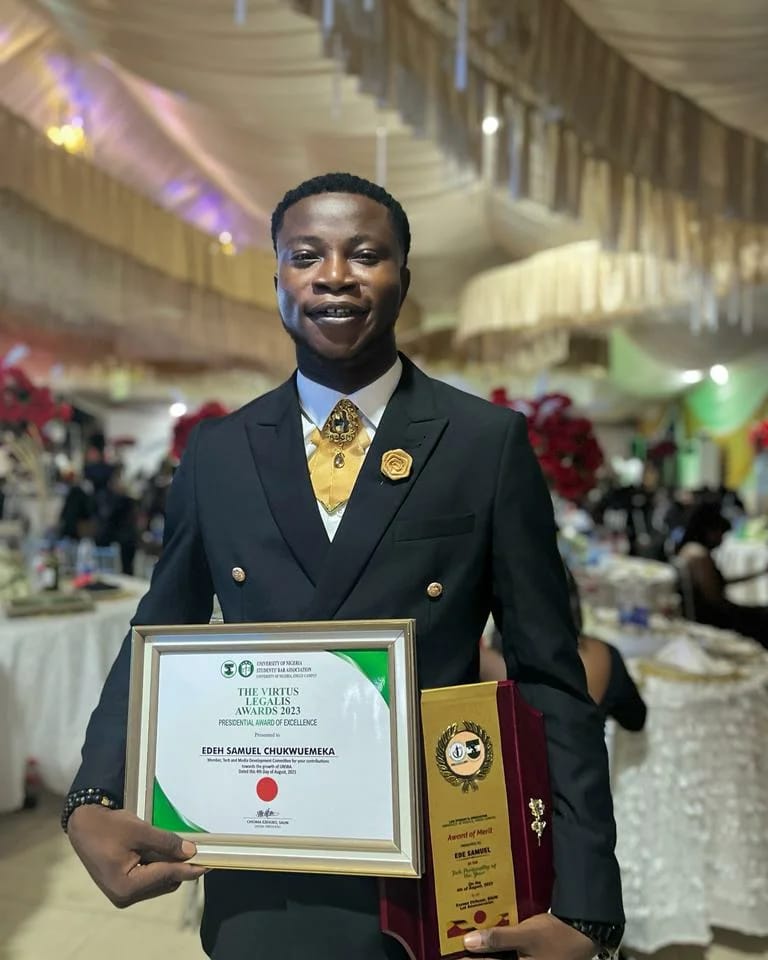 Edeh Samuel Chukwuemeka, ACMC, is a lawyer and a certified mediator/conciliator in Nigeria. He is also a developer with knowledge in various programming languages. Samuel is determined to leverage his skills in technology, SEO, and legal practice to revolutionize the legal profession worldwide by creating web and mobile applications that simplify legal research. Sam is also passionate about educating and providing valuable information to people.