The Joint Admission and Matriculation Board (JAMB) has officially announced that Direct Entry registration form for 2022/2023 session which was slated to begin on the 12 February, 2022 and end on the 19th of March 2022 has been postponed. This information was passed by the examination board through her official twitter handle on the 9th of February. Below is the tweet from JAMB:
This is to inform all candidates seeking to sit the 2022 UTME that the commencement of the 2022 Unified Tertiary Matriculation Examination(UTME) and Direct Entry(DE) Registration exercise earlier scheduled for Saturday, 12th February, 2022, has now been postponed to Saturday,

— JAMB (@JAMBHQ) February 9, 2022
The registration will now commence on the 19th February , 2022, to Saturday, 26th March, 2022. According to JAMB, the one-week postponement is to allow for more fine-tuning of the upgraded and more user-friendly procedures for candidates' registration.
While waiting for the registration to start, candidates are encouraged to continue reading their books and ask relevant questions about the registration only from a certified exam center. Remember that JAMB is going to start Using National Identity Number (NIN) for registration of candidates in the incoming examination. So if you've not gotten yours, it is important to apply for it at the nearest NIN center closest to you.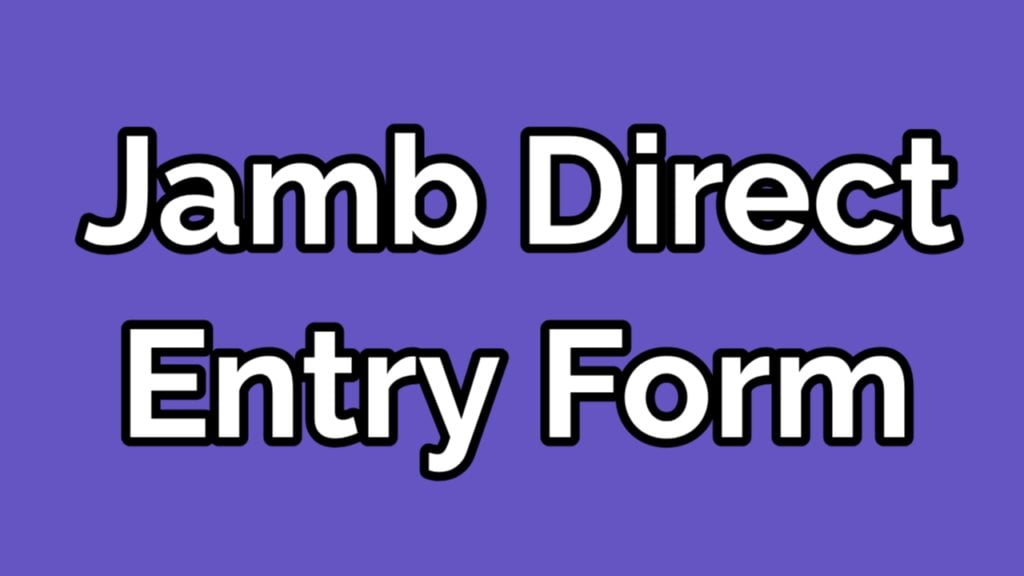 MUST READ:
Is JAMB Direct Entry Form for 2022/2023 out?
Yes! JAMB Direct entry form for 2022/2023 is Officially out. Candidates who wishes to apply for the form can quickly go to any of the accredited JAMB Cbt centers for registration.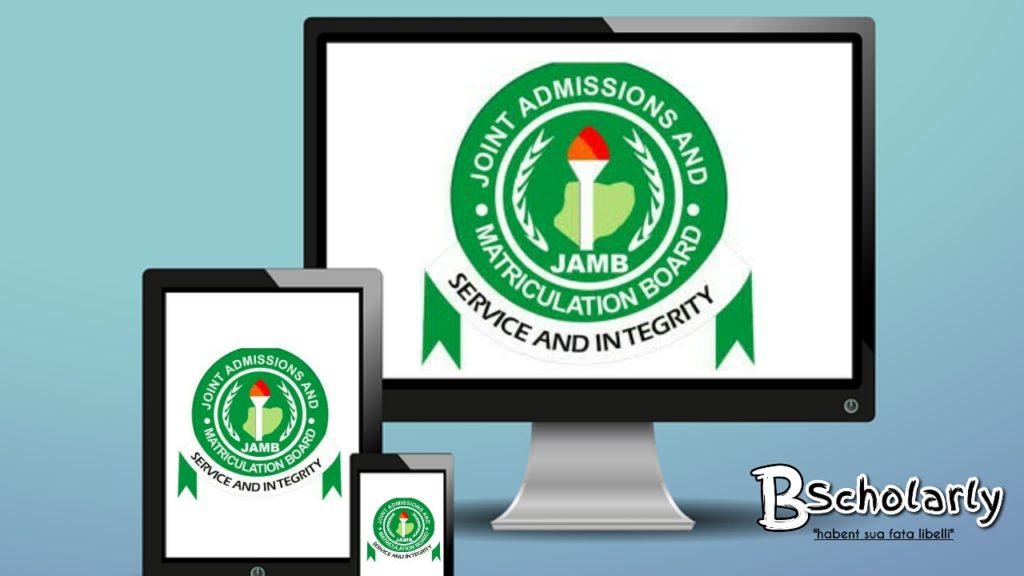 How much is JAMB Direct entry form?
The price for JAMB 2022 direct entry form is three thousand five Hundred only (N3,500). This money must be paid directly to the Joint Admission and Matriculation Board (JAMB) online, either through Remita or directly through bank. 
An additional five hundred (N500) Naira is paid to obtain the recommended text "The Last Days at Forcados High School" for DE Candidates and $20 for Candidates from the eight foreign centres.
Before we continue, I highly recommend you watch out the YouTube video below for interesting tips on how to prepare and pass JAMB UTME examination.
Who is eligible to apply for JAMB DE Form?
To be eligible for the 2022/2023 JAMB Direct Entry, you must have anyone of the following:
Candidates must have a minimum of five (5) O'Level credit pass in not more than two sittings with at least two prescribed subjects (for each discipline) at Principal or Advanced level. Candidates must also note that no subject shall be counted twice at both Ordinary and Advanced Level.
Two passes (in prescribed subjects for each discipline) at the Advanced-Level Examination of IJMB, Cambridge, JUPEB or Institute of Baccalaureate with SSCE/GCE, NTS/NBC credits equivalents in three other subjects
To be eligible for JAMB Direct Entry, candidates must pass in two major subjects in the NCE with S.C.E, NTC/NBC credits or equivalents in three other subjects (mainly for Education Courses) and ND.
For Education courses, Education may be accepted as a third A' Level subject
Minimum of lower credit grade in National Diploma or National Innovation Diploma and the O'Level requirements
Note: During the registration process, candidates will be required to provide their JAMB registration numbers with which they gained admission to their previous degree. NCE/NID/Diploma and previous Degree.
However, for qualifications like IJMB, CAMBRIDGE, WAEC, JUPEB, etc which are already approved by Nigeria, they will not be required to provide their previous JAMB registration numbers.
Advice to Applicants of the 2022/2023 JAMB Direct Entry
After doing several research about how an applicant can gain admission after purchasing JAMB direct entry form, i was able to find some helpful tips.
Firstly, it is important to know that the school you choose as your choice of institution goes a long way to determine whether or not you are going to gain admission. Take for example, if your CGPA is very low, you shouldn't be considering schools like UNILAG, UNN, UI etc. The reason is because these universities are very strict when admitting DE students. To corroborate this, below is a confession made by an applicant of FUNAAB in 2016.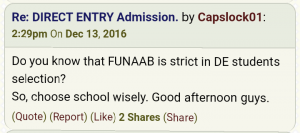 Based on the above, i personal recommended all JAMB Direct Entry Candidates to make thorough research before choosing a course to study and the institution to study it.
Furthermore, it is imperative to be sure about the certificate you are using to apply before you use it. In my opinion, it is even better to visit the university's official website, check for your course and the requirements for admission into it. Trust me; all these things are important.
NOTE: Since JAMB is totally changing the registration process for 2022/2023 session, it is advisable for candidates to visit any of the approved registration center before proceeding to take steps to register. This will give you a clearer understanding of the correct registration process and help you avoid unnecessary errors. 
How to Apply for JAMB Direct Entry (DE) Form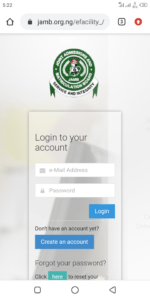 To properly understand the step by step registration process for JAMB Direct Entry form, i will divide this whole registration process into five (5) stages. They are as follows:
STAGE 1. PROFILE REGISTRATION
To register your JAMB Direct Entry profile, you need an active telephone number and a good cell phone too. This is very important because, JAMB can only contact you or send you information about JAMB Direct entry through the telephone number you used during the registration of your profile.
So, don't make the mistake of using a number that is invalid or a number that you don't use often.
When you have gotten the above requirements, kindly sends your name [Surname First-Name Middle-Name (if any) ] by text (SMS) to 55019
This should not be above 38 characters + 2 spaces between names = 40 characters in total.
Examples: Tinubu Adamu Odumegwu Surname and first name are mandatory
After you have sent to name as provided above, wait for some minutes and a profile code of 10 characters will be automatically sent back to you on the same telephone number.
Remember, you are not expected to remove the telephone number from your phone for any reason. In fact, make sure you use your original telephone number.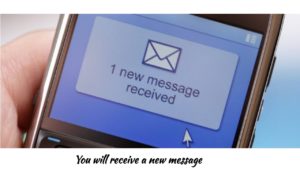 STAGE 2. CORRECT MISTAKES/RETRIEVING LOSS OF PROFILE CODE
This stage is basically for those who made mistakes in the first stage. So, in case you made a mistake in the spelling of your name or your name is note arranged properly, you can correct it following the instructions below:
Kindly send the [ CORRECT Surname First-Name Middle-Name] to 55019 as a text message from the same mobile number.
Also, if you wish to retrieve your profile code, kindly send [RESEND] to 55019 as text message from the same mobile number.
With this, you can correct any error you made in the first stage. Now we will move to stage three.
STAGE 3. PURCHASING YOUR JAMB ePIN at ANY ePIN OUTLETS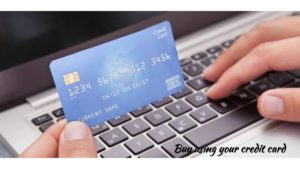 Like you know, you can't register for JAMB Direct Entry examination without your ePIN. But how are you supposed to get the ePIN?
To get your JAMB Direct Entry ePIN, kindly take your N3,500 to any of the official ePIN selling points and purchase the pin. Below are the official selling points of JAMB Direct Entry ePIN you can go:
Any of the following banks: ACCESS, FCMB, FIDELITY, FIRSTBANK, JAIZ, Polaris, Stanbic IBTC, STERLING, UNION and UNITY
Mobile Money Operators: Paga, e-Transact, Pocket Moni, TEASYPay, Packway Projects (Readycash) and Xpress payment solutions
Participating Micro Finance Banks: Trust MFB, Zazzau MFB, Obeledun MFB and Regent MFB
Online Payment Platforms: System Specs (Remita),InterSwitch (Quickteller) Upper-link, e-Transact and United Payment Services (UPS)
Cooperative Society: JAMB Multi-Purpose Cooperative Society
Others: Unique ICT, Digital Partners Network
How To Purchase Your PIN
When you get to any of the JAMB Direct Entry ePIN selling points, provide the profile code that was given to you in stage one.
Pay the required amount for the ePIN and they will immediately vend the ePIN to your mobile phone. That is, the same phone number you used in opening your registration profile.
Now, you will be required to pay their service fee. There is no particular amount for service fee. It depends on the particular selling point you purchase your pin.
You will also be given an evidence of payment to show that you have actually paid for your pin.
ePIN is to be delivered electronically to candidates and not to be handwritten
STAGE 4. HOW TO PAY FOR JAMB DIRECT ENTRY ePIN FOR REGISTRATION
There are many ways to pay for your JAMB ePIN. You are expected to choose the most suitable one out of the following:
PAYMENT THROUGH BANKS INCLUDING MICRO FINANCE BANKS
Present Profile Code and pay by cash or card
ePIN is then delivered to the candidate's unique telephone number
PAYMENT THROUGH POS – This is available at State Offices of JAMB + CBT Centres, other POS outlets and any CBT Centre that demands it
Present Profile Code and pay by card
ePIN is then delivered to the candidate's unique telephone number
PAYMENT THROUGH MOBILE MONEY OPERATORS – This is available at CBT Centres and Other Outlets
Present Profile Code and pay by cash
ePIN is then delivered to the candidate's unique telephone number
PAYMENT USING ATM – This is available on all ATM outlets of Participating Banks listed in C(I) (InterSwitch Channel)
Select Bill Payment and then pick JAMB
Enter Profile Code and pay
ePIN is then delivered to the candidate's unique telephone number
ONLINE PAYMENT ON JAMB PORTAL
Visit JAMB website: jamb.gov.ng
Click Purchase of 2020 Application Document
Enter your Profile Code
Select payment method (InterSwitch or Remita)
Make payment
ePIN is then delivered to the candidate's unique telephone number
PAYMENTS USING USSD (NIBSS/ERCAS)
Dial *565*6*55019#
Enter Profile Code
Select bank and follow the prompts to complete payment
ePIN is then delivered to the candidate's unique telephone number
HOW TO RECOVER LOST ePIN AFTER PAYMENT
If ePIN is not Received or Lost, send [UTMEPIN] or [DEPIN] to 55019 for UTME or DE respectively from the unique number
The ePIN would then be retrieved and delivered on the candidate's unique number
AFTER SUCCESSFUL PAYMENT AND OBTAINING ePIN, CANDIDATE SHOULD PROCEED TO ANY OF THE JAMB ACCREDITED CBT CENTRES TO COMPLETE HIS/HER REGISTRATION.
STAGE 5. HOW TO COMPLETE THE REGISTRATION PROCESS AT ANY CBT CENTERS IN NIGERIA
After you must have finished all the stages above, you have to go to any certified CBT center in Nigeria to complete your registration. You will need to present your purchased ePIN to complete your registration.
You are also advised not to pay more than N700 (Seven hundred Naira) as Service Charge to the CBT Center.
Next, you have to fill your Biodata. That is your Date of Birth, Nationality, State of Origin, Local Government, Gender, e-mail address etc.
Now fill in your choices of institution and programmes (disciplines) in those institutions.
If you are applying with an awaiting result, then you should skip the next stage. However, if you have your certificates already, please enter them as instructed.
Upload relevant certificates, if not awaiting result
O/L and or A/L grades are to be provided by candidates. Candidates who are awaiting results should supply the results online as soon as they are available on JAMB's portal. No recommendations from any Institution will be considered by JAMB if the candidate has not supplied his/her result on the portal of JAMB
Supply JAMB registration number for previous institutional certificates for DE only
Provide UTME subjects and choice of examination town(s) for
Mock examination (optional)
Examination for UTME (actual examination)
Do picture capture (no scanning of passport photograph)
Do Biometric enrolment (ten fingers)
Review entries and confirm correctness
Print Registration Slip USING BIOMETRIC AUTHENTICATION
Collect, at no other cost, the reading text and CD
Each Candidate is to collect his/her e-slip at the end of registration as evidence of registration
There will be no offline registration, as all the accredited CBT centres have been empowered for real time online registration. No candidate should register at any centre other than the accredited CBT centre and JAMB State-Offices. Any candidate who is registered outside approved centres will be identified and disqualified.
JAMB DIRECT ENTRY CANDIDATES ARE TO NOTE THE FOLLOWING:
1. A CD containing JAMB eSyllabus, eBrochure and other vital materials is also given FREE after registration
2. Candidates should note that ePINS purchased are tied to individual profile and are not transferable
3. Candidates are advised to keep as private and confidential their security details such as registration numbers, password/numbers of ATM Cards, email addresses and ePINs
4. All candidates must mandatorily register their profiles through text messages as illustrated above before proceeding to buy the ePIN
5. The registration fee is non-refundable.
6. As it is the practice, centres are allowed to charge not more than Seven Hundred Naira ( ₦ 700) only as registration Any centre that charges more than Seven Hundred Naira ( ₦ 700) should be reported to JAMB for appropriate sanctions
7. All CBT centres have been mandated to select any of the participating banks, MMOs, MFBs, etc. These financial institutions are to be present at the CBT centres for the purpose of collecting all No CBT centre staff is allowed to conduct direct cash transaction with the candidates
8. Candidates are advised to read and understand the guidelines on admission and instructions on how to complete the online registration before commencing the process of registration
9. Multiple registrations are not Candidates who register more than once will be identified and disqualified
10. Candidates should note that they are required to be present and take live photograph which will be embossed on their result slips and admission letters. No scanned/stapled passport photograph is allowed
11. Candidates are to note that irrespective of their choice of course of study, they will also be tested on a general text: "The Last Days at Forcados High School" by H. Mohammed for Direct Entry Candidates
12. Candidates/Officials would not be allowed to enter into the examination centre with wristwatch, Phone, electronic device, or any pen/biro. Only common pencil is allowed
13. Candidates are warned that the Board does not require nor authorise the services of ANY cyber cafe or establishment other than the accredited CBT centres for this exercise.
Registration procedure for foreign candidates who wants to study in Nigeria
The registration process for foreign students is not very cumbersome. As you already know, foreign students are expected to pay $20 for their registration.
According to the Joint Admission and Matriculation Board, Foreign candidates are to download the Application from the Board's website using the link below: www.jamb.gov.ng
Complete the registration using the app and submit it with the fee at the eight designated centres as indicated on the website. That is all for foreign students who wishes to gain admission into any Nigerian university.
Closing date for 2022 JAMB Direct Entry Registration
So far, the Joint Admission and Matriculation Board has placed the closing date for 2022/2023 registration to be March. Nobody knows whether the examination body will extend this date or not. So it is important for every candidate to register as fast as possible for the examination. 
Okay this is everything you need to know about JAMB Direct Entry form for 2022/2023. Remember to always check up on this page for any information about JAMB 2022/2023 Registration. I enjoin you to reread the information contained in this page very carefully before you start the registration process.
Meanwhile, any more questions relating to JAMB Direct Entry form for 2022/2023 academic season should be directed to me using the comment section below. I will be glad to hear from you!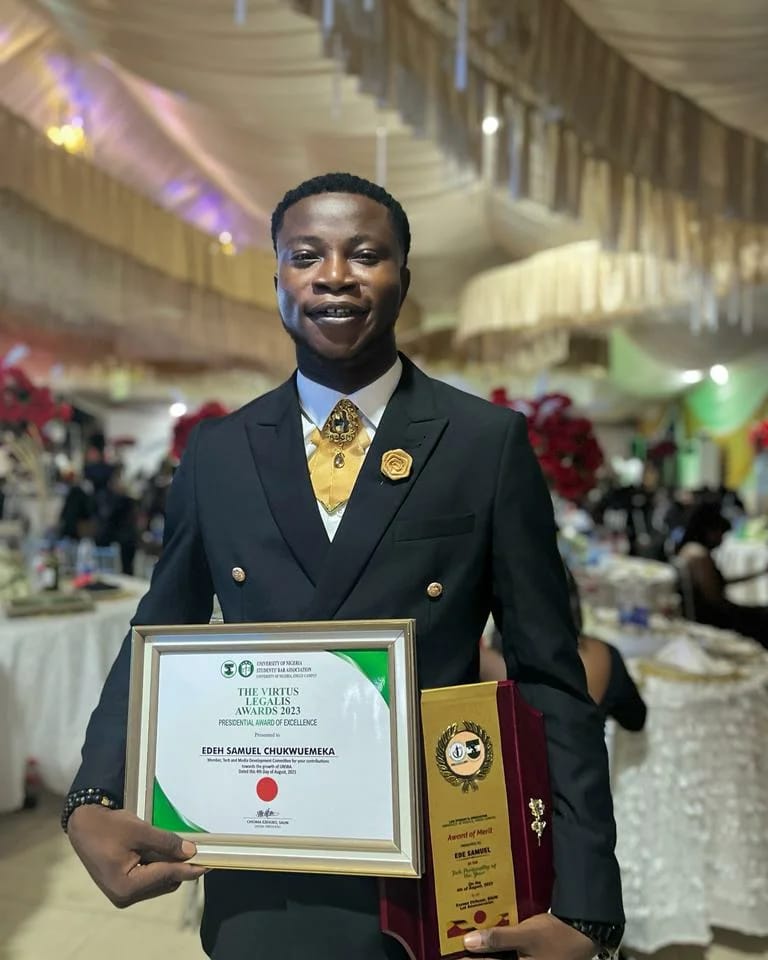 Edeh Samuel Chukwuemeka, ACMC, is a lawyer and a certified mediator/conciliator in Nigeria. He is also a developer with knowledge in various programming languages. Samuel is determined to leverage his skills in technology, SEO, and legal practice to revolutionize the legal profession worldwide by creating web and mobile applications that simplify legal research. Sam is also passionate about educating and providing valuable information to people.