OAU Departmental Cutoff Marks for 2021/2022: This is to announce to the general public that the prestigious Obafemi Awolowo University (OAU) has release her 2021/2022 departmental cutoff marks to the general public.
This notice was made by the management of OAU via the university's official website (www.oauiife.edu.ng) on the 19th April, 2021. In light of this notice, I strongly advise every aspirant who applied for admission in Obafemi Awolowo University (OAU) to quickly go through the cutoff marks below.
If you are one of those who do not know that OAU cutoff mark is all about; note that it is the score, stipulated by the management of OAU for offering admission into the different departments and faculties in the university.
Thus, if your score is not up to the stipulated cutoff for your desired course, it is most likely that you will not be offered admission into that faculty this year.
Kindly watch the video above for more explanation on what University and JAMB cutoff marks are. You will also see how OAU uses cutoff marks to offer admission to aspirants. 
Is OAU cutoff mark for 2021/2022 academic session out?
Yes! Obafemi Awolowo University (OAU) has finally released her 2021/2022 departmental cutoff for some courses this year. Candidates who chose the school as their choice of institution should quickly glance through the cutoff marks listed below to check for specific departments.
It is pertinent to note, however, that note all the departments in the Oau has actually released their departmental cutoff mark. Some faculties are yet to release their. Nonetheless, we have been working hard to make sure that we confirm about the cutoff points from lecturers and students in the institution already.
Note: We have confirmed with some lectures in the school. The cutoff marks marked with asterisk (*) are those we successfully confirmed for now.  Please keep following this post as more will be coming in soon.
JAMB cutoff mark for admission into the Obafemi Awolowo University (OAU)
JAMB cutoff mark for OAU is 180. This means that before anyone will be offered admission through UTME in 2020, he/she must score at least 180 in JAMB examination.
Sometimes, before candidates are allowed to take OAU post UTME screening, they must show that they scored at least 180 in JAMB too.
Meanwhile, it is worthwhile to know that OAU is at the discretion to increase or decrease the cutoff mark given to it by the Joint Admission and Matriculation Board (JAMB).
Also Read:
OAU Departmental Cutoff Mark for 2021/2022 Academic Session
Architecture –

67.5% (*)

Building –

53.6 (*) 

Computational mathematics –

69% (*)

Computer Economics –

63% (*)

Computer Engineering –

71% (*)

Chemical Engineering –

70% (*)

Urban and Regional Planning –

52.3% (*)

Quantity Surveying –

51.3% (*)

Fine Arts –

53% (*)

Estate Management –

52.7% (*)

Sociology and Anthropology – 242.5
Psychology – 244
Political Science – 268
Geography – 216
Economics – 271.5
Demography and Social Statistics – 209
Physic – 200
Microbiology – 234
Statistics – 200
Mathematics – 200
Industrial chemistry – 200
Engineering Physics – 200
Chemistry – 200
Botany – 200
Biochemistry – 200
Applied Geophysics – 200
Agricultural Economics – 200
Animal Science – 200
Agricultural extension and Rural Sociology – 200
Family Health and Nutrition – 200
Crop Production and protection – 200
Education, Maths and Integrated Science – 200
Education and Physics – 215
Education/Chemistry – 212
Education and Biology – 211
Physical and health Education – 200
Education and Guidance and Counselling – 212
Education and Language Arts – 210
Education and Social Studies – 208
Education and Political Science – 243
Education and geography – 200
Education and Economics – 240
Education and History – 200
Education and French – 220
Education and CRS – 200
Education and Music – 200
Education and Fine Arts – 200
Education and Yoruba – 200
Education and English – 275
Drama – 269.5
English – 270.5
Literature In English – 253
French – 259
German – 249.5
Portuguese – 226
History and International Relations – 252
Linguistics – 258.5
Yoruba – 200
Music – 236
Philosophy – 260
Religious Studies – 239
Pharmacy –

73.825 (*) 

Civil Engineering – 250
Mechanical Engineering – 248
Material Science and Engineering –

56% (*)

Food Science and Technology –

57% (*)

Electrical/Electronic Engineering –

72% (*)

Agricultural Engineering –

50% (*)

Medicine –

80.3% (*)

Dentistry –

71.525% (*)

Medical Rehabilitation –

71.50% (*)

Nursing –

92.95% (*)

Management and Accounting – 253
International Relations – 233
Law – 291.5
Local Government Studies – 210
Fine Arts – 200
Estate Management – 218.5
Zoology – 200
Sociology and Anthropology – 243
How to calculate OAU aggregate score
In calculating your OAU aggregate, it is important to note that both JAMB UTME, OAU post UTME and O'level result must be considered together. O'level take just 10%, JAMB UTME takes 50% and Post UTME takes 40%. In total, everything is 100%. Now lets see how you can calculate your aggregate.
Step 1: Simply divide your Jamb score by 8
Step 2: Next, add it to your post UTME score.
Step 3: Now calculate your O'level result using the grading system below:
A1 – 2.0 points
B2 – 1.8 points
B3 – 1.6 points
C4 – 1.4 points
C5 – 1.2 points
C6 – 1.0 points
Note: This should be used to calculate the 5 subjects that are related to your desired course of study.
Step 4: Add the results in step 1, 2 and 3 above and that is your aggregate score.
Example: below is the calculation for a student who scored 280 in JAMB, 26 in OAU post UTME and had A, B2, B2, B3 and B3 in his O'level result.
Jamb score 280/8 = 35
Post UTME = 26
O'level = 2+1.8+1.8+1.6+1.6 = 8.8
His aggregate score is = 35+26+8.8 = 69.8
OAU admission requirements 2020
While you are checking the departmental cutoff mark for your course, it is important to know that OAU has other requirements that must be met before they will offer admission to any aspirant. Below are the UTME requirements for admission in OAU:
Candidates must score at least 5 credits (Including English language and mathematics) before they will be offered admission.
If Post UTME examination is to hold, candidates must take part and must do very well in the examination.
Candidates must have attained the age of 16 to be offered admission into any faculty in OAU.
Candidates cannot use results of more than two sittings to apply for admission.
Must read:
Best science courses to study in the university: Top 10
Cheapest universities to study law in Nigeria
How to combine WAEC and NECO results for admission in OAU
By way of conclusion, i encourage those whose cutoff mark is far from the one stipulated by the university to quickly apply for a change of course/institution form immediately. On other hand, if your cutoff mark is above the cutoff mark or slightly below it, then just keep calm and pray. Any more questions on this topic should be directed to me via the comment session.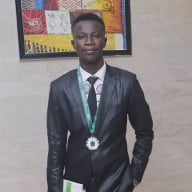 Edeh Samuel Chukwuemeka ChMC, is a Law Student and a Certified Mediator/Conciliator in Nigeria. He is also a Developer with knowledge in HTML, CSS, JS, PHP and React Native. Samuel is bent on changing the legal profession by building Web and Mobile Apps that will make legal research a lot easier.