Best Songs For Mothers: Depending on your relationship to a particular song, music can communicate feelings and emotions and even trigger memories. Many music fans would even go so far as to claim that certain melodies, tempos, beats, and lyrics can speak directly to your soul. Making the ideal playlist of Mother's songs to describe all kinds of maternal relationships was, therefore, a no-brainer.
There is no present magnificent enough for the woman who has given you so much; flowers and chocolate are insufficient to convey how important your mother is to you.
Even though it may sound good to put everything into words, not all of us are gifted with the ability to find the right words to express our feelings.
See Also: 11 Mistakes to Avoid in Your 20s
However, there are a few who, with their talents and skills, have masterfully written and composed some of the most beautiful and touching songs to serenade your Mom with.
The sounds, aesthetics, and subject matters of Mother's songs are extremely diverse. Every parenting experience is unique and different, and the best music about moms recognizes this in particular while also touching on larger themes of joy and sacrifice that can speak to every listener.
Dolly Parton, Beyoncé, Bruce Springsteen, and Taylor Swift are just a few of the well-known musicians who have used the gift of song to pay tribute to the mothers who gave them life.
We've compiled a list of some of the top songs for mothers in this article. These sentimental Mother's songs will help create the ideal celebration of your mum, even though there are many other ways to show your mothers you care, such as with a thoughtful gift or handwritten note.
Must Read: Best Books Every Woman Should Read
Top 8 Of The Best Songs For Mothers
1. Coat of Many Colors-Dolly Parton: Dolly Parton, an American country music performer, wrote and recorded the song Coat of Many Colors. On the U.S. country singles charts, the song peaked at #4.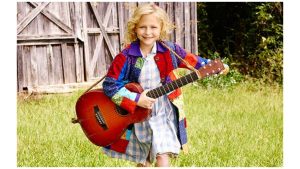 The song tells the story of Parton's mother making a coat for her daughter from rags that were given to the family. It was a song about a mother's love for her daughter.
They were in terrible circumstances, but she still managed to make her daughter a cloth out of rags so she would have something to wear. It also demonstrates a daughter's love for her mother, who, despite other children making fun of her, didn't mind wearing her clothes since, to her, the love her mother sewn into them made them superior to the clothing worn by other children.
2. Iya Ni Wura-Dele Ojo: Nigerian musician and entertainer Dele Ojo was born on 10 July 1938 and passed away on 3 May 2018. He is regarded as one of the musicians who contributed to the growth and acceptance of the Jùju musical style.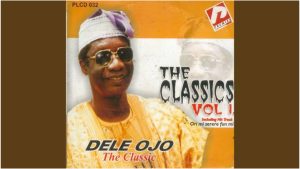 The song "Iya Ni Wura," which translates to "Mother Is Gold," was first made popular by Dele Ojo and the Star Brothers Band in the 1950s and honors mothers' sacrifices. This beautiful Yoruba tribute to mothers combines the well-known poem "My Mother" by Ann Taylor with Yoruba lyrics.
The lyrics in the song are enough to make any mother's head swell. In West Africa, it is a common anthem on playgrounds. It draws attention to how pervasive the mom concept is.
See Also: Why People Fail in Life
3. The Best Day-Taylor Swift: "The Best Day" is a song that American singer-songwriter Taylor Swift wrote and recorded for her second studio album, Fearless (2008). "The Best Day," which Swift and Nathan Chapman co-produced, is a subtle tune with lyrics honoring Swift's parents, with her mother receiving most of the vocals.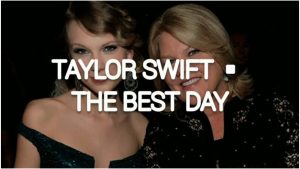 This song is an ode to Taylor Swift's mother, Andrea Swift, who frequently travels with her daughter on tour. She also dedicated the song to her family for their support of her musical endeavors.
She went back to her early memories to write the lyrics, imagining the vocabulary she would have used then and adding that language into the song. The delicate emotions and subtle production of "The Best Day" won accolades from music reviewers.
4. Iya Mi-King Sunny Ade: With pounding instrumentals and Yoruba lyrics, King Sunny pays tribute to his mother, referring to her as his carer, provider, and hero. asserts that no one can imitate and succeed his mother.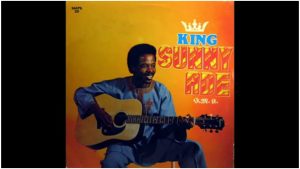 In addition, King Sunny Ade advises everyone to care for and learn from their mothers since they are precious jewels and the ones who consider how the Children will survive and achieve greatness in life.
The song Iya mi, which translates to "my mother," is a tribute to mothers in Yoruba culture. The song's lyrics discuss the special significance mothers play in their children's lives as well as how Yoruba culture values and reveres mothers.
5. In My Daughter's Eyes-Martina McBride: The song "In My Daughter's Eyes," which American country music vocalist Martina McBride recorded, was written by James T. Slater. It was released in November 2003 as her seventh studio album's follow-up single.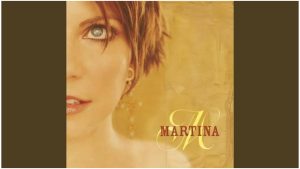 In 2004 and 2003, respectively, the song peaked at its highest position on the Adult Contemporary chart and the third spot on the Billboard Hot Country Songs list.
The goals of mothers and the special bond between a mother and daughter are celebrated in Martina McBride's number-one song.
Martina McBride's song "In My Daughter's Eyes" serves as a reminder of all the simple happiness and contentment she feels as a mother.
See Also: Problems of Studying Abroad
6. Mama-Spice Girls: The song Mama was performed by the British girl band The Spice Girls. Matt Rowe and Richard Stannard developed and created the song for the Spice Girls' 1996 debut album.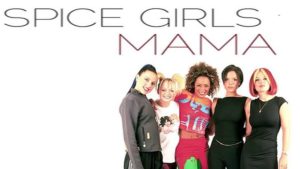 Rhythm guitar, cello, violin, and keyboards are used in the pop ballad "Mama". The difficulties moms and daughters encounter as young people are described in the song's lyrics. This song, an ode to mothers everywhere, was written by the five Spice Girls together.
Your mother is probably your closest buddy, is the song's underlying message. Whether or not she is an overly protective mother, she probably knows you better than you know yourself.
7. Sweet Mother-Prince Nico Mbarga: The Cameroonian and Nigerian musician Prince Nico Mbarga and his band Rocafil Jazz perform the highlife song "Sweet Mother."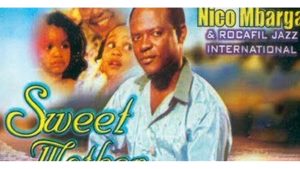 It was first played in 1976 and is still one of the most well-known songs in Africa. The song, which is sung in Nigerian Pidgin English, honors mothers. West African highlife is played while the guitar is finger-picked in the Congolese Soukous fashion.
After selling over 13 million copies, "Sweet Mother" went on to become one of the most well-known singles in Africa. It is referred to as Africa's anthem on occasion, and in 2004, BBC readers and listeners chose it as Africa's favorite song. Another popular version of the song was also released by Tilda.
Must Read: Difference between love and lust
8. Where You Lead-Carole King: The song "Where You Lead," written by Carole King and Toni Stern in 1970, was first heard on King's renowned 1971 album Tapestry.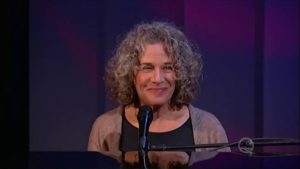 This song, which was initially thought of as either a love ballad or a biblical song, has acquired a new meaning regarding the relationship between mothers and daughters.
Later, Carole King re-recorded it with her daughter Louise Goffin for the TV show Gilmore Girls, which focused on a mother-daughter duo and their connection.
Recommended: Differences Between Osmosis and Diffusion
Conclusion
Listed above are a few songs that have honored moms and their contributions to society as well as their efforts to strengthen maternal bonding. All kinds of mothers exist. You name it: a mother is a friend, a teacher, a guardian, and a confidante. A woman's role as a mother is one of the most challenging and gratifying she will ever have. Even though there are various days throughout the year specifically set aside for honoring mothers, there is never a bad moment to do it.