This is to announce to the general public that the prestigious University of Nigeria, Nsukka (UNN) has just released her 2020 Post UTME screening form. The notice on the just released UNN post UTME form was made known to us through a reliable staff who works in the university. 
On this note, students who wish to gain admission through UTME or Direct Entry into UNN are advised to quickly purchase and register for UNN post UTME screening for 2020/2021 online.
MUST READ:
How to prepare and pass UNN post UTME screening examination
UNN departmental cut off mark for 2020/2021
Is UNN Post UTME form for 2020/2021 on sale?
Based the information just reaching me from the admissions office; plans are being put in place for the official announcement/release of 2020/2021 UNN POST-UTME/DE admission forms, and the general cut-off mark.
All details regarding this will be pasted on the official website of the University of Nigeria, soonest. The portal for online registration has just been activated. However, If you are an aspirant, please do not rush to portal to register yet.
Kindly get below documents ready and wait for UNN to ask you to start your registration. DO NOT BE FASTER THAN YOUR SHADOW at this point in time.
The Official Info and instruction on how to go about this online registration will be on UNN website before the next 72 hours..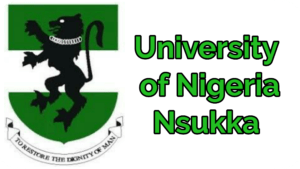 How much is UNN post UTME screening form for 2020?
The price for UNN post UTME screening form is usually N2,500 (Two thousand five hundred Naira only). This amount is equivalent to $6.850 for foreign students. Note that this money must be paid directly through the university's application portal through Remita or direct credit card payment.
Also read: UNN school fees for all courses in 2020: CHECK OUT HERE!
Documents That Will Be Used For UNN POST-UTME Registration
Birth Certificate or declaration of age (Affidavit)
Local Government Identification or state of origin or affidavit.
Primary school Testimonial
First School Leaving Certificate (if you don't have it, You will use Primary school testimonial in place of it)
JAMB Result Slip (Whether original or ordinary result slip; anyone can serve)
O-Level Result (Please if your o level is not ready, you can put it awaiting result during registration)
If you are an aspirant, get these credentials or documents ready and await official information from school.
How to Apply for UNN 2020/2021 Post UTME Form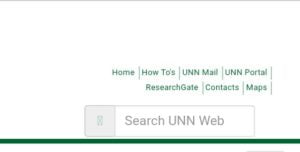 Kindly follow the steps below to buy UNN post UTME form and register online:
Step 1: Visit UNN post UTME application portal for 2020 using the link below: https://unnportal.unn.edu.ng/ApplicationFormPage.aspx
Step 2: Select Online Application Form for 2020/2021 Admission Screening Exercise
Step 3: Enter your JAMB Registration Number to be able to generate a payment invoice.
Step 4: After generating your invoice, proceed to any commercial bank in Nigeria for Payment.
Step 5: Alternatively, you may want to pay through your credit card and save yourself the stress of going to the bank.
Step 6: Now, Return to the Portal again and enter JAMB Registration Number again and you will be taken to a page to complete your registration.
Step 7: Fill in all the required information and proceed to enter your O'level results if you have them.
Step 8: Enter O-Level Subjects and Grades (also provide your Centre and Examination Number)
Step 9: Re-enter your grades correctly
Step 10: In the next section, you have to upload your certificates. That is, your birth Certificate or age declaration, local Government Identification, testimonial, first School Leaving Certificate and JAMB Result Slip.
Step 11: Review Summary page and check that all details entered are correct
Step 12: Finally, click on SUBMIT and print ACKNOWLEDGEMENT SLIP
Note: UNN accepts two sitting results for admission. So you are allowed to register if you want to use two O'level results. Accordingly, you can also use awaiting results if you do not have your O'level results at the time of registration.
Also see: List of universities that accept second choice candidates for admission
UNN Post UTME Guide For Candidates
UNN is a wonderful school which, undoubtedly, every Nigerian student wishes to attend. However, it is a hard nut to crack when it comes to admission issues. As prospective students, there are a lot of things that you need to know about the examination you are preparing for. In the following set of tips, you will get to know things you must observe or avoid to ensure that, among other things, your result comes out. The following are handy:
1. Study and prepare for the screening like your life depends on it. UNN Post UTME examination are not as difficult as JAMB because their questions are usually drawn from JAMB. However, if you really want to gain admission into UNN this year, you must practice for UNN post UTME screening very well.
2. Don't forget that group discussion constitute an important part of your efforts towards a good performance in the examinations and the actualization of your admission goal. If you are on Facebook, join other prospective lions and lionesses in our student forum.
3. Note that you must register for the screening exercise within the stipulated period. Those who fail to register within the period will not be screened. Normally, the data of every candidate are loaded into the school's portal from JAMB database. So you may not need to scan your passport on the form.
4. Note that you are meant to write the same four subjects you entered in your JAMB UTME. UNN screening examination is now done on the CBT platform and comprises of sixty (60) questions in all. That is, 15 questions per subject. Nonetheless, there were years that forty (40) questions were set, with each subject containing ten (10) questions.
The total time allowed for the examination is 15 questions * 4 subjects = 60 minutes. This means that students are not expected to spend more than one minute on a question.
5. You also need to note that subjects like Literature in English is not based on any particular novel or poems. More so, the school is not restricted to current JAMB syllabus. This implies that they can set questions that are not in the current JAMB syllabus.
6. Ensure that you go to the exam venue with a the documents and materials expected of you. The required documents are usually: a duly completed copy of post UTME online pre-registration form (carrying a passport-sized photograph), JAMB slip and HB Pencil.
7. Information on halls for the screening is always at the Campus and on the University's website, a day before the examination.
8. Try as much as possible to conduct yourself well in the examination hall. Do your best to obey simple instructions and to abide by the rules and regulations of external examinations. Lastly, do not enter the exam hall with GSM handset or any other extraneous materials.
How to pass UNN post UTME examination
I have stated it time and again that UNN post UTME examination is not very easy if you don't study. Nonetheless, it is not impossible to pass the examination with a very high scores in all your subjects.
All you have to do is to follow simple instructions. I strongly recommend you to CLICK HERE if you wish to read my article on how to prepare and pass UNN post UTME examination excellently. You can also watch my video on how to pass UNN post UTME screening below:
UNN Post UTME Cutoff Marks (General)
UNN will cut or peg her 2020/2021 POST-UTME general cut-off Mark at 180, as she was one of the 40 institutions that promised to peg her cut-off mark at 180, during the last JAMB admission meeting.
However, These below (9) institutions insisted that, they must cut 200 & above. They are:
1. Covenant university
2. Obafemi Awolowo university
3. University of Ibadan
4. Seminary of All Saints (Affiliated to University of Benin)
5. University of Benin
6. Bigard Memorial Seminary (Affiliated to University of Ibadan)
7. University of Lagos
8. Immanuel College of Theology and Christian Education
9. St. Peter and Paul Seminary
When is unn Post UTME registration deadline?
UNN Post UTME form is usually on sale for not more than three weeks. After that, the main examination will commence. Based on this, UNN post UTME registration will likely close in August 2020. In my opinion it is better to register for the examination as soon as it is released to be on a safe side.
Also read:
How to become a very intelligent at school
UNN is one of the most populated universities in Nigeria: Check out here
UNIPORT Departmental Cutoff marks for 2020/2021
Cheapest Universities to study law in Nigeria
Best education websites to read UNN news in Nigeria
Okay! This is everything you need to know about UNN POST-UTME form for 2020/2021 academic session. Remember to save this web page so that you will be informed whenever UNN 2020 Post UTME screening form is officially out.
Hope this information was helpful? If you still have any question or contribution concerning UNN post UTME examination, kindly direct your questions to me through the comment section. I will be glad to hear from you.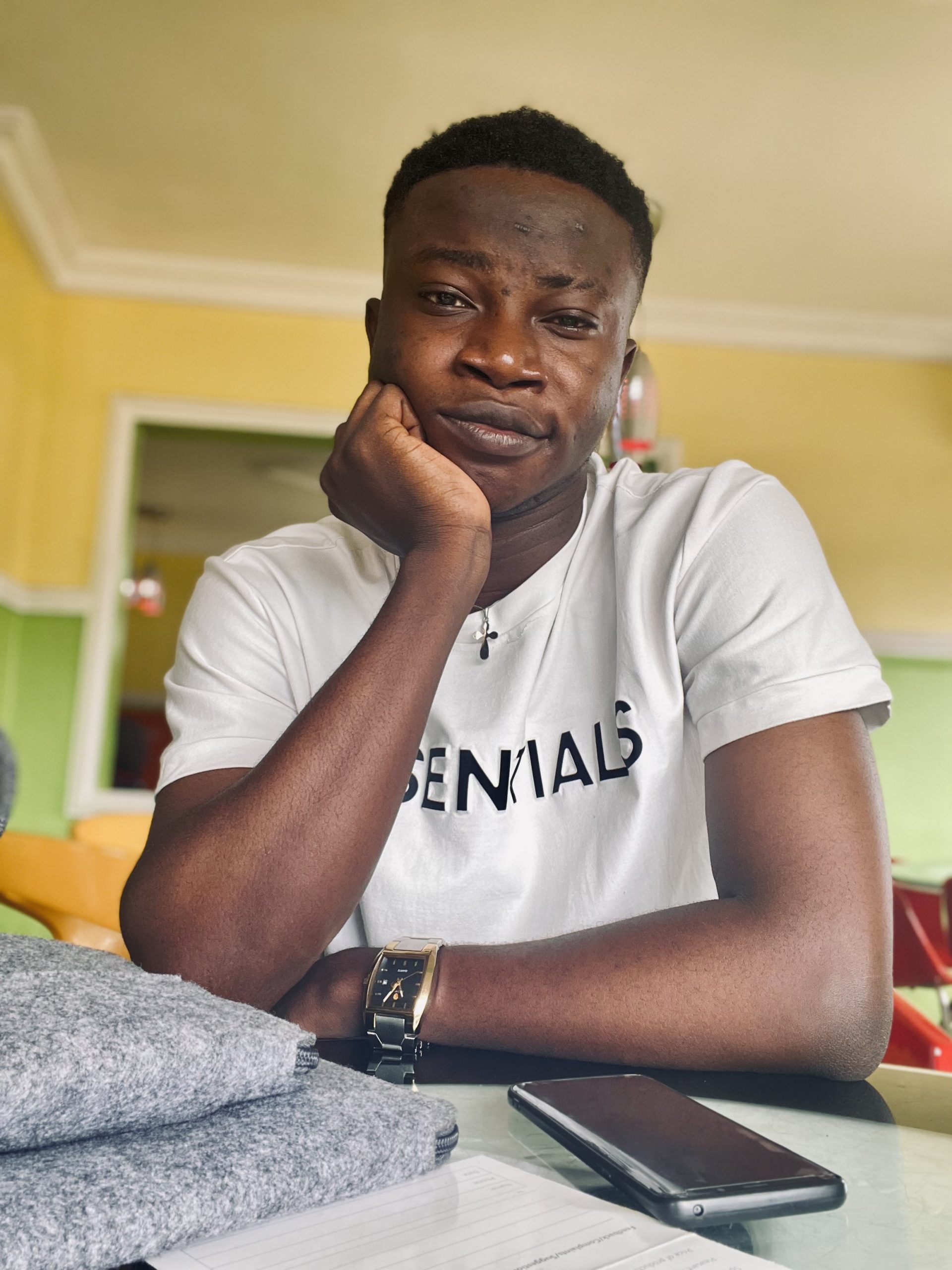 Edeh Samuel Chukwuemeka ACMC, is a Law Student and a Certified Mediator/Conciliator in Nigeria. He is also a Developer with knowledge in HTML, CSS, JS, PHP and React Native. Samuel is bent on changing the legal profession by building Web and Mobile Apps that will make legal research a lot easier.