Advantages and disadvantages of e-mail
One of the most popular Internet services is electronic mail (or e-mail). Using this service, anyone, anywhere in the world, can communicate with any other person also using the Internet by sending them a message in a standard format (email).
Emails not only contain text, but also other media files like pictures and videos. The term "sender" refers to the individual making the outgoing mail delivery, while "receiver" describes the person who is receiving the mail. In addition to being quick and trustworthy, email has many other benefits. But despite its many advantages, email also has a few drawbacks that can make it a hassle to communicate with others.
In this blog post we will take a look at the advantages and disadvantages of email but first, what is email? Email, often known as electronic mail, refers to the transmission of messages from one user to one or more recipients using the internet. That being clarified, let's quickly look at the advantages and disadvantages of email
Recommended: Which Is Better Geology or Geography? See Differences & Comparison
Advantages (Merits) of e-mail
Email has numerous advantages and we will address them in this section. Here are the advantages of email;
1. Quick Response Time: When Communicating With Customers. One of the quickest methods to reach a customer or partner hundreds of miles away is by email. The truth is, it takes more time to make a phone call than it would via email or instant message because you have to find the correct person to contact and catch them at a convenient time.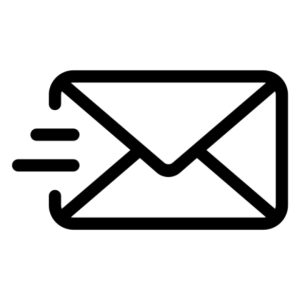 However, an email can be sent immediately and viewed whenever it is most convenient for the recipient.
2. Availability and portability: Because of the proliferation of email, professionals now regularly get hundreds of messages.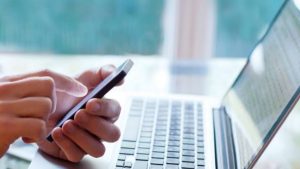 Nonetheless, thousands of emails can be stored in folders and easily retrieved from a desktop computer or mobile phone. With email's ease of use, you no longer need to keep stacks of paper in file cabinets. Your essential correspondence can also be taken with you without the hassle of carrying heavy file folders.
3. Save Money on Shipping and mailing: If you already have an internet connection, email is essentially costless. The ability to send an unlimited number of messages, files, videos, papers, and presentations at no cost is a major perk of email.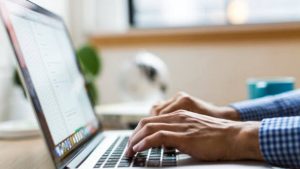 It saves you and your coworkers a lot of time and money by eliminating the need to physically prepare papers for sending, address them, and then mail them.
Also read: Easiest Languages To Learn For English & Non-English Speakers: Top 7
4. Freedom to respond at will: The sender and the receiver of an email both benefit from the feeling of power they gain from using the medium.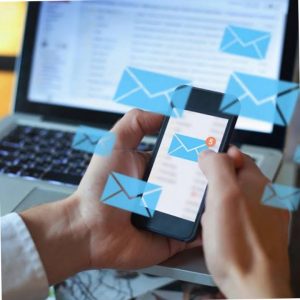 Email recipients can react whenever they like without worrying about being interrupted by anything else, and they have time to gather information before responding, allowing for more considered, concise, and informative responses.
5. Easily accessible: Neither sent nor received emails need to be printed out, as they can be archived permanently. The user can establish several email folders to appropriately categorize messages, allowing for easy retrieval without having to go through filing cabinets.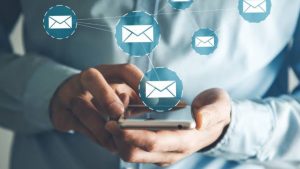 Users no longer need to rely on their memory to recollect what was said in a phone call but rather can obtain information from coworkers. A wide variety of documents and pictures can be attached to an email and sent as an attachment.
6. Advertising: Email is an excellent tool for maintaining relationships with clients. Email helps you to keep your company's identity and offerings fresh in the minds of your current and potential clients.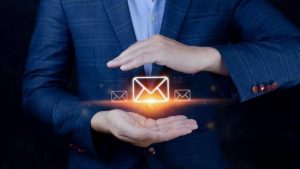 Sending out an email newsletter is a cost-effective way to keep clients up to date on specials, new products, and offers as well as to announce company events. As you can see, email has numerous advantages. However, despite the fact that email has a whole lot of advantages, it has some disadvantages as well and that will be addressed in this section so, keep reading.
See also: How Long Will It Take You To Learn Graphic Design? Answered
Disadvantages (demerits/Downsides) of email
There's no reason to expect this trend to change anytime soon; email has shown to be reliable and will continue to dominate business communication for the foreseeable future.
However, with such longevity comes the inevitable unveiling of flaws, and email is no exception. Here are the disadvantages of email;
1. Proneness to loss: Someone would have to go through a lot of trouble to get their hands on all of your printed documents and throw them away.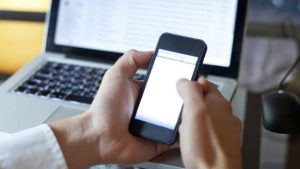 However, a hard disk failure can wipe out all of your emails and other vital data. Email data stored on a third-party server is vulnerable to deletion in the event of the server's inaccessibility or the site's closure.
2. Accessible to others: You are the only person who will read a business letter that is personally sent to you. You should never assume that your email correspondence is secure. Emails are vulnerable to interception or accidental delivery since they travel across public networks.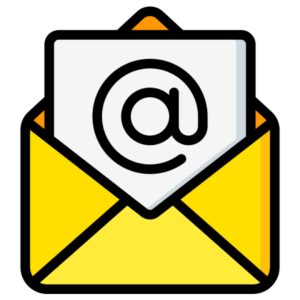 Emails can be seen by the wrong person if they are addressed to the wrong address or if they are intercepted by a hacker. Therefore, think twice before including any sensitive information in an email. Email might not be the greatest option if you need to send someone sensitive information that you don't want another person to view.
Email leaves you vulnerable to hackers, who can read your private messages and information, as well as the receivers themselves if they aren't careful
Recommended: Oldest Countries In The World by Age: Top 13
3. Displaying of errors: While properly implemented HTML has the ability to greatly improve the use of email, its misuse can lead to a number of issues.In the event of a problem with Outlook's rendering, you may encounter issues such as the inability to view photos, improper alignment of text, and the exposure of code.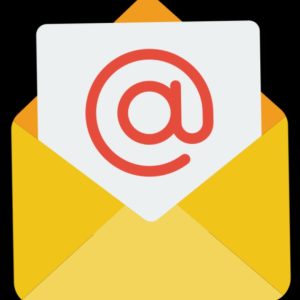 4. Business security: Because of its widespread use, email is a common target for scammers who aim to steal money from organizations and their employees. Data from your company and its employees are vulnerable to cybercriminals who utilize techniques like email phishing, computer viruses, and ransomware.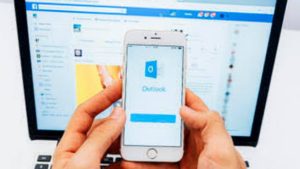 While there is no foolproof method of preventing email scams and viruses from damaging your organization, you have to be very careful when using email in your organization or business.
5. Emotional Cues May Be Confusing:  Because email can happen so rapidly, people often treat it like a conversation, which can be problematic.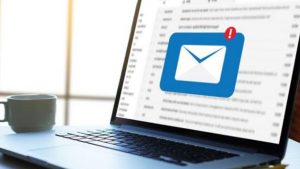 As they attempt to carry on a discussion via email, they start using slang phrases. Since email users are unable to see each other, there is no way to gauge the tone of voice or other emotional cues that would aid in understanding the content of an email. This can and often does lead to misunderstandings about the intended tone of an email, which in turn can result in a wide range of negative feelings.
Also see: Differences Between Acquittal And Discharge
6. Spam and oversaturation: Overuse is another issue with email that can have negative effects on organizations and businesses.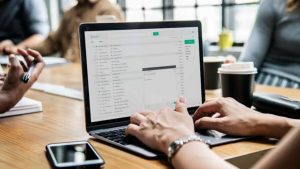 Since email is used by organizations for both internal and external communication, your staff may find themselves swamped with emails.
See also: Richest Musicians In Africa And Their Networth 2023: Top 14 Biggest
Conclusion: Now that you are aware of both the advantages and disadvantages of email, it is up to you to decide whether or not to continue using email. In the event that you choose to continue using emails, it is strongly recommended that you do so with extreme caution. This is because emails have the potential to inflict a great deal of harm to both your business and your organization.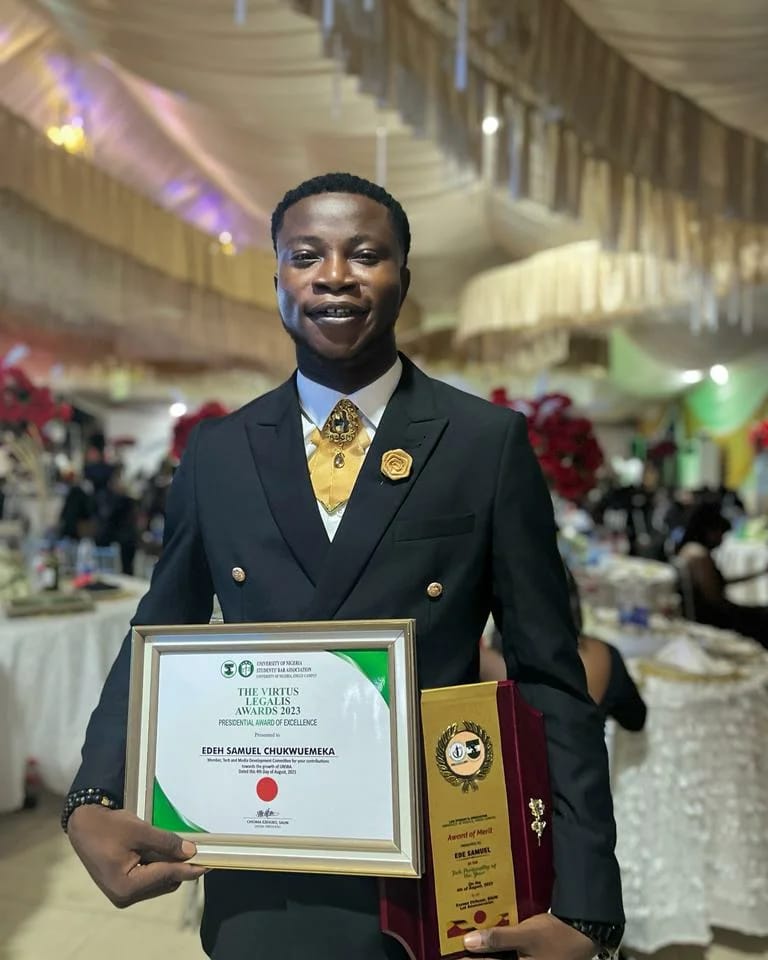 Edeh Samuel Chukwuemeka, ACMC, is a lawyer and a certified mediator/conciliator in Nigeria. He is also a developer with knowledge in various programming languages. Samuel is determined to leverage his skills in technology, SEO, and legal practice to revolutionize the legal profession worldwide by creating web and mobile applications that simplify legal research. Sam is also passionate about educating and providing valuable information to people.