How many admission list does UNILORIN releases? In the past few months, students have been sending me mails, seeking to know the number of admission lists that will be released by the University of Ilorin (UNILORIN) in 2020. Well, because the mails is actually getting too much, I have decided to answer the question with a separate post. Hopefully, many students will read it and won't have to ask me the question again.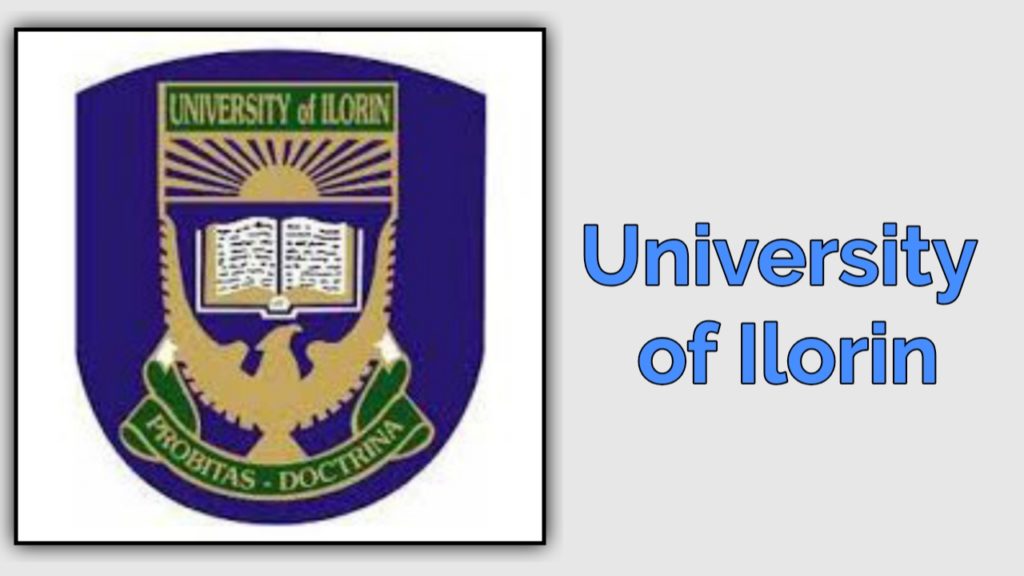 In light of that, I will explain all the admission list that is released by UNILORIN every year in this post. Coupled with that, I will tell you the exact time when UNILORIN usually release her admission lists. If you have be asking the question, "how many admission list does UNILORIN releases every year" this is definitely for you!
Also read:
See the best science courses to study in the university
Less competitive universities in Nigeria that gives admission easily
Most populated universities in Nigeria 2020
How to start a blog and make money in school
How many admission list does UNILORIN releases?
According to precedence, UNILORIN releases 5 (five) admission lists every single year. They include: UNILORIN merit/first batch admission list, 3 (three) Supplementary admission lists and one Direct Entry list. All together, they are about 5 admission lists that are released by the University of Ilorin (UNILORIN).
Unlike some universities in Nigeria, UNILORIN does not publish any PDF file containing names of admitted students. To check your name in any UNILORIN admission list, you have to do that through JAMB admission status checking portal.
MUST READ: UNILORIN Departmental cutoff marks for 2020/2021
More information on UNILORIN admission lists
UNILORIN merit/first batch list
This is the first admission list that is usually released by the management of the University of Ilorin (UNILORIN). On a normal, UNILORIN always release her merit or first batch admission list in October/November. Candidates who are offered admission through this list will immediately be asked to come to school for their clearance.
Note that people who gain admission into UNILORIN through merit list or first batch are those to met the university's stipulated cutoff mark for the year. It is probably impossible to gain admission into UNILORIN merit admission if you don't meet all the requirements of the university.
UNILORIN 2nd, 3rd and 4th batch/supplementary admission lists
These lists are sometimes released together. It contain names of students who slightly did not meet the university's cutoff mark for the year. Most times UNILORIN 2nd, 3rd and 4th supplementary lists are released in January. After that, students will also be asked to come to school immediately for their clearance too.
UNILORIN Direct Entry list
Just like UNILORIN supplementary admission list, UNILORIN Direct Entry admission list is also released in January too. This list usually contain names of candidates who took UNILORIN direct entry form in JAMB. Check here to see how you can apply for UNILORIN Direct Entry through JAMB in 2021/2022.
How to check UNILORIN admission list
To check your UNILORIN admission status, kindly follow the steps below: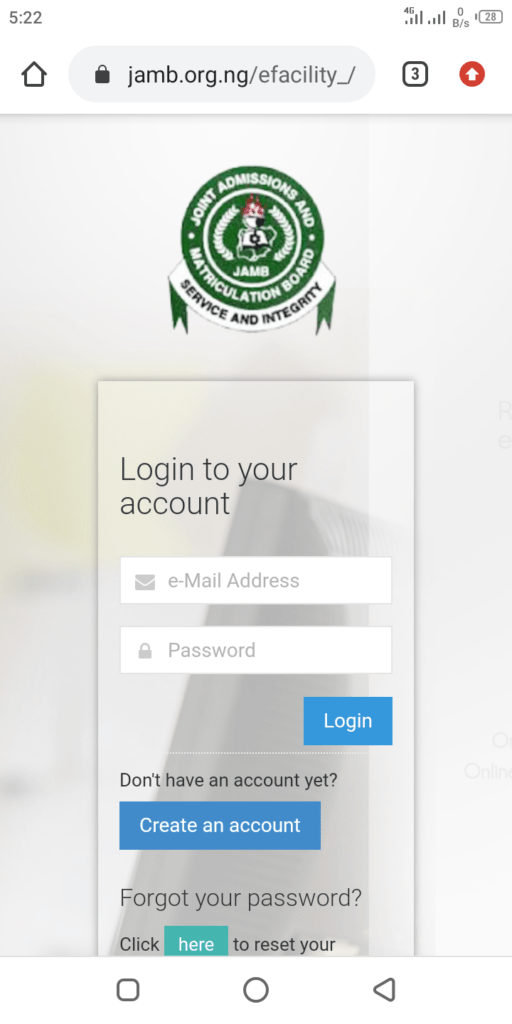 Visit JAMB portal using the link below: jamb.org.ng/efacility.
Now enter your JAMB email and password as requested in the page.
If you are using a smart phone, just scroll down and click on the "Check Admission Status" tab to continue.
Now, you will be asked to select your Exam year and Type in your JAMB registration number in the blank box. Do that and click on CHECK.
The next page that appears in your screen will show whether or not you have been admitted into the prestigious University of Ilorin (UNILORIN).
Alternatively, you can check any UNILORIN admission list by following the 3(three) steps below:
Step 1: visit UNILORIN admission portal using the link below:
https://uilugportal.unilorin.edu.ng/putme_login.php
Step 2: Enter your JAMB Registration Number and Surname in the required fields and the click on login.
Step 3: Finally, click on Check Admission Status link to confirm your UNILORIN admission status.
If you have been admitted, i enjoin you to save to page immediately and accept your admission through JAMB CAPS as a confirmation that you accept the admission offered to you.
Must read:
Cheapest universities in Nigeria this 2020
Cheapest universities in Ghana for international students
See how to prepare for UNILORIN post UTME examination and pass excellently
Best time to read and understand effectively
Okay! Hope this article was helpful? I believe with this post, many aspirants will be cleared on the question as to how UNILORIN releases her admission lists.
Meanwhile, if you still have any question or contribution concerning this UNILORIN admission lists, i would like to hear from you.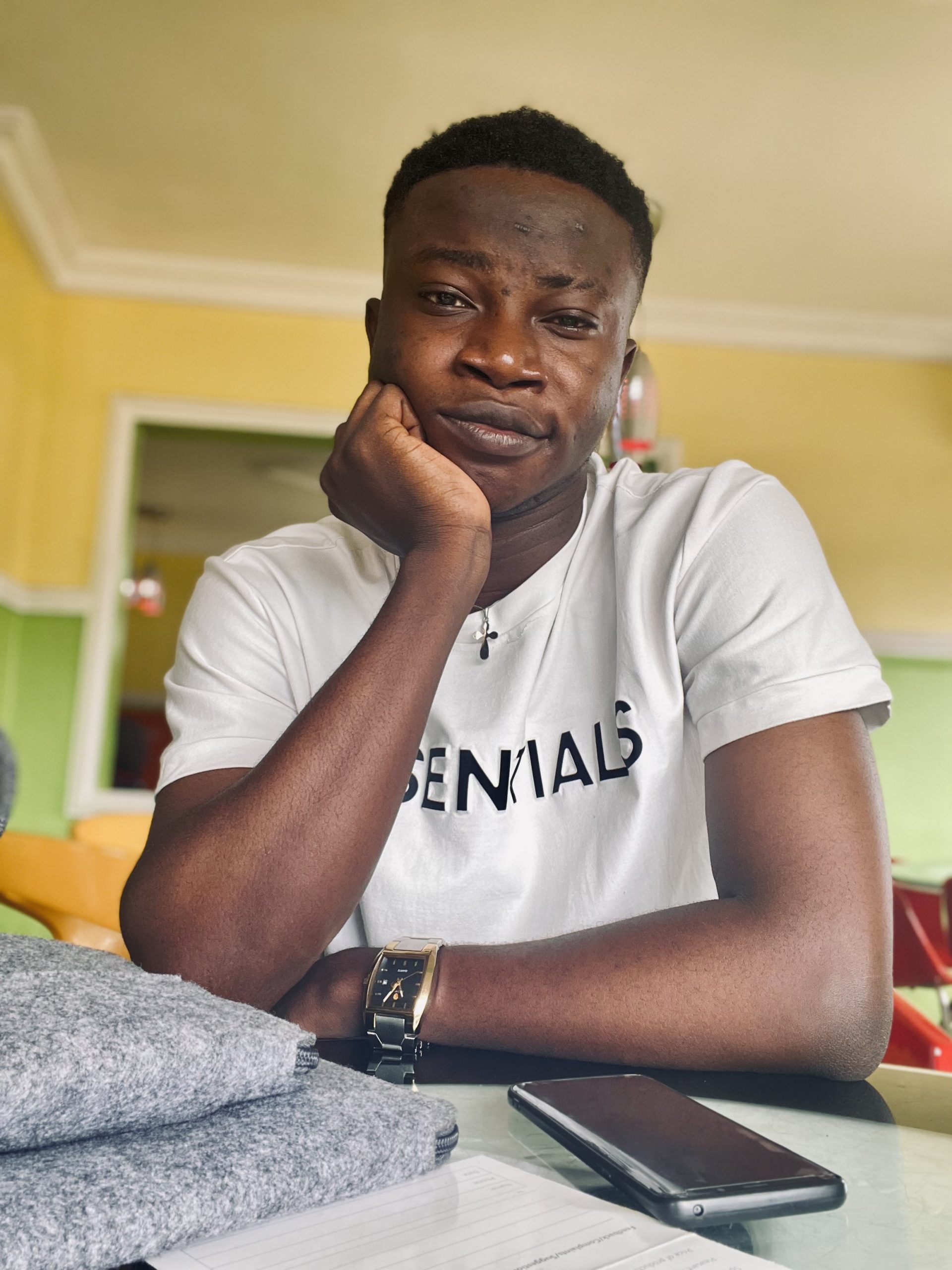 Edeh Samuel Chukwuemeka ACMC, is a Law Student and a Certified Mediator/Conciliator in Nigeria. He is also a Developer with knowledge in HTML, CSS, JS, PHP and React Native. Samuel is bent on changing the legal profession by building Web and Mobile Apps that will make legal research a lot easier.