Top 12 Best Business Schools in Canada: If you are looking to do a Bachelor's or even a post graduate degree in business administration in Canada, then congratulations! You have hit gold! This is just the article for you. Canada is a safe heaven for international students and these students stand a good chance of being gainfully employed because of the many industries that are established all over the country. Visa after graduation is also guranteed for MBA students. What this means is that after the Masters in business administration program for instance, graduates can stay back and work in Canada for a few years or more. Graduates of these business schools also have the opportunity to work for multinationals and blue chip companies. This is because the degrees obtainable at these schools meet global best standards.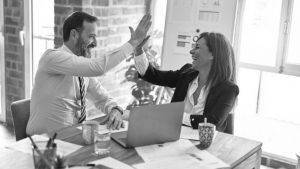 Be sure to send in your applications to these schools if you want the best education in business that Canada can offer.
Recommended: Best online universities in the world
Top 12 Canadian Business Schools 2023
1. Sauder Business School- University of British Columbia (UBC): Located in Vancouver on the point grey campus of the University of British Columbia, this school plays host to over 4,000 students which is a very diverse demographic as 70% of it is made up of international students. There is a very large employment market for fresh graduates of the school especially in the Vancouver tech sector. The full time MBA runs for a period of 16 months while the part time program lasts for 28 months.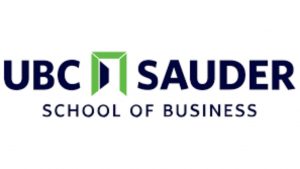 The school has a very stringent selection process and applications for admission are carefully examined. Applicants are required to have at least a first degree and some years of experience to be accepted for the Masters in business administration degree program.
Ranked among the top 100 business schools in the world, Sauder business school has secured a place for itself with other prestigious business schools the world over with affordable tuition fees.
Workshops on business development and semester trips abroad are just a few of the many side attractions that come with the MBA and BBA degree programs.
Recommended: Cheapest universities in Canada 2021
2. Schulich School of Business- York University: Local and international students are welcome to study for undergraduate, masters and PhD degrees at this school especially as the school operates a flexible and liberal selection system and the application process is relatively easy as compared to what is obtainable in other institutions.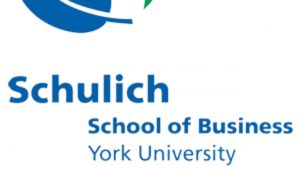 Graduates of this school are equipped with relevant skills to make waves in whatever they find to do and find solutions to existing and emerging problems in the private, public and even non-profit sectors of the economy. It is no wonder then that over 29,000 alumni of this great institution are gainfully employed in top tier companies in different countries of the world.
The Kellogg-Schulich Executive MBA is one program that is peculiar to this school and for which it is widely known. A list of the foremost business schools in the world would, indeed, be incomplete without this school on it.
Visitors to Schulich have lauded the good condition of the facilities of the campus, the excellent work and study ethics of the members of faculty and students as well as the general ambience of the school.
3. Ivey Graduate School- Western University: Named the simplest graduate school in Canada in 2017, Ivey, as it is popularly known, prides itself in providing its graduates with the required skills and knowledge suitable for engaging and overcoming challenges and obstacles that are characteristic of corporate leadership fearlessly.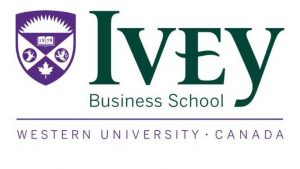 Carlos Gonzalez is an alumnus of the school and he recounts how the MBA program he underwent there was 'transformational' for him and how he learnt to figure out solutions to everyday problems from the most mundane things.
Ivey graduate school has been placed as the 88th on the World 100 best business schools rankings.
Also see: Ways of promoting national unity and progress
4. Desaultes Faculty of Management- McGill University: this school offers a joint MBA/MD with the school of drugs as well as a joint MBA/ Law program with the school of law.
In addition to the summer program for university students visiting from other universities, the school has an undergraduate exchange program with 70 other universities.
Like sister schools, for example, Ivey and Queens, this school has a very tight acceptance process thus, only a few applicants are accepted from the multitude that apply for the limited slots every year.
Other information such as the duration of the full time MBA program (which is two years) and the available courses offered by the faculty are a click away on the school's website.
5. Joseph L. Rotman School of Management- University of Toronto: otherwise referred to as Rotman School of Management, this school was named after its principal benefactor, Mr. Joseph Rotman.

By the Financial Times 2013 rankings, this school occupied the 20th place in North America and 46th in the world.
The school affords its students the opportunity to go on study tours to different countries of the world as part of its international and interschool exchange study program. Efforts are being put in place to see to the accommodation of more programs, courses and ultimately more students in the school. This is in view of the ever growing number of students, a large percentage of which comprises international students.
On the down side though, this school runs one of the most expensive MBA programs in Canada with tuition fees as high as $101,350 CAD.
Also see: How to become a successful business entrepreneur
6. Alberta School of Business- University of Alberta: Established in 1916 and located in Edmonton, Alberta, Canada, this school is the first and oldest accredited business school in Canada. It is ranked as the fourth best school of business in Canada by the Maclean's Rankings 2019.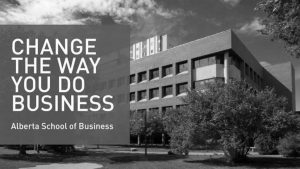 Corporate social responsibility and research are the core hallmarks of the institution.
7. HEC, Montreal Graduate School- Montreal, Quebec, Canada: The full name of this school in French is "Ēcoles Des Hautes ètudes Commerciales de Montreal" but it's known simply as HEC in English.
Established in 1907, this school prides itself as the first management school in Canada as held by the Board of Trade and Metropolitan, Montreal.
The school offers an assortment of programs and degrees ranging from undergraduate to masters and PhD programs. Some courses also hold online classes.
Some important alumni of the school include: Antione Arnault, CEO of Berluti; Stephane Bedard, Quebec politician and lawyer as well as Veronica Canals Riba the Minister of Tourism at Andorra.
8. Smith School of Business- Queens University: Stephen J. R. Smith graduate school commenced its undergraduate business program in 1919 making it the oldest Bachelor of Commerce program in Canada. In fact, the first woman to receive an undergraduate business degree, Beatrice Eakins was a 1992 graduate of the school.
Extracurricular options are available in areas like consulting, accounting, marketing and finance to students pursuing MBA or BBA degrees.
This school was rated first nationally in the highest number of graduates employed as CEOs or an equivalent of that position in a Fortune Global 500 Corporation. To wrap it up, the school is also fully accredited by the AACSB (United States) and the EFMB (EQUS) (Europe). The school offers an Accelerated MBA (AMBA) which is a twelve months program for graduate students.
Douglas Peters, former secretary of state is an alumni of the school.
Recommended: Causes, Effects and solutions to bad leadership in Africa
9. DeGroote Business School- MacMaster University: The name of the school was chosen in 1922 in honour of Canadian Philanthropist and entrepreneur, Micheal G. DeGroote. In addition to the traditional undergraduate and postgraduate programs, the school offers internship opportunities as well as professional certifications. The postgraduate degrees are the MBA and EMBA. Exceptionally notable amongst the committee of Canadian business schools for its focus on empirical learning via co- up as well as specialization in Health Services Management. The school is accredited by the Association of Advanced Collegiate Schools of Business (AACSB).
10. John Molson School of Business- Concordia University: Established in Montreal, Canada in 1974, this school was founded in a conducive environment which is quite favourable for international students.
The school comprises 5 departments offering 18 programs and a large student body of which 8,497 of them are international students who come from over 150 different countries of the world. Likewise, the members of faculty are diverse, being drawn from about 32 different countries.
The school boasts over 55,000 alumni members since its inception.
Recommended: Most beautiful college campus in India
11. Wilfrid Laurier University Lazaridis School of Business and Economics: The biggest business and economics co-op programme in the nation takes place at Lazaridis School of Business and Economics. With 14 specialisations available, the institution has over 6,000 students enrolled in undergraduate and graduate programmes.
Although no time range is mentioned, the university states that 100% of bachelor of economics students and 98% of bachelor of business administration graduates are employed. Those that stay in the sector later on will benefit from the access that students are given to corporations as well as the networking opportunities from such a vast and diverse programme.
12. University of Waterloo Conrad School of Entrepreneurship and Business: It only is natural that the city has a school of entrepreneurship and business given that it is one of Canada's technological hubs. Conrad has been enhancing students' employable abilities and collaborating with business titans like RIM, the Blackberry manufacturer (also based in Waterloo), since 2002. The number of pupils who attend Conrad School annually is about 1,200.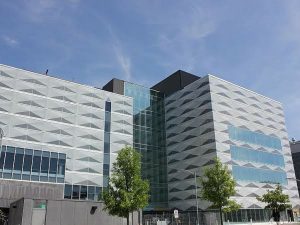 One of the former world's largest corporations partner with the school. The Blackberry's creator, Research in Motion, was established in Waterloo. Students who are interested in creating the next big technology innovation can gain unmatched expertise at Waterloo because it is one of the nation's tech hubs and is sometimes referred to as the Silicon Valley of Canada.
If you want to see more information about the best business schools in Canada currently, i enjoin you to watch the YouTube video below.
RECOMMENDED: 10 Secrets to become rich overnight that actually works
Conclusion
Every school is unique in its own way thus, it might prove to be a dicey situation when one has to choose which school to go to out of so many great options. The key is to find the school that suits you, one that matches your academic goals, education budget and other specifications.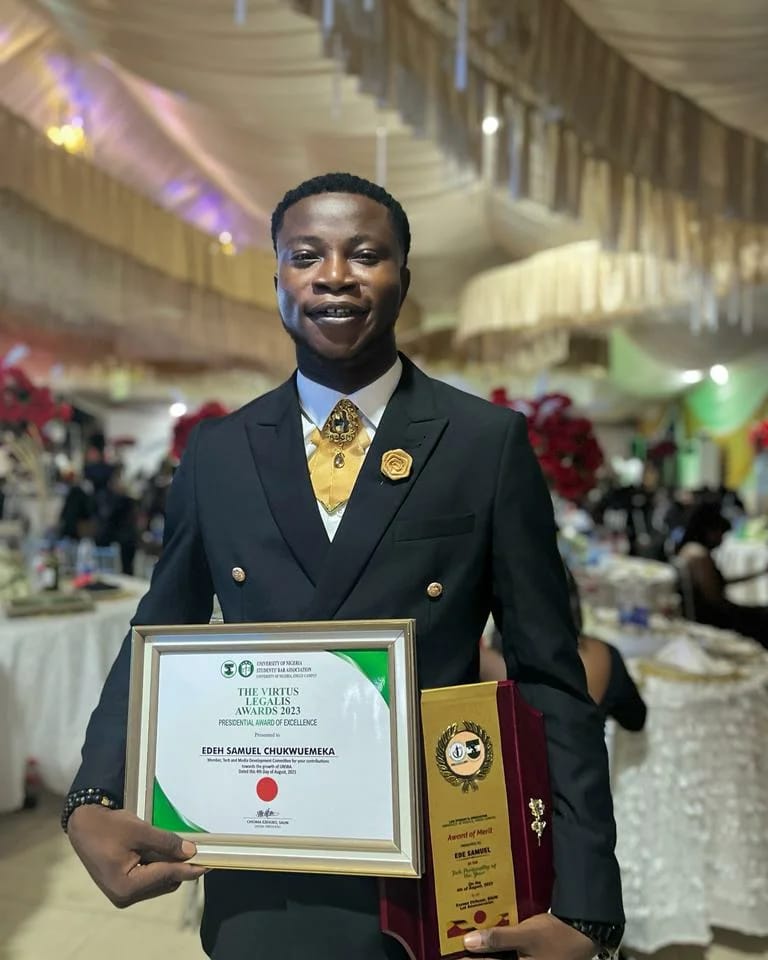 Edeh Samuel Chukwuemeka, ACMC, is a lawyer and a certified mediator/conciliator in Nigeria. He is also a developer with knowledge in various programming languages. Samuel is determined to leverage his skills in technology, SEO, and legal practice to revolutionize the legal profession worldwide by creating web and mobile applications that simplify legal research. Sam is also passionate about educating and providing valuable information to people.