Most beautiful universities in India: India is an interesting subject to study because of its rapidly growing status as a major global economic force and its rich, thousand-year history. Because of the nation's varied cultures, languages, and customs, Indian institutions provide an intriguing tapestry of experiences that go beyond their outward attractiveness. Living and education expenses in India are very reasonable, and many universities provide financial help and scholarships to international students. In most universities, instruction is conducted in English, which is also widely spoken. However, it might be beneficial to pick up a few Hindi words and the regional accents.
The nation has some breathtakingly gorgeous university campuses that exhibit the best of its natural beauty, architectural ingenuity, and cultural variety. These Indian institutions have stunning campuses that may be of interest to you for your studies.
Recommended: Top Law Firms and Best Lawyers In South Africa
Top 9 Most beautiful college campuses in India
1. Govind Ballabh Pant Institute of Engineering & Technology, Pauri: Located in Pauri, Uttarakhand, Govind Ballabh Pant Institute of Engineering & Technology is a reputable engineering school. It provides graduate and undergraduate engineering and technology programmes.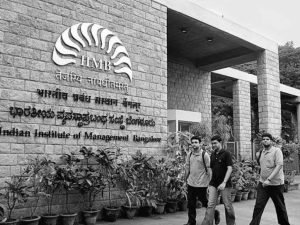 Situated in Pauri's breathtaking scenery, the GBPIET campus offers a calm and motivating study atmosphere. The campus has a serene environment and is surrounded by beautiful flora. The institute offers resources such as labs, a library, and athletic fields to guarantee pupils a well-rounded education. Because GBPIET is located adjacent to numerous well-known hill stations, like Mussoorie and Lansdowne, students have the opportunity to explore and take in Uttarakhand's natural beauty while pursuing their education.
2. Indian Institute of Management, Bangalore: Management Institute of India One of India's top business schools, Bangalore offers doctorate and postgraduate management programmes. Surrounded by rich nature, the IIM Bangalore campus is situated in a calm and expansive environment. It offers students seeking management education the perfect learning atmosphere. To meet the demands of the student body, the campus also features a well-stocked library, dorms, and recreational areas.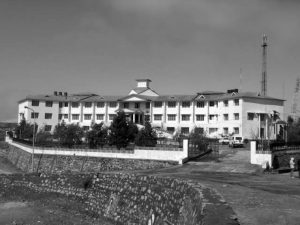 The school is renowned for the "Tiger Lounge," an outstanding piece of architecture. The Tiger Lounge is a unique building shaped like a tiger, signifying power, agility, and leadership. It is a well-liked meeting place for students to unwind, socialise, and have discussions on concepts.
Recommended: Best Countries to Visit in Africa for Tourism/Vacation
3. Indian Institute of Technology, Delhi: IIT Technology, a prominent network of government-owned, centrally sponsored technical institutes spread across India, is located in Delhi and is owned by the Ministry of Education. Some of the best brains in the nation have come out of these universities, and they have made important contributions to a wide range of disciplines, including science, engineering, and technology.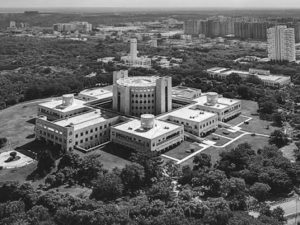 South Delhi's Hauz Khas is home to the IIT Delhi campus. It covers an area of more than 320 acres and is renowned for its lovely, tranquil surroundings. It has open spaces, residential quarters, a student activity centre, contemporary academic buildings, and a library. Additionally, a monument known as the "Saraswati Statue" is located there. This monument honours Saraswati, the Hindu goddess of wisdom, music, and the arts, and it is situated next to the administrative building. It represents the institute's dedication to knowledge acquisition and academic success.
4. Pearl Academy, Jaipur: The 1993-built Pearl Academy's architecture is a stunning fusion of classical Indo-Islamic design, traditional Rajasthani components, and modern design characterised by collisions of formal geometry. The 1.2-hectare (approximately) campus is located in the arid Kukas industrial area of Jaipur. It is inspired by elaborate Rajasthani building elements like baoli (step-well) and jaalis (perforated stone screens), as well as features like open courtyards and self-shading to provide relief from the heat in the mornings and extensive use of pillars and railings to create a thermal underbelly for warmth at night.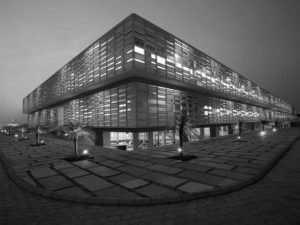 At the 2009 World Architecture Festival Awards (WAF Awards) in Barcelona, Spain, Morphogenesis's use of architecture for both design and usefulness won it the World's Best Learning Building title.
Recommended: Smartest People In The World With High IQ: Top 14
5. Indian School of Business: The Indian School of Business in Hyderabad has one of the most exquisite campuses in India, spanning 260 hectares. The architecture, which includes 500 seats in an auditorium, exquisite brick buildings, natural rocks, tree canopies, and an outdoor atrium, combines modern and natural features.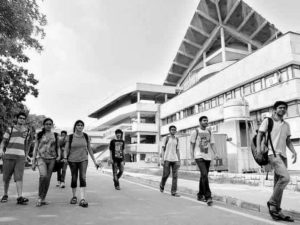 Following the model of its Mohali campus, the unique and sustainable campus design features reduce space waste and enhance functionality and efficiency. There are LEED-rated green buildings on both campuses. Additionally, the Mohali campus spans 70 acres and offers breathtaking vegetation and beauty thanks to its understated design that has been skillfully merged with the surrounding landscape.
6. Indian Institute of Science, Bengaluru: The economic and educational reforms implemented in pre-independence India by founder Jamsetji Nusserwanji Tata led to the establishment of Bengaluru's Indian Institute of Science (IISc) in 1909. Otto Königsberger, a German architect, created the institute, which is spread across 150 hectares and incorporates European functional architectural characteristics.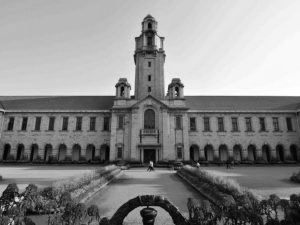 In 1944, Koenigsberger planned the auditorium and dining hall and finished the IISc building. Among his other designs were the 1946 unique closed-circuit wind tunnel, which was purportedly India's first, and the historic Aerospace Engineering building. Prominent figures like Vikram Sarabhai, Homi J Bhabha, and CNR Rao are among its past pupils and faculty members.
Recommended: Most Difficult Exams in the World
7. Indian Institute of Management, Kozhikode: Located in Kozhikode, Kerala, the Indian Institute of Management Kozhikode is a highly esteemed business school. It provides doctorate and postgraduate courses in research, executive education, and management.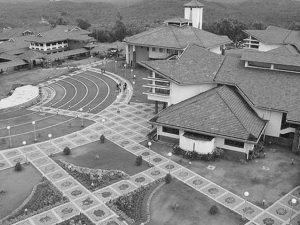 The Western Ghats provide a tranquil and attractive backdrop for the IIM Kozhikode campus. The college is renowned for its charming natural setting and stunning architecture. It has state-of-the-art infrastructure, well-appointed classrooms, and contemporary academic buildings to support a vibrant learning environment. To meet the various requirements of the students, the campus also has amenities such a library, student activity centre, sports complex, auditoriums, and dorms.
8. Jaypee University of Information Technology: This esteemed university may be found in Solan, Himachal Pradesh, India. Its main objective is to offer research and educational opportunities in the field of information technology.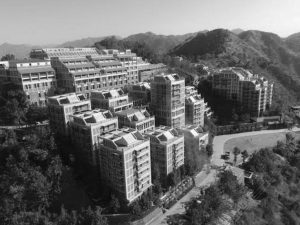 The JUIT campus provides a calm and supportive academic environment, tucked away in the picturesque hills of Himachal Pradesh. Modern, well-designed buildings with cutting-edge amenities may be seen on campus. To assist students in their academic pursuits, it offers large classrooms, well-stocked libraries, and well-equipped labs. In addition, the institution has a bustling student activity centre, sports facilities, and hostels.
Recommended: Richest Musicians In Nigeria And Their Networth
9. Birla Institute Of Technology & Science, Pilani: One of the well-known BITS campuses, is situated in Pilani, Rajasthan. This esteemed private institution is well-known for its top-notch academic offerings and chances for research.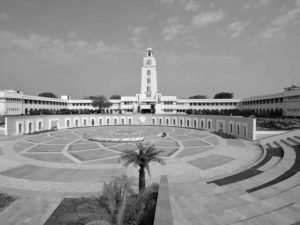 The buildings on the expansive BITS Pilani campus include a mix of contemporary technology and elements of traditional design. Its well-appointed classrooms, libraries, labs, and other academic spaces guarantee a supportive atmosphere for study and research.
Recommended: How To Carry Yourself As A Woman: Top 10
Conclusion
As you can see, India is home to a number of really gorgeous universities with some very special academic offerings. Beyond the aesthetics of campuses, the nation is beautiful, known for its lively customs, rich cultural legacy, and kind people. Both foreign tourists and international students have fallen in love with it.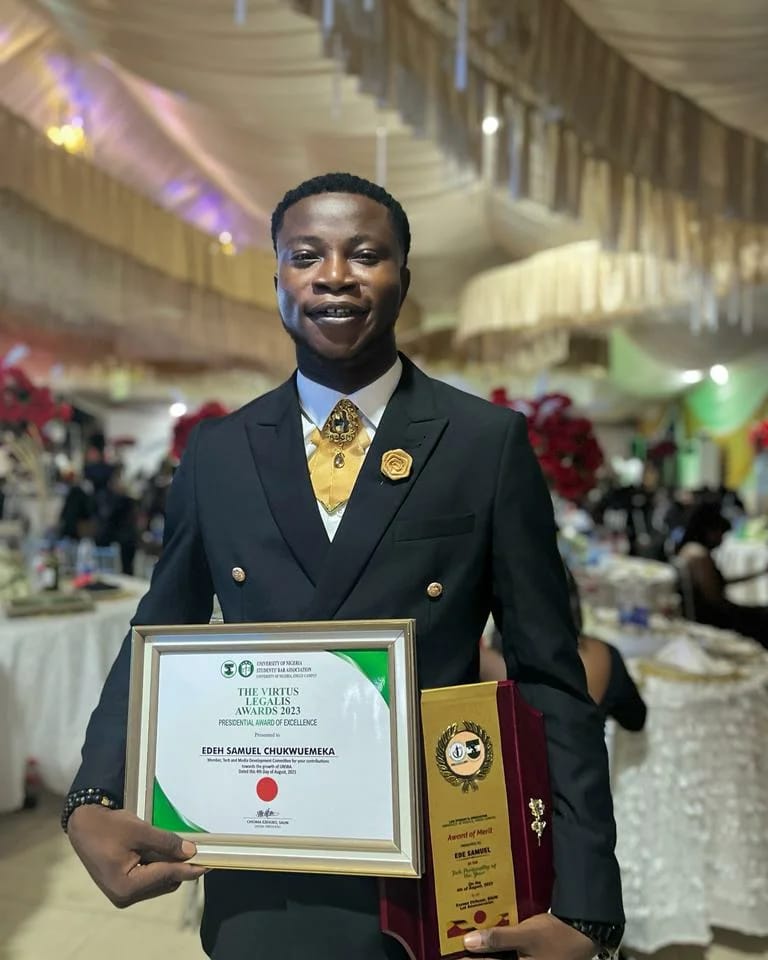 Edeh Samuel Chukwuemeka, ACMC, is a lawyer and a certified mediator/conciliator in Nigeria. He is also a developer with knowledge in various programming languages. Samuel is determined to leverage his skills in technology, SEO, and legal practice to revolutionize the legal profession worldwide by creating web and mobile applications that simplify legal research. Sam is also passionate about educating and providing valuable information to people.