Best countries to visit in Africa: Africa is the world's second-largest and second-most-populated continent, with much more to offer than safaris, beaches, and pyramids. Its 54 mainland and island countries each have their own own history, heritage, and culture, which is part of what makes traveling around Africa so fascinating.
Africa, which is home to a diverse range of cultures and languages, offers an enticing blend of old and contemporary, since many of its centuries-old traditions and practices are still practiced today.
Its remarkable natural beauty makes it a delight to explore, and its captivating historical and cultural treasures ensure that there is plenty to interest everyone. The continent in all of its beauty and culture, has certain countries or parts that are tourist magnets.
Recommended: Causes, Effects and Solutions to Conflict in Africa
Top 11 Countries to Visit for Vacation/Tourism in Africa
Ten must-visit countries in Africa which will definitely tickle the ecstasy of a Tourist in Africa are:
1. Tundavala Gap, Angola: Angola has a good number of spellbinding panoramic scenes, and the Tundavala Gap  is one of them. The Tundavala Gap is the main geological attraction in the Huila province. It sits between the Angolan cities of Namibe and Lubango, and captures the essence of Angola's beauty.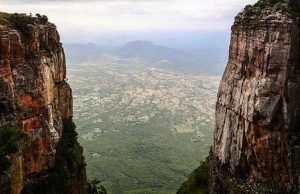 Tundavala Gap is a thrill-seeker's paradise. Hence, it's a perfect place to explore and drawer close to nature. The fact it's 2,300 meters high makes it not just a desired destination for tourists but also a perfect place for hiking. Not mention it's sheer rock faces and forest landscapes which are perfect for natural photography.
2. Sossusvlei Dunes, Namibia: Sossusvlei located at South Western, Namibia is one of the largest conservation area in Africa. It consists of a very large area which includes numerous famous attractions such as: Desert, big dadddy, Sesrien Crayon, Dune 45, amongst others.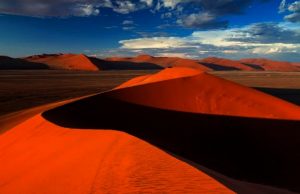 Sossusvlei is famous for it's very large and red dunes which appears to be the tallest in the whole world. Additionally, Sossusvlei has a spectacular surrealistic landscape, Sesriem canyon's vertical cliffs, and an overall beauty and uniqueness which makes the most visited attraction in Namibia and one of the most beautiful places to visit in Namibia.
Also see: Causes, Effects and Solutions to bad leadership in Nigeria
3. Le Morne Brabant, Mauritius: Mauritius has a lot to offer to travelers looking for picture-perfect sites and attractions. One of such places is Le Morne Brabant. Le Morne Brabant is a magnificent basaltic mountain which rises to an altitude of 556 meters. At the top of the Mountain is a 12-hectare (30 acres) summit that offers spectacular views of the beautiful surrounding lagoon.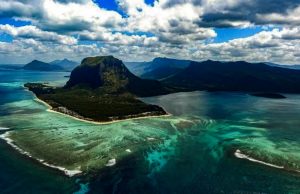 The mountain top also has stunning overhanging steep slopes as well as caves. Hence, making it a wonderful place to visit. Furthermore, Le Morne Brabant is an excellent destination for hikers as it offers these Hikers superb view of the mountain's underwater waterfall.
4. Maletsunyane Falls, Lesotho: Lesotho has some eye catching attractions, and the Maletsunyane Falls is not an exception, as it is one of the beauties to behold in Africa.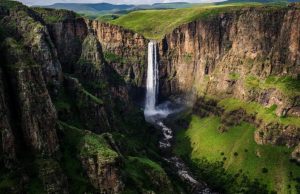 The Maletsunyane Water falls is 192 metre high (630ft), therefore making it one of the highest single dropping water fall in Africa. This Waterfall is unique, as it creates a fantasy feature scenery surrounded by Magnificent Cliff walls and it also offers a destination for not just site viewers, but also for Hikers, Swimmers, Mountain Climbers, Trout fishers, and Rock Climbers. Thus, making this place a beautiful place to visit.
Recommended: 9 Differences Between Animal and Plant Cells
5. Okavango Delta, Botswana: The Okavango Delta is an Island river located at North-western Botswana. It is known for it's wildlife diversity, water bodies safaris, permanent marshland, seasonally flooded plains, Water free of Mud, plethora of Plant, bird, fish, and animal species including endangered ones, and it's exceptional camps and lodge for Tourists.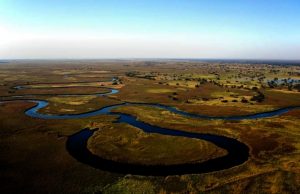 These and more make the Okavango Delta a very beautiful and interesting place to visit in Africa, and accounts for it's inclusion as a UNESCO world heritage site, and one of the Severn Natural wonders of Africa.
6. Giza, Egypt: Giza, Egypt is another beautiful place to visit in Africa. This place is home to a good number of iconic and ancient Egyptian monuments which includes: The Three pyramids built as Royal Mausoleums in 26th Century B.C, the Ancient Egyptian Royal sacred structure, the great Sphinx, the great pyramid of Giza and the pyramids of Khafre, Menkaure, and Khufu which is one of the ancient seven wonders of the World.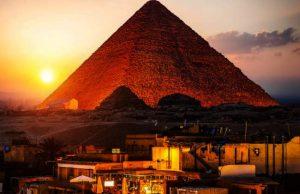 Indeed, there are lots of ancient structures in this City of Giza. Hence, making it a desired destination for Tourist's and a perfect place for learning history, exploring and cite seeing.
Recommended: Most beautiful countries in Africa: Top 10
7. Victoria Falls, Zimbabwe: Victoria Falls is a resort in the North province of Zimbabwe. It is definitely a place to visit in Africa as it has the largest single Curtain of falling water in the World. Additionally, with it's Width of 1708m and height of 108m, it is the largest waterfalls in the World.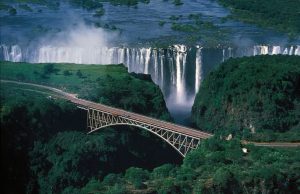 The exquisite view of this Waterfalls may be viewed from the Zimbabwe rain forest. An adventure in this Rain forest and the Victoria falls worth every penny. So therefore making it a scintillating place to visit.
8. Serengeti National Park, Tanzania: The Serengeti National Park is a UNESCO World Heritage Site which boasts of thousands of Wildlife, including but not limited to: Lion, Zebra, Buffalo's, Mammals, Cheetah, Giraffes, and African Wild dogs.
It is therefore considered one of the Seven natural wonders of Africa, the best Wild life conservation Park to visit in Africa, and one of the greatest Wildlife destination on Earth. Hence, the reason this Park attracts thousand of visitors yearly and still remains a place to visit in Africa.
Also see: How to become a successful lawyer
9. The Great Rift Valley, Kenya: Kenya is a Country to visit in Africa, and one attraction therein is the Great Rift Valley Province, which is the largest and most economically important province in Kenya.
This Province had a good number of attractions, particularly the three Soda Lakes, which have been a preferred Tourist destination. These three Soda Lakes are: Lakes Bogoria, Nakuru, and Elementeita. They are called Soda Lakes because they are alkaline with a pH value ranging from 8-12, and they have a high concentration of principal ions.
These lakes are beautifully posited, and it's serene environment, photogenic area and relaxing atmosphere makes it a great place for visitation and relaxation.
10. Gorilla Trekking, Rwandan: There is no doubt that Rwanda is one of the awesome places to be in Africa. The country is flooded with many recreational cites and national pack to visitors.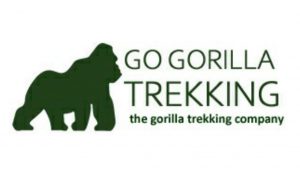 Go Gorilla Trekking is another interesting place you might be interested in visiting in Africa. Unlike other places, Go Gorilla Trekking offer their services at a very cheap price in different packages, making it very affordable for visitors. Aside Gorilla trekking, Rwanda has other interesting places like the Volcanos National Park, Akagera National Park, Gisenyi, Kibuye etc.
Recommended: Best Countries to do Your Master's Degree Abroad
11. Hoggar Mountains, Algeria: Finally on my list is the Hoggar Mountains, a highland region in Central Sahara, Algeria. This region has unique mountain peaks with lots of Mountains therein, the highest being Mount Tahat which is 9,541 Feet tall.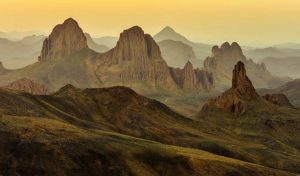 Mountains in this Mountain peak cover an overwhelming area of 550,000 square km and is said to be composed of Metamorphic rock estimated to be two billion years old.
The Hogger Mountains is a very adventurous place to visit, as in addition to it's diversity of Mountains, it has the Ahagger National Park which is one of the largest National Park in Algeria and is another wonderful tourist destination; rich in Ecosystem, Specie of Wildlife, and vegetation's, not to mention the presence of Mountains therein.
Recommended: Easiest ways to make money online
In conclusion, the list could go on as Africa has a good number of beautiful places which have been a center of attraction all over the world. However, for the purposes of this Article, only these aforementioned places have been considered, and trust me they are great places which you will love to visit and will not have any regrets when you eventually do so.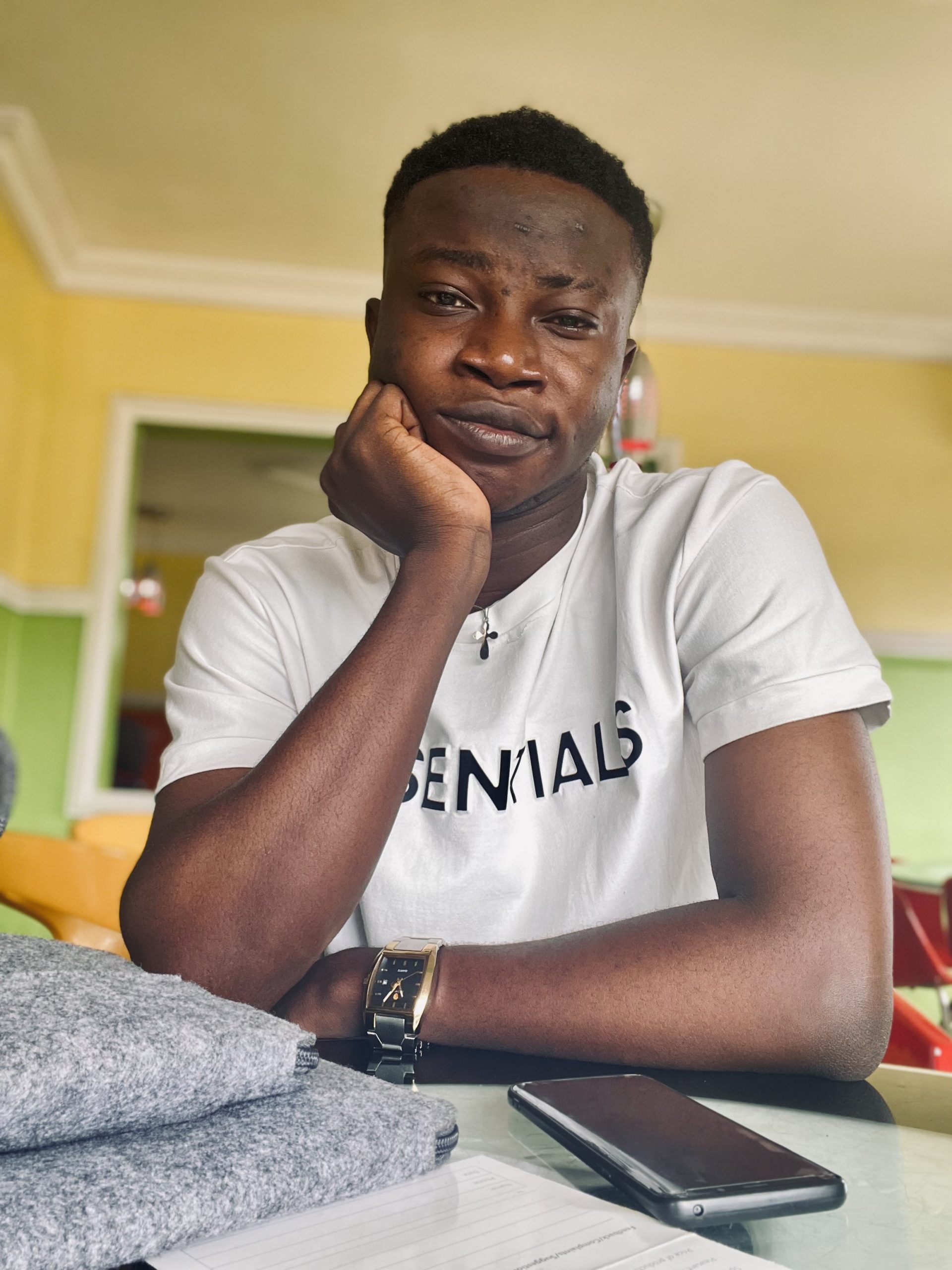 Edeh Samuel Chukwuemeka ACMC, is a Law Student and a Certified Mediator/Conciliator in Nigeria. He is also a Developer with knowledge in HTML, CSS, JS, PHP and React Native. Samuel is bent on changing the legal profession by building Web and Mobile Apps that will make legal research a lot easier.