Richest female footballers in the world: Football, the most popular and adored sport in the world, has countless international stars who contribute to its appeal to fans of all ages, including women. The fact that women are paid less than men for the same job, as is true in almost every other aspect of modern life, even though both genders are giving their all in their work, is well known. This is true even though their duties continue to be the same and occasionally even require more work.
But even though there are still unfair disparities between men's and women's sports, not just in the world of football, these great women are giving it their all on the field to demonstrate their love and respect for the profession they have chosen. We're going to look at the wealthiest female football players in this article.
Recommended: Richest footballers in the world 2022
Top 12 Highest Paid And Richest Female Footballers In The world 2023 (With Pictures)
1. Marta: The top player on our list of the wealthiest female football players is Marta Vieira da, Silva. The accomplished young lady currently plays forward for Orlando Pride as well as the Brazilian national team. She has won numerous titles and honors, making her one of the most accomplished female football players in the world. After scoring 112 goals for her nation, she is now Brazil's top international goal scorer of either gender.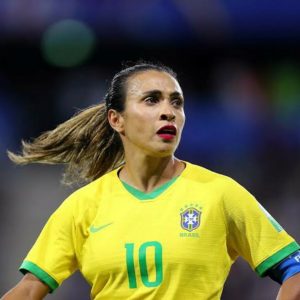 She currently holds the record for both the men's and women's FIFA World Cup competitions in terms of goals scored! She is also the first player in both men's and women's competitions to score in five World Cups. A sizable fortune has undoubtedly been accumulated by the Brazilian female star as a result of her success at the club level and other achievements.
2. Wendie Renard: The French have a net worth of $10 million. Renard, Wendie is the second name listed among the world's richest female football players Renard, who was born on July 20, 1990, currently serves as both the captain of the team for France as well as the Division 1 Féminine team Olympique Lyonnais. Renard, one of the best goal scorers on defense in women's football, has won numerous awards and accolades, including a record-breaking 14 French League championships.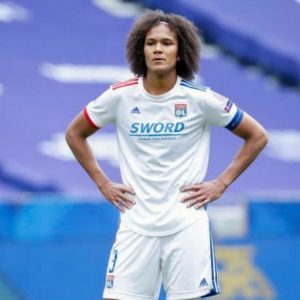 Additionally, she has won the Valais Women's Cup, one International Women's Club Championship, one Trophée des Champions, and seven UEFA Women's Champions League championships. Her current net worth is $7 million, which places her on our list of female football players with the highest net worth.
Also see: How To Build a Godly Relationship with Your Partner
3. Amandine Henry: Amandine Henry, is a well-known footballer who plays defensive midfield for Olympique Lyon as well as the French national team. She has also played for numerous other clubs at the club level, including Portland Thorns, CNFE Clairefontaine, and Paris Saint-Germain, for whom she kicked the ball on loan. She won numerous honors during this time, including six UEFA Women's Champions League awards with Lyon, eight Coupe de France female awards, and 12 Division 1 females. She has also experienced greatness on a global scale.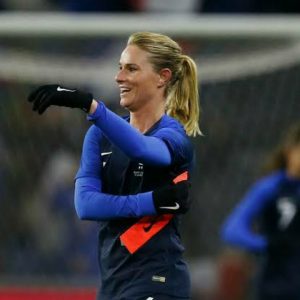 She received the Silver Ball honor at the FIFA Women's World Cup in 2015 while representing the nation at all levels. She also placed second behind Célia Sasic in UEFA's annual Best Women's Player in Europe competition in 2015. The rich winning woman has a 7-million-dollar net worth presently, which has earned her a place in our article today.
4. Alex Morgan: One of the most well-liked and well-known players in women's football is lexedMorgan.  Born on July 2nd, 1989. Morgan is a key player for the United States national team and kicks the ball for San Diego Wave FC of the National Women's Soccer League (NWSL). She began playing for her country in 2010, and in 2011 she was a member of the American squad at the FIFA Women's World Cup, making her the team's youngest player.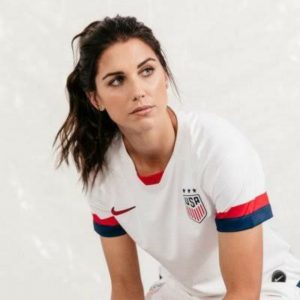 She acquired U.S. citizenship a year later. FIFA World Player of the Year finalist as well as female soccer athlete of the year. Her later successes included winning the FIFA Women's World Cup in 2015 and 2019, as well as the Silver Boot in the latter year. Regarding her net worth, you should be aware that Morgan, as a result of her numerous endorsement deals, was named by Time as the highest-paid American women's soccer player in 2015.
Also see: Richest TikTokers in the world and their net worth
5. Megan Rapinoe: Known for being the best and most well-known female football player, Megan Rapinoe has a long list of honors and accomplishments to her name, making her one of the most successful female football players. The 2019 Ballon d'Or Féminin winner, who also won the Best FIFA Women's Player award that year, has already won gold with the national team at the 2015 and 2019 FIFA Women's World Cups as well as numerous other accolades.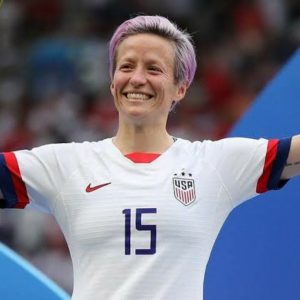 Intriguingly, Rapione is the first athlete—male or female—to directly score a goal from a corner at the Olympic Games twice. At the 2019 FIFA Women's World Cup in France, she was awarded both the Golden Boot and Golden Ball awards. Rapone's estimated net worth in 2022 is $3.7 Million, based on her earnings from her professional career and endorsement agreements with renowned companies like Nike.
6. Carli Lloyd: Carli Anne Hollins is n ex-professional soccer player from the United States. She has taken home two Olympic gold medals, two FIFA Women's World Cup titles, and won FIFA Player of the Year awards, and she has participated in four Olympic Games. After Geoff Hurst, Lloyd had become the 2nd footballer in history to score three goals in a senior FIFA World Cup Final when the U.s won Japan in the 2015 FIFA Women's World Cup. Lloyd was the very first player to ever score 3 goals in a FIFA Women's World Cup final game.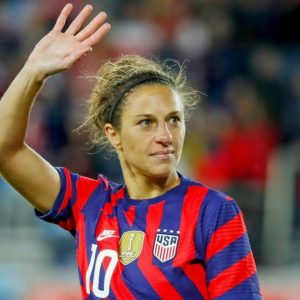 With six goals and one assist, she emerged as the competition's best player, taking home both the Silver Boot and Golden Ball Awards. After declaring that she would be leaving the national team soon, Lloyd played her final international match for the USWNT on October 26, 2021.
Recommended: How To Become Good At Math
7. Julie Ertz: On our list of the wealthiest female footballers is Julie Ertz, who comes in at number seven. Eight years old was when the wealthy, successful player first picked up a football, and he quickly moved up the success ladder. The 29-year-old is among the top women's football players in the world, winning t015 as well as the 2019 FIFA Women's World Cups.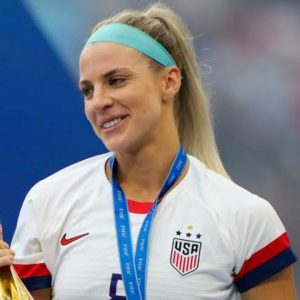 She was the second-youngest player on the 2015 U.S. FIFA team, behind 22-year-old Morgan Brian, which is interesting to know. Ertz performed admirably in every game of the tournament, earning her a spot on the FIFA Women's World Cup All-Star Team. The 2017 U.S. Female Player of the Year, one of the top players of her generation, has amassed a sizeable fortune and earned a spot on our list of the wealthiest female football players. with an estimated $3 million in net worth in 2022.
8. Ada Hegerberg: Ada Hegerberg is the ext wealthy female football player. She was born on July 10, 1995, and plays forward for Olympique Lyonnais as well as the Norwegian women's team. The former player for Kolbotn, Stabaek, as well as Turbine Potsdam has a long list of accolades and successes to her name. Her first notable accomplishment on the international stage came in 2013 when she assisted her team in finishing second at the UEFA Women's tournament.
She also represented Norway in matches at the 2015 FIFA Women's World Cup and the 2017 UEFA Women's Championship. The 2016 UEFA Best Women's Player in Europe Award went to Hegerberg. It's interesting to note that in 2018 she became the first woman to ever win the Ballon d'Or Féminin. Hegerberg currently holds the record for the most goals scored in a single UEFA Women's Champions League season; her net worth is estimated to be $3 million.
Also see: Richest Mobile Phone Companies In The World
9. Sam Kerr: Samantha Kerr, an Australian forward for Chelsea, is a brilliant, accomplished player who has already accomplished a great deal. As of 2022, she will have surpassed Tim Cahill's previous mark of 50 goals for Australia's men's and women's national teams. In the American National Women's Soccer League (NWSL), she also holds the record for most goals scored. Additionally, Kerr is the only female football player to have captured the Golden Boot across three leagues and three continents.
During the 2019 World Cup, Kerr became the first Australian player—among men and women—to score a hat trick at a World Cup match. Kerr is one of only four athletes to be nominated for the Ballon d'Or Féminin in all of its iterations, making her the first and only female football player from Australia to be named to the shortlist since the award's inception in 2018. She has also consistently appeared on the shortlist since 2017 for The Best FIFA Women's Player.
10. Christine Sinclair: Currently playing as a forward, the Canadian professional player also serves as captain of the Canadian national team and Portland Thorns FC.
With 188 goals, Sinclair is regarded as the international player who has scored the most goals overall, regardless of gender. With more than 300 caps, she ranks among the most active international football players. Like the other incredible, accomplished footballers on this list, Sinclair has a long list of accomplishments, including a gold Olympic medal, two Olympic bronze medals, the CONCACAF champion title, and 14 consecutive Canada Soccer Player of the Year awards.
Also see: Differences Between Herbivores And Carnivores
11. Lucy Bronze: Lucia Roberta Tough Bronze MBE is a female footballer born on the 28th of October 1991. Lucia is a professional female footballer and plays the England National Team as well as the one of the top class Spanish clubs; Barcelona. She plays as a right-back for both her country side and her club. She has a professional boot all career that started with her playing for clubs like Sunderland, Everton, Liverpool, Lyon and Manchester City.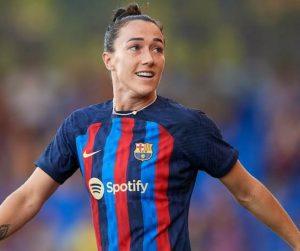 She is one of the most accomplished and have accumulated a fortune from her profession. Lucia Bronze has won the  UEFA Women's Champions League titles with Lyon Football Club as well as about three FA Women's Super League titles while playing for Liverpool and Manchester City.
Also see: Countries with the lowest divorce rates worldwide
12. Hope Solo: Hope Amelia Stevens (née Solo; born July 30, 1981) is an American former soccer goalkeeper. She was a goalkeeper for the United States women's national soccer team from 2000 to 2016, and is a World Cup champion and two-time Olympic gold medalist. After playing at the collegiate level for the University of Washington, she played professionally for the Philadelphia Charge in the Women's United Soccer Association (WUSA).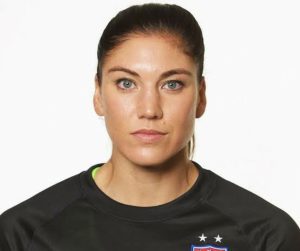 When the WUSA folded after her first season, she traveled to Europe to play for the top division leagues in Sweden and France. From 2009 to 2011, she played in the Women's Professional Soccer (WPS) for Saint Louis Athletica, Atlanta Beat and magicJack. After the WPS ceased operations in early 2012, she played for the Seattle Sounders in the W-League. She most recently played for Seattle Reign FC in the National Women's Soccer League, the top division of women's soccer in the United States.
Recommended: How To Study And Prepare For An Exam in One Day (24 Hours)
Conclusion
Football is the most popular sport and is one of the highest paying in the world, not just for men but also for women, with both genders making millions of dollars doing it. In this article, the top ten richest female football players—who each have enormous wealth to their names—were profiled.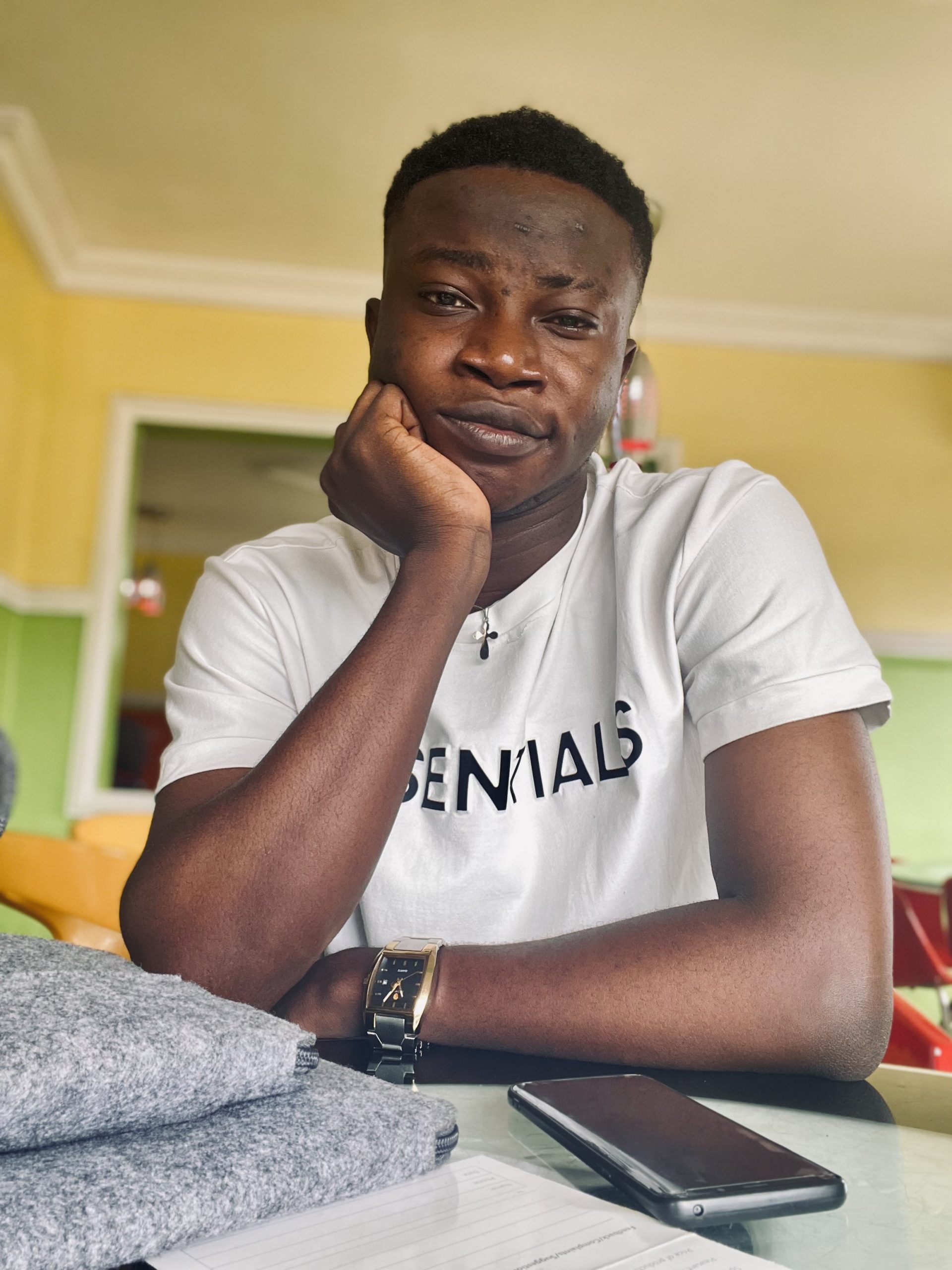 Edeh Samuel Chukwuemeka ACMC, is a Law Student and a Certified Mediator/Conciliator in Nigeria. He is also a Developer with knowledge in HTML, CSS, JS, PHP and React Native. Samuel is bent on changing the legal profession by building Web and Mobile Apps that will make legal research a lot easier.