Top 12 Most Followed Nigerian Celebrities On Instagram: Instagram has unquestionably remained one of the most popular social media platforms for celebrities to communicate with their fans. Musicians and other celebrities have utilized the video and picture sharing network, which has been compared to a virtual journal, to bring followers closer to them and even divulge some aspects of their private lives.
Many Nigerian music singers have amassed millions of Instagram followers as a result of their fame, vibe, and influence on fans, among other factors. Others succeed in attracting followers on social media through giveaways, extravagant lifestyles, fashion styles, controversial statements, and amusing content, among other things.
However, the majority of people continue to wonder who has the most Instagram followers. In 2022, the most followed Nigerian singer on Instagram will be the star with the biggest number of followers. This page includes a complete list of Nigerian celebrities with the most Instagram followers, as well as the number of followers they will have in 2022.
Recommended: Best and Most popular Musicians in Africa
Top 12 Most Followed Nigerian Celebrities On Instagram 2023
1. Davido (with 23.1 million followers): David Adeleke, aka Davido, aka OBO, has surpassed 20 million Instagram followers. On the social media network, he has become the most followed Nigerian musician. The twenty-seven-year-old vocalist made his debut in the music industry in 2012 with the smash tune "Dami Duro." Since then, Davido has shown no signs of slowing down.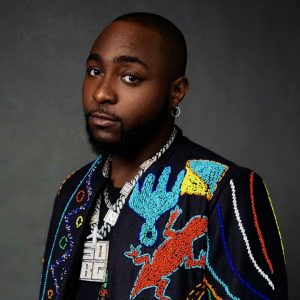 The musician has previously topped 10 million and even seventeen thousand fans on the same social media network. The musician, who is quite active on Instagram, makes his profile incredibly vibrant and engaging, particularly with his tales, where he posts almost everything from his daily life.
2. Yemi Alade (16.2 million followers): Mama Africa, Yemi Alade, is famed not only for her singing but also for her choreographic skills. Since breaking into the entertainment industry in 2014, the music diva has managed to stay away from any media platforms or real-life turmoil.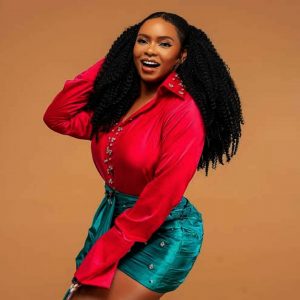 Her Instagram account is primarily comprised of dancing videos and photos of herself. Her page has very little information about her personal life. Following her 2014 breakthrough, "Johnny," she rose to popularity in the music industry. She is still one of Nigeria's most successful female performers.
Also see: Best And Fastest Rappers in Africa 2022
3. Funke Akindele (14.9million followers): From 1998 until 2002, Funke Akindele was a regular on the popular United Nations Population Fund-sponsored sitcom I Need to Know. The 43-year-old actress as well as producer has a following of 14.9 million on Instagram.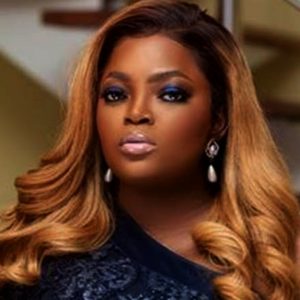 Jenifa's Diary star Funke Akindele is well-known for her TV comedy show. Jenifa's diary is a big success, as evidenced by the number of Instagram followers she has. She is now tied with Yemi Alade and Tiwa Savage for the most Instagram followers among Nigerian women. Her quantity of fans, on the other hand, makes her the most popular actress. You can also follow her on Twitter at @funkejenifaakindele.
4. Tiwa Savage (14.5 million followers): Tiwa Savage is indeed an actress as well as a musician. For nearly a decade, the lovely song star has been a powerful female presence in the entertainment industry. Years ago, the singer had a penchant for posting sensual and beautiful photographs on her Instagram profile.
She pulled the photos down at some point. Her over 130 Instagram postings largely revolve around her work and her adorable baby, Jam Jam. Unlike many other celebs, Tiwa rarely shares details about her activities on Instagram.
Recommended: Smartest People in the world with the highest IQs
5. WizKid (14 million followers): Wizkid rose to notoriety after the release of the lead single "Holla at Your Boy" from his debut album, Superstar, in early 2011. In the Nigerian music industry, StarBoy has indeed existed for a very long time. It's no surprise that he's Nigeria's fifth-most popular musician. On the other hand, Wizkid uses the handle @wizkidayo for his official account.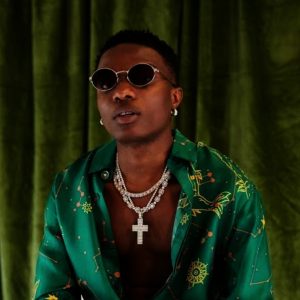 The music singer will surely compete with Davido for the top slot, but unlike OBO, Wizkid is not overly enthusiastic about the social media craze. Despite his lack of engagement on Instagram, the musician remains one of the most followed musicians on the platform. Wizkid mostly posts about events related to his art and keeps his personal life off of social media.
6. Don Jazzy (13 million Instagram followers): Don Jazzy, aka Michael Collins Ajereh, is Mavin Records' CEO and founder. He and Dbanj were also co-owners of the now-defunct record label Mo' Hits Records.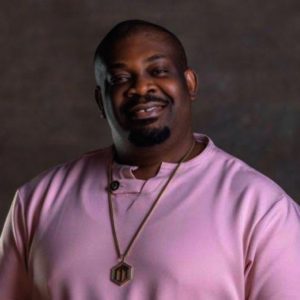 Don Jazzy is well-known for his social media activity and engagement. He spends his free time on Instagram when he's not working. Because of the humorous videos he posts on Instagram, the music mogul may be misunderstood as a comedian. This has helped him become one of Instagram's most popular musicians. His Instagram page features both personal skits and advertisements for many other skit makers and artists. He has 13 million followers on Instagram at the moment.
Recommended: Salary of lawyers in Nigeria 2023
7. Mercy Johnson (12.2 million followers): Mercy Johnson, as she is affectionately known by her fans, is a well-known actress in Nigerian cinema. @Mercyjohnsonokojie, her official IG account, has over 12.2 million followers. Mercy Johnson-Instagram Okojie's account is constantly humming with activity.
The 36-year-old star actress routinely connects her fans with images and skits of family events, throwbacks to films she has featured in, birthday cards to friends and coworkers, and other such posts. As one of the country's most effective brand influencers, she uses her Instagram account to sell products. She is now Nigeria's seventh most popular Instagram celebrity.
8. Ini Edo (12.1 million followers ): Edo is a well-known actress in Nigeria's film business. Her celebrity in the film industry has earned her almost 10.6 million Twitter followers. Her official Twitter handle is @iniedo.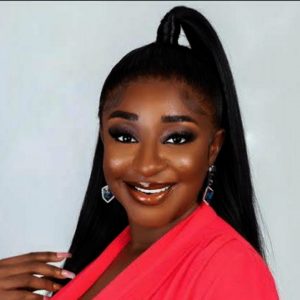 Edo is the ninth most popular celebrity in Nigeria. The Akwa Ibom native underlines that if you are attractive and keep your Instagram account updated with charming photographs of yourself, you can acquire a sizable following. The 39-year-old actress has 12.1 million followers on the social media platform.
Also see: Advantages and Disadvantages of Being a teacher
9. Makun Ayo (11.9 million followers): Ayo Makun is an award-winning comedian from Ondo State who goes by the stage name AY. @aycomedian is his official account, which has over ten million followers. He is widely considered one of Nigeria's most devoted performers and business moguls.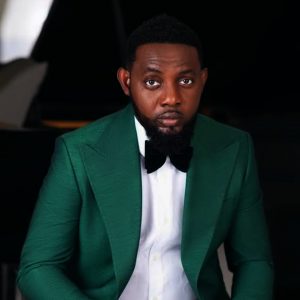 Ayo Makun is a talented artist that promotes his crafts, shows, and passions by whatever methods are available. His Instagram account, of course, helps him achieve all of these objectives. The 49-year-old regularly uses Instagram to wish friends and colleagues happy birthdays. The comedian engages with his 11.9 million Instagram followers.
Recommended: Causes and consequences of indiscipline in the society
10. Peter Okoye (11.9 million followers): Mr. P, a.k.a. Peter Okoye, is a musician, an entertainer, and the founder and CEO of PClassic Records. Mr. P is well-versed in the practice of promoting businesses via social media accounts. On Instagram, the 39-year-old musician, dancer, and entrepreneur from Jos routinely advertise his different entrepreneurial projects. His total number of followers is 11.9 million.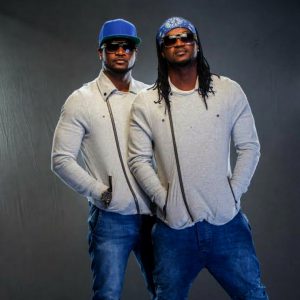 He and his twin brother established the "Psquare," which has since disbanded. Even apart from the disunity between the two, they both have their own Instagram accounts, with Peter Okoye appearing to have the most followers. On Instagram, he is presently the tenth most followed Nigerian celebrity. You can follow him on Twitter at @peterpsqure.
Recommended: Most Expensive Wines In The World And Their Prices 2023
11. Burna Boy: One way to describe this excellent musician is to call him an icon. Since he is the first Nigerian to receive a Grammy Award, of course! Burna Boy has surpassed the boundaries of the domestic market into the global market with three Grammy nominations and one triumph.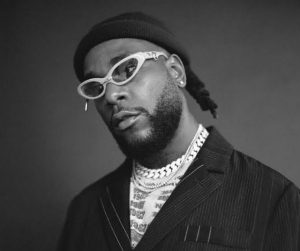 On their most recent albums, Sia and Justin Bieber both worked closely with him. His albums Twice as Tall and African Giant are noteworthy.
Burna Boy holds the record for having the most streams on a single music video and for being the first Nigerian artist to headline Madison Square Garden. Burna Boy is now among the most popular Nigerian influencers on Instagram as a result of all of this with as many as 10 million followers and still counting.
Recommended: Countries With the Most Handsome Men in the World 2023
12. Simi: Simi is ranked second among Nigerian celebs with the most Instagram followers at a staggering 10 million. Simi began her career as a gospel singer, but no one really recognized who she was back then. She didn't start gaining attention until she entered the mainstream, when songs like "Jamb Question" and "Soldier" were released. She admitted that the reason she entered the mainstream was that she had a lot to say. Simi is a talented songwriter with a beautiful voice.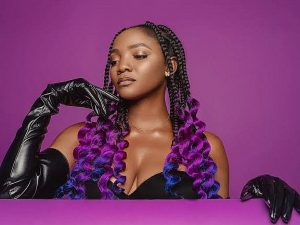 She mixed and mastered Adekunle Gold's second studio album, "Gold," and she is also a sound engineer. Simisola and Omo Charlie Champagne, her first two albums, were top sellers on the Billboard world albums chart.
Simi's career has gone rather smoothly since 2014. She initially signed with the X3m record company, but after the term of her contract expired, she made the decision to launch her own record label, Studio Brat.
She currently has several big hits, including "Duduke," which has received over 40 million views on YouTube, and "Running to You," in which she appeared and which currently holds the record for Nigeria's most-watched YouTube video of 2021.
Recommended: How to become a successful business entrepreneurs
Conclusion
Instagram has become one of the most popular apps in the world today. It has a wide range of uses, including brand management, promotional strategies, communications, as well as advertising. Instagram's most popular celebrities have over 1 billion yearly active users. Instagram is the world's most popular social media platform.
If you want to increase public visibility for yourself, your products, or your services, Instagram has developed into a gigantic platform that you can't afford to ignore. Because of the emergence of influencers, people can now make a career there.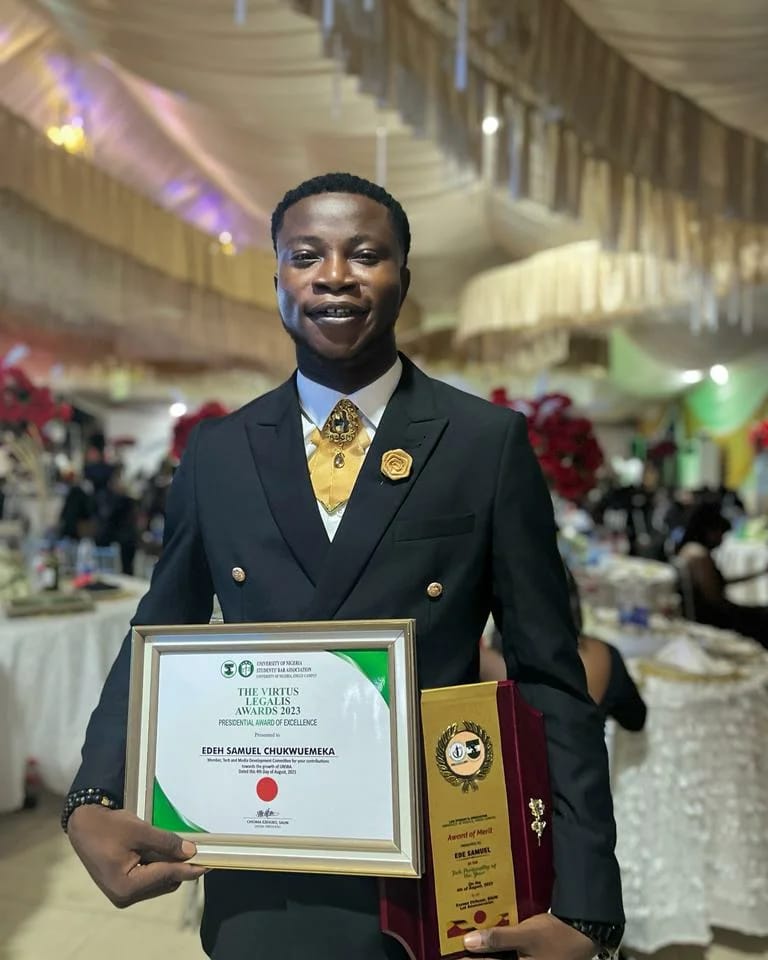 Edeh Samuel Chukwuemeka, ACMC, is a lawyer and a certified mediator/conciliator in Nigeria. He is also a developer with knowledge in various programming languages. Samuel is determined to leverage his skills in technology, SEO, and legal practice to revolutionize the legal profession worldwide by creating web and mobile applications that simplify legal research. Sam is also passionate about educating and providing valuable information to people.