Countries With The Most Handsome Men in the World: We all wish to see beauty and attractiveness in ourselves first and then others. Nowadays it's rather common to talk about the most handsome men and the most beautiful women in the world. When it comes to the guys, there are a plethora of handsome men from all over the world.
As most people rightly say, Beauty lies in the eyes of the beholder. However, there are certain features people look out for in "handsome" Men which includes sharp features, a well-built body, six-packs, excellent hair, golden tans, and seductive accents. In addition, they must have a fair and good sense of fashion because their appearance is enhanced by their clothing.
Now, I've not been to most of these countries so I turned to extensive research to help me put this article together. As regards this topic, a casual search on the internet will produce different surveys rankings.
Although I may inevitably leave out many countries worthy of mention, I have put together this list, based on my research and personal preferences. Below are the countries with the most handsome men in no particular order.
Recommended: Countries With The Most beautiful women in the World
Countries With The Most Handsome Men in the World 2021
1. Italy: Italian males are stunning and incredibly handsome. You can't miss out on those beautiful eyes, solid facial highlights, dark lovely hair and amazing skin tans; don't even get me started on their gorgeous Italian accent, which if I might add is an absolute beauty.
With such powerful features, Italian men appear to have been spliced together from various fashion mags. Even those without an elegant form or an etched face know how to put on a show for the ladies.
2. Brazil: Brazil is well-known for its 'beautiful' men, in addition to its coffee and television soap operas. The country is endowed with unrivalled male looks. With their amazing toned physique, almond-coloured tans, and nice dressing, these men are gorgeous, hot, handsome and profoundly attractive.
Brazilian males are incredible and appealing. Their physical appearance appears to be influenced by their Portuguese and South American elements.
Also see: Most difficult courses to study in the university
3. Saudi Arabia: The presence of Arab men on this list is unsurprising. Arab men are exceptionally handsome. Their features are striking, and their stunning penetrating eyes add to their allure and beauty. With skin that is immaculate and gleams with radiance, these males are attractive and appealing to the ladies.
4. South Korea: For all those who have K-drama heartthrobs obsession, you will agree with me that South Korea has some of the most handsome and gorgeous guys in the world, which if I might add is not unexpected given that they have been the world's top male skincare spenders over the last decade.
These people are perfectly groomed, attractive, lovely and cute. In addition, they exude so much charm.
Recommended: Best countries to practice medicine in the world
5. France: The list of good looking French men is extensive. They are a style and fashion diva because of their beautiful looks and lovely clothes. French men are sometimes regarded as the most fashionable men on the planet. The first thing you'll notice about a French man is his attire. It's probably in their blood to always appear intelligent without actually putting out any effort.
They'll appear to have just awoken while also appearing to be on their way to a fashion week show. Most women agree that French guys have a certain "je ne sais quoi" about them that makes them alluring. The list of well-groomed and well-dressed men comes from France. They represent a variety of ethnic groups and cultural influences. Their high standards and morals are astounding, making them both demanding and alluring.
6. Australia: Australia has some of the most good looking and handsome men in the world. They are in good physical shape, beautiful, sculpted, and photogenic. They usually have bright eyes, silky hair, and almond-hued skin, giving them an attractive and wonderful appearance.
Due to the handsome delight they have, the country has also won titles in competitions such as Mister International, Mister Global, and Manhunt International. So, if you're planning a trip to Australia, don't miss out on the country's finest attraction: the laid-back, sporty, and tanned Aussies.
Recommended: Countries with the best education system in the world
7. United Kingdom: In the United Kingdom, there is a wide range of attractive males. English males are typically appealing and handsome. With their charming accents and stylish attire, no doubt British fellas are irresistible.
They also have a commanding presence that is difficult to ignore. Just take a secret look at  David Beckham, Henry Cavill,  and a slew of other British males, they all exemplify the country's sophistication and elegance. Fans of hot redheads, on the other hand, can find themselves in a real wonderland if they visit Wales or Scotland.
8. Spain: Spanish males are among the world's most good looking men. Football lovers will be able to attest to this because they have a tremendous fan base all across the world.
These men have well-built bodies and athletic appearances that set them apart. But that's not all, they have lovely huge eyes, thick hair, and gorgeous lips. Let's not forget their olive skin that preserves a natural bronze tan all year because they live directly off the coast.
Also see: African countries with the highest currency
9. Germany: German guys are known for their gaunt features and tall physique, which distinguishes them as good looking. I have to add that they may look a bit intimidating at first glance, but it doesn't change the fact that they are handsome.
They are white-skinned males with gorgeous blond hair and flawless complexion, as well as attractive eyes and passionate grins. The cherry on the cake is their excellent fashion sense and well-toned physique.
10. Angola: Angola has some of the world's most handsome males. Their looks are heavily influenced by African and Portuguese cultures. They have dark skin, but it is gorgeous, and they have beautiful features. These men are simply, dashing, and appealing to women.
Recommended: Arts or Science, Which is More Important
11. The Philippines: As one of the most popular tourist destinations in Southeast Asia, The Philippines offer more than an idyllic beach vacation with plenty to do and amazing sunsets. Handsome Filipino men with their tanned skin tones and unique features which sets them apart are among the best attractions there.
12. Sweden: Swedes are famous for being walking, talking models all over the world. The Manhunt Contest has been won by Swedish men on multiple occasions, which comes as no surprise given how handsome the country's male population is. Blue eyes are prevalent in many of them, which is a rare characteristic.
Swedish men have perfect blond hair and beautiful blue eyes, making them one-of-a-kind and alluring. Their charisma and charismatic presence make them irresistible.  Their incredibly gorgeous and attractive demeanour is one of the reasons why Swedish megastars shine on the movie scene.
Recommended: Causes, Effects and Solutions to Conflict in Africa
13. Turkey: Turkey, a country in the Middle East, is known for its rich cultural legacy, the world's oldest shopping centres (bazaars), stunning beaches, vibrant art scenes, and, of course, the Turkish film industry. When it comes to Turkish entertainers, it's not wrong to say that the real Turkish treat is the extraordinarily handsome males in the country.
These men are alluring to women all over the world because of their fit physique and good looks- thanks to their Arabic traits. You can't miss out on those deep looks and enticing eyes, which makes them quite appealing.
15. Nigeria: To some, this particular country may sound biased, but I dare say that this list would be incomplete without mentioning the giant of Africa. Nigerian men exude so much class and male masculinity.
They are handsome and attractive. You cannot downplay their stunning appearance,  radiant dark skin and tall stature which all add to their appeal. They also don't let you down when it comes to style and fashion, as they have a fantastic sense of style.
Also see: Why democracy is considered the best government system
16. South Africa: In terms of good looks and attractiveness, South African guys deserve worthy mention in this article. South African men are famed for their sense of style and are frequently referred to as fashion icons, in addition to their good-looking, light-complexioned faces and wonderful physique.
It's no surprise that they dominate practically all of Africa's fashion and modelling competitions.
Recommended: Most beautiful countries in Africa you should visit
Conclusion
Every country is unique, the same goes for the male gender. Since this topic is a subjective one, I'm more inclined to say that every man, irrespective of his country is handsome in a unique way.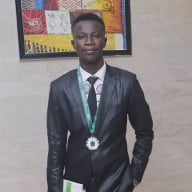 Edeh Samuel Chukwuemeka ChMC, is a Law Student and a Certified Mediator/Conciliator in Nigeria. He is also a Developer with knowledge in HTML, CSS, JS, PHP and React Native. Samuel is bent on changing the legal profession by building Web and Mobile Apps that will make legal research a lot easier.