Top 19 Hardest Courses In The World: Everybody wishes to study a course that will aid them to achieve future endeavours and assist them to better shape their careers. Currently, there are several courses available across the world.  Each profession is becoming more competitive daily, and the selection criteria are becoming increasingly difficult and targeted. Each course is challenging and distinctive, and they have developed to offer the finest grooming system to assist students to become the definitive version of themselves in the world of competition.
Though all courses have a certain level of difficulty, certain ones are regarded as the most difficult in the world due to their contents, assignments, duration, and assessment. You could be curious about the most difficult courses because you enjoy a good challenge, or you might prefer to avoid them.
Recommended: Most difficult examination in the world
Top 19 Hardest Courses To Study In The World 2024
In any scenario, below is a compilation of the world's top 19 most difficult courses.
1. Architecture: Because of the large effort and the requirement for meticulous attention to detail, we have classified architecture as the most difficult degree course. Architects are engaged in a variety of areas of building design, including more than simply designing the plans.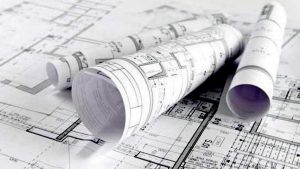 Architecture is not a one-dimensional profession. You must be able to manage construction projects, utilize math and scientific abilities, and apply theories, as well as be creative enough to come up with unique and intriguing building ideas and also have the ability to use software to turn your ideas into visuals.
Because of the subjective aspect of building design – what looks nice to one person may not appear good to another – architecture is tough to succeed in, and you will have to deal with criticism from those who believe your work might be better. It's also likely that once you obtain your degree, you won't be able to leap right into your profession. It takes time to become an architect, just as it does to become a doctor. Additional education and experience will be necessary.
2. Aerospace engineering: Aerospace is another fascinating, although challenging, topic to study. This isn't to say that the effort isn't worthwhile! Although any student interested in studying Aerospace Engineering at university will require a solid scientific background as well as a lot of determination, it may be a fascinating topic with excellent job potential.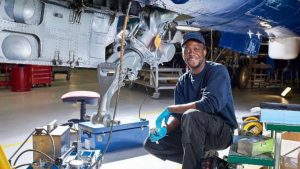 Aerospace engineering will assist you in developing the ability to work successfully in groups, solve issues under pressure, and work properly. Because these are abilities that may be used in a variety of situations, this degree will be extremely useful in any job path.
Also see: Ways of promoting national integrity and unity
3. Chemical engineering: Chemical engineering is a discipline that is both rewarding and challenging. Chemical engineers apply their in-depth scientific understanding to generate good improvements in the actual world, whether through process design or development. The degree helps students to develop a wide range of talents, allowing them to work in a variety of sectors such as engineering, physics, math, and chemistry.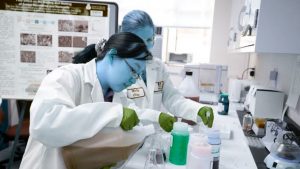 Although this course is quite scientifically hard, if you are comfortable with your existing scientific abilities and would like to improve them, this is a fascinating field to pursue because the employment opportunities are numerous.
4. Law: Many people disagree on how tough it is to get a law degree. Ultimately, it appears to be a degree that necessitates a significant amount of effort from the start of the course. A major difficulty of a law degree is how much it is reliant on English. You'll have to research and read often, and even if you've done well in school, you could find this difficult. Since the majority of the study is done independently, you must be well-organized and have strategies for staying motivated.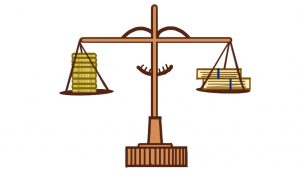 After you have obtained your degree, the next thing is to strive exceptionally hard to get into a successful legal job. Nevertheless, this doesn't suggest that it is unattainable, but once you start working at a law company, a promising future awaits you.
Also see: How to become a successful business entrepreneur
5. Astrophysics: Astrophysics, like most of these courses, is a difficult topic to master since it necessitates an understanding of continually changing data. However, the difficulties are accompanied by several advantages. Graduates of astrophysics can pursue careers in a range of sectors, including research, teaching, business, industry, and finance.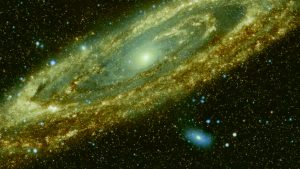 To succeed in this course of study, you must be committed to working hard consistently, since you will be required to master new mathematical concepts and ideas, as well as expand your understanding of scientific procedures and how to undertake your investigations.
This course will teach you the fundamental disciplines that may be applied to a wide range of scientific fields, which is one of the reasons it is such a fascinating degree to pursue.
6. Biochemistry: You'll need a diverse set of qualities to study biochemistry. All scientific topics, such as biology, chemistry, and physics, must be well-understood. Because biochemistry is mostly essay-based, it is critical that you not only possess the strong scientific ability but also possess (or be ready to develop) strong written communication skills.
For some students, it is not only the manner of evaluation that is difficult but also the amount of knowledge that must be understood to complete this degree effectively. Throughout this course of study, you will be required to conduct laboratory work, which might easily lead to a job in research.
Recommended: Best science courses to study in the university
7. Medicine and Dentistry: Medicine and dentistry are two prominent topics that are regarded as among the most challenging university courses available. Yes, that is correct. To begin with, admittance standards may be quite difficult to meet, so having a solid application is critical if you wish to study Medicine or Dentistry at college.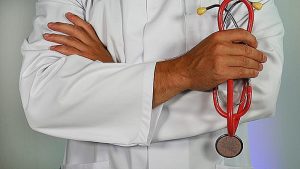 You must also maintain a strong ethical culture throughout the course. Both medical and dental degrees span 5-6 years, thus you must be dedicated to your topic to maintain your drive over this time. If you want to be a doctor, you'll need to get more training after you finish your degree, so keep that in mind.
8. Fine Arts: Fine arts is a difficult subject in a manner that the other disciplines in this article are not. When we consider the most difficult degrees, we often assume that the more intellectual the topic, the more difficult it is. This is not always the case, though.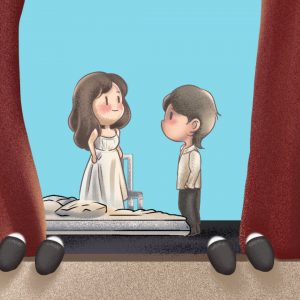 Fine art is a tough subject to pick in terms of the quantity of time committed to it. In general, degrees that involve a lot of practical effort take a long time to complete, and Fine Arts is no exception.
However, if you're a creative individual studying Fine Arts, you'll likely find the task delightful. You will get the chance to work with a variety of mediums as well as test out new approaches. You'll confront obstacles, but if doing art is something you like doing, this may be a gratifying degree.
Recommended: Best art courses to study in the university
9. Computer science: The next course on this list is computer science. As technological improvements are made, the topic of Computer Science is becoming increasingly important, and if it is a subject that you are passionate about and would be pleased to study, it is a highly wide, intriguing, and rapidly changing subject. Given the advantages of a Computer Science degree, it may be quite difficult to comprehend and does need you to be technically and statistically oriented.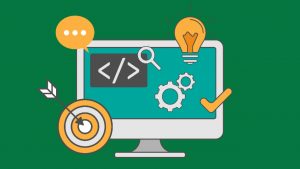 A university student majoring in Computer Science must like and be capable of solving problems. This is a talent that is extremely important to master while finishing your degree and will be necessary for anyone who wants to study Computer Science.
Another difficult aspect of pursuing a Computer Science degree is qualifying to study the course. Because computer science is gradually becoming a more popular field, you'll need a solid application to get into a decent university.
Also see: Most difficult programming languages to learn in 2021
10. Economics: Because economics is such a complicated course, earning a degree in it would be challenging to say the least. For a variety of reasons, economics is a difficult degree major. For starters, some students may struggle with the quantitative aspects of Economics. Second, you must comprehend models and ideas and be able to apply them in the real world.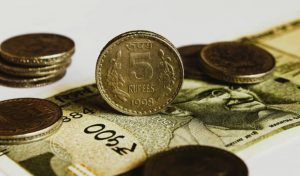 These can be complex, and they're all tied to arithmetic, so you'll need to be very good at math. Finally, economics may be a difficult subject to grasp. It may be tough to stay motivated if this isn't a subject that ignites your interest because it is complex and requires mathematical abilities as well as models and theories.
Recommended: Cheapest Universities in the United States of America (USA) for International Students 
11. Bioengineering: Bioengineering is a combination of biology and engineering in which students investigate how current engineering approaches can be used to study, work with, and enhance biomedical and biological systems.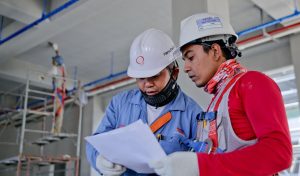 This challenging college major encourages scientific research, healthcare and medicine investigation, policy formulation, education, and environmental quality improvement. An excellent understanding of anatomy, arithmetic, engineering, chemistry, and physics is required of students.
These essential competences enable students to collaborate with medical professionals to generate better healthcare solutions as well as engage in policy research and development.
12. Information Technology (IT): Because information technology offers such a bright future for humanity, it's no surprise that so many people work in this industry. Many students have began studying it at the undergraduate level as a result of expanding industry demands, which was impossible a decade ago. In the classroom, students are taught programming, computer languages, database management, machine learning, and other applications.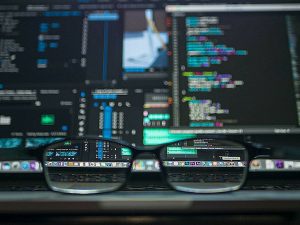 Two years of a four-year bachelor's degree in computer technology are usually dedicated to advanced learning in the subject with specialties. IT bachelor's degree holders can work as computer support specialists, network architects, programmers, database managers, or IT scientists.
Recommended: Differences Between Marketing And Advertising
13. Statistics: Statistics is a worthy contender for one of the world's most difficult courses. In data collection, observational, randomized, and other types of sampling are used in statistics.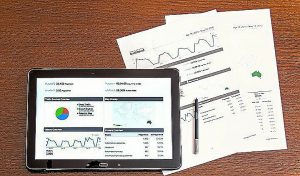 Also in statistics, various ideas and methodologies are utilized to accurately display the data, depending on the type of data and population. Statistical procedures such as the t-test, ANOVA, chi-square, and others are used to depict data such as social and scientific study subjects in nearly every industry. Students interested in statistics should be able to think logically and mathematically. To memorize a huge number of formulas and understand how they are utilized, you'll need a strong memory.
Recommended: How to Attract Beautiful Women
14. Psychology: Psychology is a prominent humanities subject that also has medicinal applications. Due to its vast scope, which encompasses forensic, clinical, industrial-organizational, and health psychology, it is also recognized as one of the most rigorous courses in the world.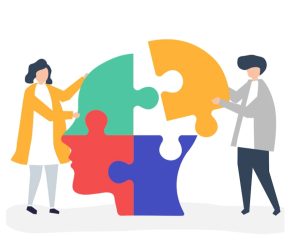 Psychology is an umbrella discipline in which students can learn about human behavior in a range of settings, including individual, social, psychological, and industrial settings, as a scientific evaluation and study of the human mind. A profession in psychology needs the ability to be a good observer, communicator, and investigator with a sharp eye for detail.
15. Quantum Mechanics: Quantum mechanics is a discipline of  physics concerned with the study of numerous natural forces. It has given the rest of the world a better understanding of the elements and the physical nature of objects. It helps learners uncover what's inside small particles like atoms and subatoms, making it one of the world's most difficult courses.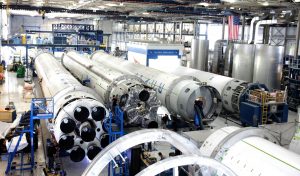 Complex number manipulation, integral calculus, fundamental profitability, functional integration and analysis, and so on are all skills that quantum physicists should possess. The basic and advanced elements of physics will aid students seeking a bachelor's or master's degree in the subject.
Recommended: Highest Paying Companies in the World
16. Mathematics: The study of numbers, forms, and patterns is the focus of the academic field of mathematics. Almost every discipline of study, including science, engineering, economics, and social sciences, includes it as a fundamental subject. Nonetheless, due to its abstract character and intricate principles, mathematics is one of the most difficult subjects to understand, despite its ubiquitous use.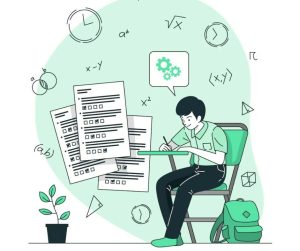 Students taking mathematics courses need to have a solid foundation in algebra, geometry, and calculus as well as advanced knowledge of topology, abstract algebra, and number theory. To succeed in this sector, a great deal of practice, tolerance, and tenacity are also necessary.
17. Philosophy: Philosophy is a field of study that examines fundamental issues related to existence, knowledge, values, reason, and ethics. It necessitates a thorough comprehension of intricate topics, as well as rigorous analytical and critical thinking capabilities. The area has a long history that dates back to ancient Greece, and it has shaped a wide range of academic disciplines, including physics, mathematics, and politics.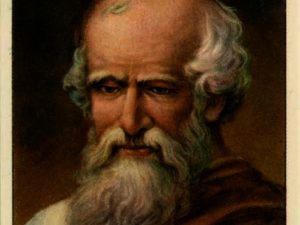 Students who enroll in philosophy classes must study and understand challenging materials, create sophisticated arguments, and participate in discussions with teachers and other students. It also calls for an open mind and the courage to constantly challenge one's assumptions and ideas.
Recommended: Best Law Firms In Nigeria 2024
18. Linguistics: The study of language and its structure is the focus of the academic field of linguistics. It is a multidisciplinary field that incorporates ideas from anthropology, neurology, computer science, psychology, and other fields. Understanding the nuances of language, such as its syntax, semantics, and phonology, is essential for linguistics courses.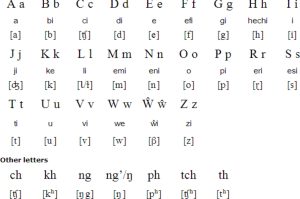 To analyze language data, students must master a number of theoretical frameworks, including Chomskyan generative linguistics and functional linguistics. They also need to develop advanced computational skills. Learning a language well enough to be able to perform linguistic research also takes a lot of time and effort.
19. Music Theory: The study of the composition and structure of music is the focus of the academic field known as music theory. It is a multidisciplinary field that incorporates ideas from physics, psychology, philosophy, math, and other fields. A thorough understanding of musical notation, scales, and harmony is necessary for music theory classes.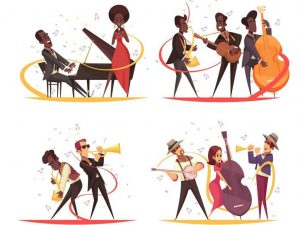 In order to perceive and analyze musical patterns, students must understand a variety of theoretical frameworks, including as Schenkerian analysis and neo-Riemannian theory. To be able to compose and perform music at a high level, one must also put in a lot of time and effort.
Also see: How To Make People Respect You
Conclusion 
The aforementioned list of the ten most difficult courses may include certain fields that are simple for you but not for others. However, as compared to other studies, these ones can be a little longer and more difficult to comprehend. They necessitate a strong foundation in specific disciplines as well as more time due to their technical nature. Even so, you can pursue any of them and have a good career.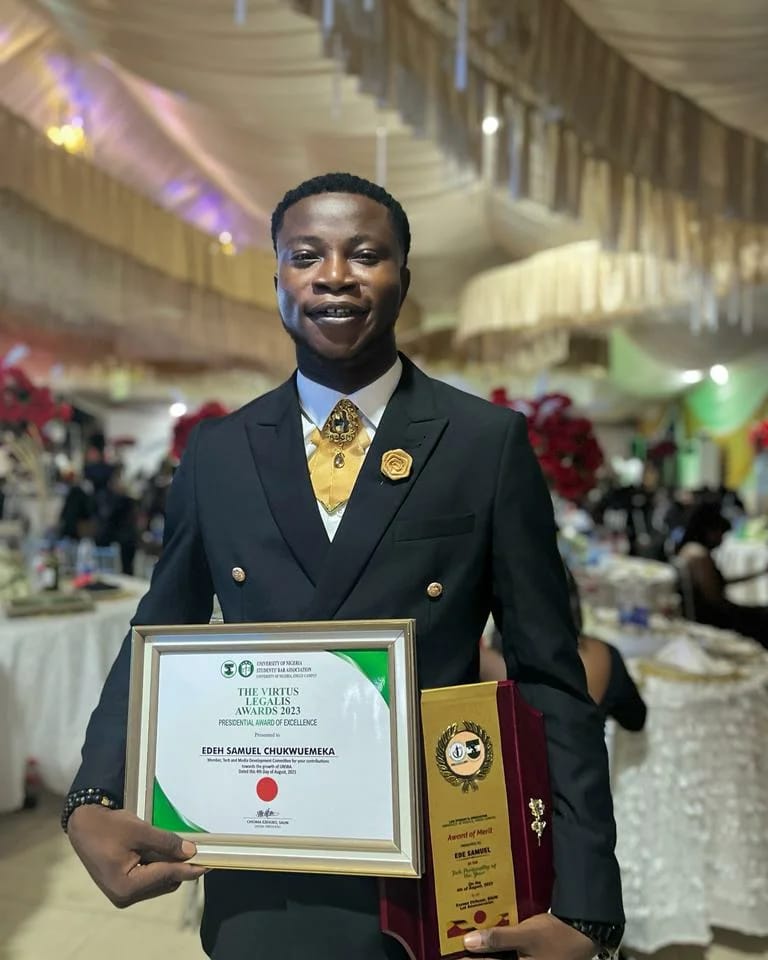 Edeh Samuel Chukwuemeka, ACMC, is a lawyer and a certified mediator/conciliator in Nigeria. He is also a developer with knowledge in various programming languages. Samuel is determined to leverage his skills in technology, SEO, and legal practice to revolutionize the legal profession worldwide by creating web and mobile applications that simplify legal research. Sam is also passionate about educating and providing valuable information to people.