This is to inform all the students that applied for admission in Delta State University (Also known as DELSU), that the University has finally release her 2019/2020 departmental cutoff marks. This notice about DELSU Departmental cutoff marks was made to the general public via the university's official website few days ago.
In light of that, every aspirant of the prestigious Delta State University is expected to scroll down this page immediately and check the stipulated admission cutoff marks by DELSU for all the departments and faculties in the university.
As for those that do not know what DELSU department cutoff marks are and why they are important for gaining admission; note that DELSU departmental cutoff marks are essential for gaining admission to study any course in the university. It is the score/mark fixed by the management of DELSU for admitting aspirants into different departments and facilities.
In other words, if you do not meet the stipulated DELSU cutoff mark for your course, you may not be offered admission to study in the university through merit admission list.
Is DELSU cutoff marks for 2020/2021 out?
The answer is no! Delta State University (DELSU) has not yet released her admission cutoff marks for 2020/2021 academic session. However, I am sure that the university will release it on or before August 2020. This is according to the precedence of the school.
Please note that any cutoff mark you see online concerning DELSU 2020/2021 admission now is false. The university has not yet released 2020/2021 departmental cutoff points.
Meanwhile, if you want me to inform you whenever DELSU departmental cutoff marks for 2020/2021 academic session is out, kindly subscribe to the newsletter below this post. Alternatively, make sure always check back on this page for updates on DELSU admission.
I promise to share them here as soon as the university officially announces it.
Also read:
Does DELSU accept second choice candidates? See answer here
See how to prepare and pass post UTME examination excellently
Most populated universities in Nigeria
List of less competitive universities in Nigeria that gives admission easily
How to apply for JAMB Direct Entry in 2020/2021
See the five working ways to gain admission without Jamb
DELSU departmental cutoff marks for 2019/2020 academic season
Below are all the departments in Delta State University (DELSU) and their cutoff marks for admission:
Faculty of Agriculture
Agric. Economics – 45
Agriculture – 45
Animal Science – 45
Fisheries – 45
Forestry & Wild Life – 45
Soil Science – 45
Crop Science – 45
Faculty of Arts
English & Literary Studies – 47
Fine & Applied Arts – 45
French – 45
History & Inter. Studies – 46
Linguistics – 45
Linguistics/Urhobo – 45
Music – 45
Philosophy – 45
Religious Studies – 45
Theatre Art – 46
Faculty of Basic Medical Science
Anatomy and Cell Biology – 47
Medical Biochemistry – 50
Nursing Science – 62
Pharmacology & Therapeutics – 50
Physiology – 46
Faculty of Clinical Science
Medicine & Surgery – 63
Faculty of Education
Agric Education – 45
Biology Education – 45
Business Education – 45
Chemistry Education – 45
Computer Education – 45
Economics Education – 45
English Education – 45
Fine Art Education – 45
French Education – 45
Geography Education – 45
Guidance & Counseling – 45
Health Education – 45
History Education – 45
Home Economics – 45
Integrated Science – 45
Library & Information Science – 45
Mathematics Education – 45
Music Education – 45
Physical and Health Education – 45
Physics Education – 45
Political Science Education – 45
Religious Education – 45
Social Science Education (Social Stud.) – 45
Faculty of Engineering
Chemical Engineering – 45
Civil Engineering – 45
Electrical Engineering – 45
Mechanical Engineering – 45
Petroleum Engineering – 45
Faculty of Law
Faculty of Management Science
Accounting and Finance – 46
Banking & Finance – 47
Business Administration – 47
Marketing – 45
Faculty of Pharmacy
Faculty of Science
Animal & Environmental Biology – 45
Biochemistry – 45
Botany – 45
Chemistry – 45
Computer Science – 50
Geology – 45
Industrial Chemistry – 45
Industrial Mathematics – 45
Mathematics – 45
Physics – 45
Biochemistry Technology – 45
Biological Technology – 45
Chemistry Technology – 45
Environmental Science Technology – 45
Physics & Electronics Technology – 45
Faculty of Social Science
Accounting and Finance – 46
Business Administration – 47
Economics – 46
Geography & Regional Planning – 45
Mass Communication – 48
Political Science – 47
Psychology – 45
Sociology – 45
It is worthwhile to know that DELSU departmental cutoff marks are not the only requirements for admission in Delta State University. The university usually put other things into consideration while offering admission to aspirants. As we continue, i will disclose some of the general requirements for admission into Delta State University in 2020.
General DELSU Admission requirements for 2020/2021
Aspirants of DELSU must have, at least, 5 credit (C) passes in relevant subjects in any O'Level results at not more than two sittings. The subjects should include English Language and Mathematics for all courses
Candidates must be 16 years of age and above at the time of admission.
Direct entry students aspiring for admission into DELSU must have five credit passes, two at Advanced Level and three at O/L including English Language provided the subjects at both levels are not counted twice.
For Post graduate students, you need a Merit passes in the two major teaching subjects at the NCE with passes at credit level in three other subjects at the ordinary level or its equivalent, including English Language and Mathematics. 
DELSU Accepts second choice candidates for admission into her various faculties.
MUST READ:
Cheapest universities to study law in Nigeria
Fundamental human rights in the constitution of Nigeria
Best education websites to visit for admission news in Nigeria
This is where I am going to end for today. If you have any question to ask me, kindly use the comment section below this post. Remember to always check back on this page to know whether Delta State University (DELSU) has finally release 2020/2021 cutoff marks or not.
Hope this article was helpful? Now you have DELSU departmental cutoff marks and admission requirements for general admission into the university.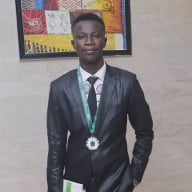 Edeh Samuel Chukwuemeka ChMC, is a Law Student and a Certified Mediator/Conciliator in Nigeria. He is also a Developer with knowledge in HTML, CSS, JS, PHP and React Native. Samuel is bent on changing the legal profession by building Web and Mobile Apps that will make legal research a lot easier.