Best Law Firms In Kenya: Law firms are needed in the legal industry. They are firms headed and owned by lawyers with the aim of providing legal services like; representing people who come to them for legal representation, provision of legal advice, offering solicitors services, and in return collect fees from them. The people who come to firms for such services are called 'clients' or 'prospective clients'.
There are a vast number of firms in Kenya, and choosing top ten from the list is going to be herculean. However, the major criteria which will be used in determining the best top ten are popularity, size and confidence.
Also see: Exceptions to the rule in Rylands v Fletcher
Top 13 Biggest/Best Law Firms In Kenya 2022
The top 13 best law firms in Kenya are:
1. RAALC law Firm: Co-owned by Ehab Essam being the CEO, this firm has been in existence for thirty years. They pride in raising the standard of ethics and work, whilst providing quality services to their clients. The law firm also combines technology with law, with the aim of serving their customers better.
RAAC law firm has a variety of refined lawyers from all over the world, with passion for excellence. They offer expertise in criminal law, litigation and dispute resolution, banking and finance, arbitration and Mediation, Insurance, Trademark registration, Real estate, Intellectual property law, Corporate and Commercial law, Taxation law, Maritime, Aviation law, Construction and infrastructure, Medical negligence, Global hotels.
Their services include giving legal counsels, legal training, offering advice on exit strategies for business and taxation and accounting services. It is important to note that the firm has up to two hundred and forty nine employees.
2. Miller and Company: This firm, formed in 1998, comprises of highly qualified lawyers/ professionals up to date with recent technologies. Miller and Company, is known for its accessibility and has branches in Nairobi office and Mombasa, both in Kenya.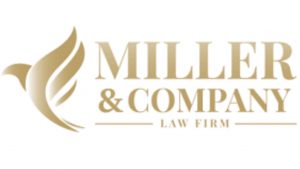 They offer services in the following areas:
Alternative dispute
Media, Advertising and Marketing
Corporate practice and company law
Commercial law
Criminal law
Employment and labour relations law
Environment law
Intellectual property law
Health law
Real estate law
Banking and financial institutions
Election petitions
Cross border practice
Agribusiness and investment law
Construction
Mining and natural resources.
Recommended: Advantages and Disadvantages of a written constitution
3. Musyimi & Company: Musyimi & Company was initially established with conveyancing as its sole practice with corporate clients. However, over the years the company expanded its services and grew other departments as its client base increased along with expansion to other states.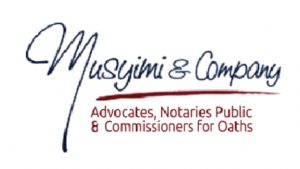 The firm is a value driven law firm, aimed at ensuring the efficient rendering of legal services to clients. It is note -worthy that the company has been in existence for over twenty four years and has served in twenty countries.
The practice areas of the firm include; adoptions & guardianship, commercial and corporate law, convenyancing and property law, litigation, family law, and mediation. It is located in Nairobi, kenya.
4. Coulson Harney LLP: This is one of the biggest law firms in Kenya, it is known for having quality legal services, premium customer service and quality representation.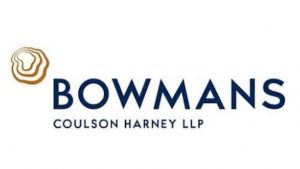 The firm, partnering with Bowman Gilfilan, since 2009, has ensured that the reputation of the company is at its highest given their progress so far with their actions in court and outside, with regards to the cases of their clients.
Areas of specialization include dispute resolution, intellectual property, corporate and commercial, banking and finance.
Also see: Ways of promoting popular participation in politics
5. Denton Hamilton Harrison & Mathews (HH&M): It has been in existence since 1902, and over the years, has built a reputation of excellence and innovation. Therefore, it is usually a 'go- to' firm for prospective clients in need of legal services, due to its continuity, reputation, and experience in the legal field. It is often referred to as "home of experts", as they only employ the best of the best.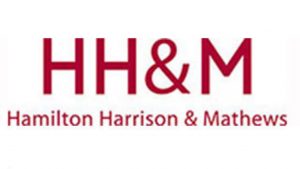 The areas of specialization include; Arbitration, Business set up;, Trust and consumer protection, Constitutional and Administration,  Employment and employee benefits, Estate planning, Mergers and Acquisition, Joint ventures and private equity, Restructuring, insolvency and bankruptcy.
6. Walker kontos: This firm was founded on 1988 and has since then strived for excellence. Reputably, it is inarguably one of the best law firms in Kenya and has been recognized as such by reputable journals, two of which are Legal 500 and IFLR.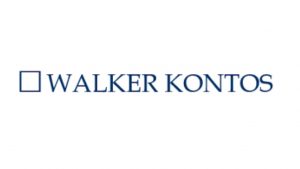 Walter Kontos law firm has experienced expansion as they have grown and extended their services to East, Central and West Africa. They also have great expertise in:
Banking , finance and administration law
Corporate and project finance
Capital markets
Banking and Complex real estate
Also see: How to answer law problem questions using IRAC Method
7. Iseme, Kamau & Maema (IKM) Advocates: This firm was founded by late Micheal Iseme, in 1987 and it ranks among the best law firms in Kenya. This is no surprise as the firm is in alliance with DLA piper, another strong law firm. Two heads they say are better than one.
8. Prof Albert Mumma & Company Advocates: Prof Albert mumma & company advocates is one of the best law firms in kenya. They are reputed for quality consultation and representation of clients in their best capacity.
Their areas of specialization include; Litigation and Dispute Resolution, Public- private partnerships, Property law, construction law and governance, Employment and labor relations, Public procurement, and Non- profit organization law.
Also see: Boulton v Jones: Facts, Issues and Judgment of Court
9. Mmc Law Africa: MMC, formerly known as Muriu Mungai and Company advocates is a law firm ranked among the top best law firms in Kenya. It was created in 1995, and has since then strived for excellence. This has paid off, as the company now expanded, leading to it having two headquarters in Nairobi and in Mombasa.
The firm is a strong believer of giving back to the society, and helps in its way to empower the populace.
The areas of specialization include:
Mergers and Acquisition
Intellectual property
Banking law
Finance law
Real estate law
Dispute resolution
Due diligence
Labour law and employment law
Energy
10. Daly and Inamdar Advocates: Daly and Inamdar Advocate is one of the best law firms in Kenya and has branches in Nairobi and Mombasa, Kenya. The law firm is a merger of two of the strongest and oldest firm in Kenya namely, Daly and Figgis. One important feature of this firm is its love for the community, as they always source means of giving back to the community. A few of their charity works are:
Operation smile: this is a charity work aimed at providing surgeries to correct deformities in children.
The standard chartered Nairobi Marathon
Safricom Challenge/ Lewa Foundation: a charity project for building schools for the Lewa community.
The areas which the firm specializes in include:
Dispute resolution
Providing legal services and backing in real estate and construction
Employment
Privatization and projects
Banking and finance
Capital market
Foreign direct investment
Insurance
Mining and energy
Employment
Regulatory compliance
Immigration.
Recommended: Most Consumed Foods In The World
11. CR Advocates LLP: A forward-thinking national law company with a growing international practice, CR Advocates LLP is situated in Kenya. The Firm is a full-service law firm with more than 20 years of combined expertise that focuses on Commercial Corporate law and related practice areas.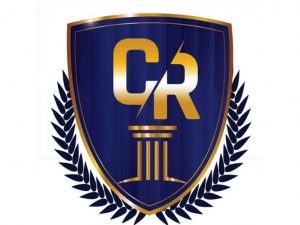 Since its founding, the law firm of CR Advocates LLP has served more than 5,000 pleased customers from all over the world in a variety of practice areas with a team of more than 25 experts and is still expanding.
Recommended: What To do when you stopped by the police
12. Ong'anya Ombo Advocates: This firm is a full-service legal firm with a Nairobi, Kenya, office that is registered in the Republic of Kenya. The firm specializes in providing focused strategic legal services to individuals and businesses in Kenya and abroad.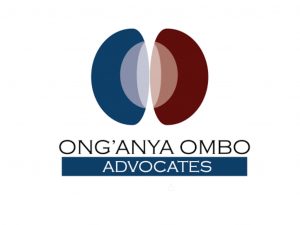 In addition to providing clients with Strategic Legal Services (SLS), their objective is to educate clients on the social, political, and/or economic variables that may influence their choices. Importantly, they offer reasonably priced services to their clientele in order to support their clients' expansion.
Also see: Hardest Sports In The World
13.  FM Muteti & Co Advocates: FM Advocates is a well-known, full-service corporate and litigation law business with offices in Kenya and clients all over the world. Their group of six (6) top attorneys consists of eminent legal experts with a focus on the needs of their clients as well as business savvy, innovation, and market understanding.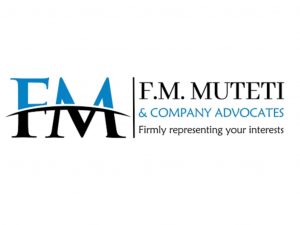 They adhere to the principle of being plain and simple to work with while providing clients with uniquely crafted practical and innovative solutions. They specialize in a variety of professional areas, such as civil and human rights, immigration, intellectual property, real estate, lawsuits and disputes, and insurance family. The Firm is one of the nation's most well-known and prestigious litigation and dispute resolution law companies.
Recommended: How to become a successful lawyer
In conclusion, there are so many law firms in Kenya, and in making a choice as to which firm you would like to patronize, it is important to note their area of specialization as it would be important to helping your case. When you want the best, you see for experts in that field. The law firms listed above, are no doubt the best in the field they major in.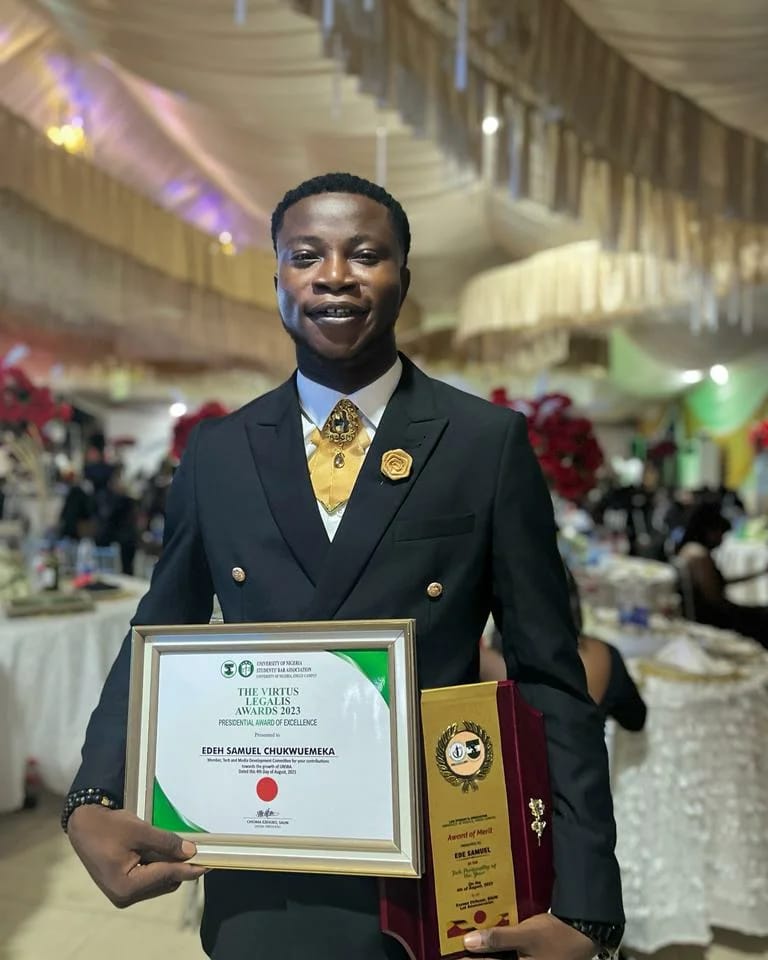 Edeh Samuel Chukwuemeka, ACMC, is a lawyer and a certified mediator/conciliator in Nigeria. He is also a developer with knowledge in various programming languages. Samuel is determined to leverage his skills in technology, SEO, and legal practice to revolutionize the legal profession worldwide by creating web and mobile applications that simplify legal research. Sam is also passionate about educating and providing valuable information to people.