Most Educated Tribes in Nigeria: Nigeria has numerous educated tribes. In Nigeria, tribes with the highest levels of education are identified. Education, they say, breeds knowledge. Many educated people live in Nigeria, and they come from various tribes. We will present the Top 12 Tribes in Nigeria with the most educated individuals in this article.
The tribes in Nigeria with the most graduates, professors, doctors, and other professionals are the most educated. The most educated tribe in Nigeria has clever people with impressive academic profiles and contacts who are well-known across the country and belong to the Nigerian tribes. We'll untangle the contentious, and vague position of Nigeria's most educated tribe below. Continue reading to learn more about this article.
Recommended: Best Secondary Schools in Nigeria 2023
Top 12 Most Educated People/Tribes in Nigeria 2023
1. Yoruba: Nigeria's Yoruba people are the most educated. Yorubas are known for being powerful. This shows that they are intelligent. In a large firm where the Yoruba tribe is dominant, education is the only way to become a top executive. The Yoruba people in Nigeria were the first to accept western education, which caused them to value education early on.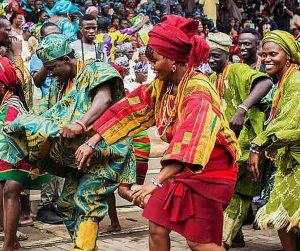 The most educated tribe in Nigeria. Due to their progress in the education system, UNESCO has named Lagos the most outstanding state in the nation, with quite a literacy rate of 92 percent. This could be attributed to them being the first to embrace western education. Whatever the case could be, the Yorubas are among Nigeria's best-educated tribes.
2. Igbo: This tribe is the talk of the town when it comes to Nigeria's educated tribes. Nigeria's most cultured people are the Igbo. The Igbo people are lucky in both academics and economics. Take it from me: an Igbo businessman is just like an Igbo student. He is a successful and diligent individual. Igbos have the most graduates, learned people, and so forth.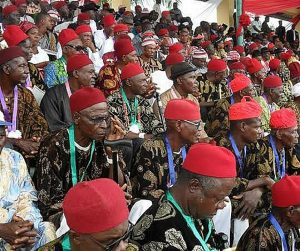 The Igbo, unlike other tribes where illiteracy is rampant, do not have a big number of illiterates. Olusegun Obasanjo, Nigeria's former president, claimed that the Igbo tribe possesses the most brilliant, technically gifted, and smart people in the country.
It was once claimed that if you can't find an Igbo man everywhere you go, you should leave because nothing nice is there. Apart from business, these people have a flair for study and are one of the country's best-educated tribes.
Also see: How to prepare for an exam in a week
3. Hausa: For Hausa tribes, I remove the cap. This is one of Nigeria's most educated tribes. There are plenty of reasons why they should be placed third if you look around. In politics, the Hausa people are the most dominant. They are aware of politics, and leaders must be well-educated.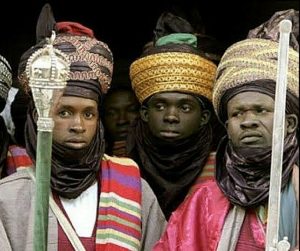 In Nigeria, there are as many educated Hausas as illiterates, but educated Hausas and their production outweigh illiterates. However, because of their size, population, and culture, many of them are left out, but those that are committed have demonstrated that their tribe is not a laggard in academic matters.
I'm not going to start naming names, just like I didn't in the previous ones, but I will tell you this: the Hausa-speaking tribe is one of the best educated in the country.
4. Edo: Edo State is the southernmost of Nigeria's 36 states. Benin Metropolis, Nigeria's fourth largest city, and rubber capital is the state's capital and principal city. One of Nigeria's best-educated tribes is the Edo. Edo people work in nearly every field.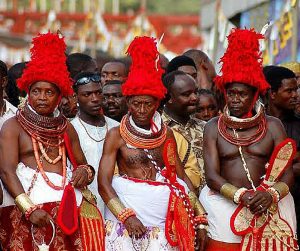 It's unusual to come across an Edo man who has never attended school. According to our research, the Edo tribe ranks fourth. They are members of one of Nigeria's most knowledgeable tribes.
Recommended: Advantages and Disadvantages of being a Leader
5. Urhobos: The Urhobos are people from southern Nigeria who dwell near the Niger Delta in the northwest. In Delta State, one of Nigeria's 36 states, the Urhobo ethnic group is the largest.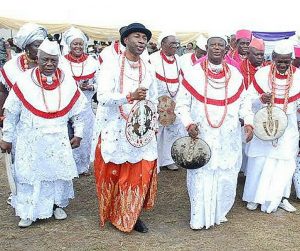 Urhobos are people who speak the Urhobo language. The term Urhobo refers to a group of people rather than a place. This group has a higher level of influence over their followers because they are well-educated and pursue pastoral ministry.
This is the first tribe from the Niger Delta to be among the country's best-educated tribes. In Delta state, this tribe has a dominant nature, which extends to schooling. Go there and look for your family's professional names.
6. Itsekiri: The Itsekiri are a Yoruba subgroup from Nigeria's Niger Delta state of Delta. The Itsekiris are primarily found in the Delta State local government districts of Warri South, Warri North, and Warri Southwest, which are located on Nigeria's Atlantic coast. This tribe is one of Nigeria's most educated.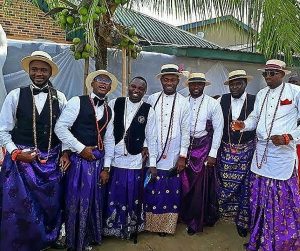 The above-mentioned tribes are notable for having a high percentage of educated individuals. According to research, they are one of the top ten tribes in Nigeria with the most educated people.
Recommended: Countries with the Most Handsome Men in the world 2023
7. Ijaw: The Ijaw are a Nigerian ethnic group who inhabit the Niger Delta states of Akwa Ibom, Bayelsa, Delta, Edo, Ondo, and Rivers. They can be seen in camps as far west as Sierra Leone and as far east as Gabon as migratory fishers. According to various estimations, the Ijaws have a population of 3.7 million people. Educated persons are among the members of this category.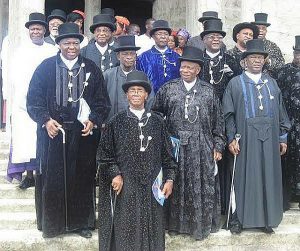 Ijaw people pursue knowledge, self-improvement, and progress through education. The Ijaw tribe has a sizable educated population; suffice it to say, the tribe is among Nigeria's most educated.
8. Calabar: Calabar is a beautiful city in southern Nigeria, near the Cameroon border. Cross River State's capital is located on a hill with views of the Calabar River and the Cross River delta. The state's older areas, such as Henshaw Town and Duke Town, as well as the waterfront area, feature British colonial architecture.
Duke Town Cathedral, which dates from the 19th century, is among Nigeria's ancient cathedrals. Calabar is the eighth city on our list. Although we do not consider the inhabitants of Calabar to be educated, they are! They are well educated, despite their amusing tone and portrayal in Nollywood.
Recommended: Differences Between Interpersonal And Intrapersonal Communication
9. Ibibio: The Ibibio are indeed a tribe of people that reside near the coast in southern Nigeria. They are primarily found mostly in the states of Akwa Ibom and Cross River, as well as the Niger Delta territory. The Ibibio people are one of the most educated tribes in Nigeria.
They have ties to the Efik as well as Annang Igbo ethnic groups. The Ibibio Union made a request to the British for approval as an independent nation amid Nigeria's colonial era.
10. Isoko: This is a lesser-recognized tribe but a well-educated minority population from the Niger Delta region. The Isoko is a Nigerian cultural or ethnic group that inhabits the states of Delta as well as Bayelsa. They are a people from southern Nigeria, in the northwestern section of the country, near the Niger delta.
Delta State and Bayelsa State are two of the 36 states that make up the Federal Republic of Nigeria. There are notable individuals in the field of education, and the tribe is one of Nigeria's leading most educated tribes.
Recommended: 6 (Six) Differences Between A Doctor And A Nurse
11. The Fulani: One of the most educated tribes in Nigeria is the Fulani, an ethnolinguistic group that lives throughout the country. Their historical path, marked by a commitment to intellectual pursuits and cultural fortitude, has greatly influenced their academic successes.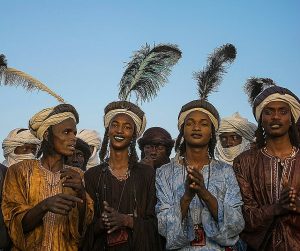 The Fulani people, who have their roots in pastoral traditions, have undergone centuries of change and now value education as a way to strengthen their society. The Fulani have modified their educational emphasis in more recent times to incorporate cutting-edge academic topics. They have achieved success in industries including education, law, engineering, and medicine thanks to their insatiable curiosity. A legacy of greatness and accomplishment has been fostered by notable Fulani individuals who have made important contributions to Nigeria's intellectual environment.
12. The Kanuri: The Kanuri people, who are largely found in northeastern Nigeria, have distinguished themselves as one of the nation's most educated tribes. Their rich cultural background is entwined with their educational legacy, creating a dynamic combination of academic interests and conventional beliefs. The Kanuri have a long history of demonstrating a strong dedication to education, viewing it as a tool for promoting both individual and communal development.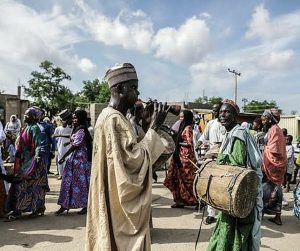 Their illustrious Al-Majiri system served as one of their ancient centres of learning. The Kanuri have expanded their knowledge in a variety of sectors, including academics, science, and government service. This dedication to academic success has aided in Nigeria's overall growth and highlighted the Kanuri people's position as intellectual torchbearers.
Recommended: Best Law Schools In The World 2023
Conclusion
The tribes listed above are known for having a high percentage of educated people. They are considered as one of Nigeria's Top Ten Tribes having the most educated people, according to a study. If you believe a tribe should be removed or replaced from the Top 10 Highly Educated Tribes in Nigeria, please contact us or leave a comment below.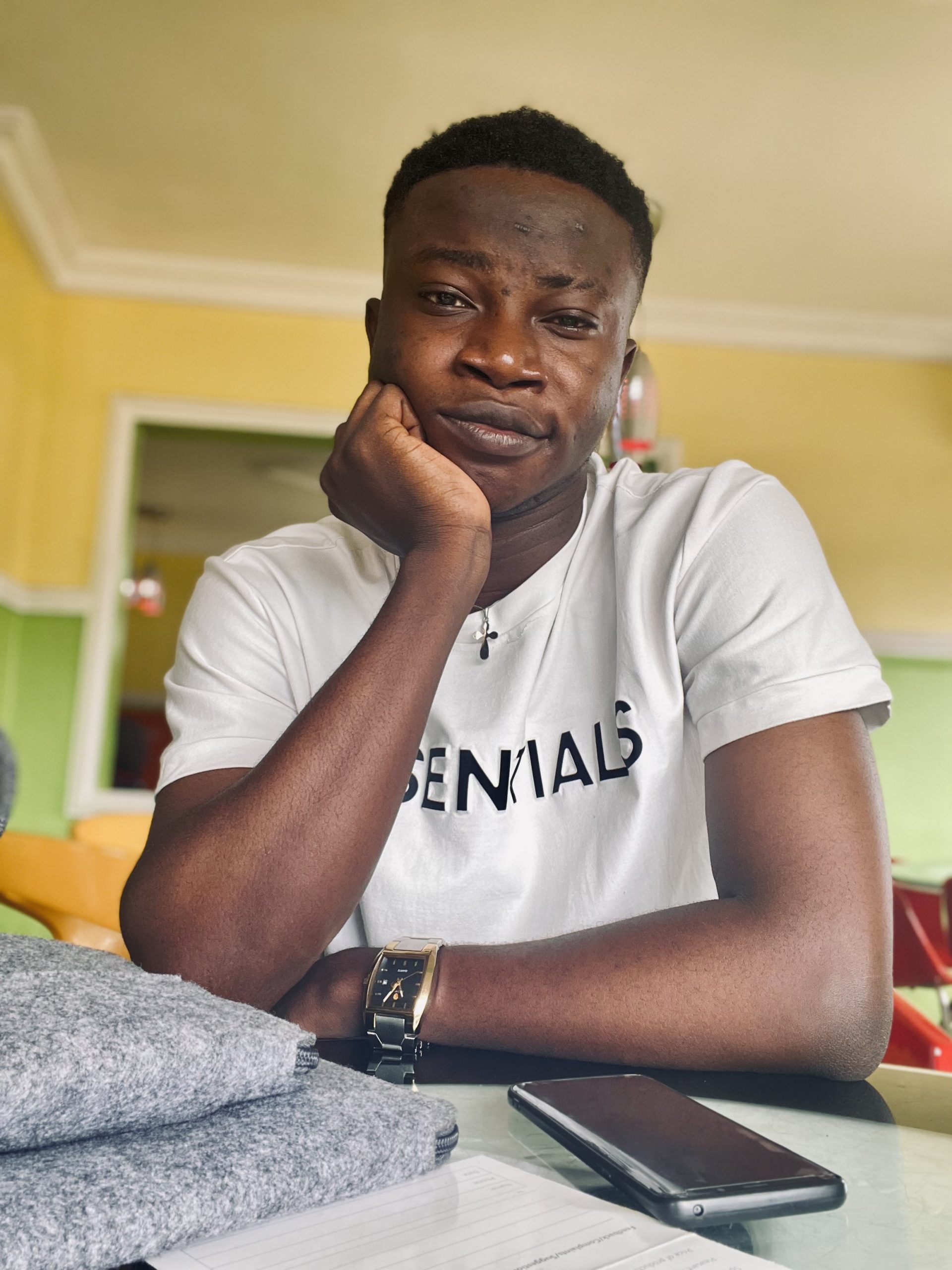 Edeh Samuel Chukwuemeka ACMC, is a Law Student and a Certified Mediator/Conciliator in Nigeria. He is also a Developer with knowledge in HTML, CSS, JS, PHP and React Native. Samuel is bent on changing the legal profession by building Web and Mobile Apps that will make legal research a lot easier.