Best Countries To Work As a Doctor: Doctors are important members of the health workforce. A doctor treats the sick or injured and provides care to those who are seemingly healthy. Having received an education, training and licensure in the science of medicine, the work of a doctor is no small feat and the process of becoming one has its perks of challenges. These individuals undergo intense and extensive training which is not cheap, to say the least. At the very minimum, it takes eight-plus years to become a doctor, and even longer for highly specialized medical fields. Why you might wonder? Their job deals with life, that of their patients and theirs too. Because the profession in itself is risky, they have to be very proficient at it.
Apart from the many other reasons people have to study medicine, doctors generally are very passionate about their profession. However, I must confess healthcare systems vary greatly between countries. To put it another way, whilst some doctors may work in a very comfortable setting, others suffer daily owing to a lack of equipment, lengthy working hours, and a lack of support staff. Add in the low pay, and you have the perfect combination for doctors to consider immigration as a way to better their personal and professional lives.
Certain variables must be carefully considered to determine which country is the best for a doctor to practice in since each country will have its unique offers. This is why, in the end, I believe that this topic and the judgment that must be made are subjective. While I could mention several factors, I've opted to focus on three important ones that will assist me in making a rational decision. They include: 
1. The financial benefits: Money is enough incentive to make one consider moving abroad to practice medicine. When you have a steady net monthly income that not only compensates for the amount of effort you put in but also allows you to live comfortably, the workload may not be an issue.
Also see: How to choose the right career path for yourself
2. Working conditions: A medical professional often works under a lot of pressure. If the working conditions are not favourable too, this is a recipe for disaster. This is the reason why factors like length of working hours, state of the country's health care system, availability of sophisticated equipment and support staff need to be put into consideration.
3. Availability of work opportunities: Immigrating to a country that welcomes doctors are crucial and most times this is the case in countries with high demand for medical personnel. Landing a medical job will not be an issue in such countries as the work opportunity is readily available.
Recommended: Best countries to practice Nursing in the world
Top 12 Countries Around The World To Practice Medicine In 2023
Below is a list of the top 12 best countries for a doctor to work in. They are listed in no particular order.
1. Australia: Australia is an excellent area to pursue a medical career. A country where about 30.50% of its doctors are foreign-trained, Australia readily welcomes physicians from other countries. This is to make up for the shortcomings in its healthcare system.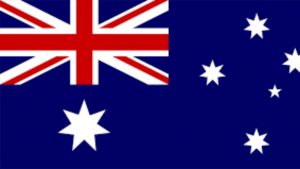 It is also one of the highest-paying countries for physicians, with specialists receiving up to $247,000 and general practitioners about $91,000 each year. Doctors have some of the best working conditions in the world. Work hours are reduced to ensure that they are not excessively long, an advanced support system is provided and doctors are not overworked. Professional benefits are also enjoyed by doctors in this country.
2. Netherlands: The Netherlands is a doctor's dream come true, thanks to its world-class healthcare system. Working conditions in the Netherlands are excellent, with rigorous legislation governing working hours for the general public. Doctors have shorter work hours and more vacation time.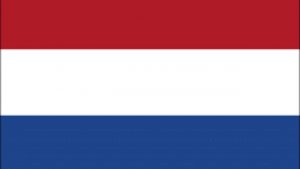 The financial benefits are also fantastic, as they pay well. In the Netherlands, specialists can earn up to $253,000 per year, while general practitioners get around $117,000 per year. Doctors also gain professional benefits Netherlands' top-notch healthcare system.
Also see: Cheapest universities in the United States of America: Top 10
3. USA: By far, the United States is the best country for medical doctors to work. It has a high demand for doctors and 25% of doctors in the country are foreign-trained so those who wish to work here actually stand a chance. As for the pay, doctors get to take home a fat cheque, which is about $223,000 per year for a general practitioner while specialists make $329,000 per annum.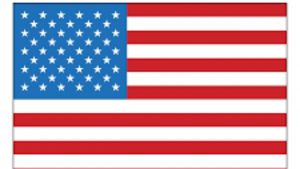 Although the workload in the US is also one of the highest in the entire world, the salary can be compensatory. In addition, with the US being home to some of the world's most revered teaching hospitals where pioneering procedures and studies take place, Doctors also get to grow professionally, learning new skills on the job.
4. United Kingdom: Medical practice in the United Kingdom is a fantastic option. It boasts a functioning healthcare system despite having one of the world's most severe healthcare personnel shortages. The UK is a doctor's paradise, especially for doctors migrating from third-world nations, with tens of thousands of opportunities for health workers across all streams.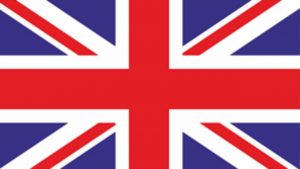 On average, specialists earn $174,068 a year, compared to $85,250 for general practitioners. There is a pleasant working environment with a reasonable workload, and doctors might opt to spend additional hours in private practice because of the flexible hours. Pensions, life insurance, and assurance benefits are some of the extra benefits available.
Must read: Countries with the best education system in the world
5. Ireland: Irrespective of its weather, Ireland is a great country to move to as a medical practitioner. This is a country in need of medical doctors. According to statistics, foreign-trained doctors account for around 36.10 per cent of Ireland's physician population. With the facilities, work-life, and lifestyle that the Irish government offers, efficient doctors around the world are highly motivated and influenced to migrate and stay in this country thereby filling up the critical gaps in its health service system.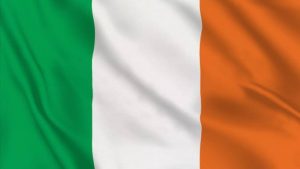 In addition to this, it is one of the highest paying countries for doctors with specialists receiving an average of $143,000 yearly and general practitioners about $90,000. Interestingly, Specialists have the option to charge a fee for consultation and more if it extends past a specified number of minutes thus earning more than the average pay.
6. Luxemburg: Luxembourg is in desperate need of physicians. The market, however, is extremely competitive due to the country's small population. One thing to keep in mind is that individuals from an EU member state or a member of the European Economic Area, as well as doctors from third-world countries with a valid residency permit or international protection, are given priority.
According to the OECD, doctors in Luxembourg earn an average of $357,300 per year, with general practitioners earning up to $278,900 and specialists earning up to $352,300. This demonstrates that the government compensates its doctors well and provides them with other benefits such as free transportation and housing.
Recommended: Countries with the most beautiful women in the world
7. Switzerland: Switzerland is an economically prosperous country with one of the highest salaries in the world for a variety of occupations, including medicine. It has a comprehensive healthcare system equipped with cutting-edge medical technologies. Switzerland is an excellent area for doctors to work because of the high salary it offers. A specialist can earn around $130,000 per year on average, whereas general practitioners can earn roughly $116,000 per year.
Furthermore, because no policies bound doctors to their profession, the country offers them entrepreneurial flexibility. With about 27% of its doctors being foreign-trained, the biggest problem one would have with this country is the language barrier. As a result, medical practitioners interested in practising here must be fluent in French, German, and Italian.
8. Canada: Canada is a good country for a doctor to practice. Due to its doctors finding their way to the USA for better conditions, Canada currently faces a shortage of doctors. With this situation in play, Doctors are in such high demand that Canada is open to welcoming doctors from other countries, providing them with other appealing benefits like vacation, sick leave, maternity leave, study leave. In addition, Canada offers about $161,000 to specialists and around $107,000 to general practitioners per year which is decent pay.
Also see: How to become a successful business entrepreneur
9. New Zealand: Although Australia typically has an edge when it comes to high paying salaries for most professions over New Zealand, when it comes to medicine New Zealand is also a great place to work in. For English-speaking doctors, New Zealand is a popular immigration destination. Because the country supports foreign-trained doctors, about 42.60 per cent of its doctors are foreign-trained.
Operating a private and public healthcare system, New Zealand offers decent pay. Currently, available estimates show that specialists can expect to receive an average of $138,000 yearly. In addition, it provides one of the best working conditions in the world.
10. Denmark: Denmark is also a fantastic place to work for doctors. Denmark is in desperate need of doctors, as the country currently has a medical staffing shortfall. Doctors are well compensated, with specialists earning an average of $91,000 per year and general practitioners earning around $109,000 per year.
General practitioners are paid more in Denmark than specialists. In addition,  the workload is relatively low. Linguistic barriers, on the other hand, may make it difficult to work in Denmark.
Recommended: Best Countries To Do Business In Africa
11. UAE: The UAE is a Middle Eastern nation with seven emirates. Business, tourism, and healthcare have flourished as the nation continued to develop rapidly. UAE healthcare is among the finest in the area due to heavy investment. It also attracts physicians and other healthcare workers. UAE doctors earn handsomely.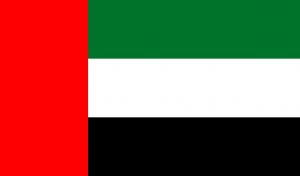 Doctors seeking financial security are drawn to the country's high healthcare pay. Working in the UAE without income tax is a major benefit. Doctors get their full remuneration without deductions. Doctors work at top-notch hospitals in the UAE. The newest technology and medical equipment in hospitals enable physicians to deliver the greatest treatment.
12. France: Western Europe's France is famous for its culture, history, and healthcare. France has a top-ranked healthcare system. France is one of the greatest nations to work as a doctor due to its high-quality healthcare system and innovative medical technologies. French doctors have state-of-the-art facilities and resources to deliver the greatest treatment to their patients.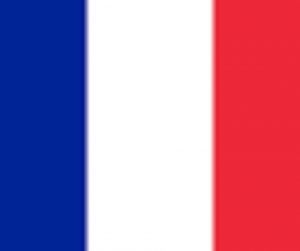 French doctors get good incomes that reflect their education, experience, and talents. French physicians are valued for their services to healthcare. French physicians' work-life balance is well-known. Doctors have more time for hobbies, family, and other interests thanks to the 35-hour workweek.
Recommended: Salary of doctors in the United States of America
Every doctor's dream, be it an active professional or an aspiring one, is to have a meaningful and rewarding medical career in all aspects. Life as a doctor is worth it when you work in an environment that supports your medical career.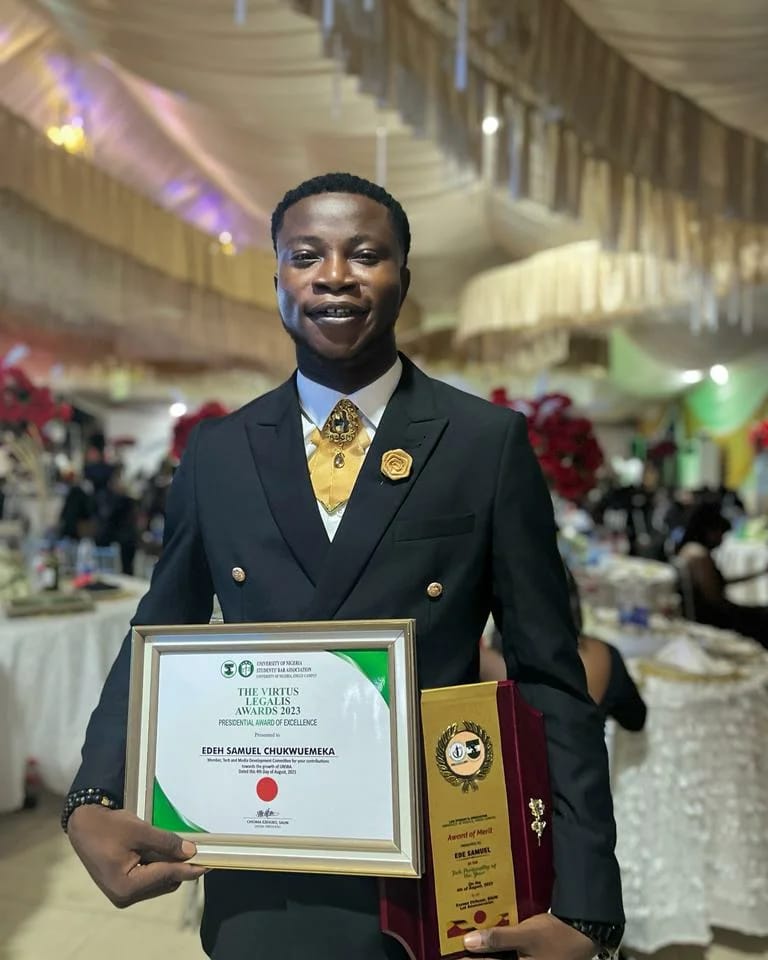 Edeh Samuel Chukwuemeka, ACMC, is a lawyer and a certified mediator/conciliator in Nigeria. He is also a developer with knowledge in various programming languages. Samuel is determined to leverage his skills in technology, SEO, and legal practice to revolutionize the legal profession worldwide by creating web and mobile applications that simplify legal research. Sam is also passionate about educating and providing valuable information to people.