Best Fintech Companies In Nigeria: Nigeria is a Federal Republic. A sovereign state with a democratically elected President. She gained her independence in 1960 and became a full blown Republic in 1963. With over 200 million in population, Nigeria is still regarded as a third-world country.
This has been attributed to the fact that, the country's despite the overwhelming population, Nigeria has been plagued with an alarming degree of poverty, political and government mismanagement, economic down trend, infrastructural deficit and social insecurity. Nigeria is a country with lofty laws and policies including being signatory to international treaties that are framed towards social development, however, only little can be said about Nigeria when it comes to implementation of these laws, policies and treaties.
Nigeria practices a mixed economic system. Mixed economic system refers to an economic system of a country or State where businesses and agencies as well as industries are divested in the hands of the government as well as private individuals and corporations. In a nutshell, it means a system where the government and private investors can own and control different sectors of the economy and eradicate to a great extent, monopoly.
One fundamental area of interest in the Nigerian economy is the financial sector. The mix-economic system also applies to the Nigerian financial sector. At the apex of the financial sector is the Central bank of Nigeria saddled with responsibilities such as printing and minting currencies, serving as watch over other banks as well as being a bankers' bank. (Being a bank to other commercial banks). Below the Central bank is other commercial banks owned and managed by private individuals and partnerships.
The Nigerian blanking sector has seen and witnessed series of growth over the years, however, the process continues. The advent of technology and its application to different human endeavors has always been a welcome development as it has helped industries in different sectors to experience massive growth and rebranding. The financial sector is not left out.
The indulgence of technology in the smooth running of the financial sector for maximum efficiency brought about the concept of Financial Technology (FINTECH).
Recommended: Major Causes and Solutions to Insecurity in Nigeria
Fintech or financial technology is the infusion or use of advanced modern technology to carry out financial transactions in a more efficient way and enhance maximum productivity through ways like mobile or online banking, applications enabling mobile and online payments and many others. The emergence of technology and its infusion into the financial sector has been a booster to the sector and the economy.
The Nigerian economy is not left out of the benefits of FINTECH. Consequently, FINTECH has become an industry of its own and has been thriving so well. The FINTECH industry has been controlled by FINTECH companies who are the major players in the industry. They have been providing the required technologies that are relevant and sophisticated to enhance financial transactions. The partnership between FINTECH companies and the financial industry has yielded positive results over the years. Both industries has been mutually beneficial to each other.
Notwithstanding the backwardness of the country, FINTECH has been able to partner with the banking industry to improve the financial sector and enable it operate on international standard maintaining the international best practice. Thanks to the Nigerian FINTECH industry and companies, financial transactions are becoming seamless and convenient by the day. Concepts such as; internet banking, mobile banking, online payment platforms, payment applications and so many others are part of our financial operations.
In this article, we will be looking at some of this FINTECH companies in Nigeria and pointing out the best amongst them.
Recommended: Differences Between Tribunal And Court
Top 10 Best Fintech Companies In Nigeria
1. PAYSTACK Payments Limited: Paystack is a leading FINTECH company in Nigeria founded by Shola Akinlade, a Nigerian software engineer and entrepreneur. He is the co-founder and CEO had Akinlade had sold the company to Stripe, an Irish-American financial services and software as a service (SaaS) company for about $200m.
Paystack is operational in Nigeria and well known to be and effective, efficient payment platform used by several businesses and cooperations across the country. Paystack enables small, medium and large businesses to accept payments via debit and credit cards, money transfer on the go and mobile money transfers and payments across their websites and mobile application. It is one of the best and leading FINTECH companies in Nigeria.
2. FLUTTERWAVE: Flutterwave is one of the best Nigerian fintech company founded in 2016 by Olugbenga Agboola, Iyinoluwa Aboyeji, and Adeleke Adekoya. The company is operational in over five African Countries including; Nigeria, South Africa, Ghana, Kenya and several others. The company is based in San Francisco, California USA with Olugbenga Agboola as the CEO.
The company is reputable for providing payment infrastructures and platforms to its users across the countries enabling businesses and cooperations carry out financial transactions with less financial worries. Flutterwave is one of the best FINTECH companies in Nigeria.
Recommended: Differences Between Job and Career
3. INTERSWITCH: Interswitch is a FINTECH company and one of the leading integrated payment platforms in Africa. The Company was founded in 2002 by Mitchell Elegbe  who is also the Group Managing Director & Chief Executive Officer.
Interswitch is based in Lagos, Nigeria. It has included, quick-teller and verve payment methods for merchants and customers to carry their financial transactions with ease.
4. KUDA BANK: Kuda that is also known as Kuda Bank was formerly known as Kudi Money. Founded by Babs Ogundeyi and Musty Mustapha in 2016. It is a London-based digital bank operating in Nigeria since.
Having started serving Nigerian customers from 2017, the company changed its name to Kuda Bank in 2019.
Also see: Best Goalkeepers in The World 2022 (With Pictures)
5. TEAMAPT LIMITED: TeamApt is one of the best Nigerian based financial technology company that has been able to develop online banking and payment platform for financial transactions across Nigeria and beyond. Incorperated in 2015, it remains one of the best in Nigeria.
6. BANKLY NIGERIA: The FINTECH Company that is also known as Bankly Technologies is a digital savings platform that enables users to top up their wallets using vouchers to convert their cash.
It was founded in 2017 by Fredrick Adams, and Tomilola Adejana. The Company is one of the best FINTECH companies in Nigeria with its head office/Headquarter in Lagos Nigeria.
Also see: 16 Habits of Successful People to Learn and Practice
7. ACCELEREX: Accelerex is another top FINTECH company in Nigeria. It is one of the leading providers of financial technology in Nigeria and beyond. The company was founded in 2012 funded by African Capital Alliance. It has it Headquarter in Lagos Nigeria.
It has grown to serve both small, medium and large scale businesses and international marchants including marchant banks with the use of debit cards, credit cards, money transfer and others. It is one of the best in Nigeria.
8. PIGGYVEST: Piggyvest is one of the FINTECH companies in Nigeria, it is a financial platform that enables individuals and businesses of different levels to manage their finances effectively.
The automated platform offers customers and businesses an opportunity to manage their finance and invest part of their spare money with promises of profitable interest rate. PiggyVest is a private FINTECH company founded in 2016 and is one of the best in Nigeria.
Also see: Differences Between a Boss And a Leader
9. PAGA: Another excellent and top FINTECH company in Nigeria is Paga. The company was founded in 2009 by Tayo Oviosu who is also the Group CEO of Paga.
The Company provides mobile payments platforms and services that is focused on digitizing cash and achieving business and financial efficiency. Paga is one of the best FINTECH companies in Nigeria.
10. E-TRANZACT: E-tranzact is one of the FINTECH companies in Nigeria with amazing products and services that enable smooth financial transactions across the country. It is based in Lagos and serve across the country.
It enhances financial transactions with the list of products like; Bankit, Pocketmoni, Corporatepay, Webconnect, Switchit, Payoutlet as well as Payoutlet.Net.
Recommended: Advantages and Disadvantages of Zero Party System
Conclusively, the Fintech industry is a multimillion dollar industry and has been the engine body driving the financial sector all over the world through technology and achieving global standard and seamless financial system around the world including Nigeria.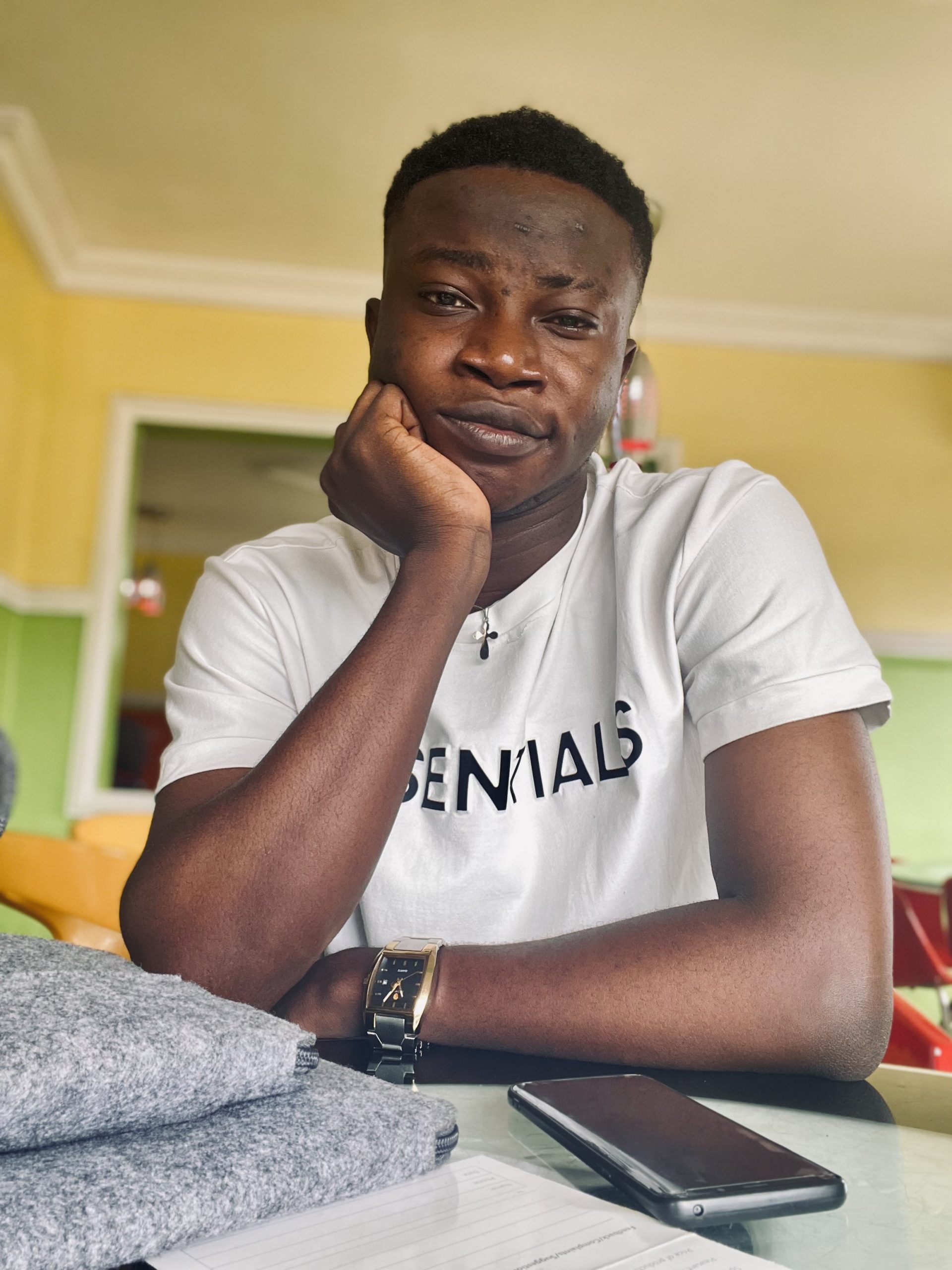 Edeh Samuel Chukwuemeka ACMC, is a Law Student and a Certified Mediator/Conciliator in Nigeria. He is also a Developer with knowledge in HTML, CSS, JS, PHP and React Native. Samuel is bent on changing the legal profession by building Web and Mobile Apps that will make legal research a lot easier.