Best Goalkeepers in The World: Football is a team sport comprising of 12 outfield players and a Goalkeeper all of whom plays an important role to the success of the team, but it seems that the role of a Goalkeeper is underrated and unappreciated when in fact they are very crucial to a team that no football match can proceed without a Goalkeeper on the field of play. A Goalkeeper is basically a football player who specializes in preventing football from entering the net. A Goalkeeper also plays other roles such as organizing his defence, setting the team to defend set plays and a Goalkeeper has the following attributes:
a. Decision Making: A Goalkeeper must be a smart and quick decision maker because while the error of an outfield player can be remedied; the mistake of a Goalkeeper in front of his post causes a goal against his or her team. Thus, a Goalkeeper must be good in making the right decisions on the field of play.
Recommended: Most Dangerous Forests in The World 2023
b. Ball skills: A Goalkeeper should have the requisite ball skills such as ball control, ball passing, kick out, and Clearance. It is nearly impossible to become a Goalkeeper without possessing these aforementioned ball skills.
c. Ball Handling: A Goalkeeper is responsible for saving balls, hence he must have a perfect handling of the ball which is the ability to properly catch the ball, hold the ball with your hands and make crucial saves with your hand too.
d. Positioning: Knowing where to be at the right time is one key attribute of a Goalkeeper as it helps them to properly make saves.
e. Reflexes: Football is a very fast game which could take players by surprise. Thus, a Goalkeeper needs to have sharp reflexes to be able to respond to changes and any kind of shot.
Also see: Hardest Sports in the world
f. Confidence: A Goalkeeper must have the self developed confidence. This is a key to the performance of a Goalkeeper in a game. There is usually a clear difference when a Goalkeeper is playing with confidence and when a player is not playing with confidence.
Notably, there are thousands of Professional Goalkeepers in the world today and these Goalkeepers should have these aforementioned attributes, but in the hierarchy of Goalkeepers some stand taller than other, so therefore in this Article we shall consider the list of the best Goalkeepers in the world based on their current form at club and international level.
Also see: Richest sports in the world 2022
Top 12 Best Goalkeepers in The World 2023
1. Manuel Neuer: Just like wine, Manuel Neuer gets better with age. Currently 36 years old, Manuel Neuer is still the first choice Goalkeeper of FC Bayern Munich and the German national team, a spot which he has held for years without being displaced by anybody due to his incredible form which has earned numerous recognitions and most notably being the only Goalkeeper in recent times to finish Top 3 in the Ballon d'or ranking and being awarded by the International Federation of Football history and statistics (IFFHS) as the best Goalkeeper in the world for the past decade (2011 – 2021). In the year 2022, he still hasn't shown any signs of slowing down and is still invariably the best Goalkeeper in the world.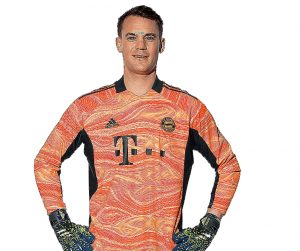 Impressively, asides his incredible ball handling and saving skills, Neuer has invented a ball playing trend amongst Goalkeepers as he is a perfectionist in making saves by coming off his line, playing the ball like a Midfielder and being so confident in goal. Thus, making him not only the best, but the most fearless Goalkeeper in the world.
Recommended: Richest footballers in the world 2022
2. Thibaut Courtois: Fresh off an incredible Champions league final display wherein he won man of the match and guided his team to Champions League glory, Thibaut Courtois is one of the best Goalkeepers in the World.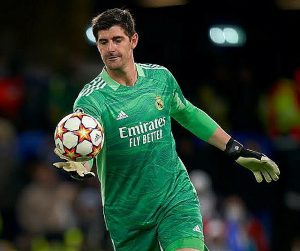 Courtois is still the first choice of the Belgium national team and FC Real Madrid whom he has guided to both Champions league and La Liga success keeping 16 cleansheets in 36 games, averaging 0.78 goals for every 90 minutes and having a 0.81 goals to game ratio whilst one of the highest save percentage and best shot xG of any Goalkeeper in the world.
Remarkedably, Courtois has been an error free Goalkeeper which further makes him standout.
3. Ederson: Ederson Moraes is a Brazil international and Goalkeeper of Manchester City, just like Manuel Neuer he is a modern goalkeeper good with the ball at his feet, ball playing Goalkeeper, quick off his line, fearless between the sticks and has an incredible kick out. He currently holds the Guinness World Record for the longest football drop kick (247 ft 2 inches). This and other attributes has distinguished to be on the seat of the best Goalkeepers in the world.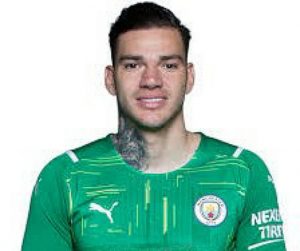 Ederson has remarkably been the best Goalkeeper in the Premier league winning back to back Golden gloves for keeping the most clean sheets in the league for three consecutive seasons now, keeping 20 Cleansheets in the just concluded 2021 – 2022 Premier League season, keeping 19 Cleansheets in 2020 – 2021 season and keeping 16 Cleansheets in 2019 – 2020 Premier league season.
Recommended: Most profitable skills to learn currently
4. Alisson Becker: Closely behind Ederson in the premier League is Alisson Becker who is a fellow Brazil International and first choice Goalkeeper of Liverpool FC. Since his arrival in the premier league in 2018 from AS Roma, he has built on his impressive performances at Roma and replicated even more at Liverpool. Thus, establishing him as one of the best Goalkeepers not only in the Premier League but also in the World.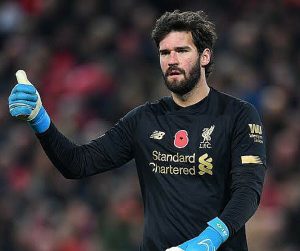 Alisson Becker recently shared the 2021 – 2022 Premier League Golden Gloves with Ederson after they both kept out 20 Cleansheets out of just 36 games and he has an incredible 64 cleansheets in 136 premier league games and keeping 17 cleansheets in 40 Champions league games for Liverpool; guiding them to UCL success in 2019.
According to his Coach Jurgen Klopp 'Alison is the best Goalkeeper in the world and if he previously knew that Alisson was this good, he would have paid double". However, based on our data Aisson is not the best Goalkeeper in the World but comfortably sits in 4th place.
5. Jan Oblak: Jan Oblak is the first choice Goalkeeper of Slovenia national team and Atletico Madrid football club. For the past few years he has written his name in gold as one of the best Goalkeepers in the world, establishing a reputation as the best Shot stopper in the world saving 97 of the 120 shots he faced in 2020 – 2021 seasons and recording a save success rate of over 60% for the past five years.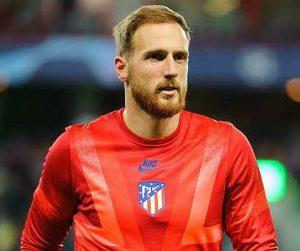 Asides being the greatest shot stopper of this generation of Keepers, Oblak is well known for his smart decision making, ability to properly read the game, ball handling skills, physical strength and reflexes. In terms of performances over the years, Jan Oblak is the best Goalkeeper in La Liga winning an incredible record 5 consecutive La Liga Zamarro trophy for being the best Goalkeeper in the league keeping the most cleansheets and having the lowest goals to game ratio after 28 or more games in 2015 – 2016 season, 2016 – 2017 season, 2017 – 2018 season, 2018 – 2019 season and the 2020 – 2021 La Liga season.
He also jointly holds the record of the least goals conceded in a La Liga season; after conceding only 18 goals in 38 league games in the 2015/2016 La Liga Season and being the only Goalkeeper in many years to be crowned the best player in La Liga after winning the La Liga player of the season in 2020/ 2021 La Liga over the likes of Lionel Messi, Luis Suarez and Karim Benzema.
Recommended: Countries with the Most Beautiful Women in the world
6. Mike Maignan: Based on current form, Mike Maignan is the 6th best Goalkeeper in the world. He is a French International and first choice Goalkeeper of AC Milan after moving to Milan just ahead of the 2021 / 2022 Seria A season and in just his first season he incredibly guided AC Milan to their first league for over a decade keeping 17 Cleansheets and conceding only 21 games in just 32 Seria A games.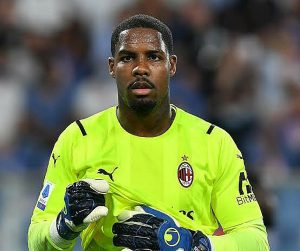 This performance did not only earn his team the league title but it also earned him an individual recognition as the Seria A MVP Best Goalkeeper of the season award.
His incredible first season with AC Milan is no fuss as before joining AC Milan from FC Lille of France he also guided Lille to an incredible Ligue 1 title success over a star studded PSG Team, keeping 21 Cleansheets in just 38 Ligue 1 games; the most any keeper in the league. These feats therefore makes him top of the list of Goalkeepers to instrumental win back to back League titles with two different clubs and in different leagues. Thus, establishing him as one of the best Goalkeepers in the world.
Recommended: Differences Between standard of living and cost of living
7. Gianluigi Donnaruma: Gianluigi Donnaruma is the predecessor of Mike Maignan after he left his boyhood AC Milan to join PSG in the summer of 2021/2022 and Mike was signed as his replacement. Gianluigi Donnaruma is already one of the best Goalkeepers in the world at a very age, making his debut aged 16 years and since then he went up to establish himself as the first choice Goalkeeper for the Italian national team, for AC Milan and now for his current club PSG.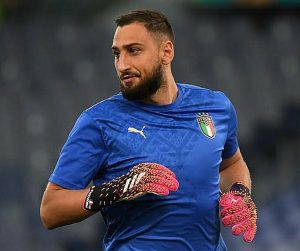 Gianluigi Donnaruma impressive display at the middle of the sticks over the years has earned numerous honours such as: Italian Golden boy award 2019, AIC Seria A Goalkeeper of the year 2020, Seria A Best Goalkeeper 2020/ 2021 season, Globe Soccer Awards Best Goalkeeper of the year, UNFG Ligue 1 Goakeeper of the year 2021/ 2022 season, UEFA Euros player of the Tournament 2021, Yashin Trophy as the best performing Goalkeeper 2021, IFFHS Worlds  best Goalkeeper 2021 and FIFA FIFPro World 11, 2021.
These and more makes him invariably one of the best Goalkeepers in the world.
8. Edouard Mendy: Since signing for Chelsea in 2020, Edouard Mendy has gone on to establish himself as one of the best Goalkeepers in the world, immediately solving their Goalkeeping problems and effectively guiding them to Champions League triumph in 2021 by keeping an incredible 9 clean sheets in just 12 Champions league played. He has also kept 30 Cleansheets in just two seasons in the premier league.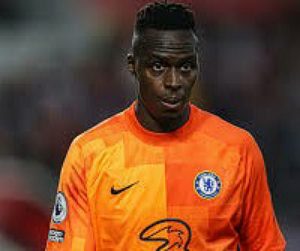 Edouard Mendy's  impressive display is on fronts both for his club Chelsea and his national team Senegal whom he helped earlier this year to an Africa cup of Nations (AFCON) triumph wherein he kept 4 cleansheets in 7 games and conceding only 3 goals enroute to them winning their first ever AFCON trophy, he was also crowned as the Goalkeeper of the tournament and two months after he guided them to qualification for the 2022 World Cup at Qatar.
Edouard Mendy's top form for both club and country earned the award of The Best FIFA Men's Goalkeeper 2021, Africa Cup of Nations Best Goalkeeper 2021, Africa Cup of Nations Team of the tournament and UEFA Champions League Goalkeeper of the season 2021.
9. Hugo LIoris: Hugo LIoris is one of the most underrated Goalkeepers in the world over the past decade, he has been consistently delivering a standard Goalkeeping performance season after season and he is well earmarked with a great decision making, ball concentration, ball handling, shot saving and reflexes.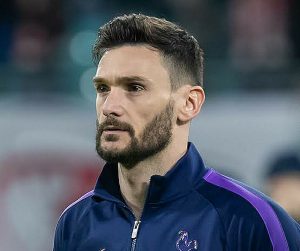 Hugo LIoris is the first choice keeper and Captain of both Tottenham Hotspurs and France National team, leading France to World cup glory in 2018 and winning the UEFA Nations League three years after in 2021. Lloris has also played a fundamental role in the success of Tottenham team rising from a mid table time to constantly challenging for a top finish in the Premier league where his least clean sheet tally in a season for the past 7 years is 12 Cleansheets in 33 Premier League games; an incredible feat considering the shambling state of Tottenham's defence over the years and the number of saves in which he has made within these period.
His consistency in keeping up with this sort of performance has earned a spot in the list of the best Goalkeepers in the world.
Recommended: Best Programmers in the world 2023
10. David De Gea: David De Gea was once labeled the best Goalkeeper in the world after some years of consistent and unreal displays renowned by his sublime shot saving abilities, reflexes, great positioning, composure, ability to read game and incredible foot work goalkeeping technique which made him the best Goalkeeper and a master in using his legs and feet to make crucial saves.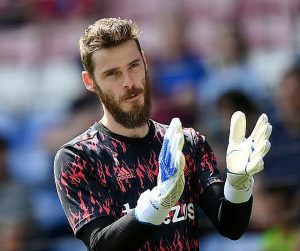 However, over the years (2019 – 2021) the Spanish International and Manchester United shot stopper experienced some decline which saw him lose his number 1 shirt at both club and national team level, but it seems he is back after having an incredible 2021/ 2022 where he singlehandly carried Manchester United most often during their staggering and below par which he was the only player save Ronaldo who stood out for the team once again reincarting the De Gea we knew years ago and making a lot of crucial saves and delivering great match performances which helped the team and also helped him win 7 man of the match awards, three consecutive United's Player of the month award for November 2021, December 2021, and January 2022 and to crown it up with the award of Manchester United's player of the year for 2021/2022.
The resurgence of David De Gea therefore deservedly earns him the 10th and final spot on my list of the best Goalkeepers in the World.
Recommended: Countries With The Lowest/Least Population In The World
11. Emiliano Martinez: A very effective 2022 World Cup campaign has increased interest in Emiliano Martinez. The former Arsenal goalkeeper struggled to make an impact for the Gunners, and at one stage was even loaned out as a League Two last resort. He made a £20 million transfer to Aston Villa in 2020, where he earned a club-record 15 clean sheets in his debut campaign. Martinez is bucking the pattern of South America creating only elite attacking and midfield ability. Without his incredible clutch stops, Argentina would not have won the World Cup, and the Golden Glove award winner for the competition always raises his level of play under duress, particularly in penalty shootouts.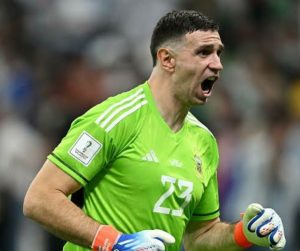 Martinez is at ease going up against anything inside the box and has excellent reactions. He has world-class placement and, more significantly, a track record of dependability and low error rates.
12. Yasmin Bounou: Yassine Bounou played a key part for Morocco at the World Cup, so it's understandable that you might assume there is some recency bias in this selection. However, those four weeks in Qatar hardly qualify as an exception to his general performance.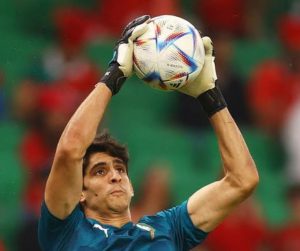 The Sevilla goalie was an integral part of Unai Emery's squad that won the UEFA Europa League in 2019–20, and in 2021, he amassed the most shutouts of any goalkeeper in the top five divisions in Europe. Bounou also earned the Zamora Trophy in the 2021/22 season for having the lowest goals-to-games ratio of any goalkeeper in La Liga, as if those accomplishments weren't reason enough to believe he merits a spot on the list.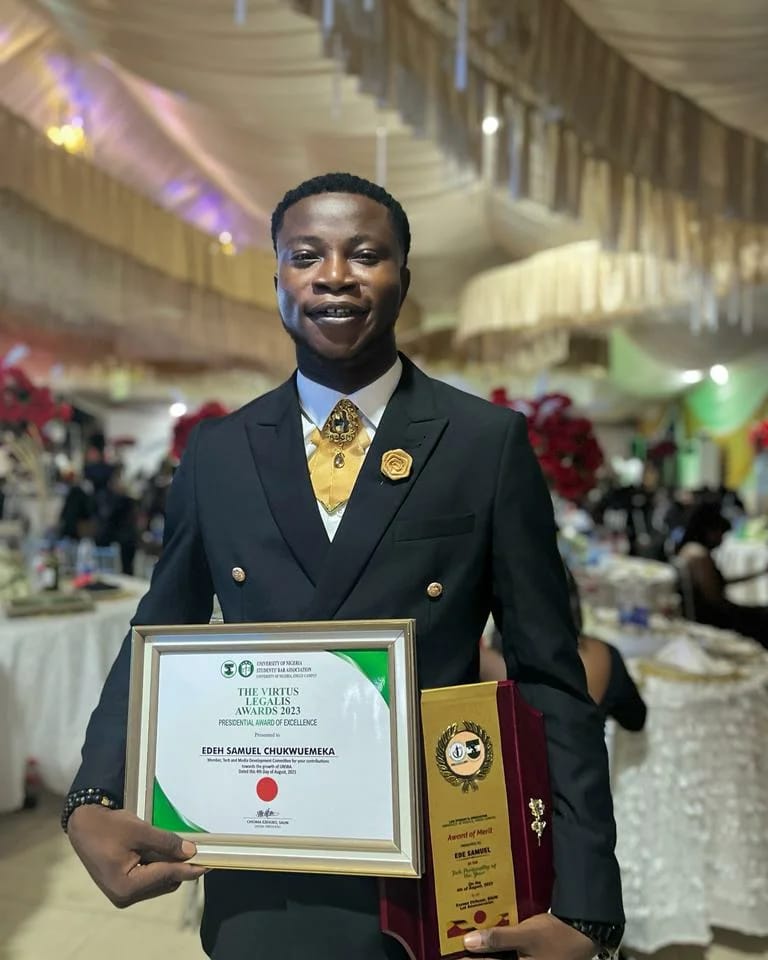 Edeh Samuel Chukwuemeka, ACMC, is a lawyer and a certified mediator/conciliator in Nigeria. He is also a developer with knowledge in various programming languages. Samuel is determined to leverage his skills in technology, SEO, and legal practice to revolutionize the legal profession worldwide by creating web and mobile applications that simplify legal research. Sam is also passionate about educating and providing valuable information to people.