Best UK Rappers: The Hip-Hop genre started gaining nationwide attention in the UK in the early 2000s, but the hip-hop culture started several years before then. In both the United Kingdom and the United States (credited as the original or rap music), hip-hop culture started in the streets; with black artists recording songs that were a form of spoken word over heavy beats and sounds in the early 90s.
Although many artists went multi-platnium records and topped charts, Hip-hop as a whole, became mainstream in the early 2010s, rising rapidly in both sales and streaming that by the end of the decade, the genre had become the no.1 genre globally. Today, there are so many subgenres such as grime, trap, UK drill etc.
In addition, as a result of the emergence of the streaming era in the music industry, there currently exists a certain unpredictability in regards to what goes viral on streaming services like Spotify, Apple music, Tidal, etc. Consequently, due to the multi-cultural nature of the hip-hop genre, rap artists have never had a bigger audience than now. Among the artists currently making waves in the UK music industry, we have made a list of the hottest rappers with the most audiences and the most commercial deals in 2022.
In no particular order, here's the list.
Recommended: Top 10 Best Rappers in Africa
Best Rappers in the United Kingdom (UK) 2022: Top 7 Most Popular
1. Stormzy: Born Michael Ebenezer Kwadjo Omari Owuo Jr, this 28yr-old rapper has become a hip-hop icon in the UK. Stormzy can be credited as a pioneer of the local hip-hop industry known as 'Street Rap'. The latter is heavy on gritty lyrics and razor-shape wordplay on mostly unoriginal grime beats. This extremely creative British rapper made his own lane by crafting and mastering a style that would influence many artists in his wake.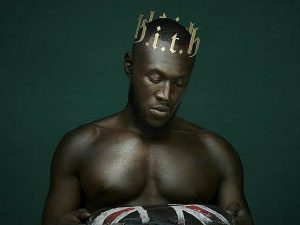 In 2014, he generated such massive hype with a compilation of freestyles that he called 'Wicked Skengman'. Several mixtapes and awards later, Stormzy finally released his long-awaited debut album, and in 2015, took the 3rd spot in the 'BBC introducing top 5'.
Stormzy is equally a fierce advocate for the racially disadvantaged.
2. Skepta: Joseph Junior Adenuga, 39, is a British rap superstar and one of the front runners of UK grime music globally.  He is one of the pioneers of the British hip-hop scene who not broadened the hip-hop culture but also inspired emerging rappers to make more music.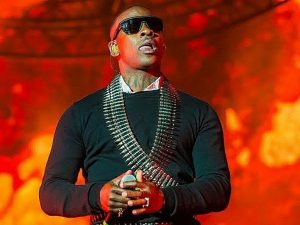 Skepta not only held his own in the budding UK rap industry, he also of the first hip hop artists to become mainstream. A feat that encouraged labels to sign numerous rappers to the roaster. In 2022, Skepta has achieved much in fashion and pop culture, with major collaborations with global brands such as Tommy Hilfiger and Nike. His brand is one of the most recognizable in the British music industry.
This talented rapper began his career as a DJ, only joining the popular crew Boy Better Know in 2015. Now, the MC has made a lot of chart-topping projects and achieved so many feats; solo and collaborative, that hip hop In the UK cannot be discussed with mentioning him.
Also see: Countries with the Most Beautiful Women in Asia
3. Dave: David Omoregie, prominently known as just' Dave' is a 25yr-old rapper, singer, and producer. Easily one of the hottest and most commercial artists in the UK today, Dave has pushed his brand beyond the still growing rap industry to the mainstream front. He has ventured into almost all fixtures in entertainment, including songwriting and fashion. Dave had even dabbled in acting, with somewhat challenging roles for a rap artist.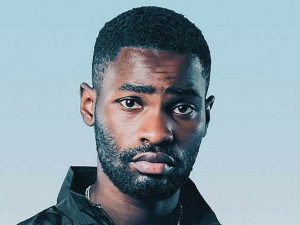 He came into the scene with his 2016 extended play titled 'Six Paths'. By the time he released his sophomore EP in 2017, he already had listeners all over the UK jamming to his infectious beats.
When he finally released his debut studio LP 'Psychodrama', hip-hop heads all over the world were not shocked when he broke all previous rap (UK) records by moving 26,390 units in its first week along with 26.3 million streams.
4. AJ Tracey: Ché Wolton Grant, 28, was born in Ladbroke Grove of West London, where he eventually started his foray into the hip-hop industry at just 6. He is widely known for blending different genres into his music. Notable among his frequently used sounds are UK drill, trap, grime, and a dash of dance hall.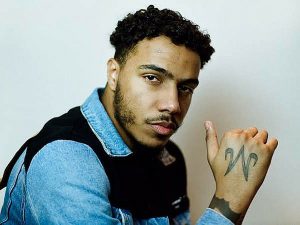 AJ has released a total of two studio albums, two mixtapes, one compilation project and six EPs; cementing his place in any top ten ranking (rap) in the UK.
Recommended: Countries with the Most Handsome Men in the world
5. Headie One: Also 28, this artist is easily one of the most creative underground hip-hop artists. Born Irving Ampofo Adjei, Headie One attained the peak of success riding on handwork and a rather genius ability to make great freestyle. He entered the scene with his first mixtape 'The One' introduced him to the rap scene in the UK with various hits that eventually made it to the UK singles chart—a fit worthy of applause for such a new rap artist. He is also one of the pioneers of the drill group; OFB.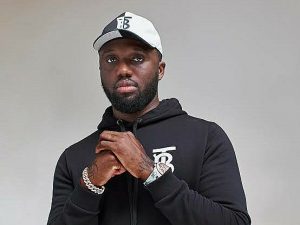 Headie One is also a notorious collaborator, bursting the streets of London with projects featuring artists that would become rap genies like himself. Armed with seven mixtapes and an album that is certified silver in the UK, Irving is nowhere near done.
Also see: Oldest programming languages in the world
6. Dizzee Rascal: When it comes to producing enticing party anthems and club bangers, Dizzee Rascal's production style is summery and bright with a significant emphasis on synthesizers and bass. He represents everything great about grime. The exuberant energy of the sounds he chooses is mirrored in his clever and energetic rapping.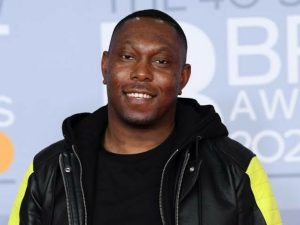 Boy In Da Corner, the rapper's self-titled first album, is regarded by many as the greatest grime record of all time and is an undisputed grime classic. Dizzee demonstrates exactly how infectious grime can be in Tongue N' Cheek, which is also acclaimed. He is well-liked by critics, profitable, and has a significant influence.
Recommended: Cheapest Countries To Study In The World 2023
7. M.I.A: M.I.A. gained popularity with her song "Paper Planes" in 2007. The Grammy-nominated single is an alternative hip-hop track that samples the Clash's song "Straight To Hell" and is quite sluggish. The song is well-known for the gunshot and cash register samples utilized in the chorus, in addition to the Clash sample.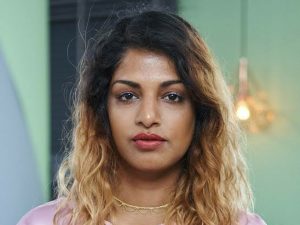 She received an MBE in 2019 in recognition of her contributions to music. 'Bad Girls' and 'Borders' are a couple of her other top songs. M.I.A. is also a political activist who has opposed the plight of Tamils in Sri Lanka.
Recommended: Advantages and Disadvantages Of Being A Famous/Popular Person
Honorable Mentions
1. Mist: Rhys Thomas Slyvester is a Birmingham-born rapper that has become an easy sensation in the last couple of years, thanks to a remarkable vocal clarity and expansive technique. His music sounds like a new school ode to old school American hip-hop. Yet, he is not afraid to incorporate new influences with a blend that can only be delivered by him.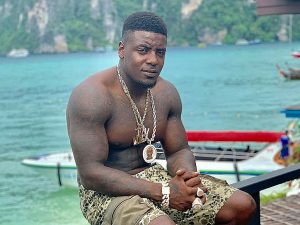 Even though, Rhys is still not at the top of all UK charts, yet, both his EPs namely 'M I S to the T' and 'Diamond in the Dirt' have established themselves as instant classics in the rap arena.
2. Slowthai: This twenty-eight-year-old rapper, born Tyron Kaymone Frampton, is one of the most viral rappers in world music. He is one artist that insists on gritty political sensationalism in his music, and has kept his fan glued because of his strong wordplay and a very impressive ability to emote.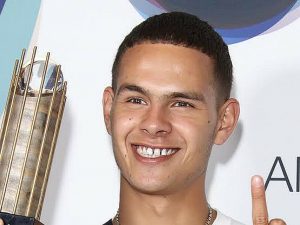 With just two studio albums and several extended play projects, Tyron has won an NME award with several nominations in the UK. One of the greatest quality of this savvy rapper with an even 'savvier' is that he sounds extremely sure of himself. It is the thing that connects him the most to his rapidly growing fan base.
Recommended: Smallest countries in Africa: Top 10
Conclusion
The entire genre is swarming with upcoming rappers that are eager to be heard beyond clusters of family and friends. This article is restricted to the top five rap artists thriving in the United Kingdom, so we can only include so much. However, artists nearing the top five rappers out now includes JME, Enny, and the eccentric Steflon Don.
We should mention at this point that hip-hop or rap music itself changing -morphing into something that can accommodate different cultures, sounds, and influences. By 2030, we guess that rappers would have filled out the front seats of pop culture and the mainstream music scene in Europe.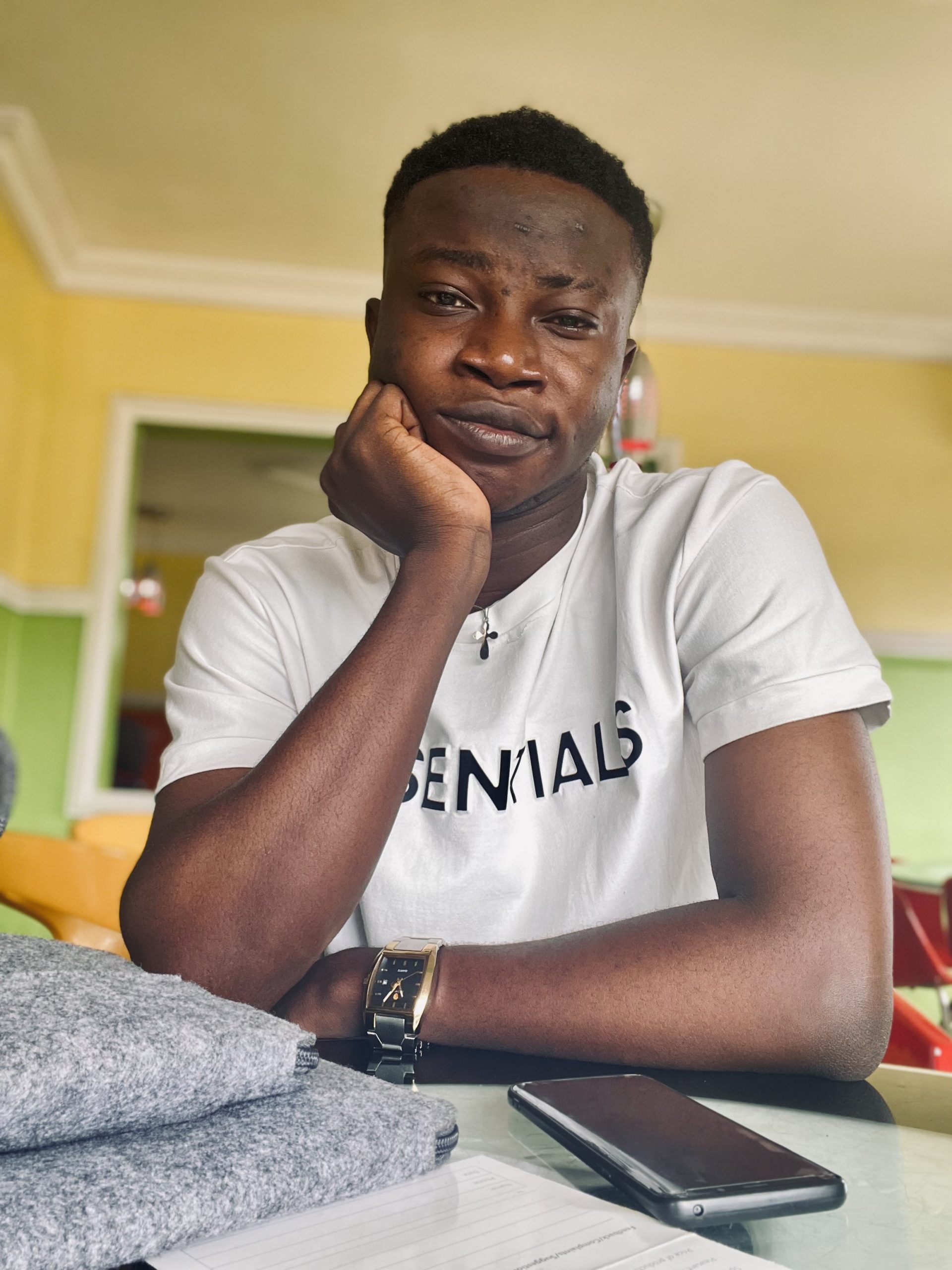 Edeh Samuel Chukwuemeka ACMC, is a Law Student and a Certified Mediator/Conciliator in Nigeria. He is also a Developer with knowledge in HTML, CSS, JS, PHP and React Native. Samuel is bent on changing the legal profession by building Web and Mobile Apps that will make legal research a lot easier.