Youngest Billionaires In The World : A decade ago, becoming a billionaire was a rare occurrence, and accumulating such riches took generations.But since the digital revolution, however, many people all over the world have done it in under  30 years!There are now more youthful billionaires than ever before, thanks to family inheritances, family businesses, and technology start-ups, with the youngest in the world being just 21 years old!
The majority of today's youngest billionaires are in their mid- to late-twenties and have already achieved success in their fields. This article will go through  the world's youngest billionaires, the source of their wealth and their net worths. The list includes a wide background of young people who have a lot more to give to the world, from Stanford dropouts who founded a business to cryptocurrency gurus and food delivery magnates. So, without further ado, here are the world's top 10 youngest billionaires.
Recommended: Youngest celebrities in the world 2023
Top 12 Of The World's Youngest Billionaires In 2023
1. Kylie Jenner (22 YEARS): Kylie Jenner is Kris and Bruce Jenner's youngest child (now known as Caitlyn Jenner). Kylie Jenner is a self-made American billionaire and the founder of Kylie Cosmetics, a cosmetics brand based in the United States. Kylie Jenner was highlighted in the 2019 edition of Forbes as the youngest self-made billionaire, with a 100% interest in her cosmetics brand.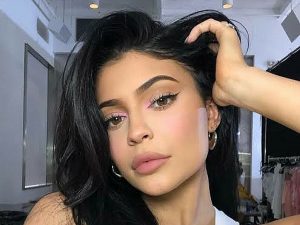 Kylie Cosmetics, as it is usually known, was valued at $900 million in 2019. Kylie made millions through her makeup line and brand endorsements, among other things; she rose to prominence after appearing in her family drama series, Keeping Up with the Kardashians. She recently sold about  51 percent of Kylie Cosmetics for $1.2 billion. Kylie is worth $1billion.
2. Alexandra Andresen (23 YEARS): Alexandra Andresen is Katharina Andreson's younger sister and the world's second-youngest billionaire by a year. She is a 22-year-old Norwegian heiress who became a billionaire at the age of 19.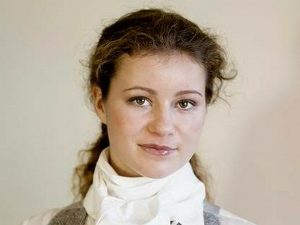 Despite the fact that her family business has inherited the majority of her money, she has been on the cover of Forbes for three years in a row. She was given 42 percent of her father's investment firm, Ferd, in 2007, just like her sister, and currently has a net worth of $1.4 billion.
Recommended: Countries with the Most Handsome Men in the world 2022
3. Katharina Andreson (24 YEARS): She is ranked third on Forbes' list of the world's richest persons under the age of 40 with a net worth of $1.4 billion. She is Alexandra Andersen's older sister and a Norwegian heiress. The 23-year-old Norwegian heiress received a 42 percent stake in Ferd, the Ferd family's investing firm.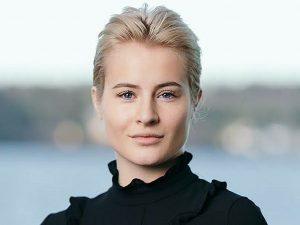 Her father is the owner of the company, and Katharina and Alexandra are equally entitled to its profits. Johan Andreson, the company's founder, still oversees it and owns 70 percent of the votes thanks to a dual-class share structure.
4. Gustav Magnar Witzoe (26 YEARS): Gustav Magnar Witzoe is the world's fourth-youngest billionaire. Because of the business his family controls, SalMar ASA, he has become one of the world's youngest billionaires. This is one of the most well-known farmed salmon producers in the world. He's worth $3.2 billion at the age of 26, courtesy to his father, the company's founder, Gustav Witzoe, who gave him a 50% interest in Salmar ASA.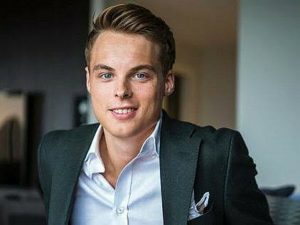 Salmar was a pioneer in Norway's industrialisation of fish farming, allowing them to reach significantly higher profit margins.
Also see: Countries with the Highest Number of Scammers/Fraudsters 2022
5. Evan Spiegel (29 YEARS): Evan Spiegel is the world's fifth-youngest billionaire. Evan is the CEO and co-founder of Snap Chat Inc, which he co-founded with Bobby Murphy and has a daily user base of 203 million users. Evan is 28 years old and graduated from Stanford University with a B.S. in Product Design.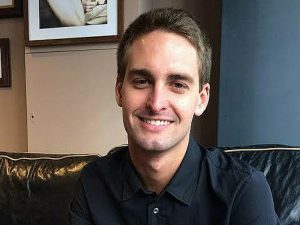 He has a net worth of $2.1 billion dollars. Spiegel has been a generous philanthropist, donating $65 million in Snap stock and promising to donate another 13 million shares with Bobby Murhpy to the Snap foundation.
6. John Collison (29 YEARS): John Collison is the co-founder and president of Stripe, and is two years younger than his older brother, Patrick Collison, the world's 9th youngest billionaire. Stripe was founded while at MIT in Boston, and it is now valued at $20.25 billion following a $245 million fundraising round in 2018.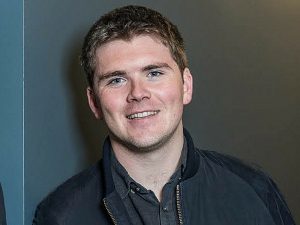 John Collision, 28, grew up in the Irish countryside near Limerick with his older brother, Patrick Collison, a co-founder of Stripe. Forbes estimates John Collison's net worth to be around $3.2 billion in 2021, and he is a self-made billionaire.
Also see: Relationship Between Philosophy and Religion
7. Ludwig Theodor Braun (29 YEARS): Ludwig Theodor Braun, owns 10% of B. Braun Melsungen, a medical device company that began in 1938 as a small pharmacy selling herbal remedies.
Ludwig George Braun, Ludwig's father, took over the corporation in 1977 and increased the company's annual revenue to almost $8 billion.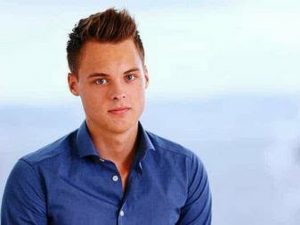 Infusion and injection solutions for surgical equipment are the company's specialty, and it presently employs over 60,000 people worldwide. Ludwig Theodor Braun is 29 years old and has a $1 billion net worth. He lives in Melsungen, Germany.
8. Jonathan Kwok (30 YEARS): Jonathan Kwok is four years younger than his brother, Geoffrey Kwok, who is the world's seventeenth youngest billionaire. He runs Empire Group Holdings with his brother.He is the son of Sun Hung Kai Properties, and his father died in 2018.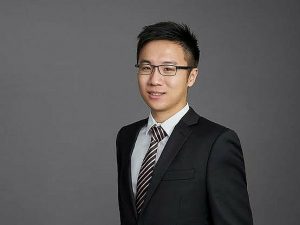 Jonathan has been in charge of the company since then, and he has become the  8th world's youngest billionaire. At the age of 30, his net worth is believed to be approximately $2.4 billion. He is a Hong Kong citizen who studied business administration at Cornell University.
Recommended: Best SEO Tools For Bloggers 2022 (Free and Paid)
9. Patrick Collison (31YEARS): Patrick Collison, 30 years old, comes in at number ten on our list of the world's youngest billionaires. Patrick is one of the co-founders of Stripe, a San Francisco-based payment technology firm. Partick and his brother, both from Ireland, came up with the idea for Stripe while studying at MIT in Boston.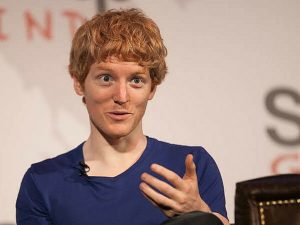 Patrick Collison's net worth is assessed by Forbes to be $3.2 billion. Stripe is led by Patrick, who is also the company's CEO. He started learning laptop programming when he was quite young, which helped him and his younger brother establish Stripe.
10. Bobby Murphy (31 YEARS): Bobby Murphy is an internet entrepreneur from the United States and one of the co-founders of Snap Chat Inc, a very popular social media platform. Murphy, Snap's Chief Technology Officer, collaborated with Evan Spiegel, a Stanford University fraternity mate, to create the popular social networking app.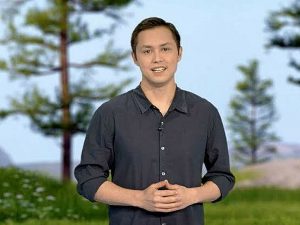 Murphy has put about $30 million into real estate since Snap Chat's success, and he still owns about 18 percent of Snap Chat Inc. He has a net worth of $2.1 billion and now resides in Venice, California.
Recommended: Most Respected Countries In The World 2023
11. Kevin David Lehmann: Kevin David Lehmann, one of the youngest billionaires globally, possesses a net worth exceeding $3 billion.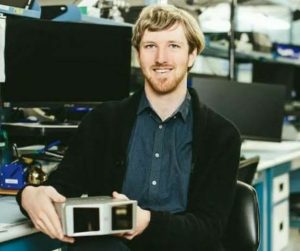 His father established the German drugstore chain dm-drogerie markt, and Kevin inherited 50% of the company's shares when he was 18 years old, making him a billionaire. Currently, he is 19 years old and a student at the University of Hamburg, studying economics. Kevin leads a modest lifestyle, and his enormous wealth has not made him indulge in an extravagant way of living
12. Pedro Franceschi: Pedro Franceschi, a Brazilian entrepreneur and co-founder of Brex, has become one of the youngest billionaires globally, achieving this feat at just 23 years of age. Brex, a social media management platform established in 2017, quickly became a unicorn, valued at over $1 billion.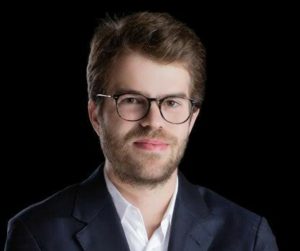 Franceschi's remarkable entrepreneurship, innovative thinking, and ability to identify market opportunities are credited for his success. Although young, Pedro Franceschi has made a significant impact in the business world, serving as an inspiration to many upcoming entrepreneurs.
Also see: Best Age Difference Between Husband And Wife
Conclusion
Every person on the planet is endowed with a special skill. Some learned about it in their early years, while others learned about it later in life. Some people aspire to be singers, actors, surgeons, engineers, or business moguls, and they can do so with the correct education and investment. Some people become wealthy in a matter of years, while others may take a lifetime or more.
The world is replete with young people who have amassed significant fortune, some of whom have earned it on their own and others who have inherited it from their families. Starting and running a business requires a lot of effort, therefore becoming one of the world's youngest billionaires is an incredible accomplishment!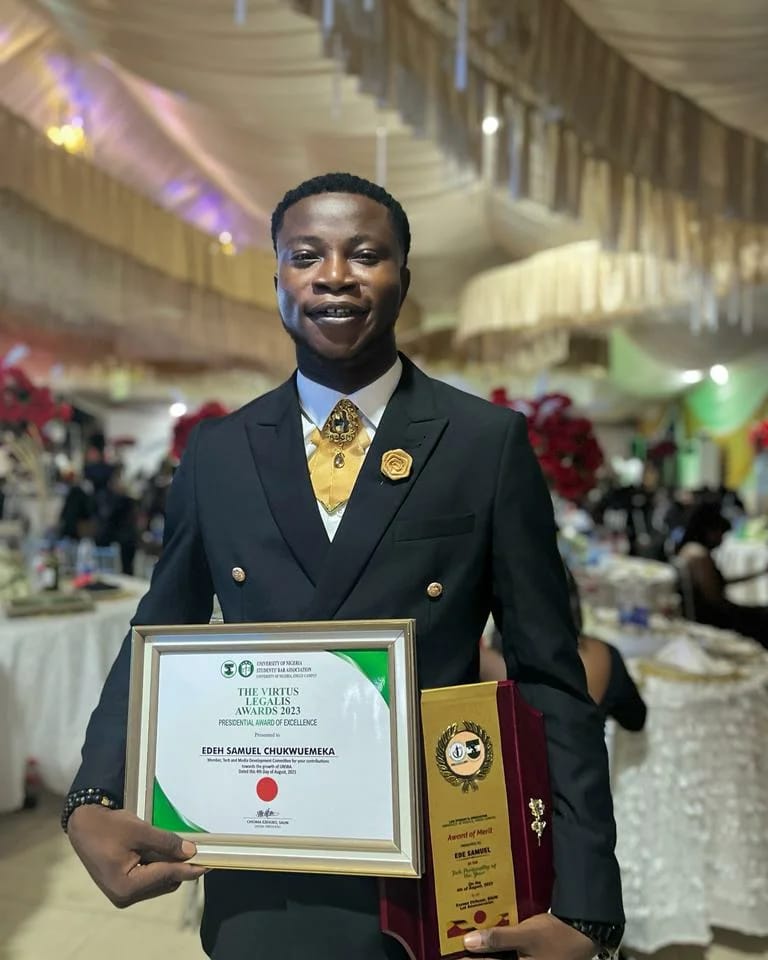 Edeh Samuel Chukwuemeka, ACMC, is a lawyer and a certified mediator/conciliator in Nigeria. He is also a developer with knowledge in various programming languages. Samuel is determined to leverage his skills in technology, SEO, and legal practice to revolutionize the legal profession worldwide by creating web and mobile applications that simplify legal research. Sam is also passionate about educating and providing valuable information to people.