Youngest celebrities in the world: The conventional celebrities are usually adults between the age of twenty and above, but that has been changed in current times. With technology and social media making the world a small global village, any person can stand out, establishing themselves as celebrities, whether young or old.
They say children are the leaders of tomorrow, but these young celebrities are leaders of today, no need to wait for tomorrow.
Recommended: Best and Most Popular Rappers in Africa
Youngest celebrities  in the world and their Date of Birth
1. Kaavia James Union Wade: Kaavia is the daughter of popular basketball player, Dwayne Wade and popular actress Gabrielle Union. She was born November 7th 2018 but became an internet sensation and celebrity in 2020, after her father Dwayne posted a picture of her bored face. Ever since then her parents who handle her Instagram account post pictures of making goofy, meme worthy faces.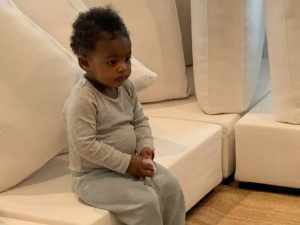 She's nicknamed the queen of meme faces by internet users. Not so much is known about the toddler though as she's too young to be featured in articles and hasn't been involved in any popular works yet. But one thing is sure, she's very much popular on the internet, having over 1.9million followers.
2. Iain Armitage: Iain is an American child actor, well known for his role as Sheldon in Young Sheldon, a prequel to The Big Bang Theory. He was born July 15th 2008 to his parents,  Euan Morton and Lee Armitage. He first debut in Hollywood was in an episode of Law and Order, and from there he's been in several other Hollywood works. More recently he voiced young Shaggy in Scooby Doo(2020) and Chase in Paw Patrol: the movie.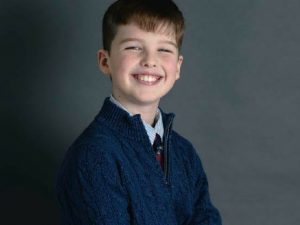 Iain has been nominated for several awards for his acting but has only won one of them. He has 553 thousand followers on Instagram but the numbers are increasing as the show Young Sheldon still airs on CBS.
Recommended: Cheapest Countries to Study in the world
3. Arat Hosseini: He is an Iranian young footballer and Instagram star. He become popular when his dad, Mohammed Hosseini  posted a video of him doing difficult football training. He was born 30th September 2013 and started athletic training at nine months old and by the time he was two, he could climb walls and do back flips with ease.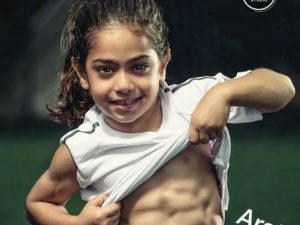 His popularity got him noticed by DJ Khaled, Novak Djokovic and even one of the greatest footballers of all time. He currently plays for Barcelona FC academy and is considered a role model to his peers having over 5.9 million followers on Instagram. His father said he(Arat) might the youngest player to appear in the World Cup.
4. Blue Ivy Carter: Daughter to American music superstars, JayZ and Beyoncé, Blue Ivy is already making waves as a young singer. Few days after she was born in January 2012, she was dubbed the most famous baby in the world.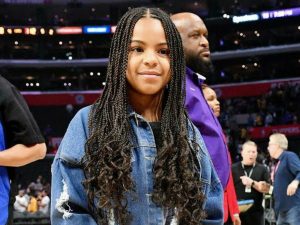 Her celebrity status is not excluded to just her parents fame but the ten year old has started to build her own fan base. She's the youngest person to have charted a song on Billboard Chart and youngest person to win a Grammy. With her talent manager and mega superstar parents, Blue's music career is set on a right path.
Also see: Most Capitalist Countries In The World
5. Jacob Tremblay: Born October 5th 2006 to police detective and homemaker parents, Jacob tremblay has won the hearts of many by his stellar acting movies. His first big hit was his role as Jack Newsome in Room for which he won a Critics choice award and other awards.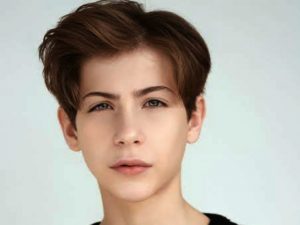 He also does voice overs, Disney's Luca is one of his works and he is rumoured to voice Flounder in the live action adaptation of The Little Mermaid. He has a large number of following on his Instagram but his career awards speaks so much about his success.
6. Grace McKenna: Texan actress and singer was born June 25th 2006 and made her Hollywood debut in 2013 playing Sydney in the television pilot Joe, Joe & Jane.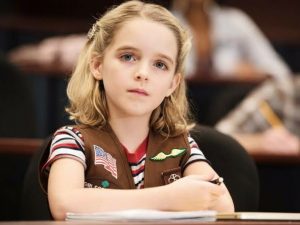 The movie where she became America's favourite girl and much more the world's in her breathtaking performance as Mary Adler in the movie, Gifted which earned her a Critic's Choice Award for Best Young Performer. She also played the role of Paige Swanson in Young Sheldon, as child prodigy and rival to Sheldon Cooper.
Also see: How to become a successful entrepreneur
7. Storm Reid: Ever since she was a three year old, Storm had always been determined to be an actress. She was born July 1st  2003 and made her debut in acting in the movie, A Cross to Bear  in 2012 and the following year, starred in the historical film 12 Years a slave. She has also featured in other movies and sitcoms.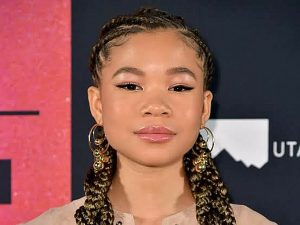 She has 2.3 million followers and counting on Instagram. After playing Meg Murray in the 2018 adaptation of A Wrinkle in Time, Storm landed the role of Gia in the HBO series Euphoria. She also appeared in JAYZ and Beyoncé's music video for "Family Feud".
Recommended: Most technologically advanced countries in the world
8. Millie Bobby Brown: She was born in Spain on 19th February 2004 to English parents, Kelly and Robert Brown. After a series of guest roles on television, her role as Eleven in Netflix series, Stranger Things earned her most of her recognitions and nominations.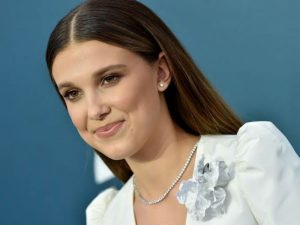 In 2018, she was listed in Times 100 World's Most influential people and was the youngest person to be appointed a UNICEF Goodwill Ambassador, this was in recognition of her volunteer work. She's currently cast to star in the film adaptation of Enola Holmes mysteries. She recently started a makeup line, Florence by Mills.
Recommended: Countries with the Most Beautiful Women in the world
9. Marsai Martin: From being Diane Johnson in the ABC sitcom Black-ish, Caila Marsai Martin has grown to be one of the the most successful young actresses in Hollywood. She was born August 14th to parents, Carol and Joshua Martin in 2004. In 2019 she starred and produced her first movie, Little which made her the youngest person to do so.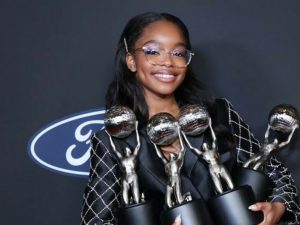 In that year she was featured in Times 100 Next, when she was only fifteen years old. She is rumoured to feature in the adaptation of Amari and the Night brothers. In February of 2022, she launched her luxury nail brand, Mari by Marsai to add to her already robust resume. At only 17, Marsai already has 11 NAACP Image Awards, two SAG Awards nominations to her name. It only goes bigger from here for this multi hyphenate queen.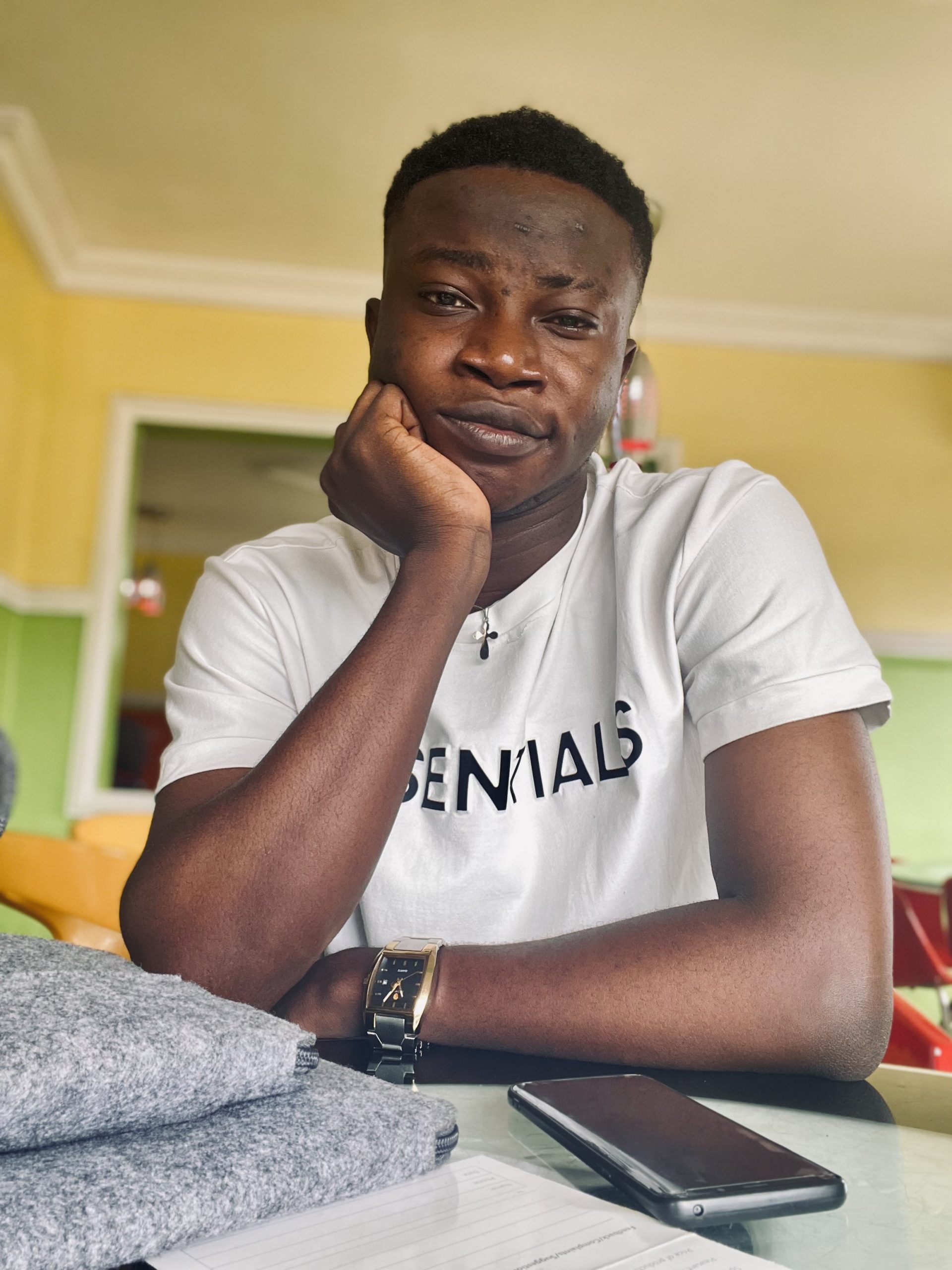 Edeh Samuel Chukwuemeka ACMC, is a Law Student and a Certified Mediator/Conciliator in Nigeria. He is also a Developer with knowledge in HTML, CSS, JS, PHP and React Native. Samuel is bent on changing the legal profession by building Web and Mobile Apps that will make legal research a lot easier.