Best Music Producer In Nigeria in 2024: Music has undeniably remained a cardinal part of human culture for generations. From the first time the strings of a musical instrument were plucked, the first time the harmonic notes from a flute was heard, even to the very sounds of the drums being played, up till present day, music has added beauty to man's life, his culture and his values. So in identifying with it's beauty, we must also acknowledge those who played roles in creating the sounds and rhythms we love and enjoy today. This brings us to examine the topic of the best producer in Nigeria in 2022.
It is said that the success of a song or an album is sixty percent dependent on the producer. Arguable, but quite interesting. This would mean that how much of a hit or success a music project will be is largely dependent on the competence of a music producer and his ability to pick or collaborate with the right artiste in bringing an idea to life, in such a way that is leaves a quake in the music world and by extention attracting the attention of the social world.
With this view in perspective, who then among the many notable music producers in Nigeria stands out most at the moment? From a consensus of popular vote and most outstanding achievements in recent times, the office of the best music producer in 2022 at this time goes to the music producer popularly known as Sarz.
Recommended: Top 10 Musicians in Africa 2024
Top 5 Most Popular And Best Music Producers in Nigeria 2024
1. Sarz: The most popular and best producer in Nigeria currently is Sarz. Sarz (born March 17, 1989) is a Nigerian record producer and artist who goes by the stage name Osabuohien Osaretin. He is well known for the tag Sarz On The Beat/"Really," which appears at the opening or finish of all of his music creations. He was born in Benin City, Edo State. For his primary education, he went to All Saints Primary School and for his secondary education, he went to Goodwill Secondary School. It is recorded that he sold his first beat when he was only fifteen years old, and he was discovered in 2007 after producing "See Drama" for renowned Nigerian rap legend, Lord of Ajasa.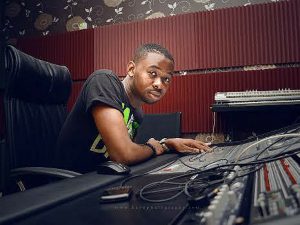 He went on to produce Dagrin's (RIP) monster hit "Kondo," Shank's "kingkong," YQ's I like females," and Jahbless' "Joor," putting him one of every artist's "producer to work with" list. Sarz continued to make Hits in 2010 and progressed even more in the correct way.
He produced the jahbless remix of Durella, Rugged Man, Reminisce, Iceprince, and eLDee's worldwide smash "jor oh." The song quickly became an anthem on the streets and across the country, winning best street hop song and receiving a nomination for best collaboration at the Headies.
Recommended: Best and Most Popular Rappers in Africa
His client list grew in 2011 as he recruited more major names and generated more hits. He produced tracks for the likes of Naeto C, Banky W, Skales, Shank, Reminisce, Goldie (RIP), eLDee, and other artists. Sarz was nominated for the NEA with Don Jazzy, and while Don Jazzy won the award, he gave it to Sarz instead, saying, "No one else deserved it more, considering the hard effort Sarz has put in and the quantity of Hits to his credit."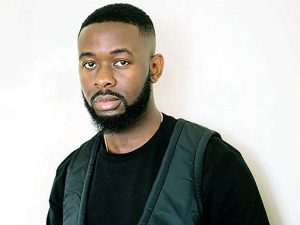 Sarz was later nominated for and won the 2012 Dynamix Awards' "Producer of the Year" award. He then went on to release "Beat Of Life (samba)," his first single from his next album, which features Wizkid. Beat of Life became an instant hit in the United Kingdom, the United States, South Africa, Ghana, Uganda, Zambia, Kenya, and other countries. For the past eight months, since the debut of this track, beat of life has been on every radio station's countdown.
Sarz continues to produce hit songs for Lynxxx in 2013, like as "Eziokwu" featuring Ill-Bliss, Ikechukwu, and Phyno… And with songs like Wizkid's "jaiye jaiye" starring Femi Kuti, it's clear that he's a force to be reckoned with. Sarz has been nominated for the NEA Producer of the Year Award, the NEA Song of the Year Award "Beat of Life," and the City People Awards 2013 Music Producer of the Year Award. SARZ also received his first endorsement when he was named the first NIKE Ambassador from Nigeria, and has been flying the NIKE banner in Nigeria since then. When Canadian artist Drake invited him to participate on "One Dance" with Wizkid, which was released in 2016, it was a once-in-a-lifetime opportunity.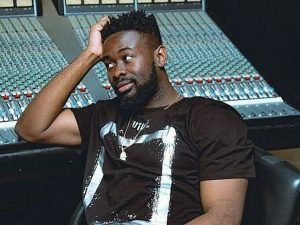 Also see: Most Protected Presidents in the World 2024
Sarz made the most of the opportunity, turning his magic on "One Dance" to make it the year's biggest song on the planet. "A lot of things changed as a result of it." It brought with it a new fan base and new artists with whom to collaborate." Two years later, the song-sparked movement was in full swing: Beyoncé released an entire album of Afro-Urban music, the global jet-set spent Christmas in Ghana, and Nigerian singers like Davido and Burna Boy were touring the United States. Sarz doesn't only compose beats; he considers music to be an integral aspect of his identity.
He founded the Sarz Academy in 2015, with the goal of developing raw potential and fostering leadership among young Nigerian producers. Sarz appears to be concerned about his legacy, despite the fact that he professes to have constructed his profession without much thought. When speaking with him, one can sense his ambition to advance his producer standing. He demonstrates this by putting his name as a featured artist on the tunes he produces, which is unusual for beatmakers who normally just put their names in the credits.
Also see: Richest pastors in Africa and their Networth
His solo album from 2019 is also proof: an entirely instrumental EP with no vocals that manages to successfully combine the West African nightlife. What's the project's name? In Nigerian slang, "Sarz is not your mate" which implies "not your equal." It's the first of its sort in the world because of its distinct design. Do you know how many DJs followed up with a project like this? In fact, quite a bunch.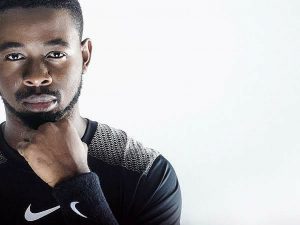 "Thanks to SINYM, electronic music now has a market in Nigeria." He hooked up with Nigerian rapper WurlD on another great endeavor in order to achieve the same level of celebrity as the artist. The EP features eight tracks of storytelling with a RnB/Pop mood that has never been explored before in the genre, causing it to make breakthrough development.
Sarz has received quite a number of notable awards and nominations on the national level and even on the continental level, including a nomination at the Soundcity MVP Awards. From all of his achievements and projects, one can easily identify him as an outstanding music producer even among his peers. Sarz is a well-known Nigerian music producer whose net worth is reported to be in the millions of dollars.
Recommended: Best Universities In Ghana 2024
2. Don Jazzy: Since he (don jazzy) and D'Banj first came to prominence in 2004, Don Jazzy has worked with almost all of the A-list artists in the business. He is undoubtedly one of the top Nigerian producers and has a keen eye for discovering emerging potential. With plenty of evidence to support it, Jazzy is gifted with the ability to hand-pick up-and-coming talents and reinvent them into stars. Don Jazzy, who was born Michael Collins Ajereh and goes by the stage name of Don Jazzy, has a long list of production credits that are jam-packed with song after hit. His sound signature "It's Don Jazzy Again" has adorned upbeat club hits by Tiwa Savage and D'Banj as well as Korede Bello's highlife hymnal Godwin.
Don Jazzy has also had international collaborations, most notably his work with Jay Z, Kanye West, and Beyoncé's Lift Off, a high-wattage collaboration on which Jazzy's pulsing, filtered techniques stand out.Lately, it seems the veteran producer has left much of the producing to younger producers like his in-house producer, London, and Babyfresh, but he remains the very best at what he does. Some of the latest hits songs produced by Jazzy are Burna Boy's Question, Rema's Bounce, Arya Starr's Care, and many more.
3. Masterkraft: Sunday Ginikachukwu Nweke, better known by his stage name Masterkraft, is a gifted record producer, band leader, DJ, and composer from Nigeria. He was born in Nigeria's Lagos state's Ajegunle Ghetto.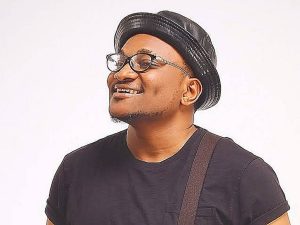 As one of Nigeria's top music producers, he has worked with almost 90% of the country's artists, including Flavour, Phyno, Olamide, Chike, Bracket, Timaya, J. Martins, and others.
Recommended: How To Sue a Bank in Nigeria
4. Pheelz: Popularly known as Pheelz or by his producer tag "Rii! Riddimacoolayor!", Phillip Kayode Moses is a multi-talented and Grammy-winning composer, songwriter, and musician. Although he has been active in the music industry since 2012 and is signed to Olamide's YBNL Nation record company, he was previously known as "Pheelz Mr. Producer" before changing his name to "Riddimacoolayor".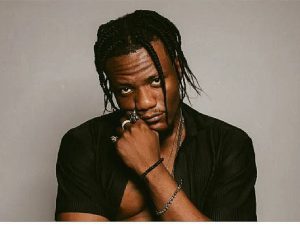 Phleez has collaborated with some of Nigeria's top artists over the years to create some of the most popular songs in the country. He worked as a producer on a number of albums, including Olamide's Baddest Ever, Street, OT, 2kings, MI's The Chairman Album, Ghetto University by Runtown, and the hit songs Billionaire by Teni, Scatter by Fireboy, and 49-99 for Tiwa Savage, to name a few.Pheelzv also played a major role in Fireboy's Apollo Album in 2020. Some of his hot productions from the album include Fireboy's most popular singles Champion, Remember Me, and Spell. 2021's High by Adekunle Gold is the brainchild of Pheelz. In 2021, he issued an EP titled Hear me out that contained 5 tracks but no features.
Recommended: Largest Food Retailers In The World
5. Kiddominant: Kiddominant is without a question among the most popular and well-liked music producers in Nigeria. He has written hit tracks for numerous Nigerian singers, including Mayorkun, Wizkid, Davido, and others. He is well known for using a unique method to combine various musical genres to create an intriguing and original tone. Kiddominant has won numerous nominations and awards both locally and internationally as a result of his talent and commitment.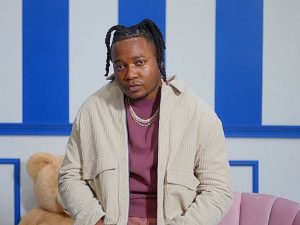 He won Best Producer at the 2018 Soundcity MVP Awards and was shortlisted for Producer of the Year at the 2017 Headies Awards. Additionally,He was the first producer from Africa to receive a certification plaque from the Recording Industry Association of America (RIAA) for his contribution to the hit single "Fall" by Davido.Kiddominant has established itself as a prominent figure in the Nigerian music industry and has undoubtedly contributed to its growth and success.
Recommended: Countries with the Most Beautiful Women in the Asia
Conclusion
Sarz has clearly made a name for himself in the music industry as an innovative and professional music producer, whose work is enjoyed in every part of the country Nigerian today and even beyond the borders of the country. You could easily argue that this decision was reached on a subjective basis, but nobody can ignore what Sarz in his work has brought to the table. It is simply amazing. Beginning at a young age and still going for much more in the days to come, keeping music alive in it's different genres.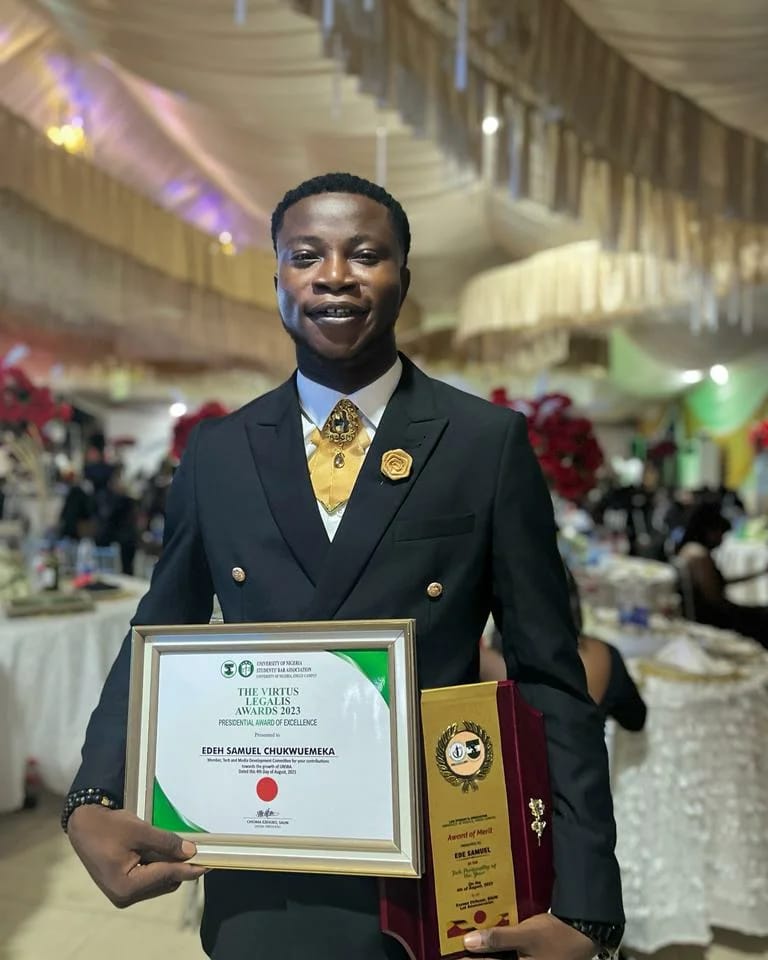 Edeh Samuel Chukwuemeka, ACMC, is a lawyer and a certified mediator/conciliator in Nigeria. He is also a developer with knowledge in various programming languages. Samuel is determined to leverage his skills in technology, SEO, and legal practice to revolutionize the legal profession worldwide by creating web and mobile applications that simplify legal research. Sam is also passionate about educating and providing valuable information to people.