Most Expensive Hospitals In The World: Nobody enjoys visiting the hospital. This is mostly because no one like getting ill, receiving injections, or going through invasive procedures and treatments. The majority of us also avoid hospitals because of their terrifying flooring, horrible food, and cranky personnel. While many public spaces throughout the world still feature antiseptic white walls, others have moved a long way from them.
Fortunately, some hospitals feature accommodations that resemble hotel suites and come with opulent extras you don't actually need but would love to have.
Although deluxe hospital suites are nothing new, demand for VIP rooms with soft color schemes, large windows offering beautiful views, fine linens, fresh flowers on the tables, and master chefs preparing gourmet meals and delectable deserts has increased over the past few years. Comfort and luxury have taken a back seat to excellent medical care and therapy.
The priciest hospitals in the world are listed below.
Recommended: Most Friendly Dog Breeds In The World
Top 10 Most Expensive Hospitals In The World 2024
1. Cedars-Sinai Medical Center In Los Angeles: The Cedars-Sinai Medical Center in West Hollywood, California, the go-to hospital for Hollywood royalty, has 32 Super Deluxe Suites on the eighth story, all of which have views of the Hollywood Hills. Its 12 medical specializations span everything from genetics and stem cells to gastrointestinal, cardiology, neurology, organ transplant, cancer, and immunology, with a concentration on biomedical research. Its fields of specialty also include immunology and cancer.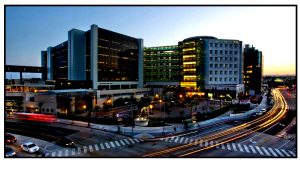 The hospital is hailed as the most opulent in the world, and its two and three bedroom suites include personal assistants who attend to your every need as well as full-sized bathtubs for the most exquisite and soothing convalescence on Earth. That's not all, though. A gourmet chef is in charge of preparing the delectable meals provided at Cedars-Sinai Medical Center, which has walls covered with original Picasso paintings. Private rooms start at $1,000, and there are also four opulent maternity suites available for about $3,000 per day.
2. Mount Sinai Medical Center In New York: The opulent Eleven West Pavilion at Mount Sinai Medical Center has 19 premium suites for those patients who desire to heal in a room with a view. What could be more enjoyable during your hospital stay than high tea with stunning Central Park views? The medical center in New York has strong performance in six adult medical domains, 12 medical specializations, and is especially well-known for its geriatrics, gastroenterology, and ear, nose, and throat (ENT) treatment.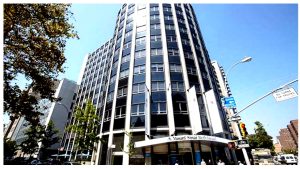 In addition to afternoon tea and gourmet meals made with organic and primarily locally grown food, the hospital's luxury floor provides guests with the best Belgian chocolate as they leave the facility. It makes sense that the hospital makes an average of $1 million year from the rental of its opulent hospital rooms.
See Also: Most Difficult Languages In The World To Learn
3. Bangkok's Bumrungrad International Hospital: Bumrungrad International Hospital in Bangkok, Thailand, one of the most well-liked locations for medical tourism, treats more than 400,000 patients annually. With first-rate amenities, cutting-edge medical technology, cutting-edge procedures, and world-class facilities, it is certain to make your stay feel like a luxurious medical vacation.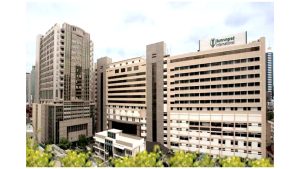 Even an internal travel agency serves the requirements of patients from abroad. The luxurious suites, which are decorated and equipped in relaxing color schemes with natural wood and velvety materials, may very well compete with the best five-star hotels.
Additionally, there are two floors of dining and retail spaces. The hospital's name, Bumrungrad, which means "care for the people," serves to cater to all medical disciplines and subspecialties, from dental to general medicine, surgical services, critical care, and rehabilitation.
Recommended: Which Is More Important, Nature or Nurture
4. Matilda International Hospital In Hong Kong: The luxury rooms of the Matilda International Hospital provide stunning views of the South China Sea through their floor to ceiling windows and are situated atop the Victoria Peak, often known as The Peak, a historical landmark on Hong Kong Island. With glass paneled walls, LED lighting, and ceiling pendants, the contemporary private medical, surgical, and pediatric wing can boast of eight private luxury suites and two VIP rooms.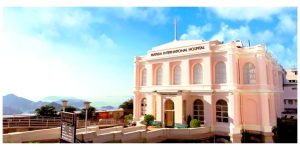 Prices for the VIP suites start at $4,800 per night, while the Maternity Package's three-night stay in a private room with balcony costs $5,200. The Shangri-La Hotel chain's delectable food, nevertheless, is what makes it all the best.
5. Gleneagles Hospital In Singapore:
The private Gleneagles Hospital on Napier Road in Singapore offers top-notch medical and surgical treatments. It is specialized in gastroenterology, liver transplants, cardiology, and gynecology.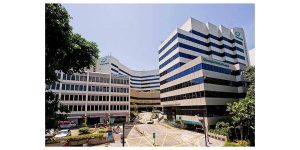 Patients are housed in roomy quarters with enormous bathrooms and flat-screen LCD televisions. Private nurse services, a DVD player, a minibar in the room, a massage chair, a personal stylist, and even a 10-person cocktail party are all included in the price of a single bedroom. For a staggering $14,000 per 2-day stay for a regular delivery and $18,000 for a C-section delivery per 3-day stay, Gleneagles Hospital's opulent Tanglin Suite offers a VIP maternity package.
See Also: Countries With The Most Natural Resources
6. Mediclinic City Hospital In Dubai:
The instant you walk inside the interdisciplinary Mediclinic City Hospital in Dubai, United Arab Emirates, you will unquestionably feel as though you have just booked into a five-star luxury hotel. There are 12 luxurious suites on the VIP floor, which includes a separate entrance, private elevators, and valet service. Patients and their family have unrestricted use to a gym, sauna, jacuzzi, spa, and indoor pool.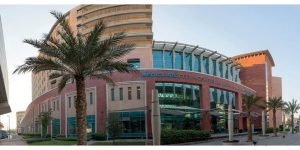 Six cutting-edge deluxe suites, five presidential suites, and one royal suite, all owned by Mediclinic Middle East, Dubai's largest private healthcare group, are available. They are all designed and furnished to provide the highest level of comfort, with private butlers to attend to your every need and a delectable custom menu.
Recommend: Countries With the Best Doctors in the World 2024
7. Fortis La Femme Hospital In India: Medical tourists frequently travel to New Delhi's Fortis La Femme Hospital. It is focused on helping women and has several areas of expertise in obstetrics and gynecology, as well as in vitro fertilization, fetal medicine, neonatology, cosmetic surgery, and general surgery.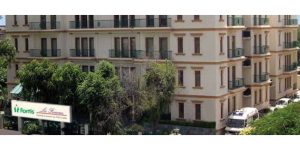 There are four luxurious LDR rooms, or labor, delivery, and recovery rooms, as well as a presidential suite, all of which provide wonderful lounging spaces for guests. It is the most costly room in the hospital, as the name suggests. It has a play room for youngsters as well as a private patio with magnificent views in all directions. The room contains a separate eating space and kitchenette, and patients may benefit from customized foods while being attended to by personal attendants. Prices per day range from $1,000 to $5,000.
8. Wooridul Spine Hospital In South Korea: The Wooridul Spine Hospital in Seoul, South Korea, places equal importance on both medical amenities and patient amusement. They take pride in providing cutting-edge care and the newest high-tech equipment for treating spinal cancer and arthritis because of their expertise in minimally invasive spine surgery and method.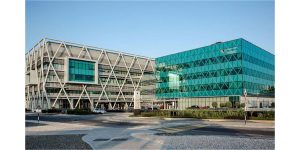 Wooridul, one of the greatest medical tourism institutions in the world, performs over 20,000 spine operations annually. Everything is focused on providing patients with comfort and peace of mind, which naturally speeds up their recovery. Their deluxe rooms come equipped with plush furnishings, a roomy bathroom, a personal computer, two beds, a sofa, and a few tea tables.
Recommended: Most Popular Fruits In The World: Top 9 Most Consumed
9. Asklepios Klinik Barmbek, Germany: The Asklepios Klinik Barmbek is one of the greatest and most prestigious medical facilities in continental Europe. More than 80,000 German visitors, as well as visitors from other countries, are served by its cutting-edge technologies. It has 19 departments with more than 1,600 employees.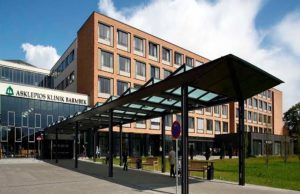 This hospital's documentation procedure is just another fantastic feature. Depending on their needs, every patient receives extremely individualized care. Each also receives the relevant medical records upon discharge. This is especially useful if another hospital's carelessness caused your injuries, and your D.C. medical malpractice attorneys need access to all of your medical records.
10. Providence Alaska Medical Center, USA: Choose the Providence Alaska Medical Center, an upscale hospital in Anchorage, if you ever find yourself in need of medical care in this part of the United States. It can accommodate more than 400 patients and employs over 1,500 physicians and nurses to take care of them. You will be astounded to discover magnificent architectural architecture and an abundance of luxurious amenities upon your arrival.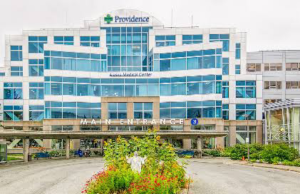 In addition to having wireless Internet access, musicians serenade patients with calming music. They also have one of the best cuisine selections in the area.
See Also: Strongest Animals In The World
Conclusion
Since private hospitals provide suites with a variety of facilities that will make patients' stays as enjoyable as if they were in a top-notch hotel room, they are sometimes seen as being more opulent than public hospitals. Your wallet will undoubtedly be drained after using the services because they are so extravagantly priced.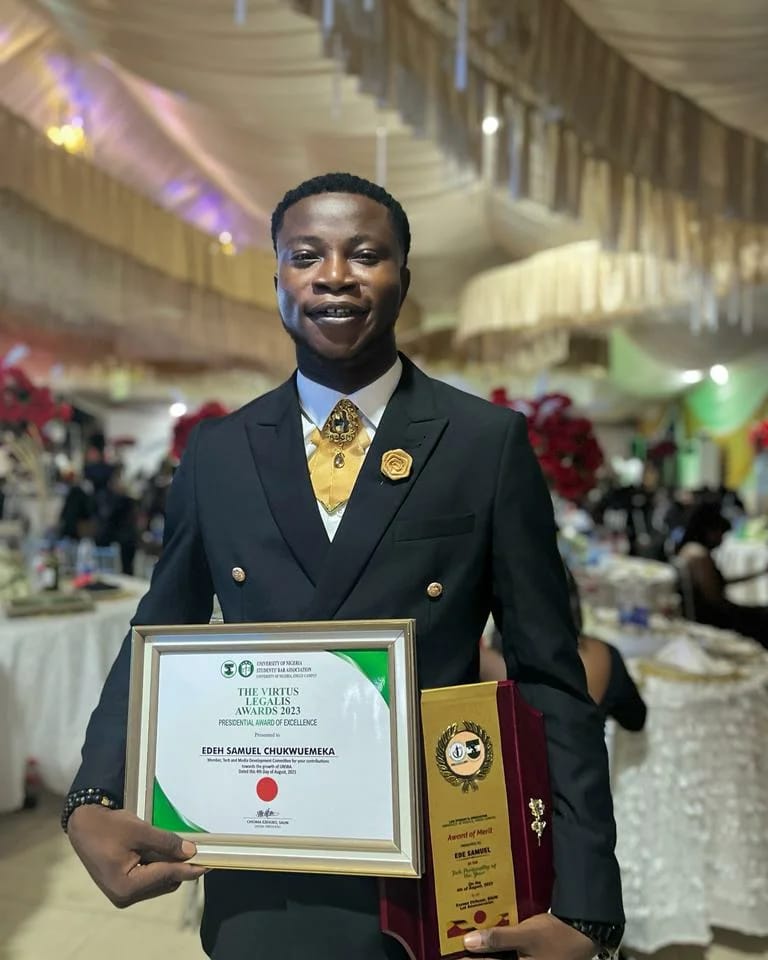 Edeh Samuel Chukwuemeka, ACMC, is a lawyer and a certified mediator/conciliator in Nigeria. He is also a developer with knowledge in various programming languages. Samuel is determined to leverage his skills in technology, SEO, and legal practice to revolutionize the legal profession worldwide by creating web and mobile applications that simplify legal research. Sam is also passionate about educating and providing valuable information to people.