Nigerian Musicians That Owns A Private Jet: With an abundance of talented musicians, the Nigerian music industry has long been one of the most vibrant and exciting in the world. These artists work hard. Therefore, it seems sensible that they are wealthy. Numerous incredibly wealthy artists work in the Nigerian music business. The majority of musicians have net worths in the millions of dollars. They truly possess the resources necessary to lead a luxury lifestyle. Nigerian artists increasingly name private jets among their possessions, going beyond the traditional exotic automobile collection seen in their garages.
It's not easy to own private jets. Some musicians do, however, have private aircraft that make it simpler for them to travel internationally. They are unconcerned when going to performances or events throughout the country. This is true since they have trouble using a public airplanes to get to events and other destinations.
Rarely do people in life have such luxuries. So who are the select wealthy musicians that possess a private jet? We shall thus focus on Nigerian musicians who own private jets to satisfy those interested minds. Celebrities who have gone above and above and are happy to say they own private aircraft, or who generally travel privately.
Recommended: Top 10 Best Ways To Make Money From A Website
Top Nigerian Musicians That Own A Private Jet
1. Wizkid: Famous Nigerian musician, stage performer, and songwriter Wizkid, often known as Starboy, is Ayodeji Ibrahim Balogun. Over ten years in the Nigerian music industry have given Wizkid millions of fans both at home and abroad.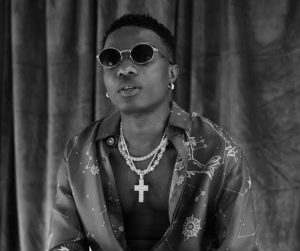 He enjoys widespread recognition both inside and beyond the Afrobeat scene. Additionally, he has gained recognition on a global scale as a result of his collaborations with well-known artists like Chris Brown and Drake. Tems' inclusion in Essence also contributed to his fame. His estimated net worth of 7.3 billion Naira is hardly shocking.
How is it possible for Starboy, a famous artist, to board a commercial flight? Wizkid owns a private jet that he uses for performances and hangouts with friends.
2. Davido: A private plane is a must for the person who identifies as "Omo Baba Olowo," which means "Son of a Rich Man." One of the best musicians from Nigeria is Davido. Despite claiming to have amassed his money via his laborious effort in the music business, he is the son of Nigerian billionaire Adedeji Adeleke.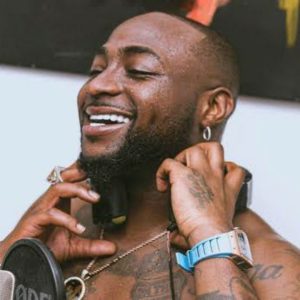 He goes by David Adedeji Adeleke in full. However, Davido, his stage name, is more well-known. He is one of the wealthiest African performers.
Davido seems to be able to display his complete net worth on social media for all to see. The youngest Nigerian to possess a Bombardier Challenger 605 private jet is Davido. The estimated $62 million cost of Davido's private plane. Each year, it needs between N252,000,000 and N1,440,000,000 in upkeep.
Also see: Best Science Courses To Study In The University 2023
3. Don Jazzy: This famous person is well recognized for his work as a producer, singer, businessman, composer, and CEO of the Marvin Records Label. Among the owners of private planes in the nation is reportedly Don Jazzy, the head of the Nigerian music business.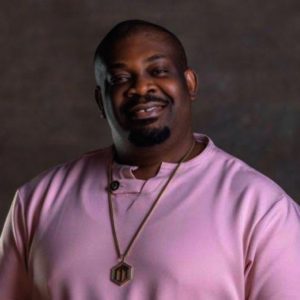 Another popular musician from Nigeria, he has a long list of songs to his credit. The Mo-hits recordings launched his musical career into the spotlight. Together with Dbanj's co-founder Oladapo Daniel Oyebanjo, he co-founded Mo-Hits Records.
A few of the tracks produced by the Mo-hits recordings were hits in the music business. As Don Jazzy's record company MAVIN RECORDS was born on May 7, 2012, the conclusion of Mo-hits marked the start of something far more significant.
Don Jazzy is multiple award-winning artist.
4. Tiwa Savage: Tiwatope Savage, better known by her stage names Tiwa Savage and mummy Jam Jam, is a Nigerian singer, composer, and actor. She was born on February 5, 1980, in Isale Eko, and moved to London when she was 11 years old to attend secondary school.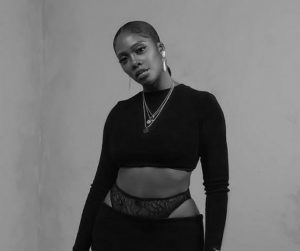 TIWA Savage is the reigning musical queen of Nigeria. A queen of her stature most certainly wouldn't take a commercial flight.
Tiwa Savage has demonstrated that female musicians in Nigeria are not at all behind their male counterparts in terms of enjoying luxury. Numerous accomplishments have been bestowed on Tiwa Savage as a result of her contributions to the Nigerian music business. She has raised money to establish schools in underdeveloped areas and has worked on initiatives to empower young people and test them for breast cancer.
Also see: Most Famous People In The World 2023
5. Dj Cuppy: Among the artists on this list are DJ Cuppy and other women. She is the daughter of Nigerian entrepreneur Femi Otedola and a disc jockey and producer from Nigeria.
This skillful woman invests countless hours in developing and marketing her music brand across Nigeria and Africa. As you can see from a few of her social media posts, this young woman likes traveling in upscale cars and on airplanes, just like any other celebrity, because it allows them to experience privacy, high-standard comfort, and.
She is also a woman, demonstrating that there is no disadvantage for female artists in any form. She can accomplish her goals thanks to her father, who is always there to encourage her.
6. P Square: When discussing the wealthiest musicians in Nigeria, Peter and Paul Okoye must be included because they have each amassed fortunes of several million dollars. When these two gifted people were young, they began making music and went through several stage identities before settling on P-square.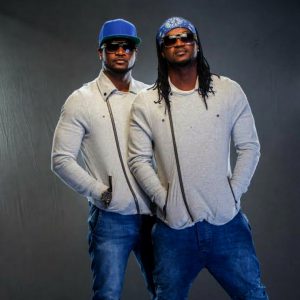 Before they split up, the members of P-SQUARE, Peter and Paul Okoye were two incredibly brilliant musicians who had a big impact on the music business. They purchased a private plane for the convenience of travel.
Recommended: Richest Pastors In The World And Their Networth 2023
7. Burna Boy: Musicians from Nigeria who possess private aircraft include Burna Boy, a self-described and unquestionably significant artist in Africa. In 1991, Damini Ogulu, a musician by the name of Burna Boy, was born in Port Harcourt, Rivers State, Nigeria. When he was 10 years old, a fellow student at school handed him a copy of the music-making program FruityLoops, and he immediately started creating music.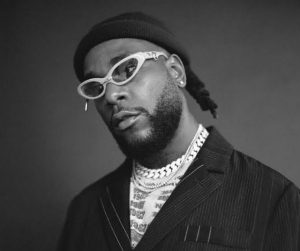 Later, he started producing his beats. Ogulu developed a fusion of genres as a consequence of his discoveries, which would later come to be known as his distinctive sound.
Since entering the Nigerian music scene, he has been making waves both domestically and abroad. He represents Globacom, Nigerian Breweries Plc, and Mortell Cognac at the moment. Burna Boy has lucrative sponsorship deals on houses, automobiles, and more in addition to his plane.
8. Olamide: With an estimated net worth of $12 million, Olamide, one of Nigeria's most popular artists, is also one of the richest. Given his enormous fortune, it is surprising that Olumide made the Top 8 Nigerian Musicians Who Own Private Jet list.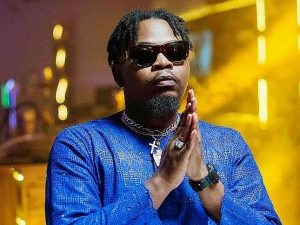 He is the founder and CEO of Yahoo Boys No Laptop (YBNL), as well as one of Africa's greatest and most well-known performers.
Also see: Most popular soft drinks in the world
Conclusion
The life of a musician is made simpler and more convenient by owning a private plane. It enables you to travel peacefully without having to put up with other passengers. On the other hand, maintaining a private aircraft in today's world is quite expensive since you must pay for the landing, security, and maintenance in addition to the high cost of operating private planes.
The remarkable financial standing that this group of accomplished artists has attained allows them to purchase these pricey items. They've been able to accomplish what it takes to take advantage of this luxury—private jets—at its highest level because to their tenacity and drive.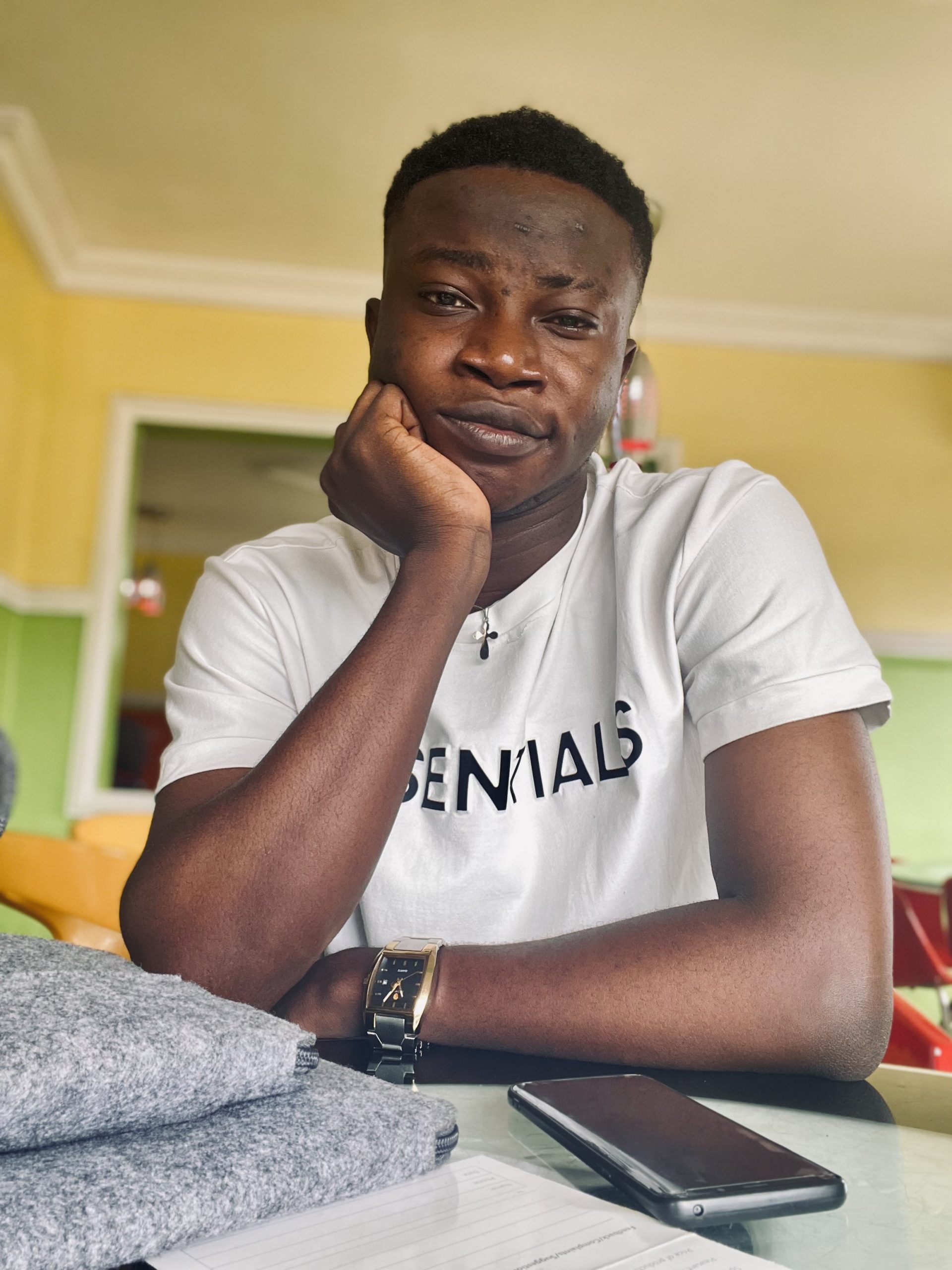 Edeh Samuel Chukwuemeka ACMC, is a Law Student and a Certified Mediator/Conciliator in Nigeria. He is also a Developer with knowledge in HTML, CSS, JS, PHP and React Native. Samuel is bent on changing the legal profession by building Web and Mobile Apps that will make legal research a lot easier.