How To Get Programming Jobs Without Degree: Education they say; is the bedrock or foundation for a sound and promising future. This is because of the level and degree of knowledge one stands to gain or get if he or she decides to get educated. There are so many areas of career opportunities that are open for interested candidates in the tertiary institution or university as it is often called some of which includes; Medicine and surgery, Engineering, Architecture, Business, Research, Law, Accounting, physiotherapy and even computer and software engineering.
To acquire sufficient knowledge in any of these career path, one has to meet up with the required grade standard for that discipline and subject himself for a compulsory tutelage for a duration of time after which assessment tests would be conducted to ascertain your level of understanding.
In recent time, lots of professions has been demistified in a way that, even without a university degree or studies, one will still be able to acquire reputable employment in such field. A good example is computer or computer language programming. Firstly, you might want to know what programming in general really means and how to acquire programming skills without going to the university of acquiring a formal degree.
Recommended: Easiest programming language to learn and master
What Computer Programming Is All About
Computer programming is simply the process by which one, a programmer, performs some specific computation by designing and building a viable and executable computer program that can solve a problem. When we talk about programming, it involves series of actions or activities like generating algorithms, analysis, profiling shuch algorithms' accuracy and resource consumption, as well as the implementation of algorithms via a chosen programming language or system known as coding.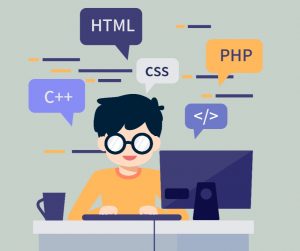 As mentioned earlier, programming is a technical skill that could be acquired through formal education however, it could also be acquired through informal skill acquisition from a learned or professional programmer for a particular duration. Programmers are known to develop and design software and also tests them to ensure their functionality and to provide maximum, secured and reliable performance.
Programmers are potentially open to work in tech industries like mobile apps, gaming, web development and designs as well as meeting other custom designs for clients. They could also collaborate with other developers and designers to plan, design and improve software program performances.
Although many programming firms and industries, like any other professions, always lookout for expert programmers with degrees from reputable Institutions, we would consider some of the ways to get a programming job even without a formal programming degree from a university.
Recommended: Best Programmers in the world currently
How To Get Get Programming Jobs Even Without A Formal Degree
1. LEARN A PROGRAMMING LANGUAGE: It is a fact that you can't delve into something you know little or nothing about and expect to excel so much. It is always blood to master the art. So, first step to being able to get a programming job without a formal university degree is to learn programming. Understanding that there are so many areas or sub-fields to major in under programming, you could take up a particular one and learn everything that there is to learn about it.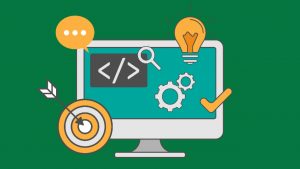 There are so many ways one could get acquainted with programming including online classes, webinars and live seminars as well as face-to-face tutorials from someone or people with mastery in programming. This way, you equip yourself with the right knowledge and become potentially employable even without an official degree.
Recommended: Best places to learn programming for free
2. TRY TO INVEST IN A CODING CLASS: Without attending a formal citadel of learning and acquiring a formal degree in programming, one could also find employment opportunities in programming by investing some of your time and little resources in coding and enrolling in a coding academy.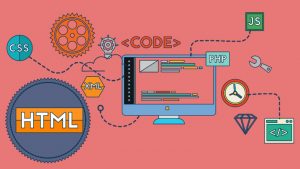 These are informal institutions that provide programming lessons and help students to explore the available career paths in programming.
3. MASTER PROGRAMMING PARADIGM: Classifying programming languages based on their inherent peculiarities and characteristics explains programming paradigm. Firstly, it is important to understand that there are are different known styles of programming however, the two most common amongst them are the object-oriented and the functional programming style.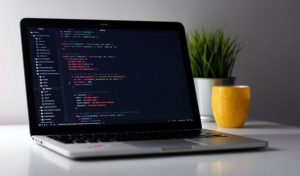 While the Object-oriented programming considers and treats everything as objects, the Functional programming majorly considers the evaluation of functions. Understanding these dynamics would boost your chances of getting employed without a regular programming degree.
Recommended: Most Respected Countries In The World
4. UNDERSTAND THE PROGRAMMING TOOLS: Programming has to do with computation and analysis, this is or can be carried out using some programming tools. To attract employment and seize opportunities, it is important to learn and master most of the programming tools. Expert programmers are known to use tools like Version control daily which is software that allows communication between expert programmers and coders.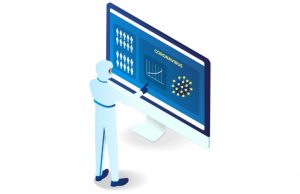 There is also the Open-source website which is where one can upload and manage their code. Then there is Command-line, this is a terminal that allows a programmer to communicate with his operating system seamlessly with the right commands and then there is the Regular expressions made up of pieces of code that recognize patterns accurately. Understanding these tools would be an added advantage to getting jobs as a programmer without a formal degree.
5. LEARN TO READ TECHNICAL DOCUMENTATION: Programming is no doubt a bunch of technicalities involving technical analysis and computations, this equally requires mastery of such technical documentation and instructions. Programming tools are not easily manipulated without basic understanding of how to read such documentation cos once you learn and understand it, it becomes even more easier to make use of the various tools for programming and that would be a good preparation for employment opportunities without formal programming degree.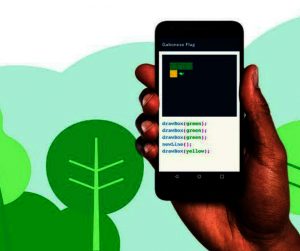 Recommended: Most Technologically Advanced Countries in the World
6. BECOME A FREELANCE PROGRAMMER: It is true that one of the importance of securing a formal employment is that, it provides employment security however, it is not the only opportunity open to a smart and brilliant programmer. Because there are prospective clients from industries and agencies looking for expert programmers, one could explore the online space to source and secure jobs that do not require formal degree but competence and readiness to work.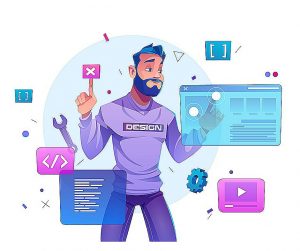 In such situation, you can become a freelance programmer, providing programming services to several organisations and clients without being bound to just one firm.
7. JOIN OPEN SOURCE-PROJECTS: There are quite a number of sites that could avail you an opportunity to contribute in one way or another to an open-source project alongside other programmers. This is a great opportunity to link up with other professional programmers and showcase your skill strategically by providing a target based contribution.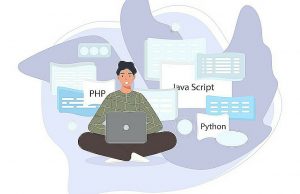 It not only improve your skill, it also exposes you to potential clients that wouldn't need to see your degree before engaging your services because they must have seen the quality of work you offer.
Recommended: Differences Between British and American English
8. ATTEMPT YOUR OWN PROJECT: Programming is one of the best tech skill that anyone could posses. It has a lot of employment opportunities and also, one may decide to direct his or skill in a project of his own.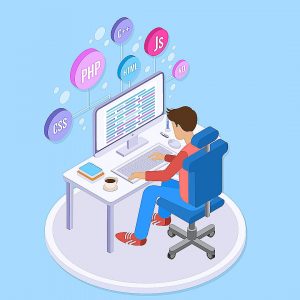 This is a way of building some small or big like a very helpful software and launching it into the cyber space or commissioning it as a mega project for developers and Companies alike.
9. BUILD A CREDIBLE AND OUTSTANDING REPUTATION: Without a formal degree, which is neither a guarantee to automatic employment, one could build a reputation that shows dexterity and artistic prowess through means like blogging.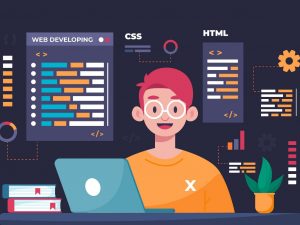 It is a great way to project yourself in a good light of what you do and created a good employment opportunity for you at thesame time.
Recommended: Differences Between Private And Public Schools
10. START SMALL: Without a formal degree in programming, one could start off small and through means that align with programming like providing technical supports and assistance to tech users. IT assistance could be a great deal as there is high demand of it due to the constant breach and glitch in technology usage.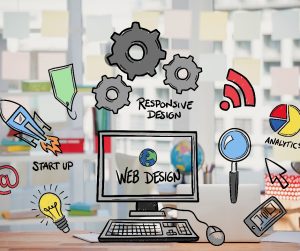 One could equally engage in data entry and computations for small businesses and helping them solve minor computing problems, or help them analyse and ensure optimum performance of their software.
Recommended: How To Make Reading Fun and Interesting
Conclusively, being a programmer is like being an asset, you're capable of creating value and so, even without a formal degree, Identify a niche under programming, follow it up and sell yourself, the modern ideology is no longer 100 percent centralized on degree acquisition but competence oriented.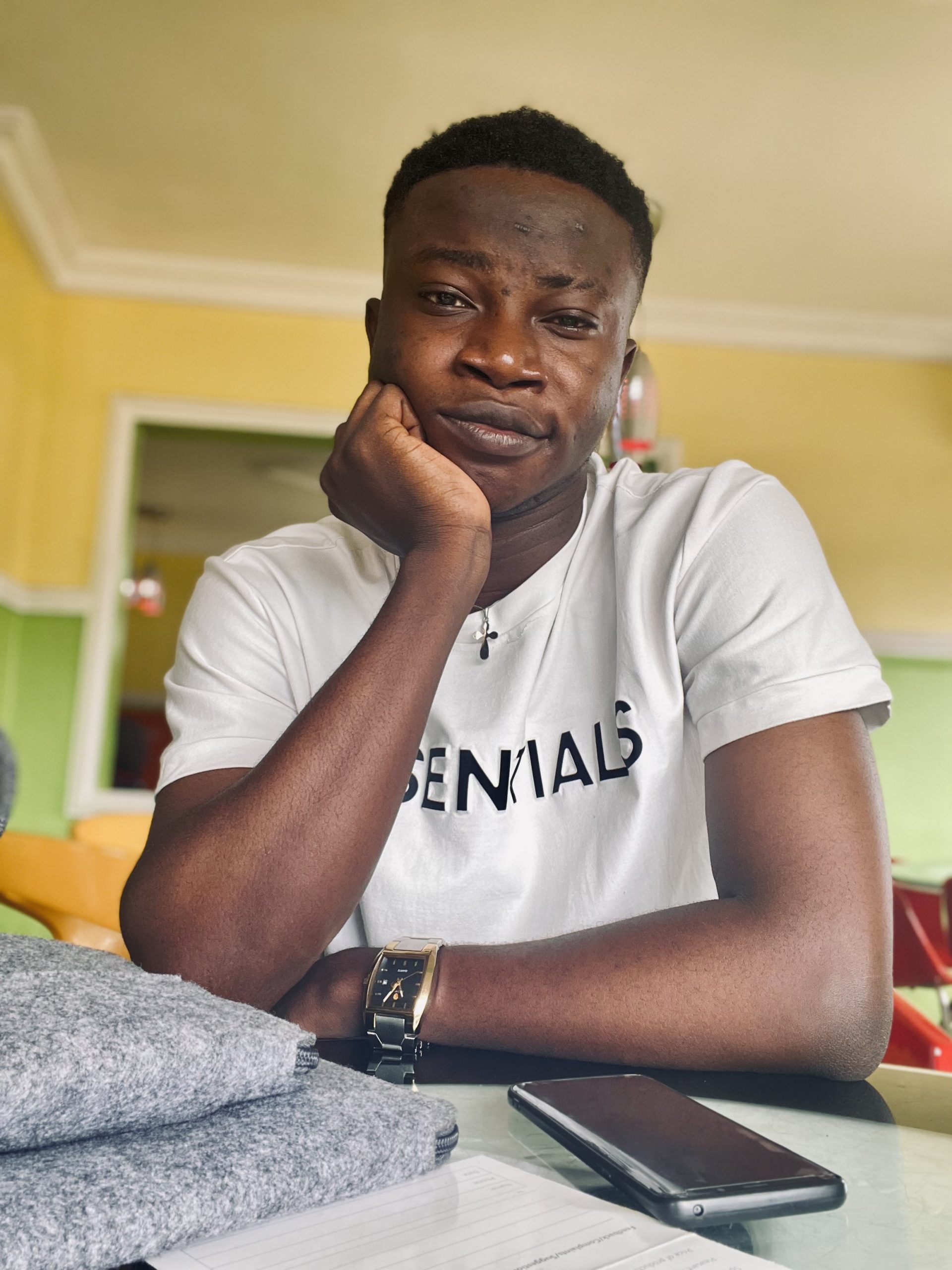 Edeh Samuel Chukwuemeka ACMC, is a Law Student and a Certified Mediator/Conciliator in Nigeria. He is also a Developer with knowledge in HTML, CSS, JS, PHP and React Native. Samuel is bent on changing the legal profession by building Web and Mobile Apps that will make legal research a lot easier.