Largest Supermarkets In The World: You probably spend more time at your neighborhood supermarket than anywhere else, excluding your house, place of employment, and possibly your car. After all, it is where you can buy everything you require for daily living. One of the main inventions of the previous century and a defining aspect of modern living was the development of supermarkets. People used to have to purchase their groceries at traditional markets from a variety of vendors who had varying supply before supermarkets became a thing. Now that supermarkets exist, you can buy all of your groceries in one location.
Therefore, it should come as no surprise that supermarket chains are incredibly well-liked and a necessary component of every city, town, and even rural location. These supermarkets are now much more densely populated than they formerly were. The supermarket giants that now rule the global retail industry are largely to blame for this. Supermarket chains are owned by a single business that manages a number of supermarkets in several towns, nations, or even continents.
Supermarkets are medium-sized establishments that specialize on providing their clients with all forms of food products, typically with a wide range of different brands and subtypes for each type of food. They are larger in size, product assortment, and product range than corner shops and convenience stores, but smaller than so-called hypermarkets, which frequently sell a wide range of non-food items in addition to groceries.
According to how many stores each of these grocery chains runs, the following list ranks the top 10 global supermarket chains.
Recommended: Differences Between Food Chain and Food Web
Top 12 Biggest/Largest Supermarkets In The World 2023
 1. 7-Eleven Supermarket: With more than 46,000 locations in 16 countries, 7-Eleven is the largest grocery store chain in the world. The supermarket's corporate offices are located in both Japan and the USA. There are 15,000 outlets in Japan, which is the highest. 7,800 stores are in the United States, whereas 6,800 are in Thailand.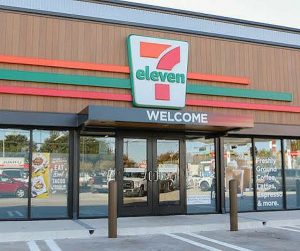 The following countries also have stores: Australia, Sweden, Canada, Singapore, Taiwan, Hong Kong, Macau, Denmark, Malaysia, Philippines, Mexico, Indonesia, and Norway. With more than 45,000 people worldwide, 7-Eleven is a major employer.
2. Spar Supermarket: SPAR was established in the years 1937 in Amsterdam, Netherlands. More than 13,500 stores of the network exist in 35 different countries.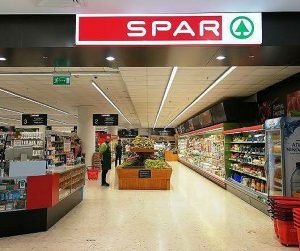 The retail chain primarily caters to the European market in the countries like Austria, Japan, the Czech Republic, Ukraine, Austria, UK, Belgium, Poland, Switzerland, Croatia, Norway, Italy, France, Ireland, Sweden, Slovenia, Portugal, Spain, Hungary, and Germany. Other locations include South Africa, Zambia, India, Zimbabwe, Namibia, Montenegro, Japan, Romania, Australia, and Mauritius.
Also see: Most Luxurious Cities in the world
3. Walmart: Walmart, ranked third among supermarkets, was established in 1962 and has its corporate headquarters in Bentonville, Arkansas in the United States. The outlets are located in Guatemala, El Salvador, Nicaragua, Honduras, Chile, Canada, Brazil, Mexico, Argentina, and the United States.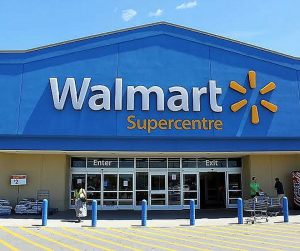 Walton Family is the owner of the prosperous company. The stores has more than 2.3 million employees globally. Walmart generates more than $500 billion annually. In terms of revenue, Walmart is the biggest company in the world.
4. Aldi Supermarket: With over 10,366 stores, Aldi is one of the top international discount retailers. The stores are dispersed among 18 nations. Most of the shops are located in Germany, which also houses the headquarters. Belgium, Poland, Portugal, Luxembourg, Hungary, the United Kingdom, Greece, the United States, Ireland, and Australia are other key markets.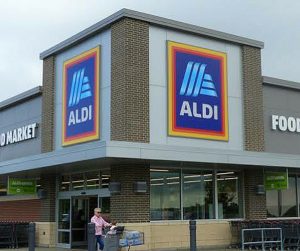 The retailers use the brand name Hofer in Slovenia and Austria.
Also see: Advantages and Disadvantages of Being Single
5. Carrefour Supermarket: The fifth-largest supermarket chain is Carrefour Sans, which has approximately 10,103 stores worldwide, including 1,400 hypermarkets. The company's head office is in Boulogne Billancourt, France, where it was established in 1958.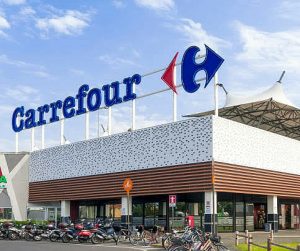 Over 364,969 people work for the company, which earns over 76 billion euros annually. Argentina, Turkey, Bahrain, Romania, Egypt, Tunisia, Poland, Saudi Arabia, Taiwan, Spain, India, China, Iran, Cyprus, Italy, Dominican Republic, Bulgaria, Slovakia, Kuwait, United Arab Emirates, Brazil, Macedonia, and Pakistan are among the countries with outlets.
Also see: Differences Between Growth and Development
6. Lidl Supermarket: With more than 10,000 locations worldwide, Lidl is the sixth-largest supermarket company. Since its establishment in Neckarsulm, Germany, in 1930, the franchise has expanded to 28 nations.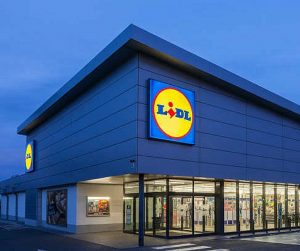 Lidl has outlets throughout Europe, including Austria, France, Switzerland, Belgium, the United Kingdom, Bulgaria, Sweden, Croatia, Portugal, Cyprus, Slovenia, Italy, Spain, the Czech Republic, Hungary, Ireland, the Netherlands, Luxembourg, Denmark, Marta, and Finland. Over 315,000 people were employed by Lidl. More than 48 billion euros are generated annually by this company.
Recommended: Wealthiest Families in The World And Their Networth 2022
7. Tesco Supermarket: Tesco PLC is a multinational British retailer of supermarkets and other goods with its headquarters in Welwyn Garden City, England. It was the third-largest retailer globally in terms of gross revenues in 2011 and the ninth-largest globally in terms of revenues.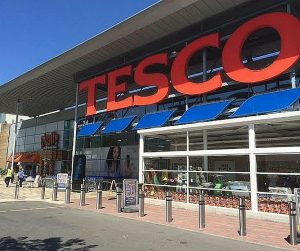 It operates stores across five European nations and dominates the UK's grocery sector (where it has a market share of around 28.4 percent ).There are 6,784 Tesco supermarket chains around the world. The chain has outlets in 12 countries.
8. Ahold DelHaize Supermarket: Dutch multinational retailer and wholesaler Ahold Delhaize, also known as Koninklijke Ahold Delhaize N.V. The English translation of Koninklijke Ahold Delhaize is "Royal Ahold Delhaize." The Dutch Ahold and Belgian Delhaize Group, the two precursor companies that came together to form the current Ahold Delhaize, are responsible for the name.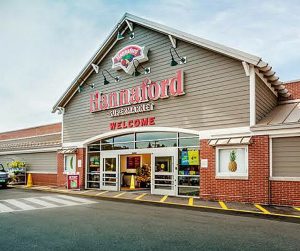 Its business model includes supermarkets, convenience stores, hypermarkets, online grocery, online non-food, pharmacies, and alcoholic beverage retailers. The Netherlands-based company Ahold Delhaize controls 6,556 locations throughout Europe and the United States.  Its 21 regional brands employ 375,000 people at 6,500 outlets in 11 countries, notably in the Netherlands and Belgium.
Also see: Hardest Countries to Invade in the world 2022
9. BIM Supermarket: Birleşik Maazalar A.. (abbreviated BiM) is a Turkish retail business well-known for providing a constrained selection of essential consumer goods and food items at reasonable prices. A group of investors led by Cuneyd Zapsu founded Bim A in 1995.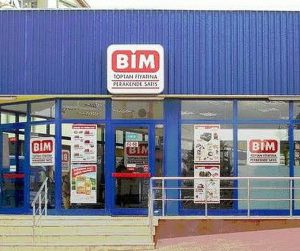 Mustafa Latif Topbaş is currently the largest stakeholder. Beginning with just 21 stores, B&M rapidly developed until it had 4972 outlets by the end of 2015 and 7438 by the end of 2019. The business ran 10,330 stores as of the third quarter of 2022. Since B&M does not provide franchises and owns and operates every single store, they are seen as a threat to the numerous independent neighborhood shops.  The supermarket BiM is located in Turkey. Its stores have outlets in Egypt and Morocco. BiM has 10,330 outlets in total.
10. CBA Supermarket: CBA supermarket, which has outlets throughout 11 nations in Europe, is in position 10. It was established in 1992 and has more than 30,000 employees. In 1992, 10 privately owned grocery businesses in Budapest came together to become CBA.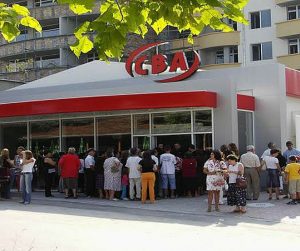 Only years later were stores established in other parts of the nation. In 1998, CBA outlets made up 80% of the retail space outside of Budapest. Regional headquarters were established by CBA due to delivery issues. CBA established its first logistics facility in Alsónémedi in 2005. From that point forward, CBA became franchise network.  The corporate office is in Hungary. The following countries have outlets: Slovakia, Lithuania, Croatia, Serbia, Bulgaria, Malta, Greece, Montenegro, Italy, Romania, and Poland.
Recommended: Richest Bollywood Actors In India
11. Migros: Number of chain stores worldwide: ~4,417: Migros is the largest supermarket chain, retailer, and employer in Switzerland. It is also one of the top forty retailers worldwide. It is structured as a cooperative federation named the Federation of Migros Cooperatives and has more than two million members. With more than 4,000 locations and $4 billion in yearly revenue, Migros is among the top 10 global supermarket merchants.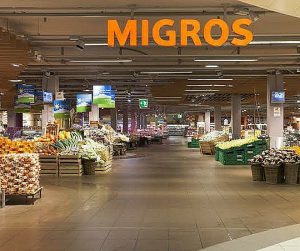 A range of layouts, from 50,000-square-foot hypermarkets to 1,000-square-foot convenience stores, are used by Migros to serve its clients. Migros hypermarkets and convenience stores are the preferred grocery shopping destination for millions of customers every day thanks to their well-deserved reputation for first-rate customer service and an extensive product variety, which includes fresh meals and high-quality fruit.
Also see: Richest People in Ethiopia 2023
12. Penny Market: Number of chain STORES worldwide: ~3,600: Penny or Penny Market is a brand name for a group of low-cost grocery store chains with 3,600 stores worldwide. The market was established in 1973 by Leibbrand Gruppe, and the Rewe Group has been its sole owner since 1989.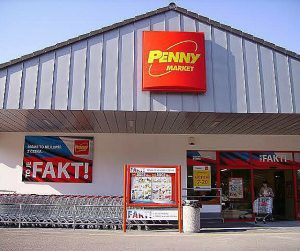 This local discount store always offers a large selection of fresh products, high-quality products, customer-focused ranges, and reasonable prices. Austria, the Czech Republic, Germany, Hungary, Italy, Romania, and the United Kingdom are all thriving markets for Penny. Additionally, Penny operates as a global discounter with regionally tailored collections in every country.This cco-operation has over 3,600 locations and 27,000 employees. Sales for Penny last year totaled roughly 7 billion euros in Germany alone.
Recommended: Difference Between Custom and Tradition
Conclusion
A supermarket chain's success and diligence in the one-stop shop industry have earned them numerous awards. The ideal shopping experience for clients is provided by supermarkets, which offer high-quality food items as well as affordable electronics, gadgets, and kitchenware.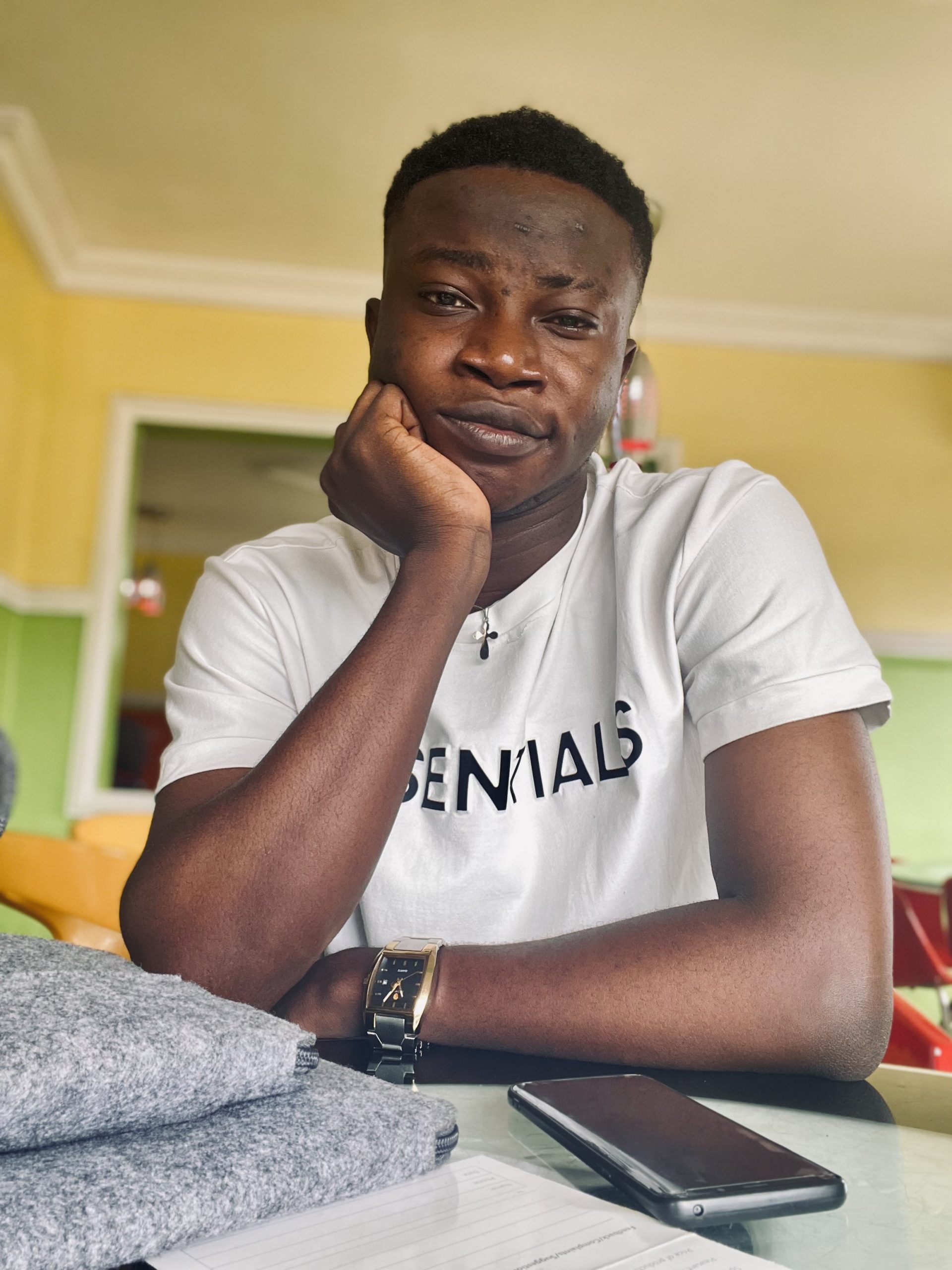 Edeh Samuel Chukwuemeka ACMC, is a Law Student and a Certified Mediator/Conciliator in Nigeria. He is also a Developer with knowledge in HTML, CSS, JS, PHP and React Native. Samuel is bent on changing the legal profession by building Web and Mobile Apps that will make legal research a lot easier.