Richest People in Ethiopia: Ethiopia is on its way to becoming a significant hub for international trade as one of the countries with the fastest economic growth rates in the world. The Ethiopian men and women who have driven the nation's spectacular progress come from a variety of social classes, ethnic groups, and religious traditions. Most did not have an easy road to being one of the wealthiest Ethiopians, but they succeeded thanks to an unwavering preoccupation with success.
Ethiopians are dispersed as a Diaspora over the world for a variety of reasons, including political, economic, etc. Many of these individuals and women have also accomplished great success and deserve to be listed among the wealthiest Ethiopians. Ethiopians are well regarded for being dedicated workers who are passionate about the work they do.
The following list of the wealthiest Ethiopians is made possible by a combination of these traits, along with creativity and the capacity to create something from nothing.
Recommended: Best universities in Africa 2023
Top 10 Wealthiest/Richest People In Ethiopia In 2023
1. Belayneh Kindie: Belayneh Kindie started his business, Belayneh Kindie Import and Export (BKIE), in 2005 with a startup capital of just 111,000 USD or 3,000,000 ETB. This was the beginning of his journey to financial success.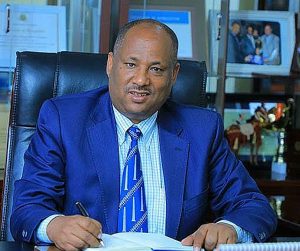 BKIE began by specializing in the export of oil seeds and other like goods, but by 2010, it had grown to become Ethiopia's top exporter of sesame seeds.
Belayneh Kindie, an Ethiopian millionaire and one of the wealthiest people in Ethiopia, is an all-around titan of commerce with his prosperous ventures in the hotel industry, import/export, transportation, renting, manufacturing, agricultural, etc.
2. Azeb Mesfin: She is the late ruler Meles' widow. She runs her own firm and holds stock in other businesses in Ethiopia. She also carries a criminal reputation among Ethiopians, who have given her the moniker "mother of corruption."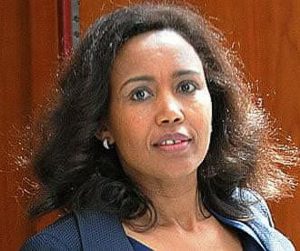 She has stakes in the greatest businesses and industries, which gives her an estimated worth of $4 billion when you combine her gains from business interests with her value as a ruler.
Also see: Most Beautiful Countries In The World
3. Sebhat Nega: Within the Tigray People's Liberation Front, Sebhat Nega is regarded as a magnate (TPLF). In Ethiopia, he is renowned for having established a multibillion dollar commercial empire during the 27 years the group held control.
Under the umbrella of the multinational Endowment Fund for the Rehabilitation of Tigray, Nega was in command of the TPLF corporate empire. With the help of his TPLF business transactions and political connections, he has amassed hundreds of millions of dollars.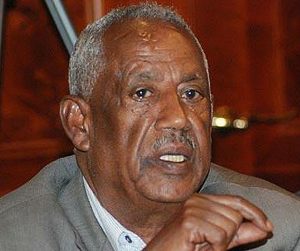 One of the most influential figures in Ethiopia was Nega. He was once thought to be even more powerful than the late prime minister Meles Zenawi. He is $2 billion rich.
4. Berhane Gebrekristos: He was among those who knew Meles the tyrant and his wife, Azeb Mesfin, best. He is the dictator's highly regarded apprentice, and he continues to work with Azeb Mesfin as a business partner today.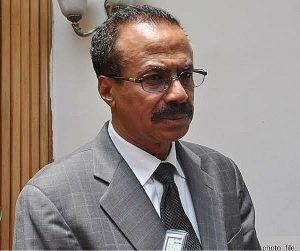 He participated in the diplomatic operations that the tyrant employed to launder money. Before the government was established, the dictator himself assisted in the looting of a large sum of money from the common people under the guise of taxes.
Although Berhane Gebrekristos' current estimated net worth is at $2 billion, his actual fortune was formerly significantly higher. He continues to be one of the most important figures in Ethiopia today.
Recommended: Richest men in Nigeria
5. Seyoum Mesfin: Currently, he serves as Ethiopia's ambassador to China. When he was the minister of foreign affairs, he had considerable influence on commerce. He served as Ethiopian Airlines' chairman. He was able to smuggle a lot of drugs into Africa and Asia thanks to his influence in the Ethiopian cabinet and the airline industry.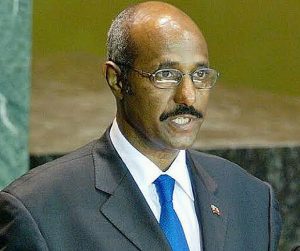 He has a lengthy criminal history of trafficking illegal substances and is the wealthiest drug lord in Africa. His current estimated net worth is $1.8 billion due to the significant profits he has generated in this industry over the last few years.
6. Abay Tsehaye: He is a politician in Ethiopia's current government. Because he has experience in the party, he has enough power there. He has established many contacts and contributed significantly to the economy of the nation in part because of this.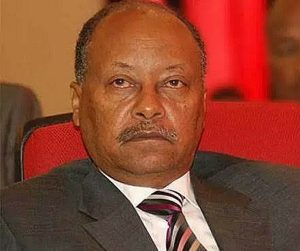 He has also made investments in a number of economic sectors that have made it easier for him to earn from his job. She is currently valued at roughly $1.5 billion thanks to the company's shares. He has enormous influence across the nation.
Recommended: Most Technologically Advanced Countries in the World 2023
7. Samuel Tafesse: Samuel Tafesse was born to a low income family and was forced to work as a youth of only 14 years old to support his family.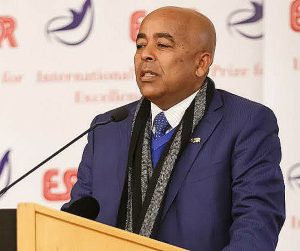 Being the eldest sibling, Samuel took a job as a parking attendant at the Addis Ababa Stadium, where he would use the opportunity to sell soft drinks, chewing gum, and cigarettes.
The enterprising Samuel would land a job as a construction worker upon completing high school and go on to study engineering at Addis Ababa University. Unfortunately, his family's finances would force him to drop out after three years of higher learning, just short of receiving his degree.
Having been enthralled with the little he had seen in the construction business, Samuel would borrow 10,000 ETB or 370 UDS to get a construction license in 1986. The company he registered, Sunshine Construction Limited, would one day grow to become the behemoth of construction it is today in Ethiopia. He is worth $1.6 billion
8. Akiko Seyoum Ambaye: The majority shareholder of the 2001-founded Orchid Business Group is Akiko Seyoum Ambaye, the late and well-known contractor Seyoum Ambaye's daughter.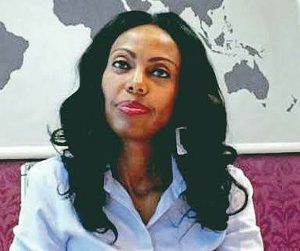 Additionally, Akiko's OBG rents out construction equipment and also operates spas, gyms, and logistics projects. Akiko and the Italian Enel Green Power have agreed to sign a contract for 3,240,000,000 ETB ($120,000,000) to design, run, and construct a solar power producing facility in Metehara.
With her agreement with the Ethiopian Electric Power (EEP), Akiko would become the first Ethiopian to construct a solar power facility that is both privately owned and run. Akiko is one of Ethiopia's richest people and a billionaire thanks to the Orchid Business Group's extensive business transactions.
Also see: How To Find And Attract Rich Women To Date
9. Eyob "Joe" Mamo: Eyob Mamo, being a small boy, emigrated to the US in 1981. Eyob was sent to a Dakota boarding school by his father, who controlled the Addis Abeba bus transportation business Mamo Kacha, to keep him safe from the military Derg regime.
The privately held Capitol Petroleum Group, which owns and operates over 41% of the gas stations in Washington, D.C., is currently owned and operated by Eyob, also known as Joe.
Entrepreneur Eyob purchases his gas from refineries and then sells it to the station owners. The value of Eyob's business in 2011 was roughly 788,000,000 USD or 21,000,000,000 ETB. Without a doubt, Eyob "Joe" Mamo is a billionaire and one of the wealthiest people in Ethiopia. He is worth an estimated $2.5 billion.
10. Mohammed Al Amoudi: The richest businessman in Ethiopia is Mohammed Al Amoudi, whose parents are Saudis and Ethiopians. Closely owned businesses in Saudi Arabia, Ethiopia, and Sweden are the main sources of Al-Amoudi's wealth. Through his fully owned Petroswede AB, the billionaire owns Svenska Petroleum, Midroc Europe (a building and real estate company), and Preem, his most valuable asset.
He also has a 17.5% stake in Crunchfish AB, a Swedish technology firm that creates gesture recognition. While Bloomberg estimates Mohammed Al-net Amoudi's worth to be $5.46 billion, estimates for his wealth range from $8.3 billion to approximately that amount. As of 2017, according to Forbes, Mohammed Al Amoudi was worth $8.1 billion. Along with Aliko Dangote and other multi-billionaires, he is one of the wealthiest persons in Africa.
Recommended: Control Of Delegated Legislation
Conclusion
According to Worldometer, Ethiopia is home to more than 122 million people. However, there are fewer than 3,400 ultra-high-net-worth people. Ethiopia is a nation of riches for many despite having the 29th-lowest living standards and economic richness in Africa. In terms of individual wealth, it comes in fourth. Private wealth in Ethiopia was expected to be $57 billion in 2020, which is $33 billion less than Kenya's $90 billion and $1 billion more than Ghana's number.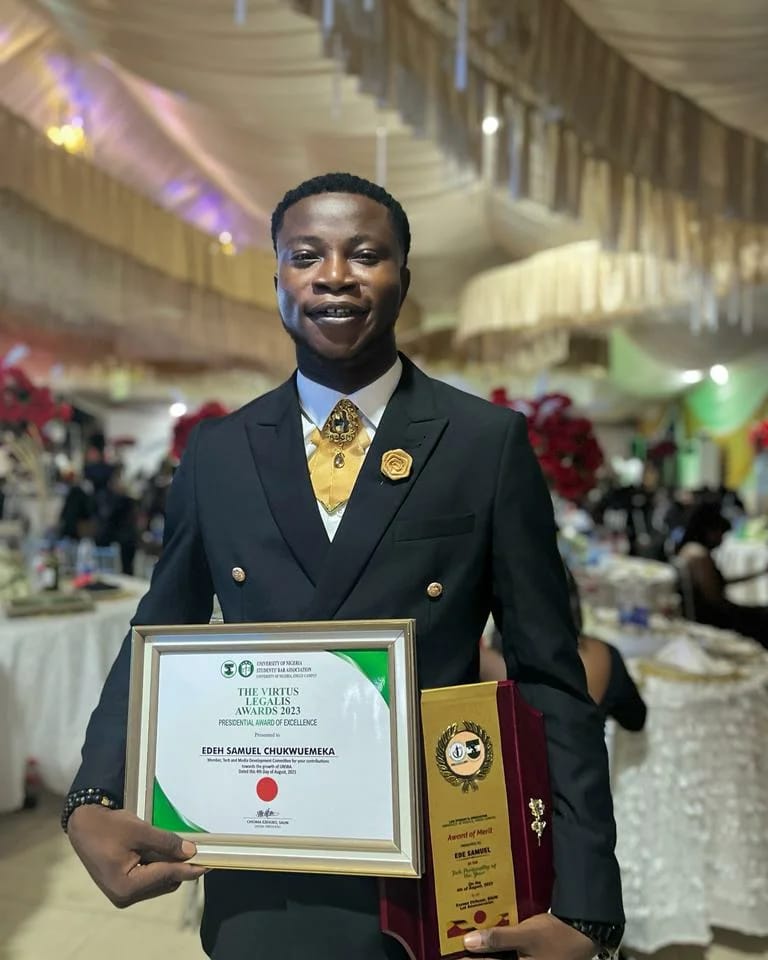 Edeh Samuel Chukwuemeka, ACMC, is a lawyer and a certified mediator/conciliator in Nigeria. He is also a developer with knowledge in various programming languages. Samuel is determined to leverage his skills in technology, SEO, and legal practice to revolutionize the legal profession worldwide by creating web and mobile applications that simplify legal research. Sam is also passionate about educating and providing valuable information to people.