How to Sue a Bank in India: Before initiating a lawsuit, the appropriate steps should be taken, and there should be sufficient documentary proof. In this blog post, we take a look at the fundamental procedures to follow as you get ready to battle a bank in court.
India's economy has advanced significantly as a result of the growth of the banking industry. However, instances of careless action by banking staff that breaches the interests of the customer have been reported frequently. All banking activities centre on the customer, however there are nevertheless wrongdoings committed against them. There are several ways for us to protect our interest in banking services.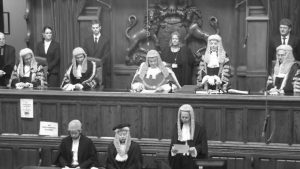 Do you know that the Indian government has established a special court for consumers to ensure that their rights are upheld and their complaints are handled quickly and effectively? You did indeed guess correctly. I'm referring to the establishment of a consumer court. Before learning this important fact, I was concerned about how to complain to the bank. Read on to learn more.
Recommended: Countries With the Absolute Worst Cuisine in the World
Where to file complaint against bank ?
RBI: The website portals for complaining about banks, PPI, and other fiscal institutions have been listed by the Reserve Bank of India (RBI), which is the country's supreme banking body. The whole list is available on the website. Without having to stand outdoors in the scorching sun, simply click on the bank's name to submit your complaint.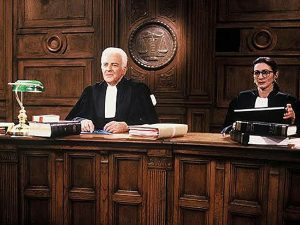 Consumer court: A complaint may be made in consumer court. According to what I understand, a different legal procedure has been established for consumer court judgements against banks. When you file a claim in these forums, you will need sufficient evidence against the offender, which is the bank. 
You can file a case in one of the following locations, depending on the complaint:
a. District Consumer Disputes Redressal Forum
b. State Consumer Disputes Redressal Commission
c. The National Consumer Disputes Redressal Commission.
Recommended: Countries with The Worst Justice system
Police: Prior to filing a bank complaint with the consumer court. You can make a complaint by going to the neighbourhood police station. This will help your argument against the financial institution.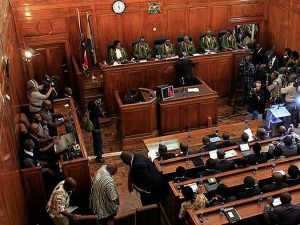 The CMS Portal: By using the Digital Complaint Management System (CMS) Portal, you can file a complaint while lounging at home. You can express your dissatisfaction with the bank, NBFC, and other digital transactions here.
Ombudsman: When they are in a jam, lots of individuals wonder where they may lodge a complaint against the bank. I have some recommendations for you. One option to complain about a bank as a consumer is through the ombudsman.
If your bank branch is located within the jurisdiction of an ombudsman, you must file your complaint at their office. You have three options for expressing your complaint: on plain paper, by email, or online at the RBI website.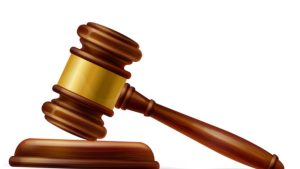 Recommended: Countries With The Best Hackers In The World
For submitting a complaint, there are no fees.
The legal route: Within 30 days, you have the option to appeal the ombudsman's settlement offer if you're not satisfied with it.
In this situation, the deputy governor of the RBI serves as the appellate authority.
In addition, you can go to the courts or consumer dispute forums, which deal with complaints about banks. So ask for assistance there. Bank malpractice has been the subject of numerous consumer court verdicts.
Tell everyone you know who inquires about how to complain to a bank about these procedures. The steps to sue a bank in India are as follows:
Going up to a court: If there is a disagreement, customers have the option to litigate it in court. After bringing up the issue with your bank and the ombudsman, you should go before a court. If you don't file a complaint with the bank, your case might not be taken seriously because it might be seen as premature.
Depending on the amount of monetary harm at issue, there is a hierarchy in place when you go before a consumer court. You can register a complaint with the district consumer disputes redressal forum, for instance, if the financial damage in question is up to 20 lakh. You must take it to the state consumer complaints redressal commission if it is over 20 lakh but under 1 crore. You should get in touch with the National Consumer Disputes Redress Commission if the amount is greater than one crore. You have the right to file a complaint with a consumer forum instead of using the internal redressal system.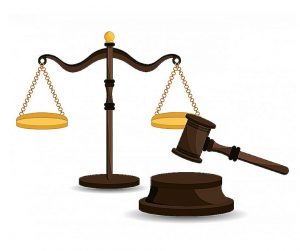 Recommended: Countries with the highest number of prostitutes 
Documents, jurisdiction
Building a case against the bank is crucial if you decide to go to court. Keep all receipts, bills, and other documents as evidence. Keep the documents if you have spoken with the bank about the issue. Keep a copy of the complaint if you have contacted the ombudsman. The next step is to file the case in the appropriate jurisdiction if you've decided to go to court and have the necessary paperwork ready. Usually, depending on the terms of your agreement with your bank, you must submit a lawsuit whether the home branch or the bank's head office is involved.
How to file a complaint
Your complaint should be concise, clear, and comprehensive. If you have a lawyer working for you, she will take care of the writing. However, if you want to handle the situation without legal counsel, keep in mind that the format is arbitrary. The complaint must include information on the parties, the transactions in detail, the cause of the disagreement, and the requested redress.
The pages must be given page numbers and stored with an index. Affidavits and documentation supporting them must be supplied.
Three copies should be filed and one should be set aside for the party against whom the complaint is filed. One identical set should be kept with the complainant to argue the case. If you don't have a lawyer and are unable to write a complaint yourself, you can approach legal aid cell in the court premises.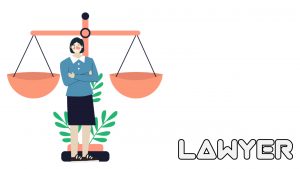 Recommended Hardest Musical Instruments To Play and Learn
Costs and time frame
It may cost time and money to argue a case in court. You must be tenacious and determined. The length of time required to reach a decision in a case depends on the complexity of the case. While some cases are concluded in six months, others drag on for years. Court cases take time and cost money.
The complaint cost for bringing a claim for financial damages is restricted to $100 to $9,000 (7,400 to 9,000 Indian Rupees), depending on the type of damage you are claiming. Additionally, if you hire a lawyer, you will have to pay for their services. However, you may be able to recover your complaint's costs.
Recommended: Most Expensive Schools In The UK: Top 10 With Highest School Fees
Conclusion
Cases of carelessness involving bank officers and directors are handled differently from those involving doctors and accountants. The judgements made by banking authorities in good faith are shielded from accountability. Customers may file civil lawsuits against professionals who behave negligently in the Indian banking industry.
A state of mental suffering known as emotional distress is brought on by intense experiences including anxiety, panic attacks, sadness, and suicide thoughts. Under the Ombudsman Banking Scheme, a bank is responsible for any loss brought on by emotional distress and is required to provide compensation of up to Rs. 1 lakh in such cases. You can also file the lawsuit in a civil court. That is all from my end regard.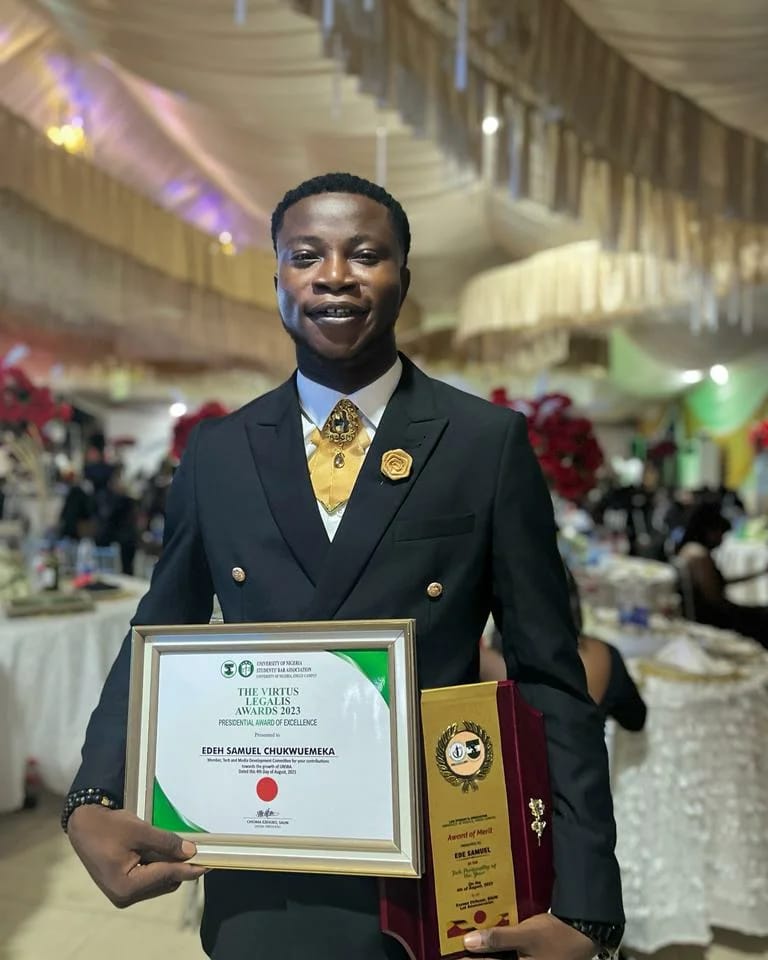 Edeh Samuel Chukwuemeka, ACMC, is a lawyer and a certified mediator/conciliator in Nigeria. He is also a developer with knowledge in various programming languages. Samuel is determined to leverage his skills in technology, SEO, and legal practice to revolutionize the legal profession worldwide by creating web and mobile applications that simplify legal research. Sam is also passionate about educating and providing valuable information to people.