Best Payment Gateway For International Transactions: One of the most significant aspects of having an online business is payment. They are critical for both businesses and customers to have a positive shopping experience. But what if your website's payment experience isn't up to par? Then you'll have a bad user experience, which will lead to a reduction in sales as people lose faith in your brand.
Is there anything you can do, however, to improve your users' payment experience? You can choose from a variety of secure, fast, and reliable foreign payment gateways to help you create a seamless payment experience. However, with so many foreign payment gateways available, most business owners and start-ups are unsure which to choose. Don't be frightened. Because in this article, we've compiled a complete list of the best international payment gateways.
Recommended: Advantages and Disadvantages of being a Leader
What is Payment Gateway?
A Payment Gateway is a mechanism that connects merchants and customers so that payments can be accepted. It ensures the highest level of protection when clients make payments to merchant accounts. Payment processors enable merchants to accept payments online via debit cards, bank transfers, and other ways. As a result of the simplification, making and accepting payments from buyers and sellers becomes easier and safer.
Also see: Advantages and Disadvantages of Shopping Online
Top 12 Best Payment Gateway For International Transactions
1. PayPal: PayPal is the most popular and best payment gateway in the world, as well as one of the top ten worldwide payment gateway services, allowing you to conduct transactions from anywhere in the world. PayPal, which was founded in 1998, is one of the oldest and most well-known payment gateways in the world. Despite being the oldest, PayPal has the most users in the world (346 million).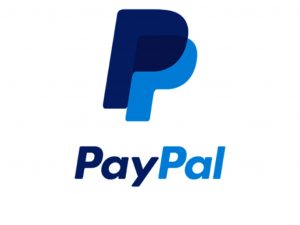 PayPal is operational in over 200 countries and supports over 100 currencies for payment processing. It also offers foreign payment gateways that are PCI compliant. Express checkout, mobile card reader, credit card reader, barcode scanning, bill me later, and many other capabilities are available through PayPal.
In terms of withdrawals, PayPal offers both free normal withdrawals and fast withdrawals for a little fee. PayPal may have varied characteristics depending on the country or region. They are, nonetheless, one of the top payment gateways for international transactions.
2. Amazon Pay: Amazon Pay, which was created to make it easier for merchants and customers to trade, has grown into a global phenomenon. It gives customers a simple and secure way to pay, as well as merchants a way to receive payment. Amazon Pay also allows consumers to pay for goods and services on third-party apps and websites.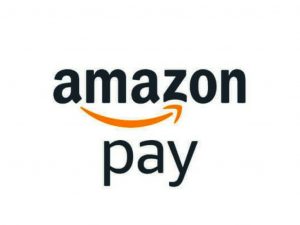 Amazon Pay is available in over 18 countries and has broad multi-currency capabilities, making it a strong contender for the title of greatest payment gateway in the world. It also has a plethora of fantastic features that make the purchasing process easier for its users. Amazon Pay is an excellent approach to developing your business globally.
Recommended: Best Amazon Alternatives you should check out
3. Skrill: Skrill is a well-known payment processor that is used by people all around the world. Skrill understands modern payment requirements when it comes to payment processing and money transfers. Skrill was founded in the year 2001. Skrill today has a huge number of major firms as customers, all of whom employ their one-of-a-kind solutions in their businesses.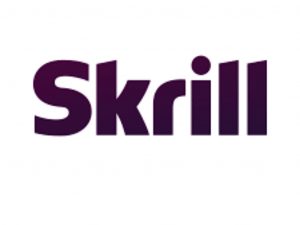 Skrill has been honored by several notable institutions, such as the Deloitte Technology Fast 50 Award, the B2B EGP Award, and several others. It is among the most widely used payment gateways in the United Kingdom, with over 30 various currencies supported and the ability to purchase products or services from all around the globe.
4. Stripe: Stripe is a cloud payment gateway that allows you to accept and handle online transactions from anywhere on the planet. It offers complete online payment processing solutions as well as outstanding features such as a custom UI toolkit, embeddable checkout, aggregated reports, and more.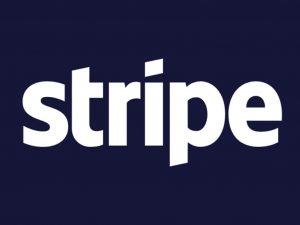 Stripe is a sophisticated payment gateway that assures a smooth flow of payments into your business while integrating with an application interface that allows you to avoid fraud, monitor revenue, and promote worldwide sales. It also includes an open API for interacting with your existing business environment.
Recommended: Problems Facing Agriculture in Africa
5. 2Checkout: 2Checkout, often known as 2CO, is a well-known international payment gateway company that has just been bought by VeriFone, a global leader in payment and commerce solutions. Both have the same goal in mind: to make modern commerce easier and more seamless. They now have tremendous financial strength, resources, relationships, scalability, and market potential when they work together.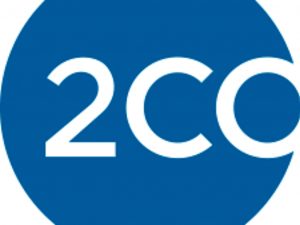 Merchants can take payments from over 200 countries with 2CO. Depending on the package that businesses choose, they provide 45+ various payment choices. 2CO is a great solution for international merchants because it supports over 29 languages for checkout and can handle payments in over 100 currencies. Mobile payments, recurring billing, improved fraud protection, and other services are also available.
6. Authorize.Net: Authorize.Net is an international payment gateway with a robust infrastructure and security to ensure that transactional data is transferred smoothly, quickly, and securely. It, like the card swipe machine, manages transaction routing, however in an online context without the need for software installation.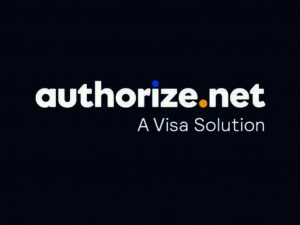 It has a global merchant base of around 370,000 people. It aids in the secure acceptance of payments, as well as delivering a streamlined experience, scaling, and a variety of other value-adding capabilities. It's an all-in-one electronic check payment system that accepts and processes payments from other bank accounts via the user's website or Authorize. virtual Net's terminal.
Recommended: Best side hustles for students while in students
7. SecurionPay: SecurionPay is a secure online and mobile payment gateway that works with a variety of operating systems including Windows, Mac, Linux, Android, and iOS. It's one of the greatest platforms for businesses that need to accept online payments and sell premium memberships all in one place.
It's a stand-alone payment gateway that integrates quickly and securely into your business ecosystem, with features like embedded payment forms and accelerated checkout that enable immediate payment processing, which helps to boost conversion rates. It has a flexible API that allows you to integrate it into your company ecosystem and control it from your end.
8. Braintree: The PayPal payment gateway Braintree is a part of the PayPal network. Its purpose is to make the payment procedure simpler. It provides commerce solutions to help people develop worldwide enterprises, accept payments, and engage in commerce. It provides tools and features that assist firms in expanding globally.
With its top international payment gateways, Braintree offers several additional capabilities. Buyers can pay with PayPal, Venmo, Apple Pay, Google Pay, Visa, Mastercard, and American Express, among other options. It contains 3D security and other modern fraud protection techniques for security. Their phone and email help is available 24 hours a day, 7 days a week.
Recommended: Top 10 Strongest African Military 2023
9. Payza: Payza is a simple, fast, and secure payment gateway that allows businesses and individuals to receive and send money all over the world. There are numerous account types for different consumers, such as a personal account for personal use and a commercial account for businesses with more complex needs.
Payza is a payment gateway that accepts payments in 190 countries and 22 different currencies. It's one of the greatest payment gateway options available in many countries, bridging the gap between sending and receiving payments around the world.
10. BlueSnap: BlueSnap is a global payment gateway that makes it simple for businesses to accept payments. This gateway allows businesses to grow globally and take payments from both domestic and foreign clients. This platform is extremely safe and incorporates a fraud protection mechanism to reduce hazards.
Bluesnap offers a network of more than 30 acquiring banks, which ensures consumer trust, boosts conversion rates and enhances revenue. It works in 180 countries and immediately links with acquiring banks all across the world. It accepts 110 different payment methods, 100 currencies, and 29 languages.
Recommended: Cheapest Cities in the United States
11. Alipay Global: Alipay has been utilized to make payments by 550 million users. Additionally, it does about 8.5 million financial transactions per day. Being the Chinese payment gateway, Alipay effectively gives its foreign merchants access to the dynamic Chinese market.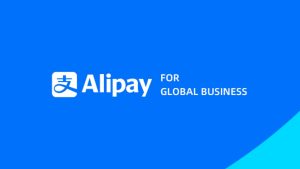 Businesses like smart restaurants, smart vending machines, and cashless taxis are the greatest candidates for using this worldwide payment gateway. This payment system also has advantages like simple integration, safe transactions, mobile payments, effective payment settlements, etc.
Alipay only accepts 12 different currencies, despite being one of the top international payment platforms. There is no pricing information provided by Alipay on their official website. Therefore, merchants must contact their sales staff for the same.
12. WorldPay: WorldPay is the next entry on our list of the top international payment gateways. Prior to being bought by Vantiv in 2017 and changing its name to Worldpay, WorldPay was the largest payment processor in the UK. WorldPay was purchased by the FIS later in 2019. Solutions for major corporations, B2B, B2C, and small to medium businesses are offered by WorldPay's worldwide payment gateway.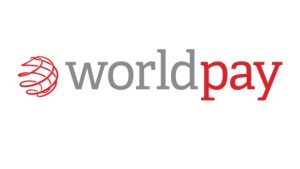 For processing payments across 146 countries, WorldPay has access to 126 different currencies. They provide adaptable integration choices, including hosted pay pages and integrated payment pages. With the first choice, WorldPay's hosted payment page is available for you to receive payments. The payment page is connected with your checkout in the later option so that clients may finish purchases without being redirected.
Two price ranges are provided by WorldPay. One is Gateway Standard, which starts at £19 a month and offers additional Visa, PayPal, and digital payment checkouts along with a 350 transaction cap and no setup fee. Advanced Gateway is a different choice; it starts at £45 and includes 850 transactions in addition to support for international and other payment methods.
Recommended: Best countries to do business in Africa
How Does A Payment Gateway Work?
The customer adds the products or services they want to buy to their cart and then proceeds to the payment page. The customer is next requested to enter credit card or debit card information. The 16-digit card number, cardholder's name, expiration date, and CVV number are among the information provided.
Depending on the integration type, such as server-to-server, payment page integration, or client-side encryption, the information is securely transmitted to your payment gateway after submission. Before sending the card information to the acquiring bank, the payment gateway encrypts the card details and performs a security check.
The acquiring bank securely delivers the information to the card systems, such as Visa, Mastercard, and Maestro. The card schemes provide an additional degree of protection to the payment information before sending it to the issuing bank. The issuing bank authorizes the transaction after executing the security and fraud checks. The bank receives the permission or decline notification from the card schemes, which is then forwarded to the acquirer.
After that, the acquiring bank sends the approval or deny message to the payment gateway, which then sends it to the merchant. If the transaction is successful, the acquirer receives the payment amount from the issuing bank and deposits it into the merchant account. The merchant may display an order or payment confirmation page or ask the consumer to try another payment method based on the payment gateway's message.
Recommended: Salary of Google's Employees in 2022
Conclusion
There are numerous foreign payment gateways on the market, and most business owners are unsure which one to choose. So don't be concerned! We've put together a list of International Payment Gateways and items to think about before buying the best International Payment Gateways, which is as follows:
1. Integration with other websites is simple?
2. Security standards are met
3. When do you get paid?
4. Multi-currency support
5. Email, live chat, and phone support 24 hours a day, 7 days a week.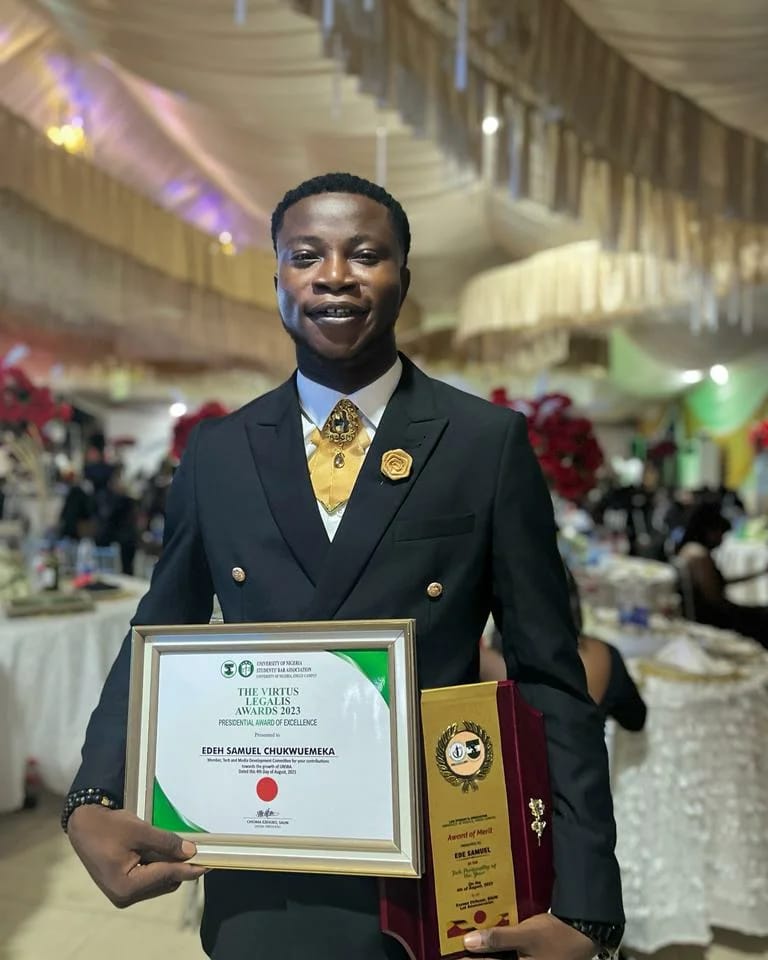 Edeh Samuel Chukwuemeka, ACMC, is a lawyer and a certified mediator/conciliator in Nigeria. He is also a developer with knowledge in various programming languages. Samuel is determined to leverage his skills in technology, SEO, and legal practice to revolutionize the legal profession worldwide by creating web and mobile applications that simplify legal research. Sam is also passionate about educating and providing valuable information to people.