10 Alternatives to Amazon in UK: The rate of online shopping has increased significantly in the last decade, with Amazon providing services to an enormous chunk of today's shoppers. The monopoly in the online market is not exactly surprising; considering that Amazon has a vast range of products with a system that delivers across the globe, but it is severely problematic for the overall market value. Hence, consumers in all locations should be encouraged to try other alternatives in the industry, especially the options within. This way, they can have their shopping needs met, whilst still contributing to businesses in those locations.
This article provides these alternatives for consumers living in the UK. This listing is very important not only because dwellers in the UK are better off with UK-based brands that provide services that are optimized just for them, there are other factors like; providing support for independent suppliers, availability of eco-friendly options and the current issue of ethically sourced products. Consumers are becoming more aware of issues surrounding the use if a single platform for their shopping needs, and the implications of some of their choices.
Any alternative that you decide on, should largely depend on what item(s) you are looking to buy. There is a different flavour to each online shopping platform, and this article covers several of these flavours.
Recommended: Advantages and Disadvantages of Shopping Online
Top 10 Best Alternatives to Amazon
Here's a list of our top ten alternatives to Amazon:
1. eBay: While we agree that this outlet is certainly not the most sustainable on this roster, we can't leave out that eBay is quite the apparent substitute to Amazon, primarily for retail shopping. It is beneficial for the UK market, especially because it has established its similarity to Amazon in respect to variety of products.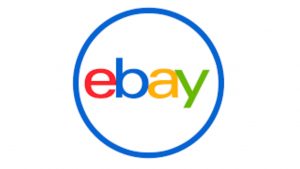 If you do prefer an excess of inexpensive, casual commodities, eBay is perhaps your immediate alternative.
However, there exists other market outlets that provide more sustainable shopping options, especially for growing businesses.
2. Etsy: If you are looking for an alternative that delivers unique branding, then Etsy is likely a great option for you. This shopping outlet is popular for homemade stocks and artsy supplies and is arguably one of the best alternatives to Amazon on an international scale.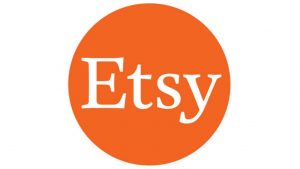 They also aid with the building up of ideas for startups across the United Kingdom. The most interesting fact about this shopping option is that they are interested in buyers of creative products, as opposed to bare essentials. Also, it does not support mass production of items.
Also see: Most profitable skills to learn in 2022
3. Ethical Superstore: As the name of the shopping brand suggests, ethical-minded shopping is the primary concern of this online store. They deliver eco-friendly options for their consumers. On there, you can find the most essential commodities like groceries, food supplies for pets, cleaning products, homemade items, etc.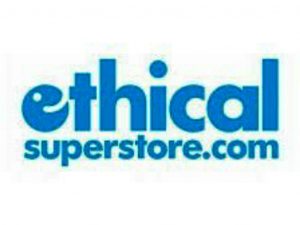 The greatest feature of this rising platform is that the products available have been ethically sources with listed suppliers if you want to fact-check. The latter is one feature that shoppers find to be very helpful especially when they are trying a new item for the first time.
4. Boohoo: Boohoo is a great alternative for fashion shoppers in the UK, especially if you are between the ages of thirteen to thirty five, and interested in the latest trend. This quirky site provides optimized fashion choices for different consumer groups.
This basically means that every shopper can find what fits their taste without looking too hard. Also, they refresh the catalogues on a weekly basis, and provide low-rate plans for delivery. This enables their customers keep up with current fashion trends without spending so much.
Also see: Hardest Courses in the world 2022
5. Hive: Amazon's biggest consumer-groups are book lovers. With a (truly) unrivaled book collection, the idea of an alternative can be doubtful to exclusive Amazon shoppers. However, if you live in the UK and you want a platform that can provide you with all the vinyl records, gifts, and e-books you could need, try Hive.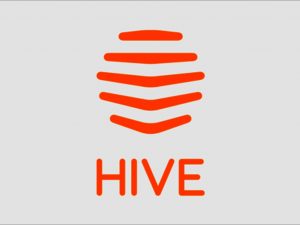 It not only provides free delivery benefit for all UK dwellers, it is startup-friendly for independent book and record suppliers in the UK. Quite honestly, we think Hive is a great example of a very sustainable market option.
6. Wayfair: Wayfair is a decent, reliable platform if you are a shopping looking to buy things like furniture, decorative items, and fabrics in the UK. They also a great collection of gardening equipment and farm appliances.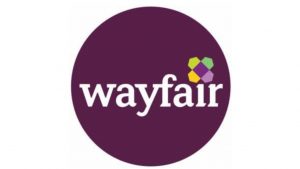 The great thing about wayfair is that not only is it entirely UK based, shoppers can also access a wide range of items at very affordable rates. Consumers like to think of Wayfair as a shopping platform for everyone.
Also see: How to Remember What you Read For Long: 3 Effective Ways
7. John Lewis: John Lewis is the best site for furnishings and home property in the United Kingdom. It is arguable the most dependable shopping outlet on our list; with the best products and an incomparable delivery benefit. Even though you can't find nearly everything you could possible purchases, the site boasts of electronic and tech accessories from the biggest manufacturers in the world.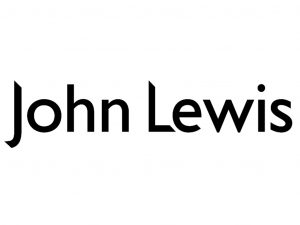 While the products on this site lean towards the furniture and electronic merchandise, there are still items on there that would surprise shoppers.
8. Not On The High Street: This is one of the most unconventional shopping platforms on this list. It provides you with gift options like jewellery and crafted commodities, and also artsy items by independent artists. Here, there is concentrated efforts to provided only the most personalized items that are so unique; they'd be a hard find elsewhere.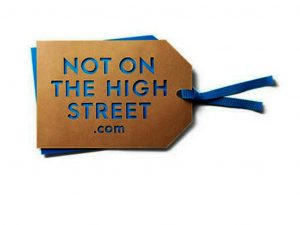 Consequently, small businesses are at the front line of their suppliers, so if you want to an opportunity to help startups and growing businesses in the UK, this is a great place to start.
Although this platform is still small and without the range of bigger ones, it maintains a very extensive collection.
Also see: How to Become a Better Version of Yourself
9. Depop: In this age, secondhand outfits and accessories have become quite the sensation, and consumers looking to seize advantage of what has become a huge trend can look to Depop to deliver. It is interesting that Depop supports trading of thrift wear within close locations.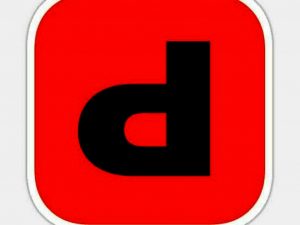 This way, you can access weather-fitting choices that are specific to your area. Also, not only are the Depop apps super easy to download and navigate, the commodities are very affordable, even for the most economic shopper. On Depop, you can find varying items; from fashionable street wear to vintage additions.
10. Peace With The Wild: If you are interested in shopping on a platform that supports eco-friendly choices, then this online marketplace is quite the choice. It contains all sorts of essentials products as well, including; organic creams, eco-friendly dental products, non-plastic house equipment, etc. These commodities are not only very authentic, but great for the environment.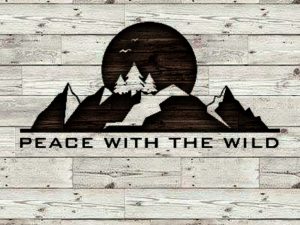 PWTW has been described by many outlets as an exciting eco-friendly choice. Finally, the greatest feature of this online store is perhaps that it contains products for a wide range of products that would surprise even the pickiest of shoppers.
Also see: Most Protected Presidents in the world 2022
Conclusion
The greatest thing about the sites listed in this article is that they are optimized for different categories of products. While Amazon currently provides the largest range of commodities for shoppers globally, there is little focus of getting the highest quality items in different sections. The alternatives listed, not only provide you with different options of the best quality, there are added benefits for UK shoppers!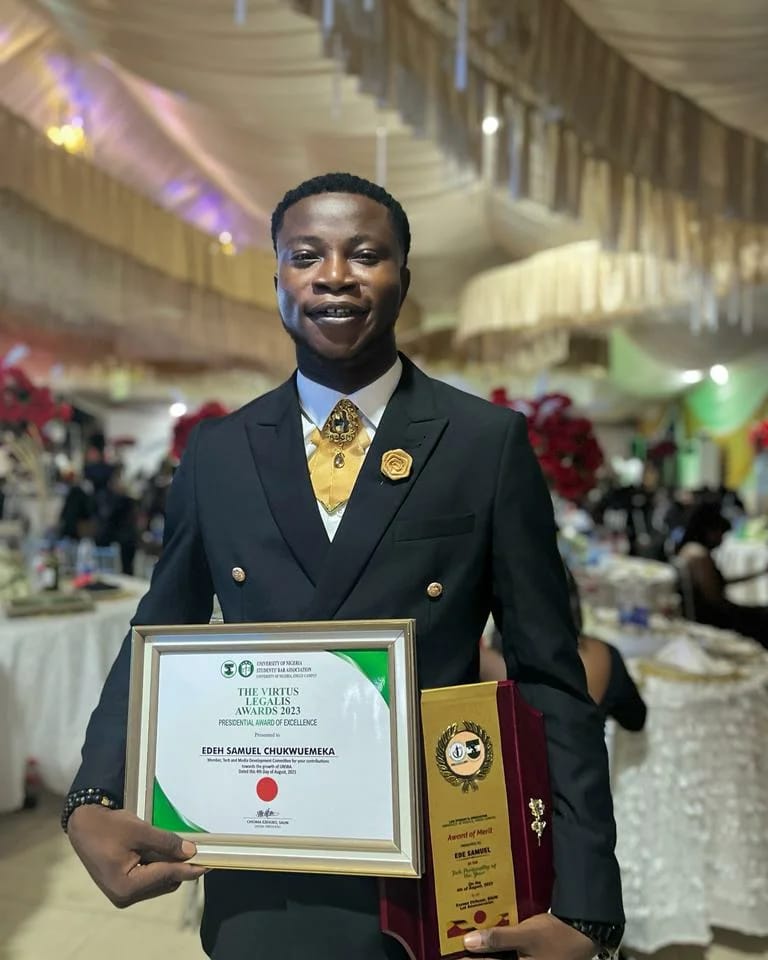 Edeh Samuel Chukwuemeka, ACMC, is a lawyer and a certified mediator/conciliator in Nigeria. He is also a developer with knowledge in various programming languages. Samuel is determined to leverage his skills in technology, SEO, and legal practice to revolutionize the legal profession worldwide by creating web and mobile applications that simplify legal research. Sam is also passionate about educating and providing valuable information to people.