Thanks in large part to the iconic Apple design and the macOS operating system, the MacBook laptop family has long been regarded by many as the pinnacle of performance and style. Apple presently offers two laptop product lines: the MacBook Air and the MacBook Pro (both are available in 13-inch M2, 14-inch M1 Pro/Max, and 16-inch M1 Pro/Max variants) (which is available in 13.3-inch M1 or 13.6-inch M2 models).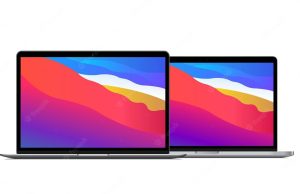 There are several Mac laptops there, all with extremely different specifications. There are other 13-inch Mac laptops in that lineup with comparable specifications that are suited for home, school, and workplace usage. These include the earlier 13.3-inch MacBook Air model introduced in 2020 and the 13.6-inch MacBook Air with an M1 chip, both of which include the M2 chip and both of which went on sale in July 2022. Professional users would benefit more from the 14- and 16-inch MacBook Pro models, which were released in 2021.
We are mostly interested in these 13-inch Mac laptops in this case. To assist you in choosing which model to purchase, we've compared the 13-inch MacBook Pro and MacBook Air in this post.
Recommended: Most Technologically Advanced Countries in the World 2022
8 Main Differences Between Macbook Pro And Macbook Air (Comparison)
1. MacBook Air vs MacBook Pro: Design: The 2022 MacBook Air and MacBook Pro designs resemble each other in some ways more than before. The 2022 MacBook Air no longer features the tapered shape that distinguished it as an Air right away. The MacBook Air now resembles a slimmer MacBook Pro. The differences between these two Macs are substantial, though.
The 13-inch MacBook Pro misses numerous functions that the MacBook Air offers because of a significant overhaul. The biggest difference is that the 13-inch MacBook Pro uses an older 13.3-inch display, and the 2022 MacBook Air has a bigger 13.6-inch screen with reduced bezels.
A notch, which is present on the 14-inch and 16-inch MacBook Pro, iPhones, and some iPads, is one possible drawback of this bigger screen. Although some people dislike the notch, we believe it is OK since it enables Apple to expand the screen's size as the notch really only exists in the menu.
The 13-inch MacBook Pro is the only Mac notebook with Apple's Touch Bar strip, which is an additional distinguishing feature. The only Mac laptop with the Touch Bar is the 13-inch MacBook Pro. With regard to the 14-inch and 16-inch MacBook Pro models, Apple has removed the Touch Bar starting with the 2021 versions.  The Magic Keyboard has scissor-switch keys, and it is shared by all three MacBooks. Additionally, each model includes a Force Touch trackpad and Touch ID sensor.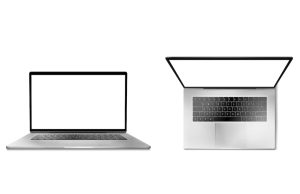 Also see: Richest singer in the world 2023
2. MacBook Air vs MacBook Pro: Display:
The new display on the 2022 MacBook Air is an improvement over the previous generation's display and is bigger and brighter than the M2 MacBook Pro. Instead of a standard Retina display, the M2 MacBook Air has a 13.6-inch Liquid Retina display. In essence, this implies that the more recent display can accommodate more colors and has a greater contrast ratio (a billion versus millions).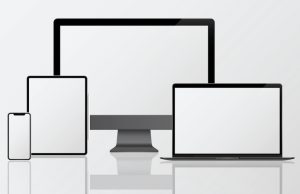 The Liquid Retina XDR displays included in the 14-inch and 16-inch MacBook Pro models are superior to both, although neither is as excellent. In comparison to the M2 and M1 MacBook Airs' 500 and 400 nits of brightness, respectively, the more costly MacBook Pro models provide up to 1,000 nits of brightness, deeper blacks, more vibrant colors, and ProMotion. The 2022 MacBook Air screen has a diagonal size of 13.6 inches as opposed to 13.3 inches, which partly explains why there are a few extra pixels on the display:
2,560 x 1,600 pixels on the M2 MacBook Pro
2,560 by 1,664 pixels on the M2 MacBook Air
2,560 x 1,600 pixels on the M1 MacBook Air
Recommended: Differences Between British and American English
3. MacBook Air vs MacBook Pro: Specs
CPU: Apple's M2 processor powers both the 13-inch MacBook Pro and 2022 MacBook Air. The M2 processor features eight CPU cores, four of which are high-performance cores and four of which are high-efficiency cores, same as the M1 chip, which is still available in the entry-level MacBook Air.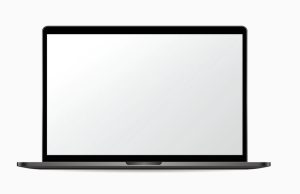 The high-performance processing cores will still be accessible for more demanding tasks when the high-efficiency processor cores are busy backing up to iCloud or syncing images, which is a benefit of Apple's chip architecture. According to Apple, the M2 is better than the M1 because this time the higher performance cores are coupled with a bigger cache, and the efficiency cores see even greater performance benefits. The CPU may appear to be the same, but it isn't.
GPU
Compared to the eight or ten graphics cores of the M2 MacBook Air variants, the entry-level MacBook Air has a less powerful M1 CPU with just seven graphics cores. The GPU cores may play an important role in selecting which model is preferable to you. Consider purchasing the more costly Air if you believe you will require the additional GPU core.
It's possible that the MacBook Pro, which has a 10-core GPU option, is a better choice. Even with the enhancements seen in the M2, a MacBook Air has never been a fantastic gaming laptop. However, it's intriguing to observe how much more effective it is than the M1 at running premium games.
RAM
All M1 MacBooks, both Pro and Air models, come standard with 8GB of Unified Memory. While the M1 chip is restricted to 16GB RAM, the M2 chip offers the ability to increase to 24GB RAM.
If you believe that 8GB of RAM won't be sufficient for your requirements, you should know that the M2 (or M1) processor has this RAM, which Apple refers to as Unified Memory. Because of the performance benefits it provides from being available to both the CPU and the GPU, the 8GB RAM in these models isn't actually comparable to the 8GB RAM in an Intel-powered Mac.
However, you can upgrade your MacBook Air or MacBook Pro to 16GB or 24GB RAM at the time of sale if you're worried.
Storage
The entry-level models of the Air and Pro both have 256GB of storage, while a different variant has 512GB. Although the M1 MacBook Air and Pro models have a 2TB storage limit, you may still install a bigger SSD at the moment of sale.
With allegations that its SSD is up to 50% slower on read speeds and 30% slower on write rates, the 256GB SSD in the entry-level M2 MacBook Air is causing some anxiety.
Recommended: Richest Companies In The World And Their Market Cap 2023
4. MacBook Air vs MacBook Pro: Battery life and charging: Nothing has changed since the M1 Macs in terms of battery life, although these Macs are still light years ahead of the earlier Intel MacBook models. Apple claims that the 13-inch MacBook Pro boasts a whopping 20 hours of battery life compared to the M1 and M2 MacBook Air models' astounding 18 hours. The 10 hours of battery life on the now-discontinued 2.0GHz 13″ MacBook Pro seem terrible in comparison.
The MacBook Air battery outlasted the M1 MacBook Air and M2 MacBook Pro by about an hour and a half during testing.
5. MacBook Air vs MacBook Pro: Ports and expansion: It has seemed like Apple has been on a campaign to eliminate ports from Macs throughout the years in order to make them ever-so-slim. For many people, this has been a drawback, even though you can usually easily plug in an adaptor or a dock if you need additional or other ports.
Apple did include a MagSafe charging port with the introduction of the 2022 MacBook Air, so those two USB ports are still available for use while charging. Given that just two USB 4 ports and two USB/Thunderbolt ports are available on the 13-inch MacBook Pro and the earlier MacBook Air, one of those ports will be utilized for charging as well, which disadvantages both models.
If you do feel the need for more connectors, the 14-inch and 16-inch MacBook Pro models both include three Thunderbolt 4 (USB-C) ports, an HDMI port, and an SDXC card slot. A 3.5mm headphone jack is included on every Mac notebook.
Also see: Most Beautiful Cars In The World 2023 (With Pictures)
6. MacBook Air vs MacBook Pro: Price
Regardless of the advantages, choosing between the MacBook Air and MacBook Pro may just be a matter of pricing. The $999/£999 M1 MacBook Air is the undisputed victor if you're searching for the least expensive alternative, but if you're willing to spend a little more, you'll receive greater value for your money.
Since you won't be able to upgrade later, it is advised to get the greatest computer you can afford at the time of purchase. The storage on the entry-level M2 MacBook Air has problems, so instead of upgrading the RAM as usual, we advise getting more storage this time. At $1,399/£1,449, an M2 MacBook Air with an 8-core GPU and 512GB SSD would cost $200/£200 more; nevertheless, at that point, it would be better to spend an additional $100/£100 on the 10-GPU core variant.
Recommended: Oldest museum in the world
7. WEBCAM: MacBook Pro has superior webcam than MacBook Air. Apple's MacBook Pro and MacBook Air are noted for their stylish looks, mobility, and strong performance. The MacBook Pro's camera outperforms the MacBook Air's. The MacBook Pro and MacBook Air include 720p FaceTime HD cameras.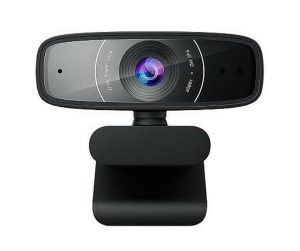 This may seem insignificant, but it may affect video call quality, especially in low-light conditions. The MacBook Pro's camera takes crisper, more detailed photos with improved color accuracy. The MacBook Pro's camera's bigger sensor captures more light for brighter, more colorful photographs. In weak light, the MacBook Air's camera may generate blurry or washed-out photographs. Video conference, online class, and remote job users may find this a major negative.
8. RETINA DISPLAY: MacBook Pro features a higher-resolution Retina display than MacBook Air. MacBook Pro and MacBook Air displays vary. The MacBook Pro boasts a higher-resolution Retina display than the MacBook Air. The MacBook Pro has a 13-inch or 16-inch Retina display with 2560 x 1600 or 3072 x 1920 pixels. The MacBook Air has a 2560 x 1600-pixel 13-inch Retina display. The MacBook Pro's display has a greater pixel density than the MacBook Air's, producing clearer pictures and text.
Retina displays have brighter colors and higher contrast, making them perfect for photo and video editing, graphic design, and viewing high-resolution movies. The MacBook Pro's True Tone display changes color temperature depending on environmental illumination, making it easier on the eyes and more pleasant to use for long periods. The MacBook Pro's greater resolution and superior display technologies make it a better alternative for professionals and power users who need top-notch display performance for work.
Recommended: Richest States In India By GDP 2023
Conclusion
Both the 13-inch MacBook Pro and the MacBook Air are excellent laptops. Really, your budget should be the deciding factor. The M1 MacBook Air is the ideal choice if a low price is your top priority. However, you should consider if gaining twice as much storage is more essential to you than the MacBook Pro's longer battery life, additional graphics core, and fan. The 7-core MacBook Air could be enough if you don't perform the type of job that demands a lot of graphics processing.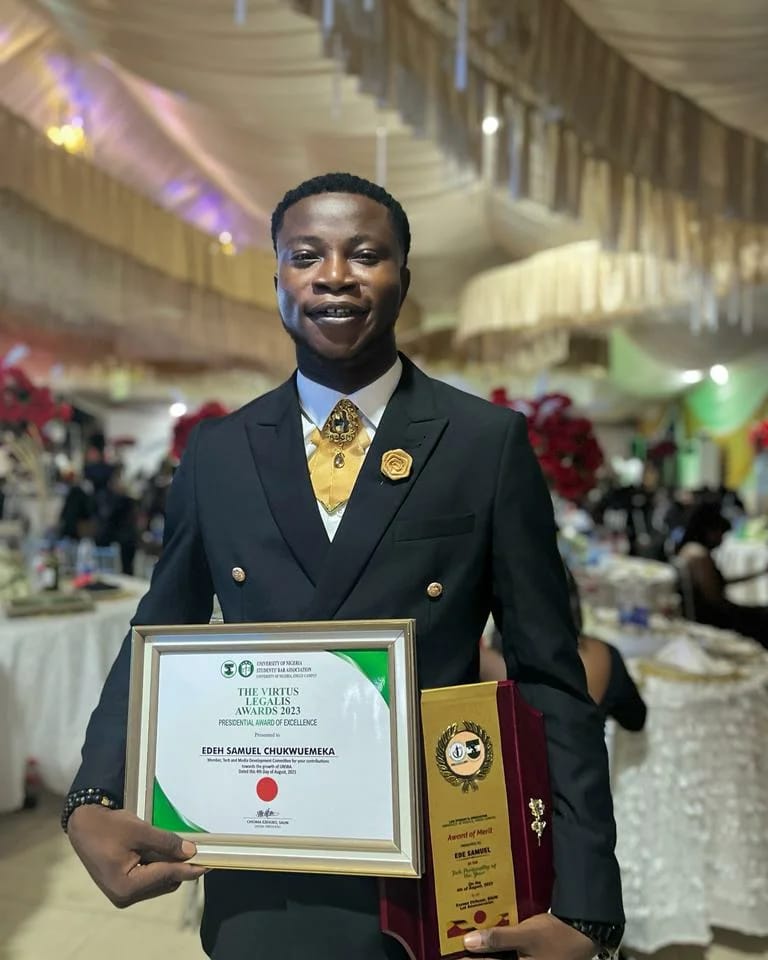 Edeh Samuel Chukwuemeka, ACMC, is a lawyer and a certified mediator/conciliator in Nigeria. He is also a developer with knowledge in various programming languages. Samuel is determined to leverage his skills in technology, SEO, and legal practice to revolutionize the legal profession worldwide by creating web and mobile applications that simplify legal research. Sam is also passionate about educating and providing valuable information to people.