Richest States in India: The Asian continent is one of the famous world continents known for many things. With about 48 Countries, including India, it is known to have one of the largest population in the world, it is home for great innovations. India is the second most populous country in the world and ranks seventh by area size. It is situated in the Southern part of Asia.
India is also renowned for being the most populous democracy in the world. Since 1950, India is a federal republic shortly after it's independence in 1947 from her British colonial masters. India has been governed through a parliamentary system, though democratic. Just like most of it contemporaries, India is a multilingual and multi-ethnic society bound by national peace and progress. Being one of the most populous countries in the world, India's population grew from 361 million in 1951 to about 1.211 billion in 2011.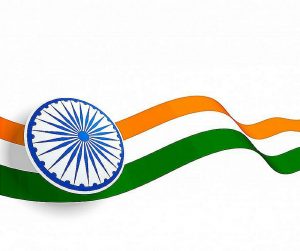 This was quite a giant leap and within the same period, the country recorded a nominal increase in her per capita income from US$64 annually to about US$1,498. Being one of the newly emancipated States, it recorded a tremendous growth in literacy rate from about 16.6% to 74%. It is quite loudable considering the rate at which most developing countries pay less attention to human capital.
With about 28 states and 8 Union territories in India, most of these states has displayed plausible strength on individual competitiveness. It is on these basis that we would take a look at some of the States in India that has done so well in it's administrative competence and shown great resilience in management and development thereby qualifying, based on their fiscal capacity, as the richest States in the country.
Recommended: Best education websites in the world
Top 12 Richest States in India By GDP 2023
1. MAHARASHTRA: Maharashtra: Maharashtra is considered the richest state in India. Maharashtra boasts of a GDP of about  Rs 26.33 lakh crore as of 2018-19. Considering the economic and administrative base in Mumbai also projects the State as a frontliner when it comes to economic stability and we'll above most of the other States in the country.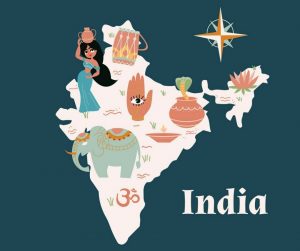 It is equally the base of most of the State elites and one of the most commercial hubs in the country. It is fast rising as haven for professional endeavors contributing to the economic growth of the country at large.
2. TAMIL NADU: Tamil Nadu is the second most richest State in India. The State is one with one of the most commercial areas and multimillion investments. It is well organized with stable State economy and infrastructural development with a GDP estimated to be around 18.46 lakh crore rupee between 2019/2020.
Having talked about it's infrastructural development, it is also a well known fact and credit to the State for having some of the most tourist sites in the State thereby creating a viable and more diversified economy for the State and the country at large. It is also notable for its strength and capacity in agriculture via its commercial farming projects and other Industries.
Also see: Advantages and Disadvantages of living in the United Kingdom
3. UTTAR PRADESH: Uttar Pradesh has been objectively evaluated to be the third richest State in the country following it's huge human capital developmental projects and economic revitalization schemes that kept producing quantum economic return and growth to the State.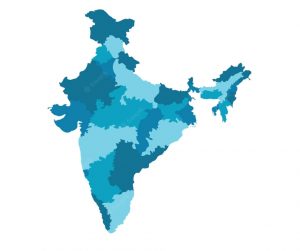 It is one of the biggest IT hub in the country, focusing more on tech develpmental projects that attracts bothocal and foreign investments annually. It is also known to have a GDP scaling up to about 16.88 lakh crore rupees between 2019 and 2020. It is so famous for its Information Technology services making it the prestigious  IT hub of North India.
4. GUJARAT: The state of Gujarat is also one of the renowned States in India and the fourth most richest State. It is also a huge base for commercial crafts and Industries. It is a well-known business hub with textile Industries thriving above average.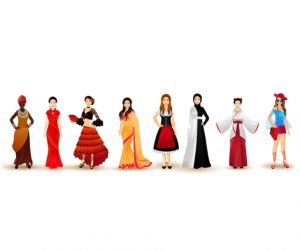 It also boasts of being the host to many thriving industrial conglomerates that are growing the economy substantially through large scale businesses like vegetable oil, cements and chemical products. It is so rich that at some point in 3015, the State recorded the lowest unemployment rate. It thrived on a GDP of about 15.02 lakh crore rupees between 2018 and 2019 when the record was released.
Also see: Highest paid lawyers in India
5. KARNATAKA: Karnataka's growth index shows to have been on a balance and continues to grow through it's heavy investment policy and enabling environment. It is one of the States that drives the economy with large scale agricultural development. Karnataka is indeed an agricultural hub with almost 1/3 of its land fully cultivated.
This is owing to the fact that the state is richly blessed with arable lands that effectively produces good seeds. The State runs a well diversified economy spreading across education, science and technological research. It has well renowned Institutions of higher learning as well as research Institutes. It is also referred to as the silicon valley of India for its exceptional regard in AI and scientific developmental projects. It is the fifth richest State in India with a GDP of about 16.32 lakh crore rupees between 2019 and 2020.
6. WEST BENGAL: West Bengal is listed amongst the top richest States in India for its exceptional economic and social infrastructural development. It ranks as the 6th richest in India. It is one of the cultural hub of the country with rich cultural heritage well harnessed and commercialized to foster it's popularity and enhance economic growth through strategic planning and presentation.
It is also renowned for literature but most notable is the area of business and industrial vibrance. It is one of the most richest states in the country.
Also see: Best Education Websites In The World
7. RAJASTHAN: Rajasthan is one of the most famous States in India due to its industrialized commitment to grow a more robust economy. The economy of the State largely rests on the agricultural sector which is no small sector in the State.
The monumental agric project in Rajasthan is quite commendable as over 20 million hectares are duly cultivated while about 20 percent of the cultivated area are being irrigated. This is certainly no small scale venture as it drives the State economy towards an enviable trajectory. Rajasthanis one of the richest States in India.
8. ANDHRA PRADESH: Andhra Pradesh is also one of the most richest State in India considering the nature of investment planted in the State. Andhra Pradeshis one of the fastest growing States in the country with massive investments across various sectors.
The States is rated very high due to its sustainable development in areas of tourism, food and agro-based products, drugs, Pharmaceuticals and biotechnology. It also boasts of massive investment in the manufacturing of auto components, info-tech and the textile industry. It engages in mines as well. It is one of the richest States in India
Also see: Oldest Companies In The World (Still In Existence)
9. TELANGANA: Telangana's economic state is one that is resounding. It made the list as the 9th most richest State in India. Telangana is a State that largely depends on agriculture to drive it economy however, it knows the best way to harness it's strength and available resources to ensure a more viable ecinomic system.
Some of the prominent crops that the State cultivates on a commercial quantity includes rice, cotton and maize. It is one of the richest States in India.
10. MADHYA PRADESH: The State of Madhya Pradesh grows and runs an enviable aneconomy that generates a plausible revenue per annum. This is so, Notwithstanding the fact that most of its land space are forests and so it gets its revenue from the forest products of which the sector is one that is booming.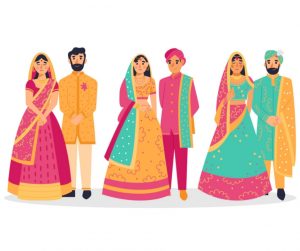 This has become quite encouraging considering the fact that the state has a forest cover of about 1.7 million hectares. Madhya Pradesh has shown great resilience in strategic economic management and projects being one of the largest producers of cement in the whole of India. It ranks second on the list. These has brought it to the place of prominence as one of the States with the richest economy.
Also see: Mac vs Windows, Which is better for programming? Answered
11. KERALA: Kerala's overall GSDP increased by 1% from FY20 to Rs. 876,283 crore (US$ 119.93 billion) in 2021–22. The service sector makes the largest economic contribution to the state. Kerala is home to a number of significant businesses and manufacturing facilities, mainly in Trivandrum, Kochi, and Kozhikode. 85 percent of the nation's natural rubber and 97 percent of its black pepper are produced in Kerala.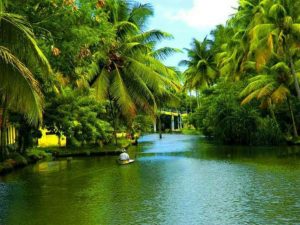 The state's GDP is boosted by tourism to the tune of 10%. Strengths: Handlooms, power looms, rubber, bamboo, coir, khadi, and village items; sericulture; seafood and other marine products; cashew; mining; tourism; food processing; spices and spice extracts; IT & electronics; Industry: 28%; Agriculture: 8%; Services: 63%.
Recommended: Advantages And Disadvantages Of travelling abroad
12. HARYANA
GDP: 7.65 lakh Crore
The next state on the list is Haryana, which borders Punjab and Delhi. Although the state also generates a large number of professionals who excel in many other sectors, like sports, the city's economy also depends on agriculture. In recent years, the city has undergone significant growth.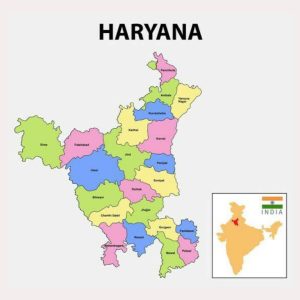 Recommended: Differences Between Entrepreneur And Businessman
In conclusion, India has shown great potential in building a viable and more productive economic State. Ranging from the national developmental projects to the State investments, it can be said that it is one of the fastest growing economies in the world. It has very viable and we'll administered States that looks and thinks outside the box in other to harness each individual State potential to facilitate a more harmonious Economic growth and power.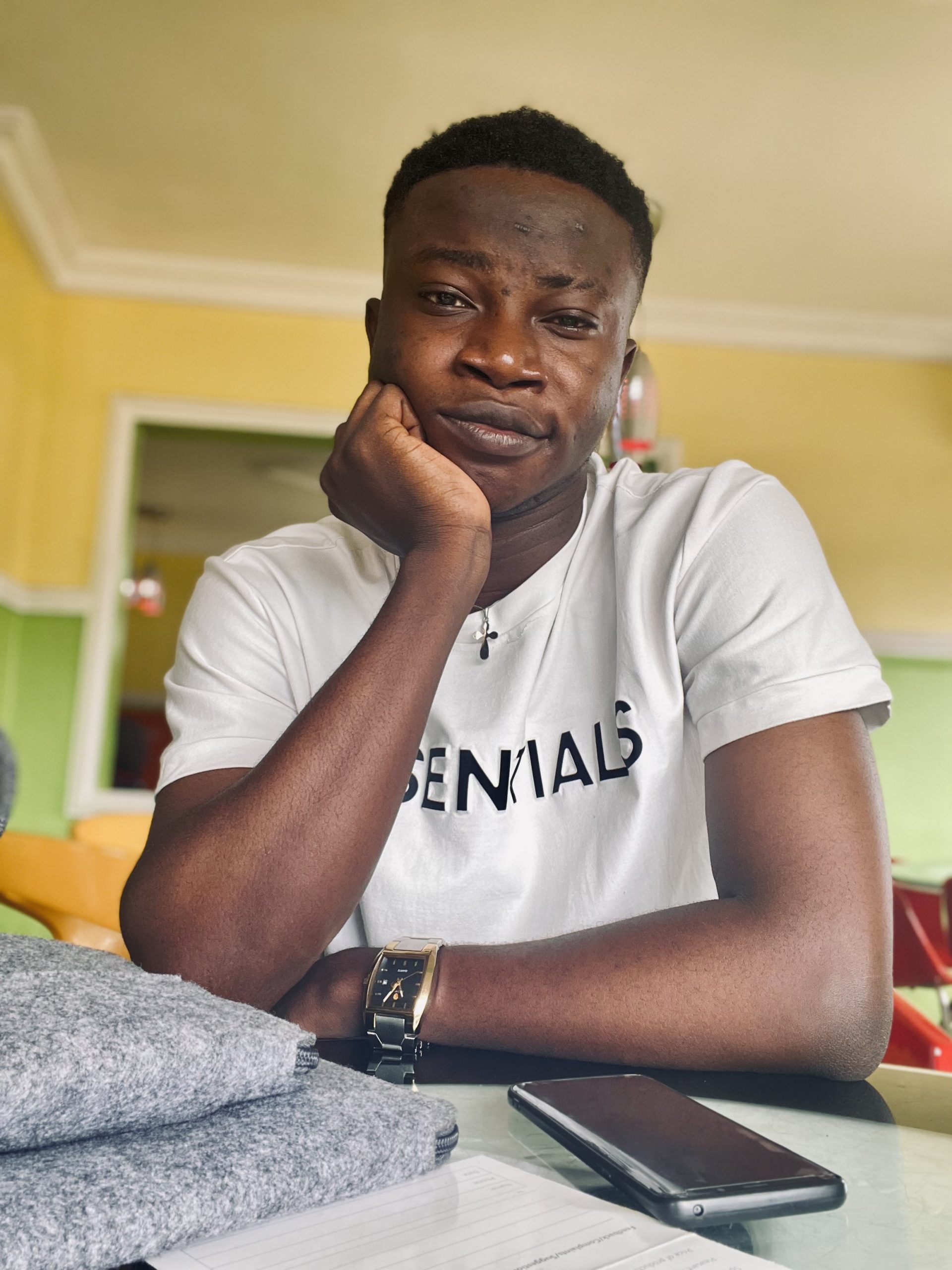 Edeh Samuel Chukwuemeka ACMC, is a Law Student and a Certified Mediator/Conciliator in Nigeria. He is also a Developer with knowledge in HTML, CSS, JS, PHP and React Native. Samuel is bent on changing the legal profession by building Web and Mobile Apps that will make legal research a lot easier.