How To Become A Professional Graphic Designer: When you hear of graphic designer, what do you think of? Graphic designers or a graphic designer is a virtual storyteller who uses a combination of words, images, and graphics to communicate the desired information to the right audience and engage them.
They also use graphic design elements like lines, textures, shapes and colors to produce so many design works. A graphic designer is capable of creating everything, like posters, animations, logos, and so many more.
Graphic design is an inexcusable part of any business, it comes in handy when it has to deal with brand marketing, and advertising of brands and Companies. Graphic designers is also called Communication Designers, they build tons of visually appealing designs which supports a brand's message in a way which evoke emotions from consumers.
Recommended: Causes, Effects And Solutions To Drug Abuse
Complete Guide To Becoming A Professional Graphic Designer
1. Learn The Graphic Design Principles: Having thought about your life and what you want to do and you come to the conclusion that you need to be a graphic designer.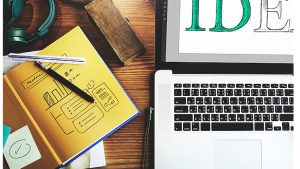 The first thing you need to do is to learn to be a graphic designer, this is because no one starts as a professional, you have to go through the learning process. As a graphic designer, the first thing you need is a solid understanding of all the principles of graphic design.
A good design is carefully crafted and produced, to make one, you need to have enough expertise and proper planning in applying design theory and principles.
In designing, a graphic designer considers design elements like lines, shape, color, texture, space, scale, typography, dominance, harmony and emphasis. All these design element have their way to impact a design and shape the feelings of the audience.
2. Enroll in a Graphic Design Course: When you enroll into a graphic design course, it teaches you all the fundamentals of a design that you need as a beginner.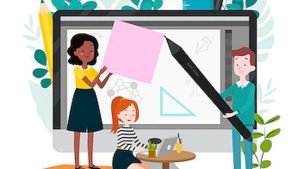 Your skill is built and sharpened while you work on projects, this is because while you work on those projects, you will be noticing some mistakes and imperfection and it helps you become better while you fix it.
Participating in a graphic design course, will introduce you to mentors who have come before you and know better, not excluding peers, who forms a very stable invaluable network.
You will learn much and lots about graphic design and all there is to know in a graphic design course. These things include, color theory, typography, layout, and graphic design tools and software.
Some design courses will also teach you in depth and some will teach about design history, user experience (UX), and website design principles. If you are interested in learning graphic design, all you need to do is to find the one you like and go with it.
See Also: Best Side Jobs For Teachers
3. Learn The Key Graphic Design Tools: There are many tools at the disposal of every graphic designer, the most commonly used is the graphic design software.
The classic Adobe Creative Cloud is the most standard and common for many graphic designers. To become a designer, you need to get yourself familiar with the Adobe Illustrator, Adobe Photoshop, and InDesign as majority of the graphic works are created using these tools.
You should not bother yourself so much on how to use these, this is because there are so many training resources widely available.
4. Work On Your Own Projects to Develop Your Graphic Design Skills: At this point, you have learnt all you need, it is time to put you skill and work in progress. A saying goes that "practice makes perfect" having gotten all these information, without constant practice, it is of no use to have learnt the skill in the first place.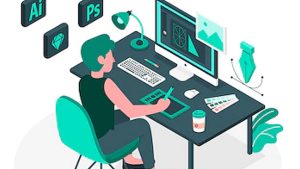 Therefore the best way to make sure this skill doesn't die off is if you work on your design projects of your own. One would ask, how do I start making my own designs without having any customers? You could create mock up ads and designs of your own, create logos for imaginary companies or for real companies.
You could try recreating peoples design or making a new one. Find out what is wrong in a design and correct it. Another way of practicing your skills is to volunteer in local non-profit or brands. Offer your skills to them in other to get more practice.
5. Develop A Portfolio To Showcase Your Graphic Design Work: Having a strong portfolio is inevitable for a graphic designer, this is because you have to let your work and experience speak for you.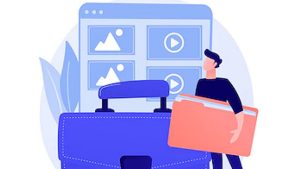 A portfolio is a compilation of all the work you have done, projects you have completed for a work, as well as all your personal project. Make sure to focus your skill towards quality and not quantity, this is because, a portfolio is the first impression you will give to your potential customers, clients, or employers. Therefore be careful in choosing and building your portfolio.
Must Read: How To Become a Better/Best Version of Yourself
6. Get Some Work Experience: Your portfolio is ready, it is time to show your work to people, and also, it is now time to hit the designer's labor market. The first step you need to take is to start applying for a graphics designer's entry position.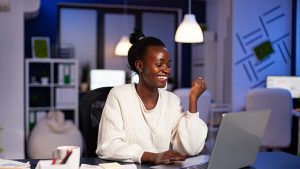 Calm your horses, this is because at this point, what you need is recognition, therefore, it does not matter if it is a paid job or not, I does not also matter if it is an internship or not, this is because, you will be gaining more experience from this and it will pay off in the long run. Another benefit of getting work experiences is that you get to connect and have a professional relationship with people who have been in the field before you.
7. Learn Professional Copywriting: This step is easily overlooked by many although it is an inevitable skill a graphic designer should have, an important one at that.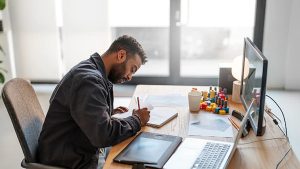 Yes, it is true that your focus should lie on a visual design elements, however, any design you put out there determines how your design is perceived. Most tagline or story for any campaign is initiated and formulated by a graphic designer and not the copywriters we know.
A graphic designer with a strong writing skill always have an added advantage over the people who do not have such.
8. Stay Up to Date with Current Design Trends: Like every aspect of life, graphic design is always evolving and changing, it keeps evolving and developing as the days run by.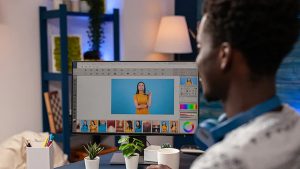 This means that you have to keep up with the trend as you are a designer. One of the guaranteed way to keep up with the graphic design trend is to follow a well-known designer or pay attention to the work other designers produce and keep up with it. Of course, you could also surf the internet.
See Also: Characteristics of a Bad Leader
9. Choose an Area of Specialization: Do you wish to work in a company where you earn your salary, or you desire to work for an agency's where your work security is secure? Then you should consider gunning for a graphic design degree.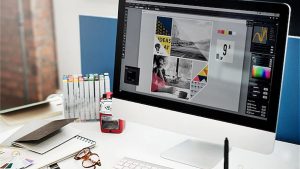 This is because, as a designer, an undergraduate degree or no degree at all will not be able to land you that creative director job you so desire, but your graphic design education is the boost you need, to get you off your present salary to another level.
Focusing on one area does not imply you should leave the other areas, however, it is always important that your clients know which area you specialize on. Focusing on one area simply means you identify which area you are good at, brand yourself in that area and let your clients know you for that.
10. Never Stop Learning: Now you are done learning and is now a student, but to keep making progress, you have to always stay in the student mood. You need to keep learning.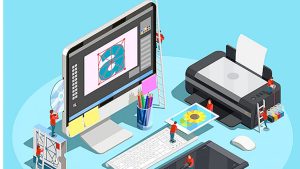 Regardless of how successful you are in the field, you need to keep evolving and growing to keep stay at the top or to overtake others. This is because, many fire brand designers are born every day, therefore, you need to keep being the best to retain and get new customers.
Must Read: How To Be A Good Mother/Mum
Conclusion
In conclusion being a graphic designer is not a work in the park, you have to put in all the effort there is to learning the simple and basic things you need to learn. Then you have to work had in other to become the best there is to be your field. Therefore do not relent, with hard work, you will get there.