Top 12 Best plagiarism checker app: Plagarism is the false representation of someone else's thoughts, ideas, language and expressions, especially through writing, as ones original work.
Although plagiarism is typically not a crime in and of itself, fraud, like counterfeiting, can be punished in court for prejudices brought on by copyright infringement, moral rights violations, or torts. It is an extremely unethical act in both industry and academia.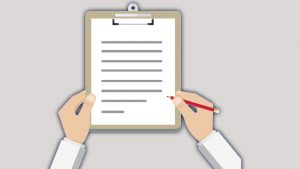 The simplest form of plagiarism is copying and pasting from a document or page found on the internet to a new document and presenting it as your own, that is, pretending that you wrote it yourself. However, it is important to note that plagiarism can also occur in other contexts, such as misusing citations.
Recommended: Countries With The Highest Job Opportunities
In this case, a document that could have a lot of original text contains parts of other documents but did not follow the correct way of citing it, that is, it was not specified that part of the text was not written by oneself. There are a lot of ways to discover plagarism in a work, here are some of them:
a. A work that is off topic
b. Use of old or outdated quotation or facts.
c. Sudden changes in the quality of a students work, from one assignment to the next.
d. Papers who's argument seems to have been cobbled from various sources and are unacknowledged.
e. Footnotes that use a lot of language that the student probably doesn't know, refer to "previous chapters," "other articles," or other topics that the student probably hasn't heard of.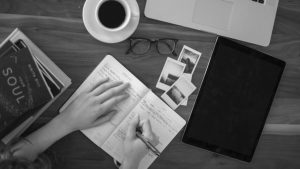 The aforementioned is for written assignment. In content creation, however, technology has made it easier for plagarism to be detected with plagarism checkers. Below are some common plagarism checkers:
Recommended: Differences Between British and American English
Top 12 Best Plagiarism Checker Apps for Android and iOS
1. Copyscape: Copyscape is a web-based plagiarism detection tool that was launched in 2004 by Indigo Stream Technologies, Ltd. It is used by content owners to identify instances of "content theft," in which content is copied from one website to another without permission.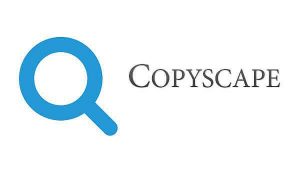 It is also used by content publishers to identify instances of content fraud, in which outdated content is repackaged and sold as brand-new original content.
2. Turnitin: The American company Turnitin, LLC, a subsidiary of Advance Publications, operates the Internet-based plagiarism detection service known as Turnitin (stylized as turnitin). It was founded in 1998 and sells licenses to universities and high schools. These institutions then use the software as a service (SaaS) website to check submitted documents for plagiarism against its database and other websites' content.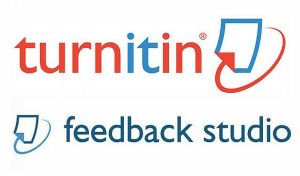 The results can be used in formative assessment to help students learn how to avoid plagiarism and improve their writing by identifying similarities with existing sources. The Turnitin programming checks for similarities by contrasting submitted papers with a few information bases utilizing an exclusive calculation. In addition to scanning its own databases, it has licensing agreements with significant proprietary academic databases.
Also see: Most purchased phones in the world
3. Viper: One of the top plagarism checkers is Viper, also known as Scan My Essay. Creating an account on Viper is free. However, any review is charged in credits: 1 credit is required to scan up to 5 thousand words. Viper reviews documents against a database of more than 10 billion sources.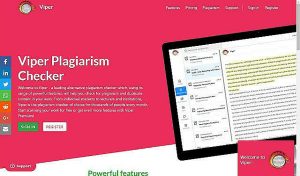 Once the initial scan is done, it will highlight the parts of the text that were found online along with a link to the source. Its interface is extremely user-friendly, its use is limited to uploading a file, clicking on scan, and that's it.
4. Plagscan: Plagscan is an online plagiarism checking software that has the advantage that its interface can be configured to appear in the language of your choice. Creating the Plagscan account is free and when you register you will be given 20 credits so you can try the tool for free. In the tests we did, we used a 980 word document and it cost 10 credits.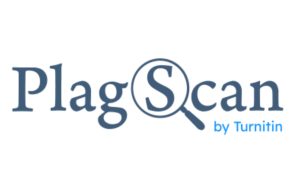 The scanning process is relatively quick and displays the results in a clear, downloadable report (in Word and PDF formats) of suspected plagiarism sites with a link to the document or site where the match was found. Additionally, Plagscan can scan against previous works that have been uploaded by you, so you don't have to worry about self-plagiarism.
Recommended: How To Not Be a Simp
5. Plag.es: The Plag.es plagiarism detector has very striking features that make it stand out. To begin with, Plag.es allows you to scan multilingual documents, that is, if you wrote in your document in English, Spanish, German, French or in all four languages, Plag will be able to scan it. Another feature is the way Plag works. Scanning is free, so if you upload a document it will immediately tell you the percentage of similarity, the number of sources detected and even detect paraphrases.
However, if you want to see the detailed plagiarism report, which details sources of matches, miscitations, and more, that costs credits. The minimum purchase is 5.50 euros (approximately 130 pesos). With that you will be able to see the summary of a typical document of approximately a thousand words. But there are alternative ways to get credit: you can promote the app through your social networks or by mail or you can even help translate the interface into another language. Once a translation has been accepted, credits will be given to you for use in revisions.
6. Copyleaks: This online software has an interface only in English, but it works with both English and Spanish texts. The Copyleaks system is also through credits, which are used to carry out the scans. Copyleaks stands out for having, in addition to its online version, apps for iOS and Android and even an add-in for Microsoft Word. In its free plan, Copyleaks gives away 10 credits each month (one credit equals 250 words) and a maximum of 2 scans per day.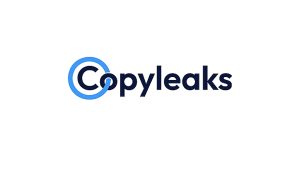 If you decide to upgrade to a paid package, Copyleaks offers a monthly subscription that is configurable to the number of credits you need, the minimum purchase being 100 credits (25 thousand words). If you choose prepaid, the cost per credit rises slightly, and also the minimum purchase is 100 credits. The ease of choosing the amount of credits, whether in a subscription or a package, makes Copyleaks one of the most configurable when it comes to choosing how much to pay for the service.
Also see: How To Write A Book Summary
7. Quetext: Quetext is possibly the most direct and easy-to-use plagiarism detection tool today. From its home page it is possible to paste a text of up to 500 words to receive a report. Similarly, Quetext reports are very easy to read and visually appealing.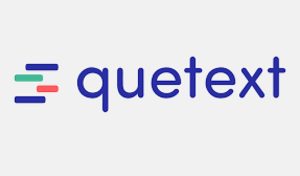 However, if you want to do a second scan, the app asks you to create a free account, which increases the scan capacity to three. Although there are not many free scans, having a paid account allows you not only to copy and paste text, but also to upload files of up to 50 pages at a time, export the scanned document report to PDF, exclude sources, and use its appointment wizard.
8. Plagiarisma: Plagiarisma is a tool to detect duplicates online that allows you to upload files in multiple formats, enter a URL or even get a file from Google Drive, although in our tests it did not allow you to get files from Google Docs, only PDF and Microsoft Word documents.
The reports it generates, although not as complete as others, report the percentage of coincidence with other texts. The free version is limited to parsing 2,000 characters, so if you want to scan more you'll have to buy a subscription, which goes from 1 day for $8 to 6 months for $45, and this way you'll have unlimited searches.
Also see: Day vs Boarding School: Why Day Schools Are Better Than Boarding
9. Compilatio: This page of French origin allows scanning of documents uploaded to its platform only after creating an account, which is free. Compilatio stands out for the large number of formats it accepts for scanning: from the classic text or Word file to compressed files, Open Office files and even LaTeX.
Unfortunately, Compilatio does not allow you to do the analysis of any text without first purchasing a package, which ranges from one day or 30 pages for €4.45 to one year or 1200 pages for €99.95. Compilatio's interface is quite clear and allows you to accommodate the works you upload by folders, plus you can create a reference library with your documents, making it easier to avoid self-plagiarism.
10. SmallSEOTools: Best for checking plagiarism, spell checking, rewriting articles to reuse content, counting words, and changing text cases for free. You can also use it's tools for backlink, keywords analysis, website tracking and domain analysis.
SmallSEOTools is a comprehensive tool that allows you to multitask to optimize your website. The tools are targeted at website owners. You can check 1000 words per search with this tool.
You can copy and paste content, enter URLs, or upload documents from your local drive, Google Drive, or Dropbox. Features: Supports different file formats including PDF, RTF, Doc, Docs, Tex, and Txt Plagiarism Checker API and Plugin Available on Google Play, MacStore and App Store Download plagiarism report. SmallSEOTools is the best for website owners.
You can check your document for plagiarism and more with this online tool. And the best thing is that you don't have to pay a single cent to use all the different tools to optimize the content of your website.
Recommended: Best Hospitals in the World
11. Grammarly: Best for Comprehensive writing feedback including plagiarism, grammatical errors, and word usage. The basic version is available for free and only checks the content for grammatical errors. Pricing for the premium version starts at $11.66 per month and includes a plagiarism checker, advanced writing comments, and more. Grammarly for Business starts at $12.5 per user per month for teams from 3 to 149.
Grammarly offers more than just a plagiarism check. The tool is a complex writing feedback tool that checks for grammatical errors and provides feedback to improve tone, readability, and clarity of content. This tool is suitable for students, academics, website owners, and content writing agencies.
Features: plagiarism check, grammar check, Clarity and commitment, Browser extensions for Firefox, Mozilla, Safari, Edge Word and Outlook Add-in Verdict: Grammarly is an affordable online tool used to check for plagiarized content and improve writing style and content. You can check the content online or download the Grammarly app.
12. Plagiarism Hunt: Online plagiarism checker that checks against five different plagiarism software systems with one click. It's pros is that you can scan text with 5 different plagiarism checkers on a website and see which one shows the best results, you can try to scan for free with a free tool, no need to register.
The system encrypts all uploaded data and will delete it after 24 hours. Its cons includes slower control speed: While other tools will review your paper in 2 minutes, this tool will need around 4 minutes. You cannot pick up your previously checked documents and check them again later, as the documents will be deleted after 24 hours, plans and prices are free, you can upload your work and the checker will show you the plagiarism percentage for free.
Recommended: Advantages & Disadvantages of Tribunal over Court system
In conclusion, technology has brought a revolution to how we do things. Before, it was literally impossible to go deep into plagarism checking, but now there is a fine line between what was possible and what can now be done. Whether it is in the field of academia, entertainment, business etc, Plagarism is a serious problem, and the best way to fight it continues to remain the technology solution.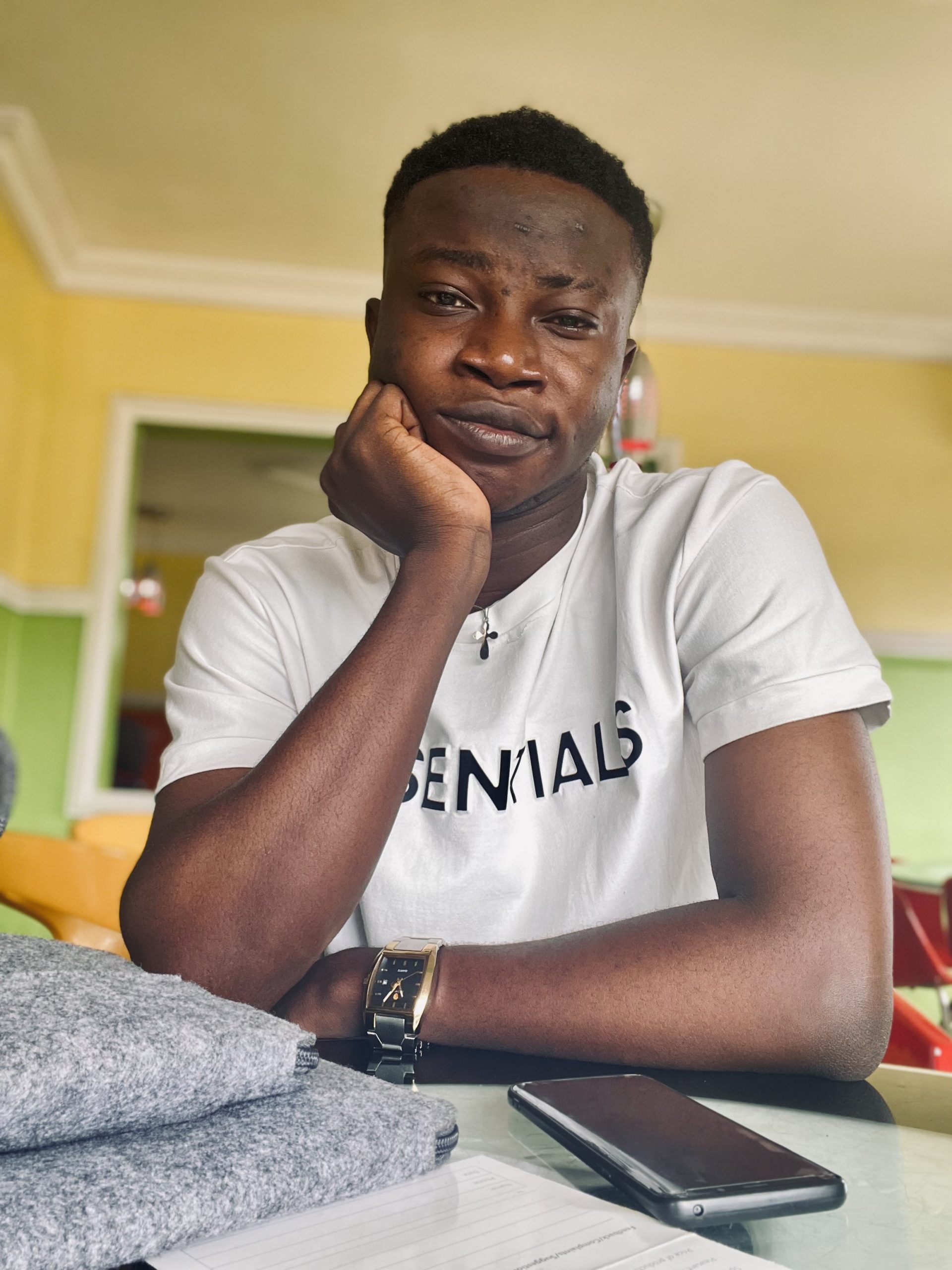 Edeh Samuel Chukwuemeka ACMC, is a Law Student and a Certified Mediator/Conciliator in Nigeria. He is also a Developer with knowledge in HTML, CSS, JS, PHP and React Native. Samuel is bent on changing the legal profession by building Web and Mobile Apps that will make legal research a lot easier.